The phrase 'once bitten, twice shy' springs to mind.
This is now the second time that the mooted race in New Jersey has dropped off the calendar and given the event has generated widespread scepticism, why should we take it seriously?
Well, there are some positive signs. Bernie Ecclestone's public backing of the project can be taken as a pretty good indication that the New Jersey promoter has met at least a small part of its obligations to F1 by way of financial commitment. From that, the conclusion can be drawn that there is hope.
Media baron Leo Hindery - a GT2 class winner at Le Mans - is credible as promoter, while the presence of Long Beach Grand Prix founder Chris Pook in the organisation is encouraging. These are not individuals who should be regarded as pie in the sky merchants.
So far, so positive. But what really matters is that the vast number of dollars needed to build and operate the circuit at Port Imperial are there.
There is no direct funding from government sources and the reference to "restructured financial arrangements" being worked on for the mooted 2015 even in a statement on the future of the race issued today makes it emphatically clear where the problem lies.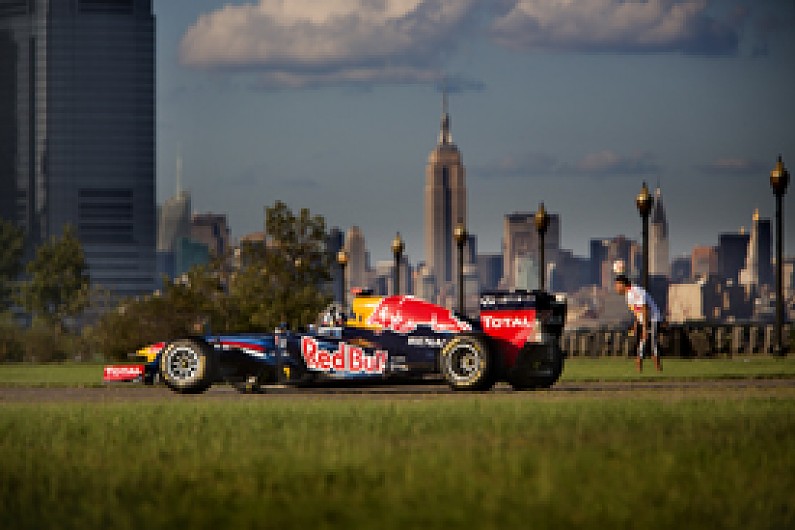 The answer to the question of whether this race will happen in 2015 is very straightforward. If the vast sum of money required is raised in time, yes it will. If not, it won't. And perhaps there will even be yet another postponement while promoters continue to work on the project for 2016.
It's a hugely ambitious idea and, like all undertakings of such magnitude, it is incredibly difficult to make work. For that reason, a degree of slack can be cut.
But after two failures, credulity is best described as stretched to the limit. It could still happen and if would be fantastic for F1 if it did, which is a good reason to justify every chance been given to the promoters to pull it off.
But the best position is probably one of hope rather than expectation given the fate of the 2013 and '14 races.