Pastor Maldonado says he is happy to be leaving Williams at the end of this year, after feeling that he and the team were no longer good for each other.

Williams announced this week that it had signed Felipe Massa to be Valtteri Bottas's Formula 1 team-mate in 2014, bringing an end to Maldonado's three-year spell at the squad.
But rather than feel any sadness that his time at the outfit with which he claimed his maiden grand prix victory was coming to an end, Maldonado said on Wednesday that he was actually pleased to be getting out.
"I am very happy," he said ahead of an appearance at the FOTA Fan Forum in Austin.
"Since a couple of months I was in conversation with the team and I wanted to leave the team. That is it. I am very happy for that.
"It was my decision. In Singapore I decided to leave the team more or less and it was 100 per cent my decision."
Talking about his reasons for leaving, Maldonado went as far as suggesting that Williams had ultimately not given him the car that he thinks he deserves.
"I think I delivered more to the team than they for me," he explained.
"We found a victory, we found a very good result last year, and even this year we have been doing quite well races. But this is not everything.
"I am waiting for something more, I am expecting something more from F1."
When asked why the relationship with the team had turned bad after a season like 2012 where they had won a race, Maldonado said: "Maybe I am learning more this year than last year.
"For sure it was a tough year, very hard for all the team, and my decision was because I was not good [happy] enough in the team personally.
"I wanted to try something different, and maybe it is a very important time for me and my career. It is a tough decision but a great one."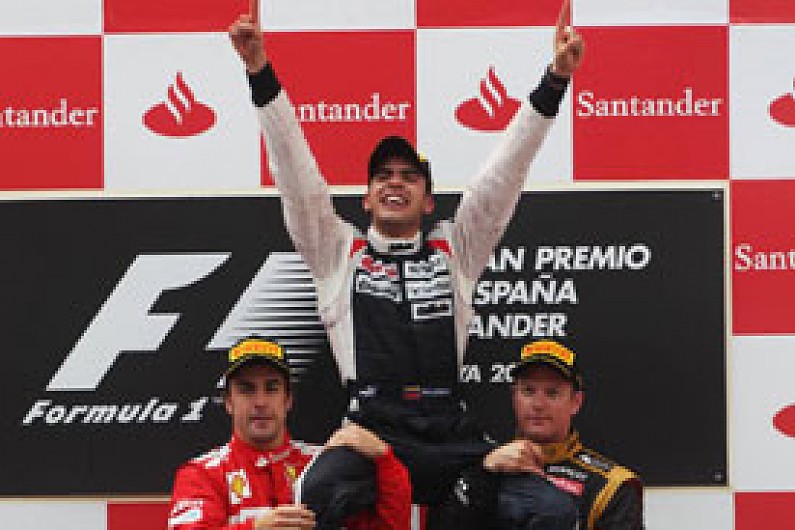 FUTURE NOT CLEAR YET
Maldonado has been most strongly linked with Lotus for 2014, and is the team's preferred option if a financial deal with investors Quantum Motorsports is not completed.
However, Maldonado has insisted that nothing is finalised yet and he still has other options out there - which are believed to be Sauber and Force India.
"For sure we are talking with Lotus, but I have a couple more options," he said.
"Maybe I have an idea [of what I want to do].
"We are working on that. I hope to have the final decision soon - and a clear route for next year."