Mercedes has refused to confirm or deny reports that its team principal Ross Brawn will leave the outfit at the end of the year.
Brawn's future has been the subject of speculation since the start of the campaign, with the outfit openly admitting that it was making plans for a long-term handover to Paddy Lowe.
A BBC report claims that Brawn has lost patience with the team finalising that plan and will now leave the outfit.
The key decision to be made was when that handover would take place - and whether or not Brawn would remain in another management role within the Mercedes corporation.
With the end of the current campaign looming, talks have intensified in recent weeks to sort the situation, and Brawn has made it clear several times that he will only remain if he maintains his strong influence.
Mercedes refused to elaborate on the situation, with a team spokesman issuing a firm 'no comment'.
AUTOSPORT SAYS
Jonathan Noble, Group F1 editor (@NobleF1)
There have been countless stories surrounding Ross Brawn's future this season, and it has always been a question of waiting for a decision to be made.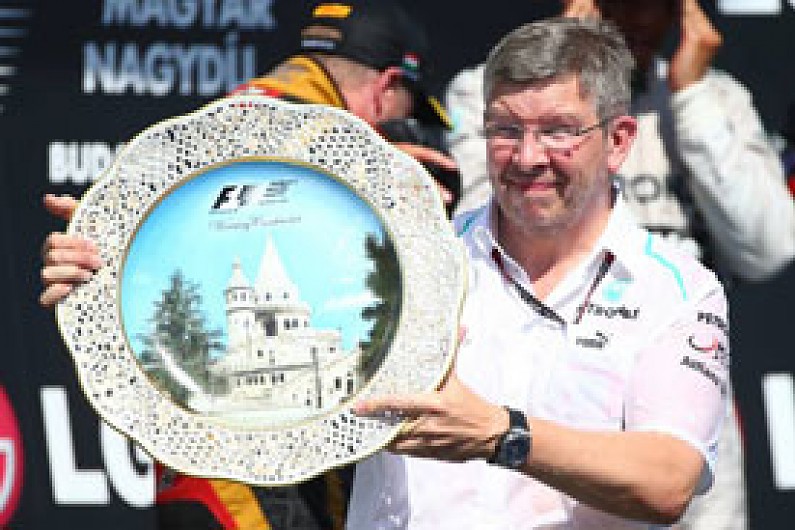 The looming end to the campaign has increased pressure to make that call and talk that Brawn is leaving is nothing new, with a German report in Sport Bild earlier this month claiming the same thing.
What is new with the latest report, however, is that Mercedes has issued a 'no comment' rather than a denial as it did last time.
Although the shift in official response to the story may be subtle, the fact that Mercedes has not elected to dismiss the news this time is perhaps significant.
All the focus will now be on what Brawn says when he arrives at the Abu Dhabi paddock on Thursday.