Pastor Maldonado and his PDVSA backers are in the final stages of talks that will secure their exit from Williams, and clear the way for Felipe Massa's arrival.
After weeks of speculation about the future of the Venezuelan driver, who has endured a troubled time at Williams this year, high-level sources have revealed he will be racing elsewhere next season.
Although it is understood a deal to leave Williams has not yet been finalised, it is anticipated that matters will be resolved imminently to allow Maldonado to sign a contract elsewhere.
Maldonado has already held 2014 talks with Lotus, Sauber and Force India, with the £20 million per season backing of the oil company a major attraction.
His hopes of a Lotus deal rest on the team not pulling off an investment deal with Quantum Motorsports as that tie-up would provide the outfit with the financial means to secure its preferred option of Nico Hulkenberg.
The other teams are in no rush to finalise their plans, and are now awaiting confirmation from Maldonado that he is a free agent.
Although PDVSA's original five-year deal with Williams runs until the end of 2015, it is understood there will likely be an agreement reached to ensure the team is compensated for the change of plans.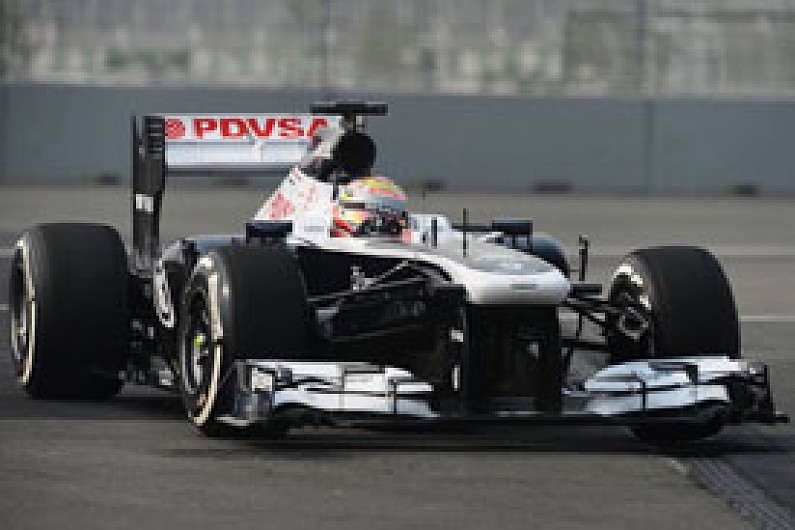 That income, allied to any fresh commercial backing from Brazil that the team can secure if it signs Massa to race alongside Valtteri Bottas, should ensure that Williams is financially secure heading in to next year.
Speaking earlier this month, Maldonado openly admitted he was frustrated at Williams and would prefer to stay at home in 2014 than race in uncompetitive machinery again.
"I really need a good car to enjoy it, and this year I'm not enjoying it," Maldonado told AUTOSPORT.
"I'm living a really bad moment and I need some motivation to keep doing my best.
"I want something more. I'm here for something more."