McLaren insists the steps it has made to boost its performance from 2015 do not mean that it is ignoring the job it has to do for next season.
The Woking-based team will start 2015 with a renewed partnership with Honda, as well as the arrival of key technical personnel like Peter Prodromou from Red Bull.
McLaren managing director Jonathan Neale is adamant, however, that although there is excitement about what is coming two years down the line, it does not mean the team is ignoring efforts for 2014.
"Not at all," he said. "If I look at the work going on now with Mercedes and the preparation for next year's car, then we have quietly been strengthening the team through the course of this year as well.
"We've been sorting ourselves out internally and, as you would expect from our organisation, there is a pipeline of things coming through.
"I would say the one story that has broken in the press [with Prodromou] is probably the furthest away, but there is a lot more happening in the short term."
Neale declined to elaborate on what those short-term plans were, but they are understood to relate to other personnel that are being recruited to help the team bounce back.
CUSTOMER ENGINES NO ISSUE
McLaren faces a final year with Mercedes in 2014 ahead of its switch to Honda the following season.
The shift to become a customer team as opposed to official works partner will lead to an inevitable change in the relationship between McLaren and Mercedes.
However, even though it means that McLaren may get no more technical assistance than the terms of its contract dictate, Neale sees no reason to be concerned that its efforts will be compromised.
"I have worked with Mercedes for a long period of time, I know the team up there," he said.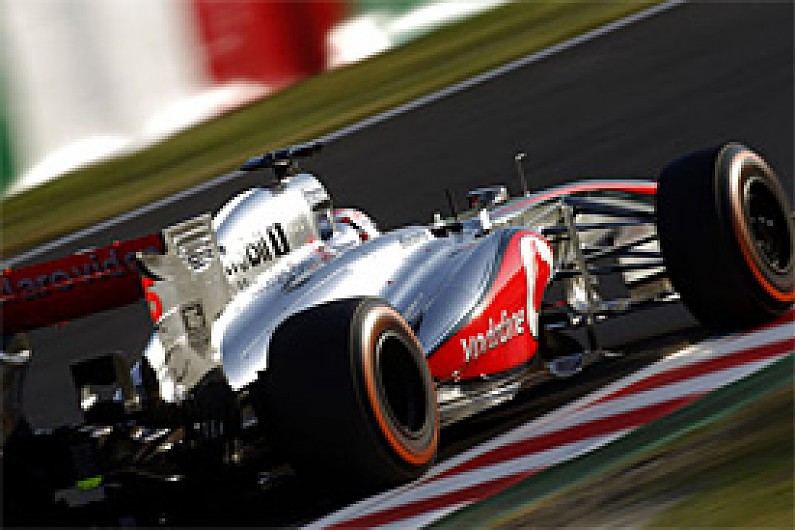 "I think when you have limited engines, we have five power units for the year, it means that in order to get a high quality part everything coming down that production line has to be the same.
"You cannot have an A model, a B model and a C model.
"Do I think in a glimmer of [data from] a dyno somewhere, the one that is a little bit better might go in one direction? I think so. But I think it will be in the noise.
"Parity is something that will give Mercedes-Benz the quality and the brand representation that they want, so I don't fear it at all.
"In terms of the service we are given, it is clear they are not going to reveal the internal workings of what is going on.
"But I have no worries about the quality of the team we have in the garage of support from the Brixworth guys.
"They really have been very good during the course of this year, and I see that continuing."