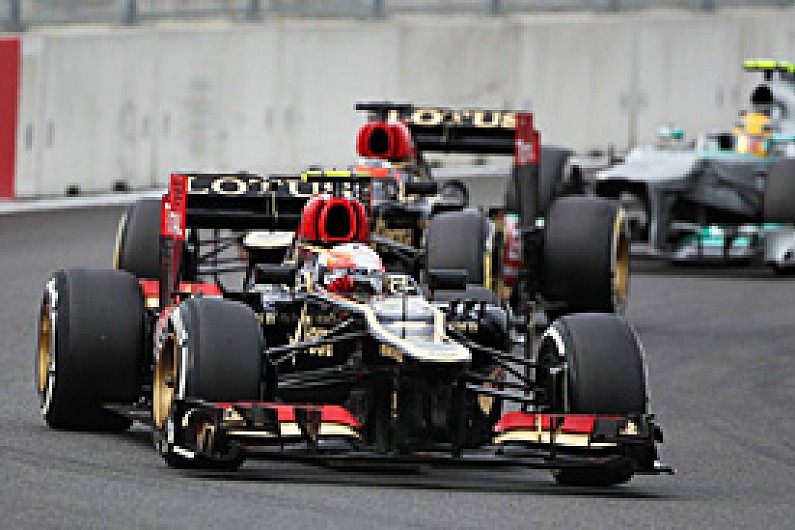 Lotus reckons its double podium finish in the Korean Grand Prix shows that its longer wheelbase car has not hurt its tyre sensitivity.
The team's E21 has been one of the best cars at looking after its tyres this season, but the team had no way of knowing whether or not extending the wheelbase would hurt that characteristic.
However, judging by the way that Romain Grosjean and Kimi Raikkonen emerged from Korea as Red Bull's nearest challengers on a day when many rivals struggled with tyres, Lotus is happy that it still has a car capable of looking after the Pirelli rubber.
Team principal Eric Boullier said: "It looks like we could save the characteristic of the car, which is to save the tyres.
"The tricky point, when you develop a car with a different wheelbase, is that you have to learn how to set up the car to react to different handling situations.
"The long wheelbase car was bringing some new unknown questions, so we are happy we did a good job.
"On Friday we were struggling a little bit with the balance, but on Saturday it was fine, and in the race it was definitely great."
CONSTRUCTORS' CHAMPIONSHIP PUSH
Lotus' second and third-placed finishes in Korea helped it close in on constructors' championship rivals Mercedes and Ferrari after both struggled in Korea.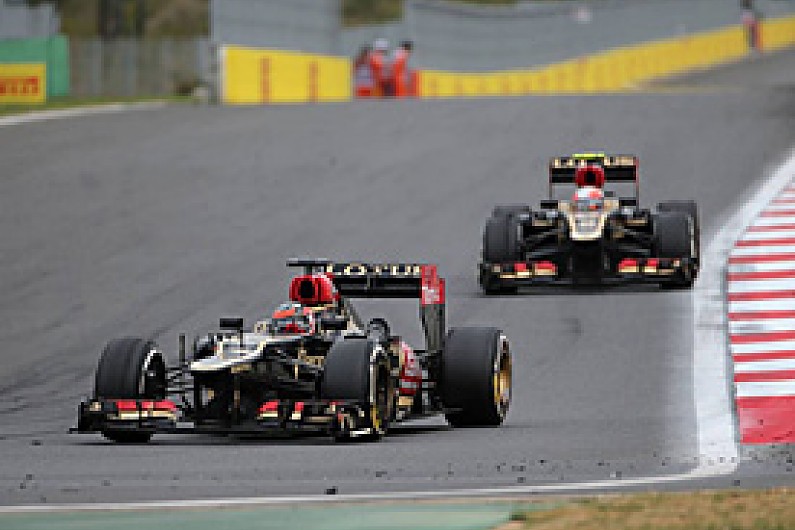 And although the 45 points deficit to Ferrari in second is still large, Boullier thinks that Lotus is still capable of causing an upset.
"For once I want a short term view and just take it race by race," he said.
"If we can deliver a strong result like this every race, which normally we should be able to, then we are going to bounce back into the championship fight."
Constructors' championship:                        
  1.  Red Bull-Renault          402  
  2.  Ferrari                   284  
  3.  Mercedes                  283  
  4.  Lotus-Renault             239  
  5.  McLaren-Mercedes           81  
  6.  Force India-Mercedes       62  
  7.  Sauber-Ferrari             31  
  8.  Toro Rosso-Ferrari         31  
  9.  Williams-Renault            1