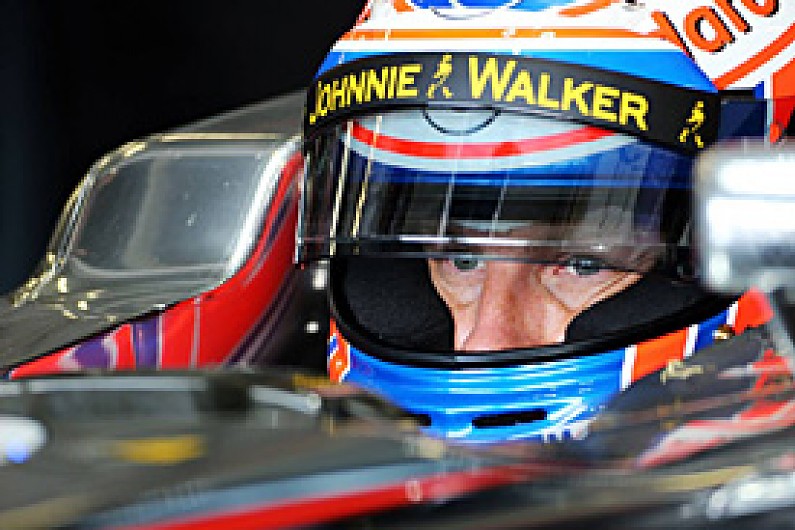 Jenson Button has questioned the value of racers running Pirelli's new tyres at the young driver test, and doubts he will bother taking part unless plans are changed.
Pirelli is due to supply teams with the new tyres - a combination of the 2012 construction with the 2013 compound - at the Silverstone test on July 17-19 for the first time.
But although race drivers will be allowed to take part in the test for one day, Button thinks there is little point in doing so if they are only going to try out a single specification of tyre and are unable to make any set-up changes or trial the impact of car developments.
"If it is just running one type of tyre then it is not tyre testing, it is just running around - so I don't think I will do it," said the McLaren driver. "I have driven Silverstone enough.
"I think it is important for us to get the test drivers out there. We do so much stuff in the simulator these days; the guys need to drive the race car to really get the correlation right."
He added: "I wouldn't mind testing if we could test...or if we can tyre test. I would love to do that as well. But I am not interested in running one type of tyre all day long. It is not of interest."
The change of tyre specification over the next two races is expected to have an impact on the competitive order, although Button thinks it far too early to predict who is going to win and lose from that.
But even though there are likely to be complaints from those teams it hurts, Button believes that the only thing that really matters is whether or not the tyres are safe.
"The important thing is the safety issue," he said. "If one team gains a tenth on other teams - so be it. That is the way of the world.
"We have to run this tyre as it is a safer tyre. We don't want tyre explosions. I don't think anyone can get angry about it if a team gains a tenth on anyone else; but I don't know if there will be a difference."