Rosberg believes new Pirelli tyres will impact F1 title fight
| | |
| --- | --- |
| By Jonathan Noble and Sam Tremayne | Thursday, July 4th 2013, 14:01 GMT |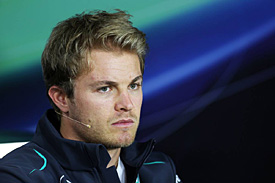 Nico Rosberg believes Pirelli's introduction of new tyres will have a marked impact on the balance of this year's Formula 1 world championship fight.
Pirelli will deliver new Kevlar-belted tyres for this weekend's German Grand Prix, before introducing all-new compounds from Hungary onwards, as it bids to avoid a repeat of the Silverstone tyre failures.
Rosberg says those tweaks could change the complexion and momentum of a title race in which Sebastian Vettel and Red Bull have so far held the ascendancy.
Mercedes meanwhile has accounted for five of the last six poles, but has struggled to translate its one-lap supremacy over a race distance.

Does F1's cloud have a silver (Arrows) lining?
"It is very likely that it will have an impact [on] the performances [in] qualifying [and the] race," Rosberg said.
"It will be interesting. Possibly it will mix things up, but it is also an opportunity for us to understand it better than other teams and make the most of it.
"We have to try and run them as much as possible in relevant circumstance to try and learn as much as we can.
"It is likely to shuffle things around a bit."
Rosberg insisted however that he was not allowing himself to think about a sustained title challenge, even if he is revelling in Mercedes' 2013 pace.
"It is a really nice time in my career, it is new - I have never had a car as quick as it is now - and going to next race we can go out there and qualify and fight for the position right at the front.
"The car is getting better and better [in races], so on Sundays I can keep my qualifying position. That is a nice feeling, [and] very motivating.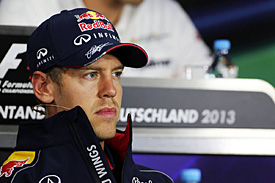 "In the short term I just want to annoy Sebastian [Vettel] and Red Bull, race by race, by being ahead of them.
"That is the most important thing, to be ahead not just of them but other teams.
"Trying to win more races is what I am focused on at the moment, and what the team is focused on."
In contrast to Rosberg however, Vettel - chasing a fourth straight world championship crown - does not believes Pirelli will allow its changes to also materially impact upon the 2013 title.
"Pirelli has no interest in trying to shuffle things around," he said. "They try to treat everyone equally."