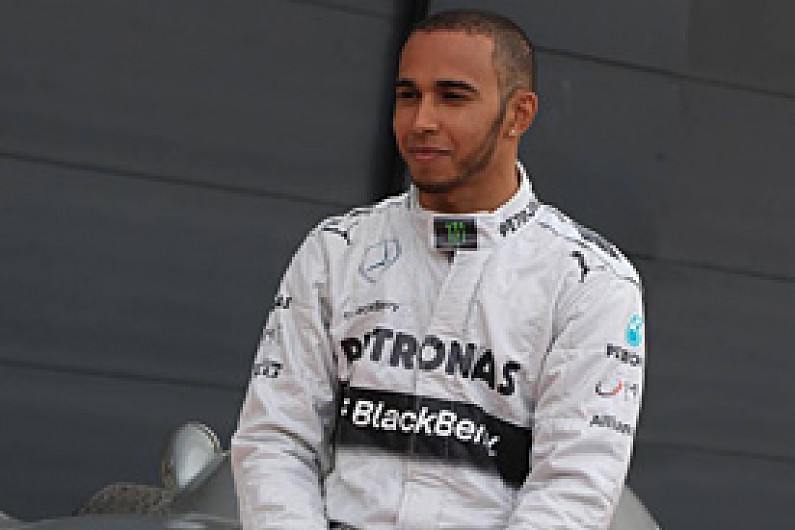 Lewis Hamilton does not need to make drastic changes in order to answer Mercedes team-mate Nico Rosberg's challenge, according to team principal Ross Brawn.
The 2008 world champion has been outpaced by Rosberg in recent grands prix, with the German capturing pole position for the last three consecutive races and claiming a dominant victory on the streets of Monaco.
Hamilton said in the aftermath of that victory that the pressure was on him to improve, but Brawn believes he simply needs more time to gel with his new team.
"I think it is quite a subtle thing, but it will just be time quite frankly" Brawn said when asked what Mercedes can do to help Hamilton.
"It is just working out how the driver communicates, how you understand what it is he wants to achieve, how you tune the car to suit his needs.
"[Hamilton] might vary from Nico in terms of what he is looking for.
"Nico has been with the team four or five years and he knows exactly what buttons to press.
"Lewis is developing his understanding of that; of what person to go to if you want to discuss that, or who you go to if you want to debate certain aspects of the car.
"We have a very good group, very experienced people, working with Lewis. It just takes a bit of time."
Brawn said Hamilton's concession that he was "not good enough" in Monaco would help drive both him and the team forward.

Hamilton and Rosberg: F1's best pairing?
"We want the drivers to be as close as they can, we want them to be pushing each other," Brawn explained.
"I don't want to see - and Toto [Wolff] doesn't want to see - a driver who says he is happy being second. That is no good.
"We want both our drivers, when they are not ahead, to [know] they have to improve; that they have to find ways of getting more out of the package, more out of the car, more out of themselves and more out of the team."