Pirelli's modified 2013-specification rear tyres will only be used in Friday practice at next week's Canadian Grand Prix, rather than for the whole weekend as originally hoped.
A Pirelli spokesperson has confirmed to AUTOSPORT that the modified rubber, which will feature a 2012-style kevlar belt rather than the steel belt used in the current race tyres, will be evaluated during practice.
Each team will be given two sets of the new-specification rubber for evaluation with a view to them being used as race tyres from the British Grand Prix at the end of June onwards.
Pirelli had initially hoped to use the new rubber for the whole weekend in Canada, but struggled to get unanimous support from all teams.
By giving the teams extra sets for practice, this allows the tweaks to be tested before they are raced.
"We'll be bringing two sets per team for Friday practice with a view to implementing the new rear tyres in Silverstone," a spokesperson told AUTOSPORT.
"As the regulations allow for this and for reasons of sporting equity, we think that this is the best way forward."
The changes to the tyres have been made with a view to preventing a repeat of the delaminations seen in Bahrain and Spain.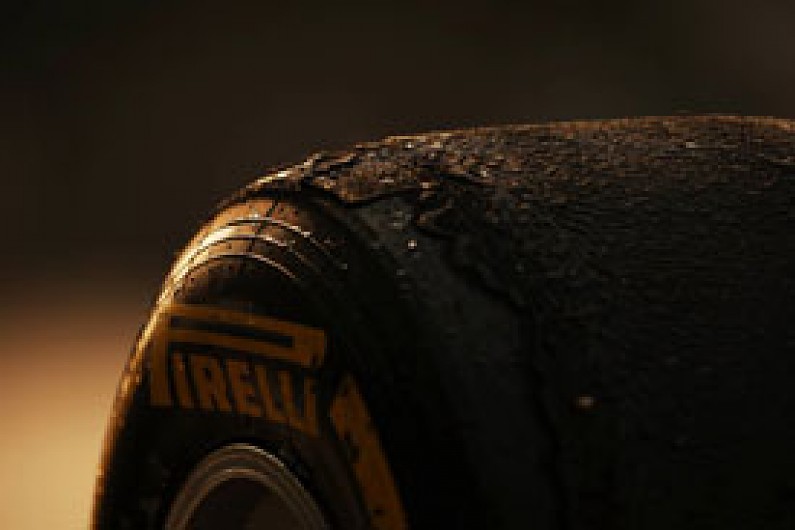 By continuing to use the tyres for the Canadian Grand Prix, Pirelli accepts there is the risk of a repeat of such delaminations.
But it is confident that the new-specification tyres have solved the problem.
"We want to get rid of the delamination that we found is debris-induced and creates a weak spot and overheating," said Hembery of the changes.
"We believe the solution we have will completely resolve that."
The changes could also reduce the risk of a repeat of the four-stop strategies seen in Spain thanks to the operating temperatures of the new rear tyres dropping by 5-10 degrees.