Sergio Perez has been given a vote of confidence by McLaren team boss Martin Whitmarsh, after he was labelled an "idiot" by Kimi Raikkonen.

The Mexican pulled off a number of aggressive overtaking moves during the Monaco Grand Prix before eventually coming together with Raikkonen and damaging his car.

Raikkonen was infuriated by Perez's driving, and reckoned the only way that his rival would be taught a lesson was by being punched in the face.

Whitmarsh has backed his man though and suggested that top-line drivers have to take risks if they are going to be successful.

"I don't think we should have too much to complain about there," said Whitmarsh about Perez.

"That is what happens in Monaco occasionally. I am happy with his spirit and his challenge.

"You can over push sometimes but I think he did some great overtakes. I have got to be pleased that he is there, he is committed and racing."

Whitmarsh reckoned that Raikkonen was not totally free of blame for the coming together with Perez.

"You can argue it different ways: Checo will feel he wasn't given the space and he was crowded by Kimi, which I can understand.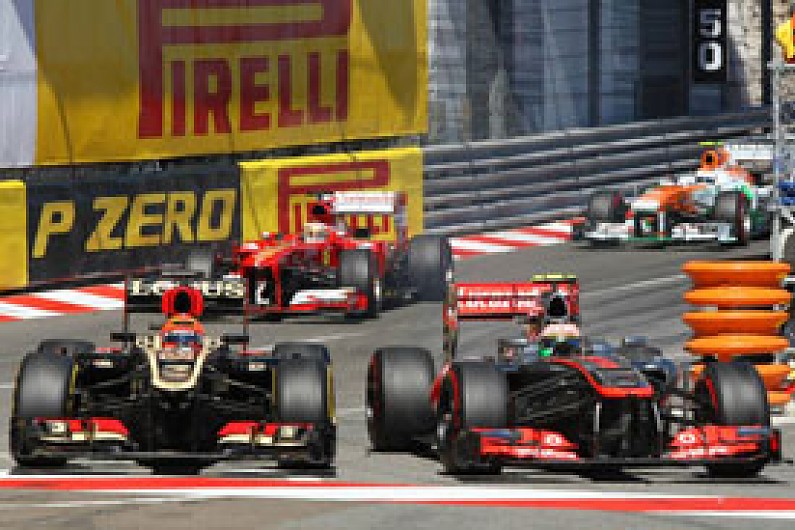 "Kimi will say that he can defend his line and Checo was coming perhaps a bit too aggressively.

"It was certainly a charging attempt, but in motor racing you have to take a little bit of risk sometimes. If it comes off you are a hero and if it doesn't you are disappointed.

"After that, Checo obviously damaged his front wing, which was difficult enough, but he also had debris in the brake ducts, so therefore they overheated and he lost his brakes."