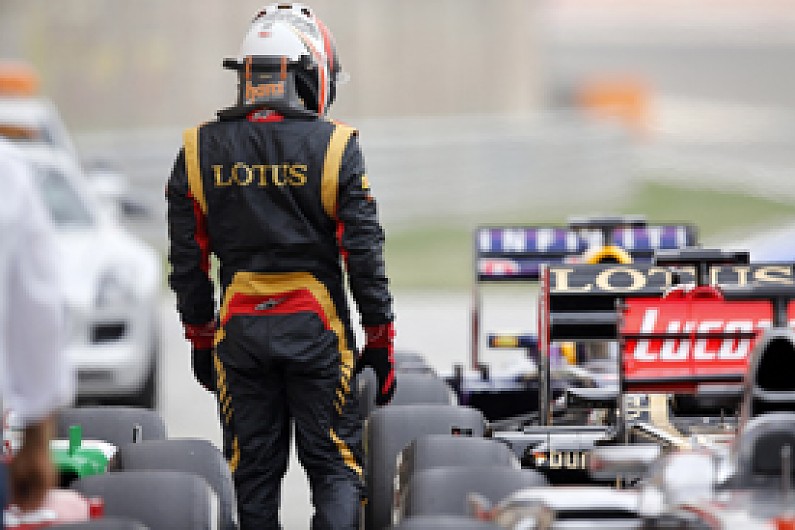 Kimi Raikkonen says his performance in qualifying for the Bahrain Grand Prix was the maximum Lotus was capable of.
Having been fastest on Friday, Raikkonen was tipped to join Ferrari and Red Bull at the front of the field at Sakhir.
But he was 0.997 seconds off the pace in qualifying and only ninth quickest.
He denied that there had been any unexpected drama and said the result reflected the car's single-lap pace.
"We were not fast enough. This was our maximum," Raikkonen said.
"Maybe we could've been a few places better, but like I said yesterday, it didn't feel exactly like we want.
"It's just one of the places where we don't seem to have the speed. Hopefully tomorrow it will turn out different."
PLAYING CATCH-UP
Although Raikkonen is currently second in the world championship, he said Lotus is a notable step behind the top teams.
"We need more grip," he said. "We know we're probably missing a bit of downforce compared to the top guys."
Last year in Bahrain, Raikkonen was able to turn 12th place on the grid into a runner-up finish, as he fought race winner Sebastian Vettel for the victory.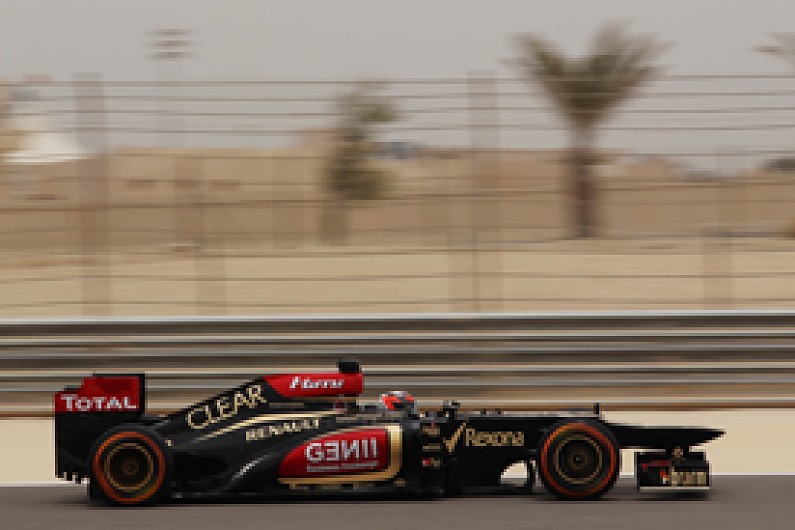 Raikkonen played down the chances of a repeat performance, while admitting he hoped the E21's long-run pace would be more competitive.
"Every day is different. Whatever happened last year is not going to help us tomorrow," Raikkonen said.
"We had an OK long run yesterday so hopefully it will work better.
"I cannot tell you where we're going to finish. That would be stupid. We can only do our best and hopefully that will be a better result than today.
"I hope that our tyres can last in better shape than some of the others."