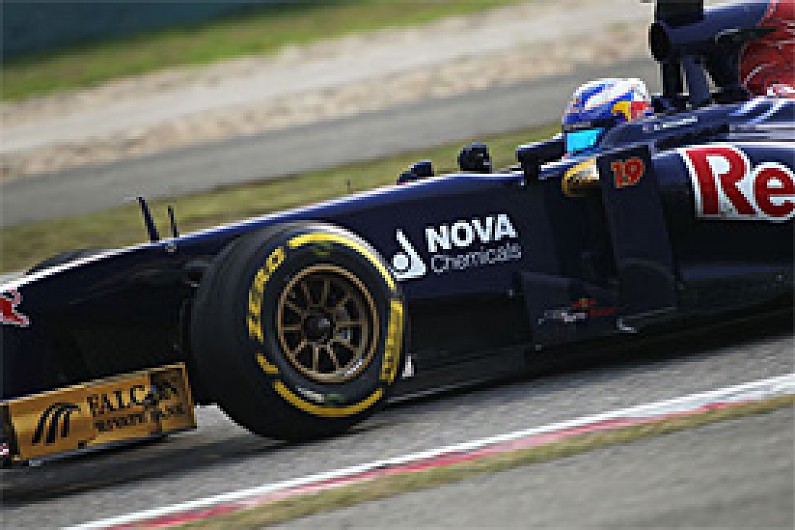 Daniel Ricciardo believes that he must use his career-best seventh-place in the Chinese Grand Prix as a foundation for more consistent results.
The Scuderia Toro Rosso driver enjoyed the best weekend of his grand prix career in China, at a time when there is speculation about Mark Webber's Red Bull future beyond the end of this season.
But Ricciardo, who as a Red Bull junior is a candidate for the drive if it becomes available in 2014, believes that he and his team must focus on repeating such strong finishes.
"We have got to do it a few more times now because once definitely isn't enough," Ricciardo told AUTOSPORT.
"Just to get it done in China gives us a lot of faith and as a team we know we can do it now.
"If I get another top 10 starting position this year, I know what to do with it and I am looking forward to capitalising."
Ricciardo is confident that the STR8 will prove competitive enough on other circuits to continue to fight for points regularly.
The team took an exhaust upgrade to China that worked well, with a major package planned for next month's Spanish Grand Prix.
"If we can keep producing the car we had in China, it will definitely be good enough for the points [regularly]," he added.
"We've got to see how we go at other tracks so I'm really pleased with what lies ahead."
Ricciardo admitted that he was pleased to show Red Bull what he was capable of, particularly as the opening two grands prix of the season had not gone so well for him.
"I'm sure they were enjoying it, it's a nice feeling to get a few people excited," he said when asked if he was pleased to have shown what he was capable of to Red Bull.
"After Malaysia, I stayed positive but if you told me I would have got seventh in Shanghai, I would have said you are crazy.
"I'm really pleased with the result and now we have to use it to create momentum."
AUTOSPORT SAYS
F1 editor Edd Straw (@eddstrawf1)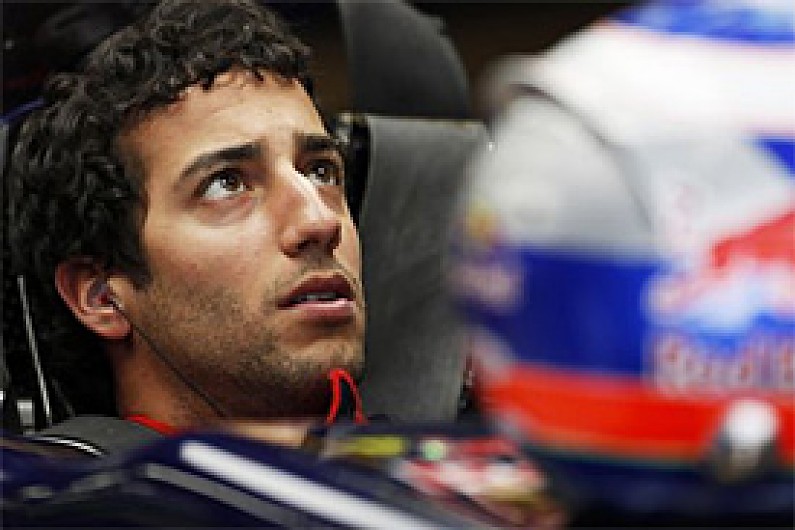 Daniel Ricciardo's impressive performance in China could not have come at a better time for him, but he is right to say that consistent results are now the key.
Since he made his debut as a race driver for HRT at Silverstone in 2011, he has shown plenty of evidence of having prodigious pace although too often it was shrouded by machinery unworthy of the points.
Now, under the technical directorship of James Key, Toro Rosso appears to have a car that has the potential to be in the mix for minor points places on a more regular basis.
Red Bull has few doubts about Ricciardo's sheer speed when he is at one with the car, but what he has to show is that he can consistently prevail in what is usually a cut-and-thrust fight for the minor points places when not so happy with it.
In short, Red Bull wants to be convinced that he is a fighter.
There have been plenty of high points over the past two years, with China and last year's Japanese Grand Prix in particular standing out.
He is getting tantalisingly close to establishing himself as a very credible successor to Mark Webber, should one be needed. But to put himself on pole position, he needs to back up his promise with weight of results.
And there is the small matter of ensuring that he outshines Jean-Eric Vergne, which is no easy task.