Formula 1 teams running rookie drivers during Friday morning practice are set to get an extra set of tyres from the Spanish Grand Prix onwards.
Pirelli has proposed to supply an additional set of tyres, built to the same construction as the current race rubber but using a more durable compound, for any team running a rookie driver on Friday mornings.
Teams are currently allocated 11 sets of tyres for the weekend, with one set of the harder compound returned after the first practice sessions.
This means that teams usually run only one set of the harder compound in the first free practice session.
But if the Pirelli proposal is accepted, a rookie driver would run both the extra set and the standard one, significantly increasing the number of laps completed.
The idea for the such a move came from Force India deputy team principal Bob Fernley.
"Bob Fernley said he'd like to run rookie and development drivers on Friday morning and we asked what would it need," Pirelli motorsport boss Paul Hembery told AUTOSPORT.
"For the first half-hour on Friday, nobody is running and they all just sit there looking at an empty track, so we suggested some tyres that you are only allowed to use in the first half-hour or something like that.
"It would be a compound that gives you as many laps as you need on the assumption that you run a rookie driver."
The proposal is set to be discussed between the teams and the FIA's Charlie Whiting.
Hembery is hopeful that a conclusion can be reached in Bahrain next week.
"We can do it from Spain as it's relatively easy," he said.
"It would be based on the structure of the current tyre, but a completely different compound.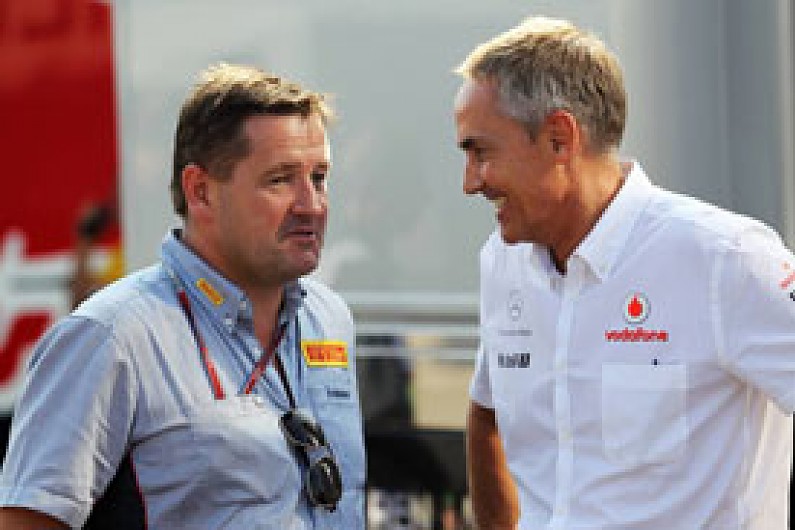 "We can do it from Barcelona but the detail is something that needs to be sorted out with the teams and Charlie."
F1 supremo Bernie Ecclestone referred to the extra set of Friday tyres during Sky Sports' pre-race coverage.
Hembery said that Ecclestone supported the idea as it would ensure more on-track action during the opening 90-minute practice session.
"Bernie was keen to get people running for the TV cameras and it also allows us to do something for the younger drivers," he said.
"It will help the transition from either GP2 or World Series [Formula Renault 3.5] into F1."
Only one team has run a rookie driver during Friday practice so far this year, with Caterham fielding Ma Qing Hua in China on Friday.
While it is unlikely that the leading teams would take advantage of running a rookie, teams in the second half of the field have a history of doing so.

Should the proposal be given the green light, it will have no influence on the current tyre allocation for qualifying and the race, which will continue to comprise three sets of each of the two allocated compounds.