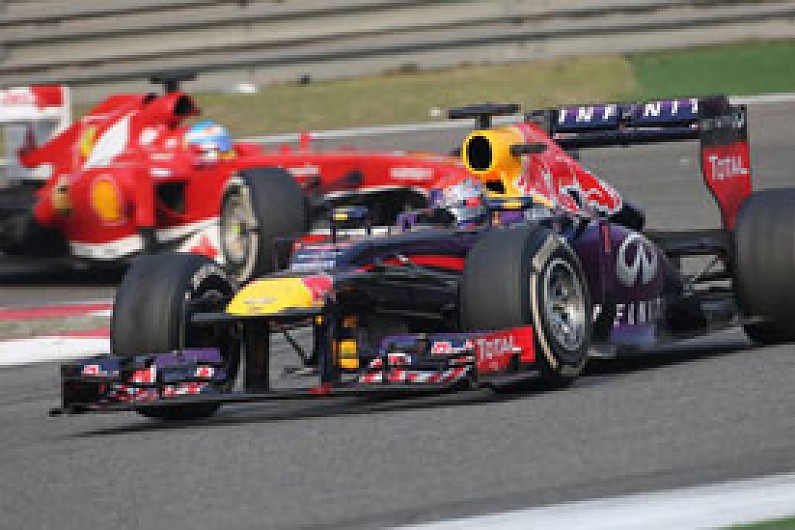 All the drivers involved in investigations into DRS use under yellow flag conditions in the Chinese Grand Prix have escaped penalties.
Red Bull's Sebastian Vettel and Mark Webber, Lotus duo Kimi Raikkonen and Romain Grosjean, Williams' Valtteri Bottas, Toro Rosso's Daniel Ricciardo, Marussia's Max Chilton, and McLaren driver Jenson Button were all under scrutiny over suspicions that they may have used the DRS while the yellow flags were on track.
As was the case in the first two races of the season, the FIA's telemetry system had to be turned off, meaning among other things that drivers had no automatic disabling of the DRS when it was prohibited.
Despite the amount of drivers under investigation, the FIA confirmed it did not have to issue any penalties.
Stewards said there were mitigating circumstances, stating there had been a one-minute delay between the displaying of yellow flags until the notification that DRS had been de-activated.
Furthermore, the stewards noted a 'degree of confusion' caused by another race where the FIA had had to disable its electronic marshalling system because of ongoing problems with its new supplier.
A third issue was that a green light was being displayed on the main straight, which drivers believed meant that they could use DRS.