McLaren boss Martin Whitmarsh insists he has no concerns about the long term state of his team, even though he admits there are 'challenges' on the horizon.
On the back of a difficult start to the campaign, with the new MP4-28 not being a frontrunner in its current specification, McLaren also faces further hurdles in the future.
It needs to sign a new title sponsor for next year, with Vodafone quitting its deal at the end of 2013; it faces a transition spell with a switch to Honda for 2015 and it has seen high-profile figures like Lewis Hamilton and Paddy Lowe choose to quit.
The issues facing McLaren have left some suggesting the team faces a difficult future, but team principal Martin Whitmarsh has told AUTOSPORT he is bullish - but realistic - about what lies ahead.
"I am feeling the challenge of F1," he said. "In terms of the finances of the company they are very stable.
"I think we have got some reasonable long term deals in the pipeline, so I am feeling comfortable about that.
"At the moment I have a few more concerns about the competitiveness of our car than I have about the longer term issues right now.
"But they are a challenge and you cannot be complacent about it. You have to perform in the here and now and as a business you have to perform in the longer term. We are pretty comfortable with where we are going as a company."
McLaren has promised to announce a new title sponsor in December, although it is understood that a deal has not yet been finalised on who that will be.
Whitmarsh believed that the team's current competitive problems would not be an issue in hampering its efforts to find a suitable partner.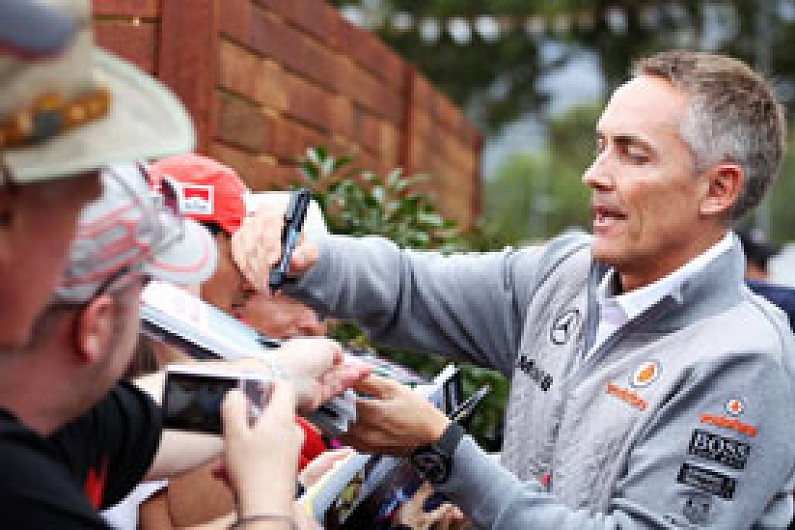 "McLaren has since 1966 won 182 grands prix," he said. "We have won more than a quarter of all the races since we entered F1. Our hit rate at the moment is still at that sort of levels.
"We have ups and downs, which is the nature of the sport, but we have a reasonably consistent performance.
"We have only had four title sponsors in 50 years, and I think we are confident about the future."
When asked if McLaren had actually signed a title sponsor, Whitmarsh said: "We are very confident... we will make an announcement later in the year on what we are doing."