Caterham has bolstered its technical team by recruiting Hari Roberts as head of aerodynamics.
Roberts, who worked for Jordan before moving to Renault/Lotus, where he worked before this latest switch, has experience in vehicle dynamics as well as aerodynamics.
Caterham is now in its fourth season in Formula 1 but has yet to achieve its aim of joining the midfield.
But the recruitment of Roberts is another step in the strengthening of the team as it bids to improve performance.
Roberts has previously worked with Caterham technical director Mark Smith.
"He gives us more senior leadership in a critical area of the team's development and it is another sign of our shareholders' ongoing commitment to our team's growth that we have appointed someone of Hari's calibre," said Smith.
"From a [team] starting point of zero just over four years ago, Hari now joins a team of over 120 very talented people in our technical office."
Smith added that the recruitment is part of a wider programme aimed at lifting the team up the order.
This includes the establishment of a driver-in-loop simulator.
"We have also invested in such core areas as our dedicated model shop at Leafield, the ongoing development of our High Performance Cluster (HPC), which powers our CFD and design functions, and our driver in the loop simulation - all of which give us the tools needed to fight with the most famous names in motorsport in years to come."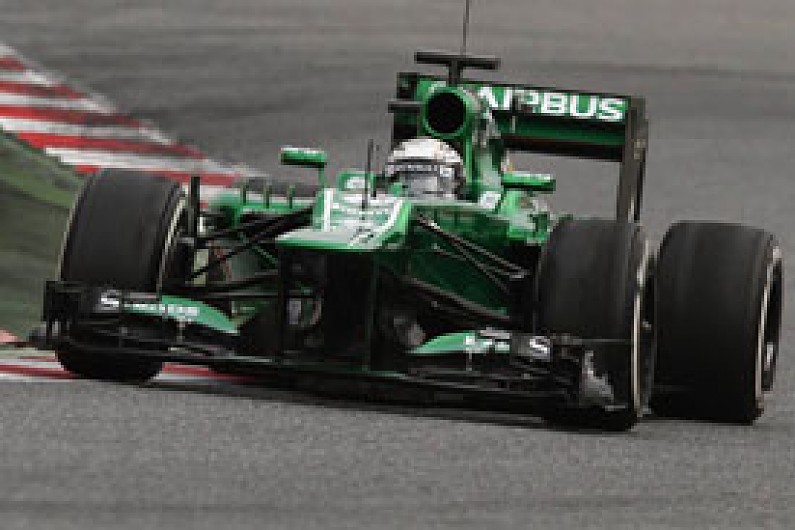 Roberts said that he is confident that the team has the potential to live up to its ambitions.
"I am excited about the challenge that lies ahead with Caterham and I am delighted to have renewed my working partnership with Mark, and started a new partnership with the whole team," said Roberts.
"Caterham has the potential to grow into a serious force in Formula 1 and I am looking forward to playing an integral role in helping the team fulfill its potential."