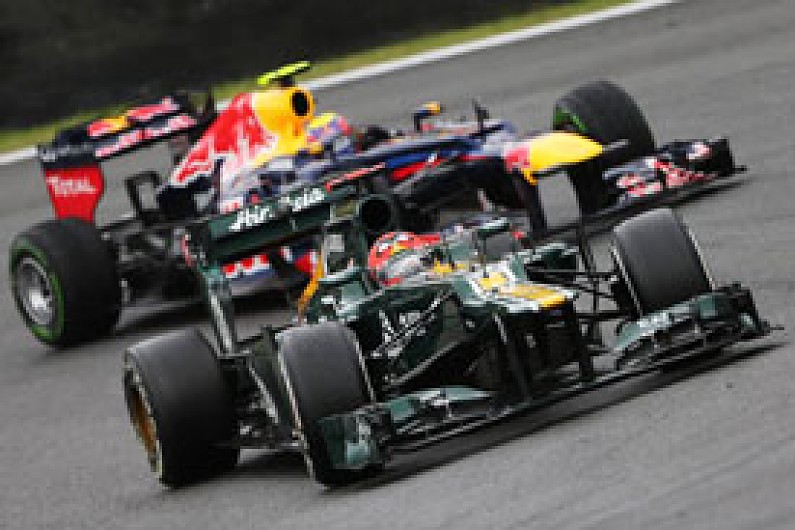 Caterham team principal Cyril Abiteboul believes Formula 1 must consider easing the criteria that teams have to meet in order to qualify as a constructor.
The designated 'listed parts' that teams must produce themselves to qualify as a constructor have, for the first time, been published in the public domain in this year's Sporting Regulations.

The list exists to prevent full-blown customer cars from being used, but Abiteboul believes parts that are not significant performance differentiators should not be on the list.

"We need to have a fresh look at that and see whether these parts contribute to the show or if it makes a fundamental contribution to the performance," Abiteboul told AUTOSPORT.
"If the answer is no, or not really, then we should be open to more exchanges between the teams.
"Obviously, you need to look at the details in F1 because you always try to find ways to go around what is written in black-and-white and there is no spirit of the regulations.
"We have to make sure that it is extremely clear for everyone."

Abiteboul re-iterated his belief that there is the need for greater collaboration between the teams given the current economic climate.

Despite that he is wary of F1 allowing full customer cars, as called for by Ferrari president Luca di Montezemolo numerous times, and sees a relaxation of the listed parts rule as a better way to ease financial pressure.

That would allow more technology to be shared between the teams, a model that has worked in the automotive industry.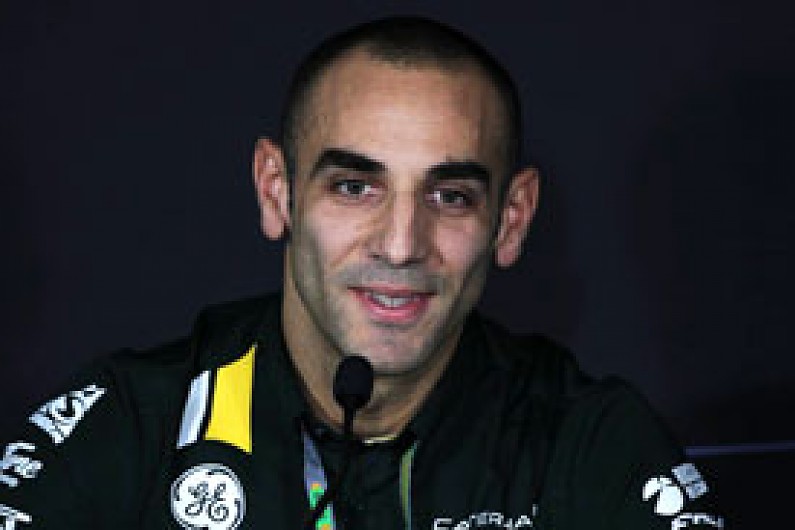 "There is a discussion in Concorde about what exactly is a constructor," he explained.

"Personally, I do believe that it is offering a nice avenue without going into the extreme of complete customer cars.

"Even if the pure definition of competition is that you should not be collaborating, there is still some stuff [we can do].

"We are in a tough economic climate and a good way to mitigate everyone's exposure and cost is to ease the things that are not altering the fundamental principle of the show."
WHAT ARE THE LISTED PARTS?
Article 6.3 of the 2013 F1 sporting regulations defines a constructor as follows: "A constructor is the person (including any corporate or unincorporated body) which designs the Listed Parts set out in Schedule 3 to The 2009 Concorde Agreement.
"The make of an engine or chassis is the name attributed to it by its constructor. The obligation to design and use Listed Parts shall not prevent a constructor from outsourcing the design and/or manufacture of any Listed Parts to a third party in accordance with the provisions of Schedule 3 to The 2009 Concorde Agreement."
For the first time, those listed parts are included in the Sporting Regulations in Appendix 6. They are:
- Monocoque
- Survival cell as defined in Article 1.14 of the F1 Technical Regulations
- Front and side impact structures used to meet the requirements of Articles 16.2, 16.3 and 16.4 of the F1 Technical Regulations
- Roll over structures - roll structures as regulated by Article 15.2 of the F1 Technical Regulations
- Front and rear suspension without rotating parts
- Suspension geometry and suspension members as regulated by Articles 10.2 and 10.3 of the F1 Technical Regulations
- Heat exchanges (oil and water)
- Bodywork as defined in Article 1.4 of the F1 Technical Regulations and regulated by Article 3 of the F1 Technical Regulations with the exception of airboxes, engine exhausts and any prescribed bodywork geometries
- Wings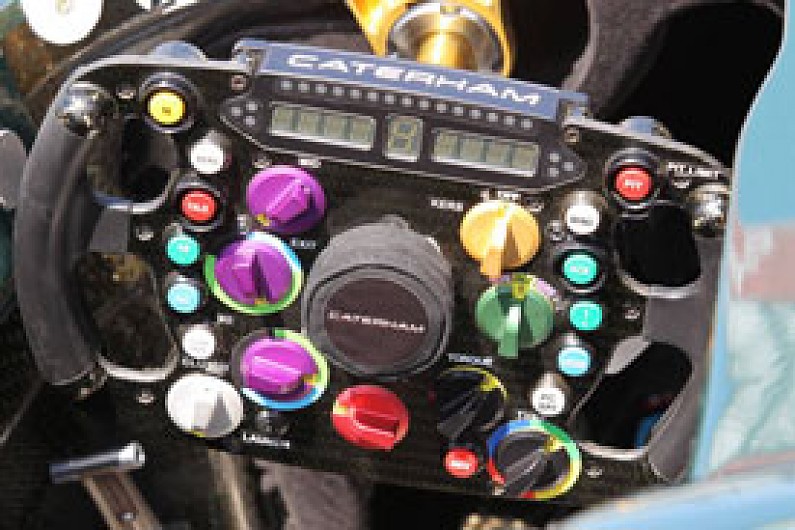 - All parts of the steering system
- Seat
- The brake and throttle pedal assemblies and mechanisms
- Pedals
- Brake balance adjustment
- Front and rear brake duct
- Front wing adjustment actuation system
- Switchboard and paddles
- Floor
- Diffuser
- Fuel cell
Autosport has produced a standalone special magazine to celebrate our 70th birthday. All current print subscribers will receive a copy for free. To order your copy of the 196-page Autosport 70th Anniversary issue, please go to: autosport.com/autosport70th