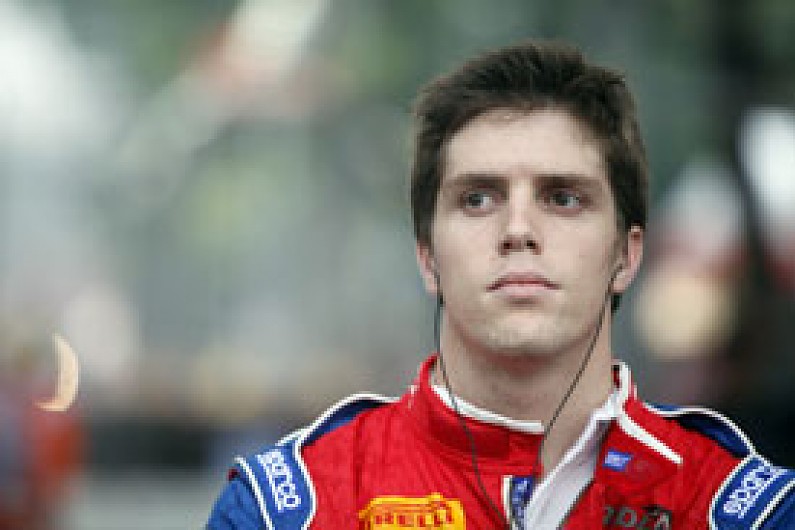 Luiz Razia has secured the Marussia Formula 1 seat left vacant by Timo Glock's pre-season departure from the team.
Brazilian 23-year-old Razia joins fellow GP2 graduate Max Chilton in an all-rookie line-up at the squad.
Razia will drive the new Marussia in Wednesday's Jerez test session, although the team will start the day late following Chilton's crash due to suspension failure on Tuesday.
"The past two seasons in GP2 have been all about proving that I have what it takes and that I'm ready," said Razia.
"This coming season will be all about rewarding the faith the team have shown in me.
"This is an important year for the Marussia F1 team in terms of maintaining the momentum from a very positive 2012 season. I look forward to making a valuable contribution to that."
Razia became a GP2 title contender last year in his fourth season in the series, eventually finishing runner-up to Davide Valsecchi.
Team boss John Booth said he had always expected Razia to blossom after initially hiring him as reserve driver for the then Virgin branded F1 team in 2010.
"We had every expectation that he would progress to the extent that he has," said Booth.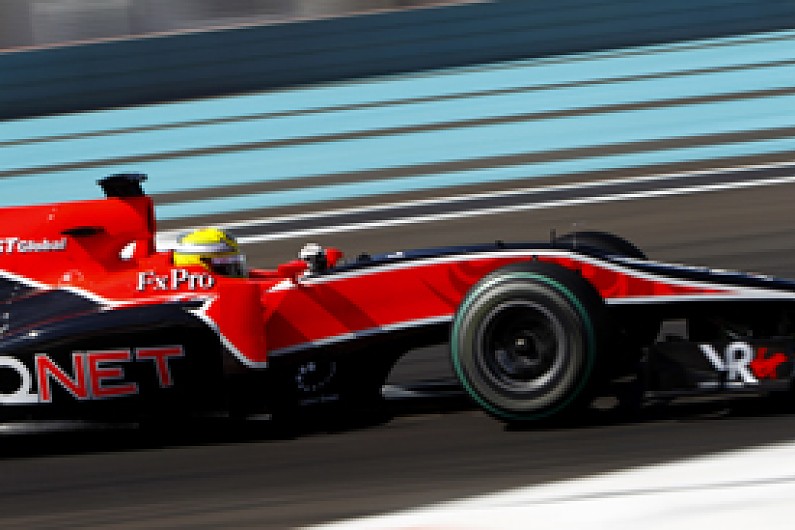 "He is a very quick and tenacious driver who battled hard to the runner-up spot last year.
"Together with Max, we are fielding a young but incredibly ambitious pairing and we look forward to seeing what they can achieve."
Marussia's announcement means that the only vacancy remaining on the 2013 F1 grid is the second Force India seat.
In addition to his 2010 run with Virgin/Marussia (pictured), Razia has also tested F1 cars with Toro Rosso, Force India and Caterham.
AUTOSPORT says
Edd Straw - F1 editor
Nobody could make a compelling argument that replacing Timo Glock with Luiz Razia is anything but a step down in every area except budget. But Razia is no mug, as his runner-up spot to Davide Valsecchi in GP2 last year proves.
To that, we must add the caveat that three-quarters of his wins in 2012 were assisted by the reversed grid, with just one Saturday win in Malaysia. It's fair to say that qualifying was not his biggest strength despite his more accomplished race performances.
But without setting the world alight, Razia has proved to be perfectly capable in test outings for several teams and falls into the category of drivers who neither would have made it onto a 22-car grid on pure merit, nor is an idiot who has no business in being in F1.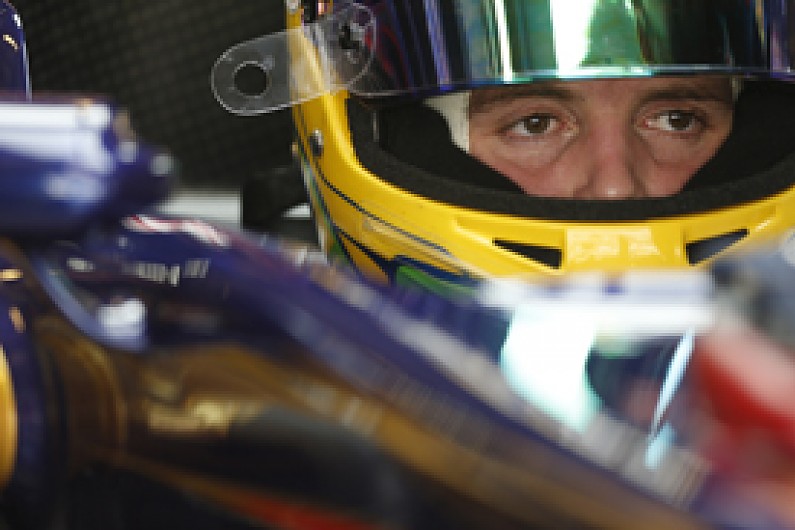 Like team-mate Max Chilton, the Brazilian has seemed a slow-burner given that he made it to GP2 level pretty early.
Despite an early victory during the 2009 season, maturity was a problem and progress has been stop/start.
Last year, however, he did emerge as a dependable performer.
The battle with team-mate Chilton will be fascinating, especially as it's so rare to have two complete rookies paired. Razia finished two places clear of his team-mate in the final GP2 standings last year, but Chilton shaded him in races without reversed-grid assistance.
Life is going to be harder for Marussia without Glock, but with Razia and Chilton it has a couple of perfectly competent grand prix drivers with room to improve, even though neither of them has shown anything approaching the potential needed to emerge as a top-liner.
2013 Formula 1 line-up so far:

Red Bull     Sebastian Vettel  Mark Webber
Ferrari      Fernando Alonso   Felipe Massa
McLaren      Jenson Button     Sergio Perez
Lotus        Kimi Raikkonen    Romain Grosjean
Mercedes     Lewis Hamilton    Nico Rosberg
Sauber       Nico Hulkenberg   Esteban Gutierrez
Force India  Paul di Resta     seat still available
Williams     Pastor Maldonado  Valtteri Bottas
Toro Rosso   Daniel Ricciardo  Jean-Eric Vergne
Caterham     Charles Pic       Giedo van der Garde
Marussia     Max Chilton       Luiz Razia