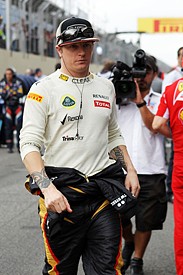 Kimi Raikkonen believes there is no reason why the current Lotus team line-up cannot repeat the Formula 1 title glory the squad achieved as Benetton and Renault.
The Enstone team's Abu Dhabi victory with Raikkonen last year was the first since it won the 2008 Japanese Grand Prix under the Renault banner with Fernando Alonso. It launched its 2013 car in an online event on Monday night.
Raikkonen said the outfit's title-winning pedigree was clearly evident as he settled in with Lotus last year.
"It's clear from working with them that they are racers, and you can see in their history that they've won championships," he said.
"Nothing I saw last year made me think that another championship was impossible in the future.
"Of course, there is some pretty tough competition out there and everyone wants to win.
"The team have beaten everyone before and there's nothing to say they can't do it again."
Grosjean promises to prove himself
Raikkonen's team-mate Romain Grosjean is certain he can prove his critics wrong and put his 2012 calamities behind him in his second full F1 season.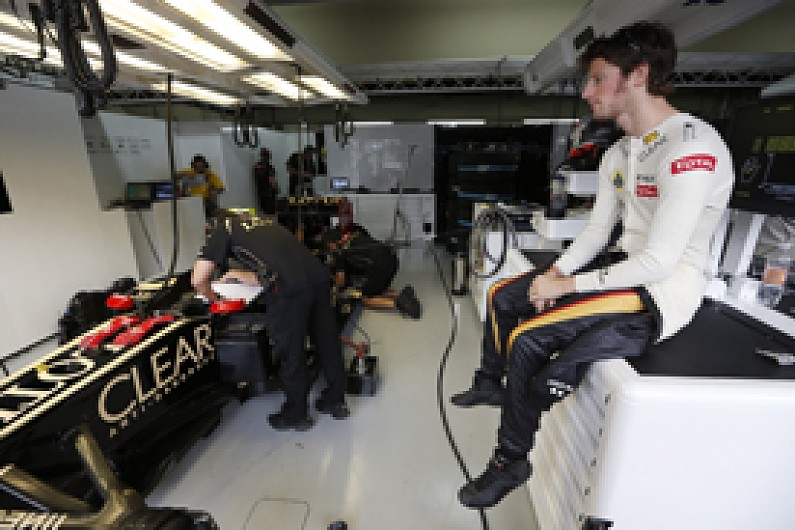 The Frenchman has been kept on for 2013 despite a series of first-lap incidents last year, including the dramatic Belgian Grand Prix crash that resulted in him being banned from the Italian round.
"I think everyone is waiting to see if I'm able to be consistent, which is where I was lacking a little bit last year," Grosjean admitted.
"I know it and I'll do everything I can to prove to people that I'm able to achieve this goal."
Grosjean said he wanted to get to the end of 2013 knowing he had not squandered any chances.
"I really want to jump out of the car as many times as possible thinking that I did a good job," he explained.
"Knowing that everything I could do, I did, and feeling proud of my race or session.
"I hope to feel that way as many times as possible this year."
Lotus E21 launch - full coverage:
Lotus reveals the E21
E21 unveiling gallery
Lotus keeps passive double DRS
Valsecchi becomes Lotus third driver
Why Lotus was right to keep Grosjean
Raikkonen keen to prolong F1 comeback