Sergio Perez has no doubt that he can make his poor qualifying form a thing of the past under McLaren's tutelage.
Qualifying is a potential weakness for McLaren this year, with neither Perez nor team-mate Jenson Button regarded as single-lap stars in the manner of the departing Lewis Hamilton.
Perez's reputation for lacking qualifying pace was forged even before Formula 1, as he regularly had to rely on race-day charges in Formula 3 and GP2.
Although he took three podium finishes in his breakthrough F1 season with Sauber last year, Perez achieved those results from ninth, 15th and 12th places on the Sepang, Montreal and Monza grids respectively.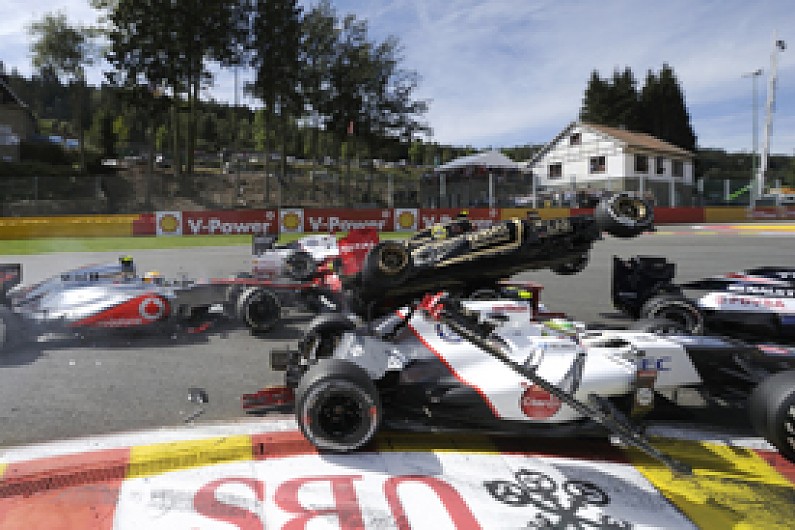 Click here for AUTOSPORT's view on Perez's early days at McLaren
Perez acknowledged that qualifying remained a weakness and that he could not just rely on improved machinery taking him to pole positions.
"We have to attack qualifying a lot more and extract the maximum," he said.
"I think obviously it is something to improve.
"It is not like when you go into a top car you will be in pole position. There is work to do and I am not worried by the qualifying pace, I think I can be up there.
"If I put everything in place I can maximise the potential of the car and that is the most important thing as a driver."
For McLaren's view on what Perez needs to do to make the most of his big break, read this week's AUTOSPORT magazine, available from Thursday
PEREZ'S 2012 QUALIFYING HIGHLIGHTS:
Spain - qualified fifth - DNF, transmission
Perez showed that he is not just a Sunday wonder with a strong run to the third row for the Spanish GP, but his race was almost over before it started when Romain Grosjean punctured a rear tyre on lap one. Got going again but dropped out with gearbox failure.
Belgium - qualified fourth - DNF, collision
Sauber's best qualifying effort of 2012 came on the eve of its most galling race day. Grosjean's high-flying antics meant Perez had no chance to show what he could do from the highest grid slot of his career.
Japan - qualified fifth - DNF, spin
Straight after being announced as McLaren's 2013 driver, Perez produced a brilliant qualifying performance in Japan. But he was left red-faced in the race when he spun off while battling with the man he was replacing - Lewis Hamilton.
2012 qualifying stats:
Qualifying head-to-head, Perez vs Kobayashi: 10 - 10
Q3 appearances: 7
Average starting positon: 12th