Marussia believes Formula 1's major regulation changes for 2014 need not price smaller teams out of the market if decisions are made wisely.
F1 will switch to V6 turbos next year. The cost of producing the new engines has led to fears of unsustainable budget increases for the world championship's smallest teams.
But Marussia sporting director Graeme Lowdon told AUTOSPORT he was certain that costs could still be contained.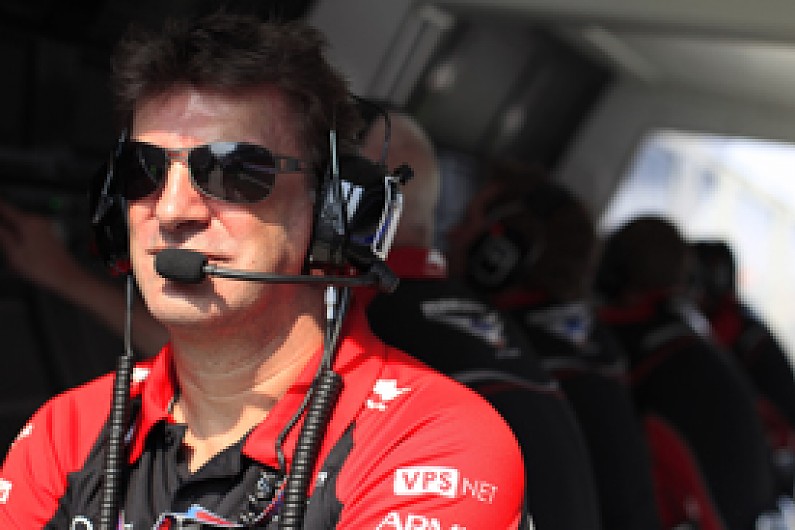 Click here for Dieter Rencken's latest insight into F1's 2014 rules situation
"There are plenty of tools available to be able to do that. It's important," he said.
"What the fans want is close competition, not a spending competition.
"It's certainly a potential challenge to everyone in 'pitlane PLC', if you like, because we want to ensure the fans still get a show and that is the most important thing.
"That can only happen if a number of boxes are ticked, one of which is that the economics have got to make sense for all the teams, not just some of the teams."
With the demise of HRT, Marussia is now Cosworth's last remaining customer in F1. Lowdon said it was too soon to say what his team might do for a 2014 engine supply.
"I think we're talking to all the same engine manufacturers that everyone else is," he said.
"The regulations aren't finalised yet and therefore that makes it quite tricky to go beyond initial discussions.
"We're eagerly awaiting some indication of what the commercial and technical proposal for the new powertrain is going to look like."
He played down the chances of an equalisation formula allowing the current V8s to be retained.
"I guess theoretically that could be done. It's safe to say our team's not pushing the long term agenda of engines in Formula 1," said Lowdon.
"As far as we're concerned, it's got to be a highly-technical device, it's got to be loud, it's got to be powerful and above all it's got to be affordable."