Kimi Raikkonen's Formula 1 comeback was one of the biggest stories of the 2012 season.
He finished a remarkable third in the world championship and even flirted with a title tilt at times, winning the Abu Dhabi Grand Prix to cap a remarkable year.
While the Finn is famous for being monosyllabic, he still came out with plenty of memorable comments over the course of the season.
Kimi Raikkonen: 2012 in quotes
"There has always been talk about the motivation, but the people who write it don't even know me. There's always shit going on and I don't mind if people want to write it. What can I do? I would have stopped if I felt that I didn't have the motivation."
Telling AUTOSPORT pre-season that he has no problems with motivation
"I feel comfortable here which helps me to focus on racing; I guess that's why people seem to think I'm a different person, but I'm just as focused and motivated as before."
Free to express himself at Lotus after the first two races of the year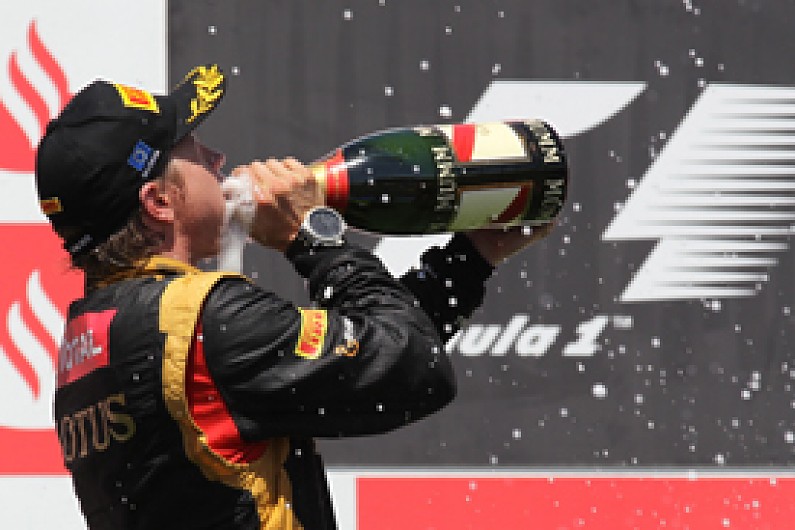 "If you asked me before the start of the season whether I would be happy with podiums I would have said yes, but now I've had some good results, I want more."
Wanting wins mid-season
"I have no reason to say I wouldn't try. I'm not here just to drive around."
Trying to win the world championship
"People always say there's something special about me and Spa. I like the circuit but I wouldn't put my money on myself this year or any other year, even though I've won there before. It's not like I'm much better there than anyone else!"
Downplaying his Spa prowess despite his four Belgian Grand Prix wins
"He kept coming left more and more. I tried to go further left but I had nowhere to go."
Explaining the clash with Fernando Alonso at the start of the Japanese Grand Prix
"I would rather be out of second or third place so I don't have to go to the prizegiving."
Hoping that he wouldn't have to go to the FIA prize gala... something he ultimately did have to do!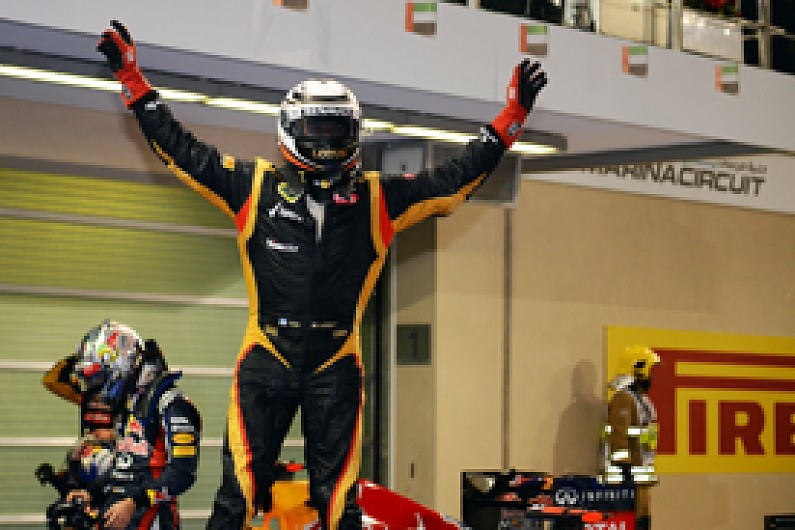 "Leave me alone. I know what I'm doing."
Asking for peace over the radio while leading the Abu Dhabi Grand Prix
"Yes, Yes, Yes, Yes. I'm doing it all the time."
Insisting that he didn't need reminding to keep his tyres warm during the safety car period in Abu Dhabi
"I'm happy, but there's nothing to jump around about."
Celebrating his first grand prix win since Belgium 2009 in Abu Dhabi
"Where I went off, you can get back on the track by going through the support race pitlane, but you have to go through a gate. I know this as I did the same thing in 2001 and the gate was open that year. Somebody closed it this time. Next year, I'll make sure it's open again."
Getting lost while trying to rejoin the track during the Brazilian Grand Prix