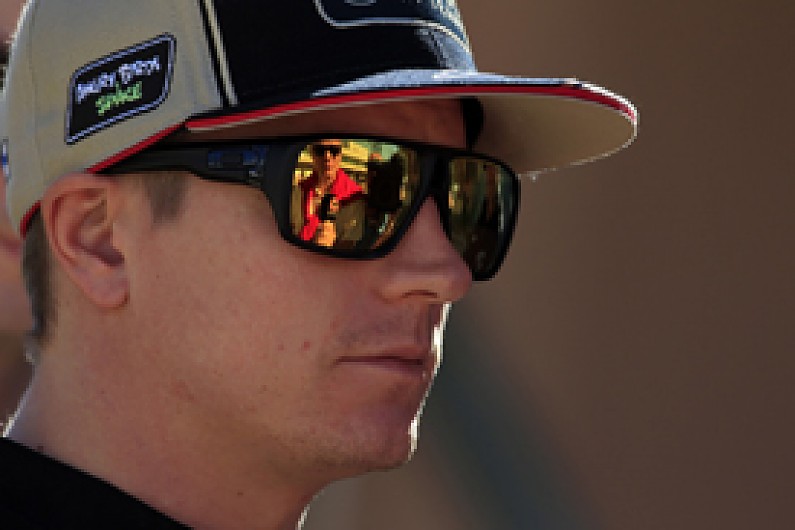 Kimi Raikkonen says the lessons of his Formula 1 world title triumph in 2007 have taught him that he needs to keep pushing until the final race of this year.
The Finn staged a dramatic turnaround in his first season at Ferrari, winning the final two races to steal the title from the grasps of McLaren duo Lewis Hamilton and Fernando Alonso.
Now, although the 2012 championship appears to be heading towards a straight head-to-head between Sebastian Vettel and Fernando Alonso, Raikkonen has not given up all hope of overhauling the favourites again.
And knowing how fast a title situation can change, he thinks that the 48-point deficit to Vettel is not an impossible hurdle to overcome.
"We have to keep working hard and keep a high level of motivation," he said on Friday.
"Personally I feel my own motivation is very high - like it has always been. I'm keen to get the best results I can. Of course, in 2007 the championship wasn't decided until the last race so anything is possible. Let's see what happens."
He added: "There's no point setting targets; we just need to keep working as hard as we can to score strong points and see what happens from there. In terms of the championship, the gap to Sebastian is quite big now so it will be very difficult to catch him, but we'll keep pushing all the way."
Raikkonen made good use of an updated E20 in Korea last weekend to finish fifth, and further developments for the car are planned for the next race in India.
Although he has failed to deliver the kind of results that his team had hoped for after the summer break, he is encouraged by how things developed at Yeongam.
"I think fifth was about where we should have been," he said. "There were a couple of times where we were in a position to make up some places and - for different reasons - were not able to, but even so we didn't quite have the speed to match the Red Bulls and Ferraris.
"I was pretty much on my own at the end of the race but we had to keep pushing to maintain position and it wasn't so easy. I wouldn't say it was a fantastic race but at the end of the day we still picked up points for the championship so it wasn't too bad."