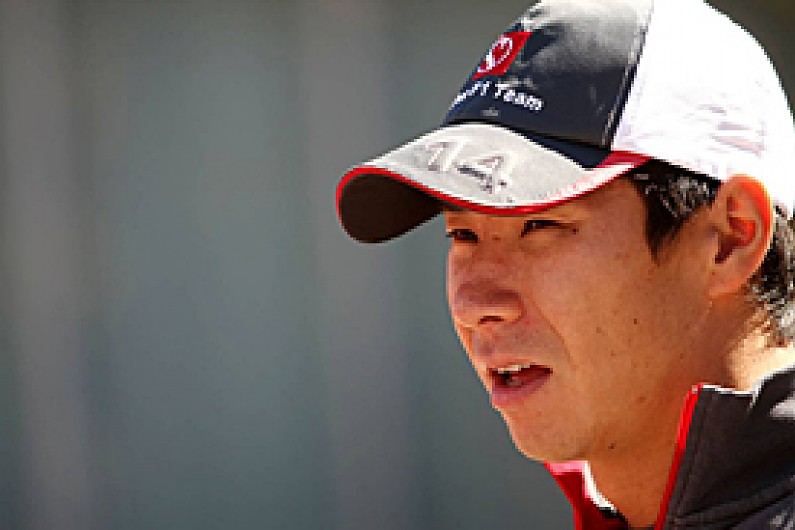 Kamui Kobayashi admits he is surprised he needs to bring sponsorship to secure a Formula 1 drive for the 2013 season.
The Sauber driver's future remains uncertain despite having secured his first podium in the Japanese Grand Prix last weekend.
Several drivers - including Jaime Alguersuari, Felipe Massa, Pastor Maldonado and Esteban Gutierrez - have been linked to the team in recent weeks although the Swiss squad has made it clear it is in no hurry to finalise its line-up.
Kobayashi says he is aware that having financial backing would be a big help, but he is saddened by the situation.
"I think a sponsor could help myself to be here next year, but at the moment I had no sponsors to be here," Kobayashi told reporters in Korea. "It's a very strange feeling for me to find a sponsor to drive for another team or here.
"At this moment of course the money is very important, but I really want to be like a top driver without a sponsor, with a good team. This is what I was dreaming about when I was younger.
"To bring a sponsor is maybe very important for the future. We are missing how a driver really has to be, thinking about the car. This is part of the driver's job. But now it looks like it's more about sponsorship. It's not a way a driver has to be.
"So I'm a little bit surprised, but I'll try to stay in Formula 1 next year and try to show what I can do."
The Japanese driver insisted he had never had any sponsors help him secure a drive, and that he was not looking for one at the moment.
"If there's no Japanese car manufacturer looking to enter Formula 1 then it's difficult, because the car manufacturers are the biggest companies in Japan," he said.
When asked about the chance of losing his seat to a driver with less talent but bigger backing, he said: "Then it's destiny, no?"