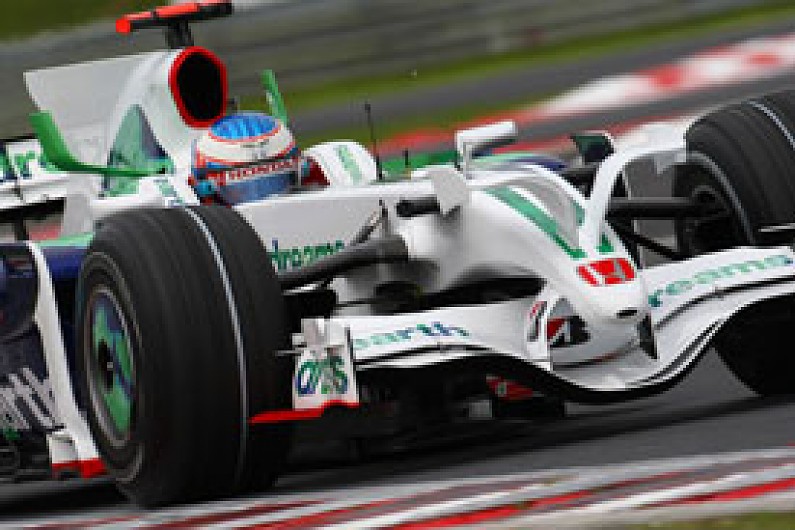 Honda is open to the idea of a return to Formula 1 in the future, even though it thinks such a move will not happen in the short-term.
The Japanese manufacturer turned its back on the sport at the end of 2008, when a worldwide economic slump left the car company unable to justify the huge investment needed for an F1 project.
There have been several rumours since then that Honda could be tempted back - and high-level sources have suggested that informal talks have taken place between the Japanese car maker and the FIA about a future F1 programme.
Now, one of its senior figures has admitted that there are grounds for it to consider a return.
Yoshiharu Yamamoto, a senior Honda board member who is CEO of Honda R&D, says that he would be keen to get the company back to F1.
"I cannot speak for Honda, but on a personal level I love racing, but there is a lot involved when you are in F1," he said in an exclusive interview with AUTOSPORT"s sister publication Autocar.
"It is the very top of auto racing and that requires a large commitment. But it is true that we do look up at those races and hope that one day we can take part again.
"I do not personally think we can just go straight back immediately, but there is potential for the rules to change and attract us. I follow the rules, certainly, and if they present an opportunity then it would be nice to go back."
Yamamoto says that Honda's current international racing efforts will be focused on the World Touring Car Championship - and only once it has started winning should it consider a further ramping up of efforts that could include F1.
"The first thing we must do is win in the WTCC, and then perhaps we can look further afield," he said.