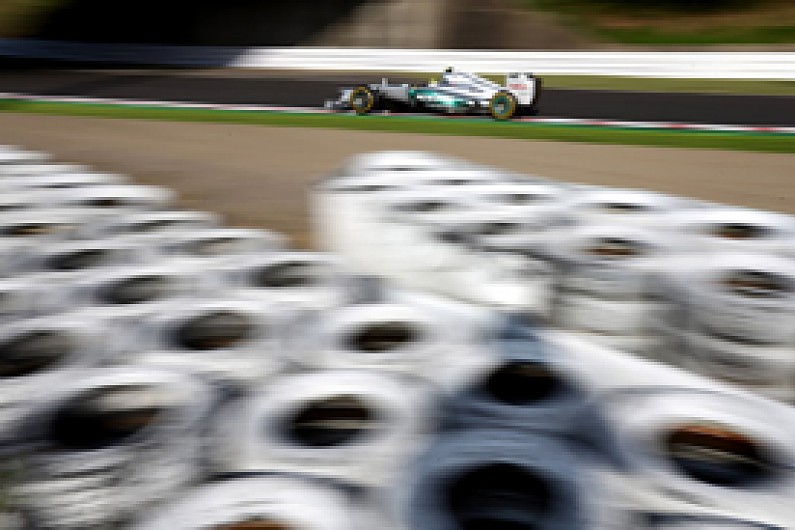 Mercedes will continue to experiment with the Lotus-style double-DRS in Friday practice for the Korean Grand Prix.
The design was tried for the first time during practice for the Belgian Grand Prix and subsequently run extensively at the Magny-Cours young driver test.
It ran on Nico Rosberg's car during Friday morning practice in Japan last weekend but the team opted not to continue with it.
This is despite team principal Ross Brawn saying that it is close to being race ready.
"It's pretty close, but we are still not there yet," said Brawn when asked by AUTOSPORT when the system would be ready to race.
"Unless we use one of our aerodynamic testing days, which we don't really want to at the moment, it will continue as a Friday project until we get it to function.
"We have certainly made progress with it since we first tried it."
Brawn added that Mercedes has not yet abandoned development on its 2012 car with five races of the season remaining.
With next year's regulations remaining largely unchanged, he underlined that progress with the 2012 machine will be of value next season.
"Given the regulations carry-over next year, we are looking at things being equally relevant [now] as they are next year.
"In these last races, we want to make sure that we close off some of the open points that we have in terms of sensitivity of various parts of the car.
"One of the reasons that we are pushing the Coanda exhaust is making sure that we understand it going into the winter."