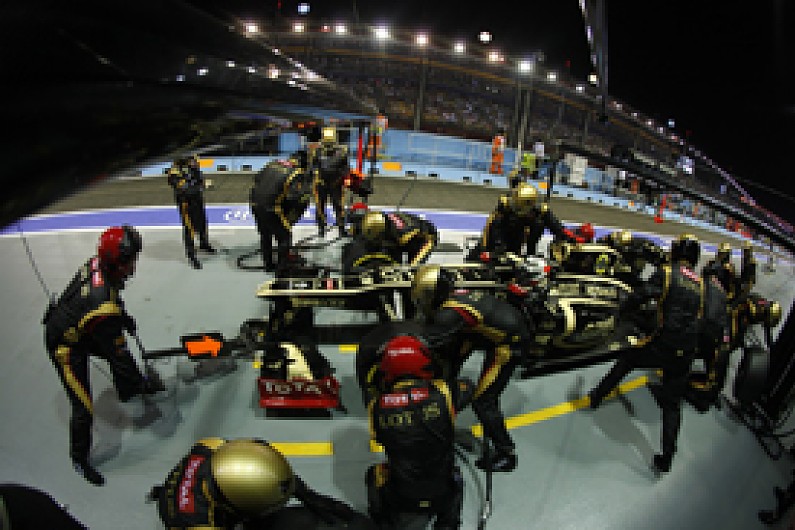 Kimi Raikkonen is aware that his Lotus team needs to take a step forward in performance if it wants to fight near the top in the Japanese Grand Prix.
Raikkonen finished in sixth position in the previous race in Singapore, where the Finn said his team "was nowhere" after struggling with its car's set-up from the start of the weekend.
The Lotus driver reckons it will be crucial to set the car up properly in order to be competitive in Japan, and concedes making strides towards the front will be hard in the remaining races.
"We should get some new parts and setting up the car the way I like it to be depends on the weather and on the circuit," said Raikkonen. "We know the speed is there in our car, we just have to find the right set-up to maximise it every time.
"We give it our best shot to be on the podium, but the races are going to get more and more difficult with other teams constantly pushing with new development parts.
"Obviously, we have to make a step forward from Singapore - where we were nowhere - to be fighting for top places.
"It's impossible to predict how our car will go in the next races. We have to wait until Friday practice to decide how to approach the race."
Raikkonen is third in the championship despite being the only driver in the top seven who is yet to win a race.
The 2007 world champion, 45 points behind Fernando Alonso in the standings, reckons it will be very hard for him to clinch the title without a victory.
"I think it's very difficult to say. There are too many things that could happen over the next few races. I guess if you look at it mathematically then yes, I could, but personally I feel you have to win at least one race to make sure you are world champion.
"There would have to be some big dramas if I were to take it from Fernando or Sebastian [Vettel] without winning a race, so all I can do is keep moving forward and trying to win. That's all I set out to do anyway, every time I step into the car."