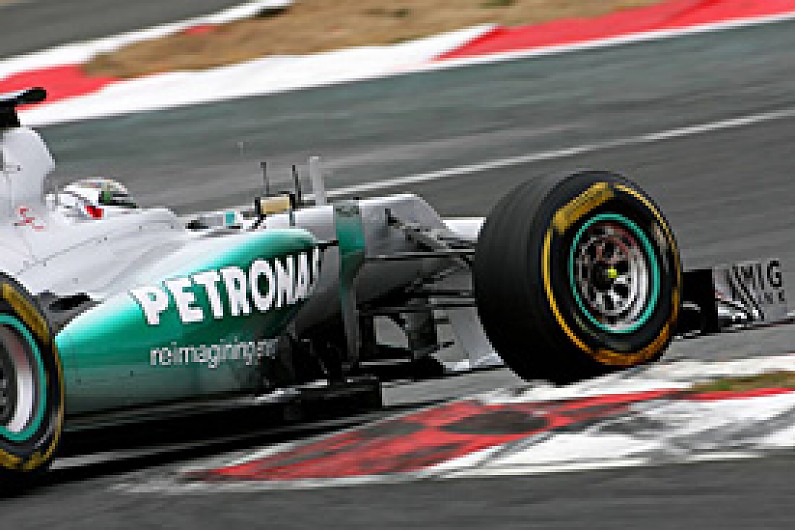 Mercedes has reason to be encouraged by the progress that it has made with its revamped car at this week's Magny-Cours test, reckons Sam Bird.
Although the team still needs time to analyse the data from the test, where the W03 featured Coanda-effect exhausts and a new double-DRS, Bird thinks that it can be satisfied with the progress it has shown this week.
"It was very productive," said Bird, who has handed over the car to Brendon Hartley for the final day. "We are happy because we got everything done that we needed to.
"We covered the mileage necessary for the testing of the new components, and there is now a lot for the team to go through. That will be down to the guys at the factory, but my feeling is positive."
Mercedes is unlikely to run its new double-DRS until later in the season, but it is possible that the revised exhausts could be on the car for the next race in Singapore if the test has shown they are a good step forward.
The Brackley-based outfit has high hopes that the remainder of the season will provide a lift in its performance - and the importance of the Magny-Cours test was highlighted when Michael Schumacher flew in to oversee proceedings.
Bird said about Schumacher's presence: "It was good to see him here, and nice to see he showed his face. We feed off each other: he wanted to know my feelings and my comments, and we have a good working relationship."
Sabrina Beaudoin is a French motorsport journalist who covers Formula 1 online. You can follow her on Twitter at @Sabriiico