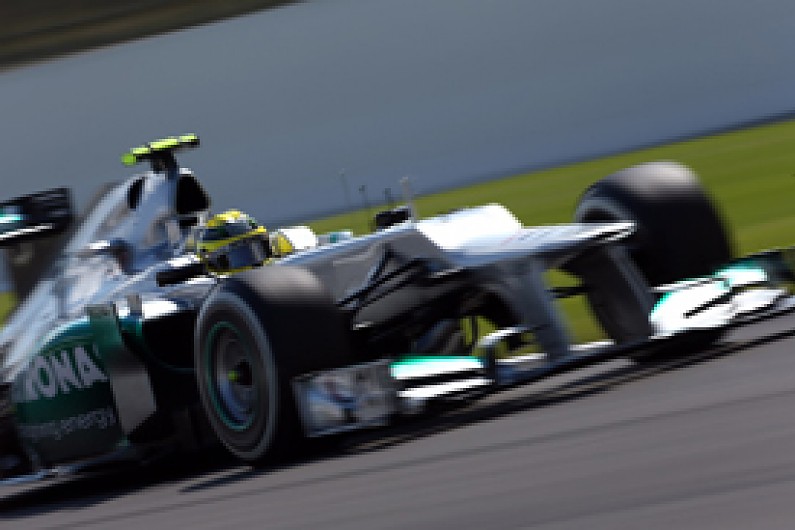 Mercedes team principal Ross Brawn believes top-line drivers like Lewis Hamilton cannot ignore the benefits of working with a manufacturer team when Formula 1 switches to new regulations in 2014.
Amid growing suggestions that Hamilton is closing in on a switch to Mercedes for next year, Brawn thinks that those outfits aligned with carmakers could have the edge in getting the most out of the new 1.6-litre turbo power-units.
"I think it is a consideration," explained Brawn. "We [Mercedes] will probably have two customers, and those customers will be given parity with the engines that we use at the works team. So I don't think teams are going to have a worse engine because they are not a works team.
"But, inevitably, there is a closer involvement with how the engine is created and developed, so that is a fact."
Brawn is adamant that the 2014 regulations will lead to a dramatic overhaul of F1, which means those drivers plotting future plans now need to think carefully about how their interests will be best served.
"I am very excited about this 2014 engine programme - I think it is quite a game changer in F1," he said.
Brawn also said that Mercedes was close to guaranteeing its long term commitment to F1, which should ensure the team has the funding in place to gun for the title.
"There is no doubt," he said about Mercedes being committed to F1. "We have had, as you know, tough discussions. I am optimistic that we will be able to close those discussions soon and that is obviously a high level of commitment. Mercedes are very committed to F1."
Click here for a full analysis of the Lewis Hamilton and Mercedes situation