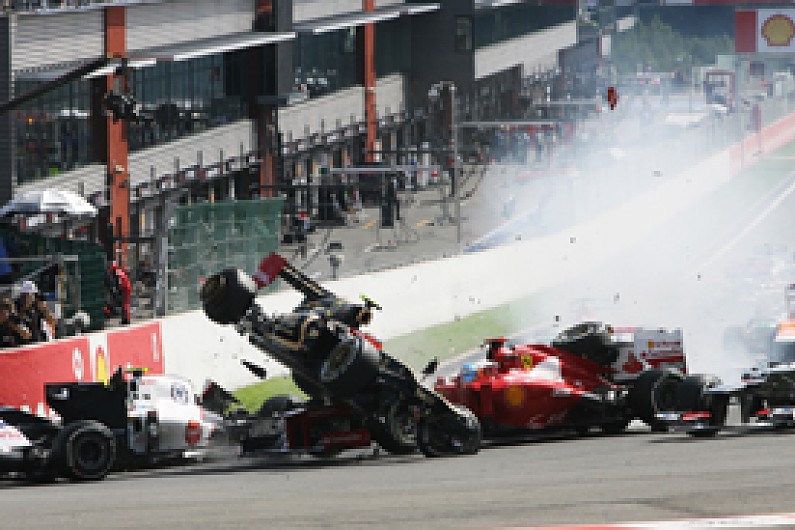 Romain Grosjean has been given a one-race ban and €50,000 fine for triggering the Belgian Grand Prix start crash.
The Lotus driver moved across on Lewis Hamilton on the run towards the first corner of the Spa race, causing the McLaren to take to the grass.
The two cars then made contact and ploughed into Fernando Alonso's Ferrari and the two Saubers.
Grosjean said he could not be sure who had caused the crash.
"[I had] a very good start and then boom - it was the end of the race. I haven't seen the images and I need to see them to have any point of view," he said.
"But the main thing is that everybody is OK. That is the most important for me."
But the stewards held Grosjean responsible and bestowed a one-race ban for next week's Italian GP.
"The stewards regard this incident as an extremely serious breach of the regulations which had the potential to cause injury to others," said a statement from the officials.
"It eliminated leading championship contenders from the race."
It added that Lotus and Grosjean had not tried to contest the stewards' verdict. Lotus confirmed it would not appeal.
"The stewards note the team conceded the action of the driver was an extremely serious mistake and an error of judgement," it said.
"Neither the team nor the driver made any submission in mitigation of penalty."
Lotus has former Virgin racer Jerome D'Ambrosio as a reserve driver.