For more than 40 years Niki Lauda has been one of the most prominent characters in the F1 paddock. From humble beginnings as a pay driver at BRM, he rose to become one of the sport's superstars, leading a stellar period in Ferrari's history.
After dominating the 1975 season, he was heading for back-to-back titles in '76 before he suffered one of the worst accidents captured on film, at the Nürburgring. His subsequent recovery is ingrained in F1 legend, though the scars he carries from the accident that so nearly killed him remain traced across his face and skull.
He raced on into mid-'79, latterly with Brabham, but "tired of driving around in circles" he quit F1 to run his own airline, before being tempted back into the cockpit by McLaren for 1982. Using all his experience and wiles he pipped Alain Prost to the 1984 title before exiting racing for good a year later.
He didn't stray far from the sport. His involvement continued through TV punditry for German broadcasters RTL and also in managerial roles at Ferrari, Jaguar and, since 2012, as a non-executive chairman at Mercedes.
Lauda is a hero from a Formula 1 past where drivers faced true, mortal peril. Always famously outspoken, he's never been one to duck a question. Who better, then, to face interrogation by his paddock peers?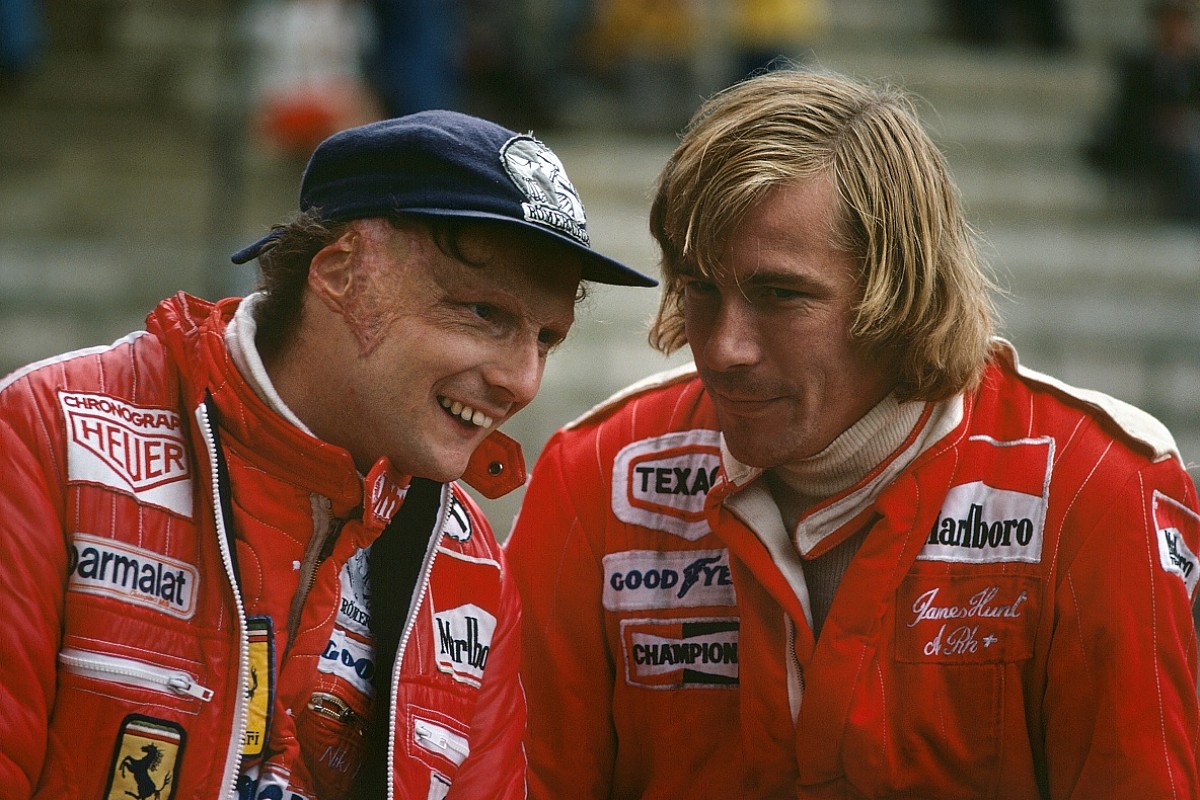 What was it like in the old days when the drivers actually socialised with each other?
Stoffel Vandoorne, McLaren driver
Bullshit question, because we never socialised with each other because we were very competitive. The risk we had in those days was 100 times harder than now.
We fought each other but we had so much respect for the other guy's life that there was a thin line between doing something stupid and risking the other guy's life, so this we did not do. There was more respect in dangerous situations but we were enemies.
F1 Racing: So, today's drivers don't respect each other as much?
NL: They don't have to because if they spin off then nothing happens. If we'd have done the same thing we would have killed each other.
Can I have a pay rise?
Lewis Hamilton, Mercedes driver
Ummm, discuss it with Toto [Wolff] please, I'm only the chairman!
What do you think of modern circuits with huge run-off areas and the penalties the drivers pay for running off the track?
Carlos Sainz Sr, double world rally champion
First of all, the circuits have had the right development over the last 30 years. This was the way F1 had to go, there's no question about it. But all this bullshit of penalties if you go over a white line or whatever, I hate.
It's completely wrong, stops the guys racing, and gives an opportunity for other drivers to complain. So then immediately someone passes them, they come on the radio and say 'he passed the white line!' Are you guys nuts? Use every road you can to pass, because the best guys are racing and if the FIA doesn't like it, then build kerbs.
If there are no kerbs let them race, don't penalise anybody.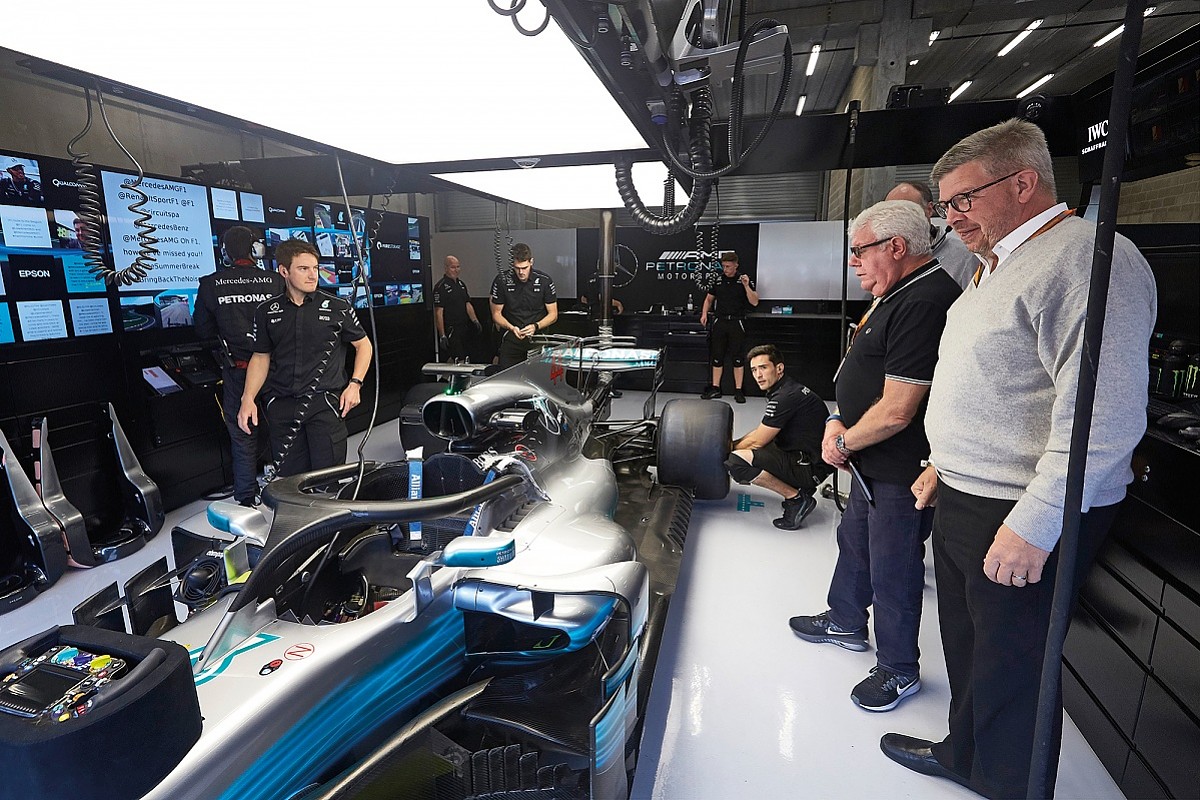 How do we make F1 more appealing to the fans?
Ross Brawn, Formula 1 managing director of motorsports
Let them race. Don't interfere with your stewards all the time, Ross. Let them race - it's an FIA problem and I've spoken to Charlie [Whiting] a hundred times - and open things up. I'm completely against the halo, because of the same thing.
No one is forcing drivers into racing, you have to decide before, do you want to do this or not? These guys are the best in the world and those who can't take it need to stay at home. Therefore I don't like this development and if it keeps on going, no one will watch F1 because the drivers will not be heroes any more.
F1R: And where does DRS fit in with that?
NL: DRS at least works and we got used to it, we can pass. It's OK, but we should not do more interference in, let's say, bringing a NASCAR system into F1. That is wrong. Number one is competition of cars and engineering and development of engines - the best is the best.
The same has to be for the drivers. You cannot say if you win a race, give him a lot of weight and then he is last. So they should leave it alone, so you can't change the DNA of F1.
Will you buy your wife that Range Rover she wants now you've won another championship?
Christian Horner, Red Bull team principal
No! This idiot... He started this bullshit by buying his ex a Porsche. Therefore, all our discussions started. Why is he buying his ex a Porsche? I don't know. I do my job, win or not, and anyway to make a long story short, she will not get a Range Rover because she is driving a Mercedes!
What was harder, winning the world championship the first time or coming back from retirement?
Allan McNish, former Toyota F1 driver
Always the first time is the most difficult... You work so many years in Formula 3, Formula 2, and then you finally make it. The others are easier, no question, because you have experience with all of these things.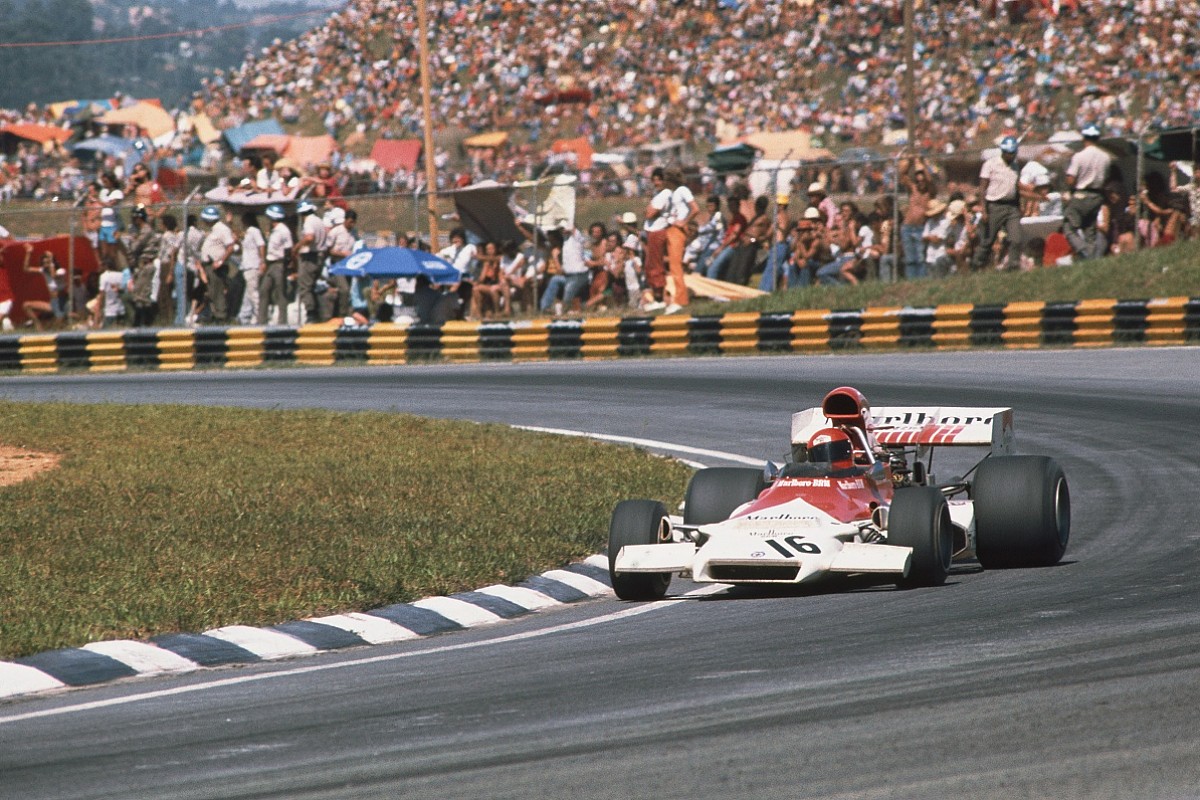 How much was the interest on the loan you had to take from the bank to begin your racing career, and did you pay it back?
Alex Wurz, ex-driver and GPDA chairman
I paid everything back, and the interest rate was the advertising. I said don't charge me interest because I'm going to wear this on my helmet. In those days the interest rate was 5% and that was my advertising. And I paid the money back on time.
Were you a better driver or a pilot?
Paddy Lowe, Williams chief technical officer
[Long pause] I won three championships. Simple. Racing and flying are the opposite. Flying is respecting the rules. I flew a Boeing 777 down to all types of private planes, and I always respected the rules.
I never did anything stupid while flying, in racing I did everything stupid.
In your day could you have beaten Lewis or Valtteri?
Marc Priestley, former McLaren mechanic
I have only been Niki Lauda, I can't compare these things.
Why do you hate cats?
David Coulthard, 13-time grand prix winner
I'm allergic, it's very simple. I can't breathe.
Why would I say that you are the most indiscreet man in the paddock?
John Watson, former Brabham and McLaren team-mate
There have been various reasons... As John will remember as I am a very direct, straightforward guy, the opposite to him, and if I found something out when he did not perform out of the racing car...
What was more challenging, driving an F1 car or running an airline?
Bob Fernley, Force India deputy team principal
At the time driving an F1 car only depended on myself, I could adjust myself to the way I had to perform. Running an airline with 3-4,000 people meant I had to co-ordinate the whole team, so very different challenges.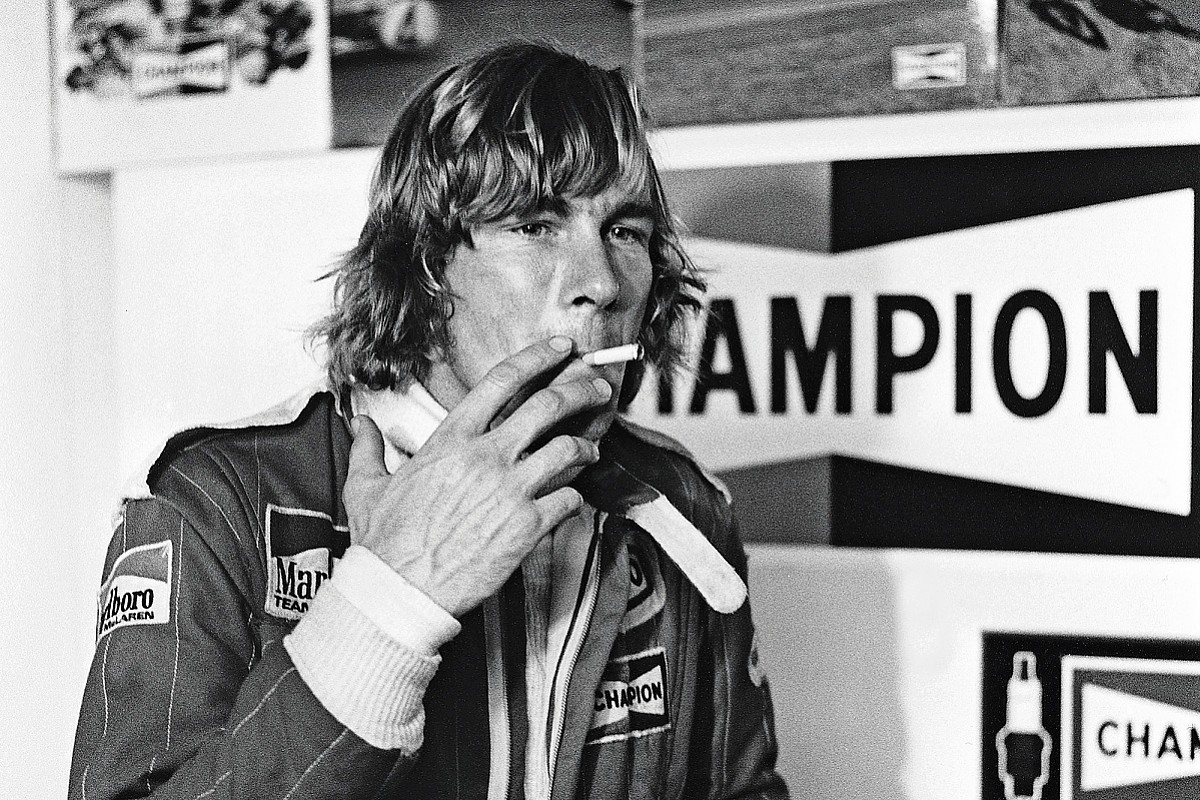 Which of the current drivers comes closest to your most famous rival, James Hunt?
Mario Isola, Pirelli racing manager
None, they don't drink that much! At the time, James was really one of the quickest and fastest guys, Hamilton-like, no question. But today nobody drinks any more.
When do I get to ride in your Global Express jet?
Sir Jackie Stewart, three-time world champion
When you pay for it!
If you didn't have Lewis, would Valtteri have won the championship?
Davide Valsecchi, Italian TV commentator
Hard to say. I think no, because Lewis won the championship this year because it was so difficult.
F1R: Do you think this is the best of his titles for Mercedes?
NL: Yes, because we all had to work hard for it and Lewis made the change. Bottas was there anyway and he had the opportunity to win it, but Lewis did a better job. To be fair to Bottas it's his first year and you need to get used to the team, you need to understand the language used by the engineers and all that. It's difficult to compare.
Will you give me a lift in your plane when you are next flying it?
Pascal Wehrlein, 2017 Sauber driver
If he sets a time I can do it. He's a nice guy.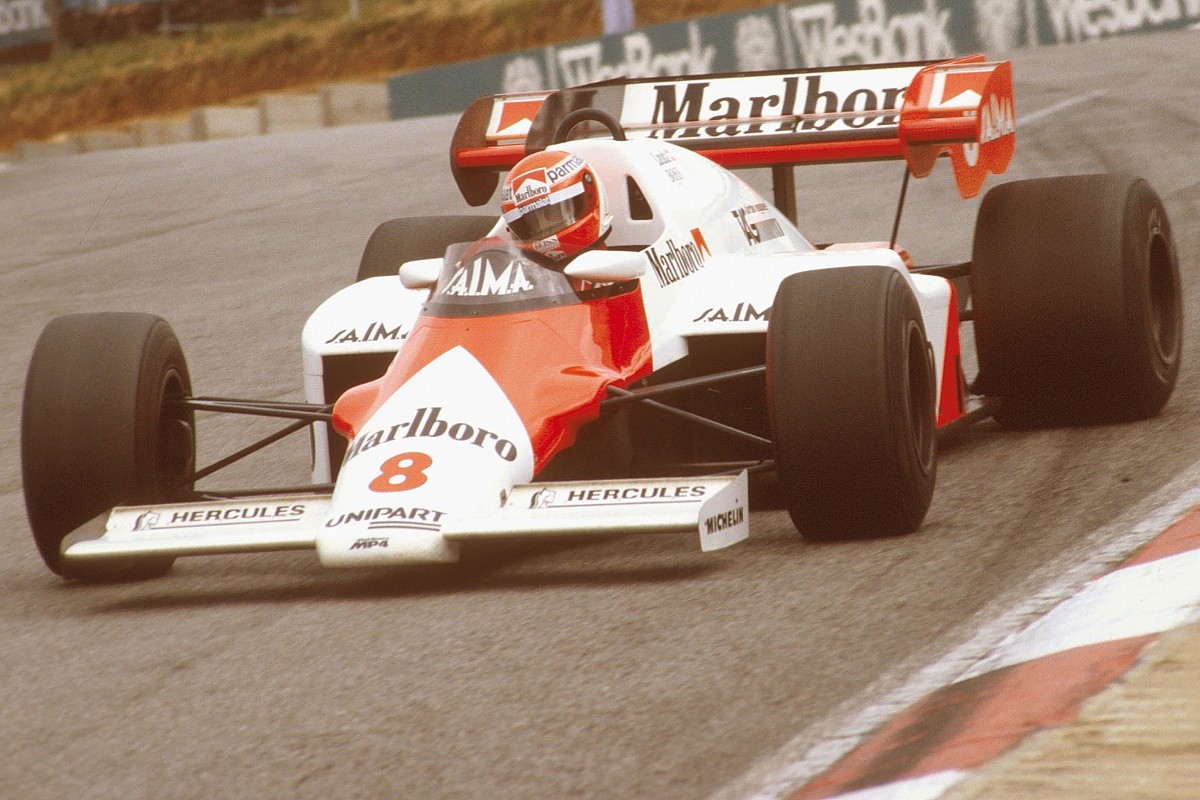 Do you think that back in the 1980s drivers like you, Prost and Senna were able to dictate to teams like McLaren more than the drivers are able to do today?
Karun Chandhok, TV pundit
No, we could not, certainly not with Ron Dennis, but on safety issues we had a lot more say than the drivers of today. We had more voice, but in the team we had to behave like every employee had to behave. We were not prima donnas in that way.
F1R: What about in terms of development of the car?
NL: We had much more influence because we all depended on my ass feeling and translating to the engineers. Today everything is data driven, our information was much more important otherwise we would not have developed the car.
A few years ago you were quoted as having implied that a monkey could drive a modern grand prix car. What is your opinion on what it takes to drive the new breed of F1 car?
Lance Stroll, Williams driver
I was misquoted in that way, in that I said in my time we had to change gear at Monte Carlo 1800 times and if I'd missed one the engine would have blown up and I would have lost the race. We had no power steering and we had to really work hard.
With what the drivers have to do now, it's much easier to drive the cars with the benefits they have, but to drive on the limit is always the same, but the work to make it happen is now less than before.
How do you feel the sport has changed now that Bernie has gone?
Paul di Resta, ex-Formula 1 driver
At the moment you don't feel much, because Liberty Media are trying to introduce their own ways. We have to wait and see if they understand the DNA of Formula 1 and make it grow and make it more interesting and better.
But we are in the middle now of a transitional period. We need to come together and make it happen so let's wait and see. New rules will come up in 2021, but we don't know yet [what they are], it's a learning phase at the moment for each of us and let's wait for the outcome.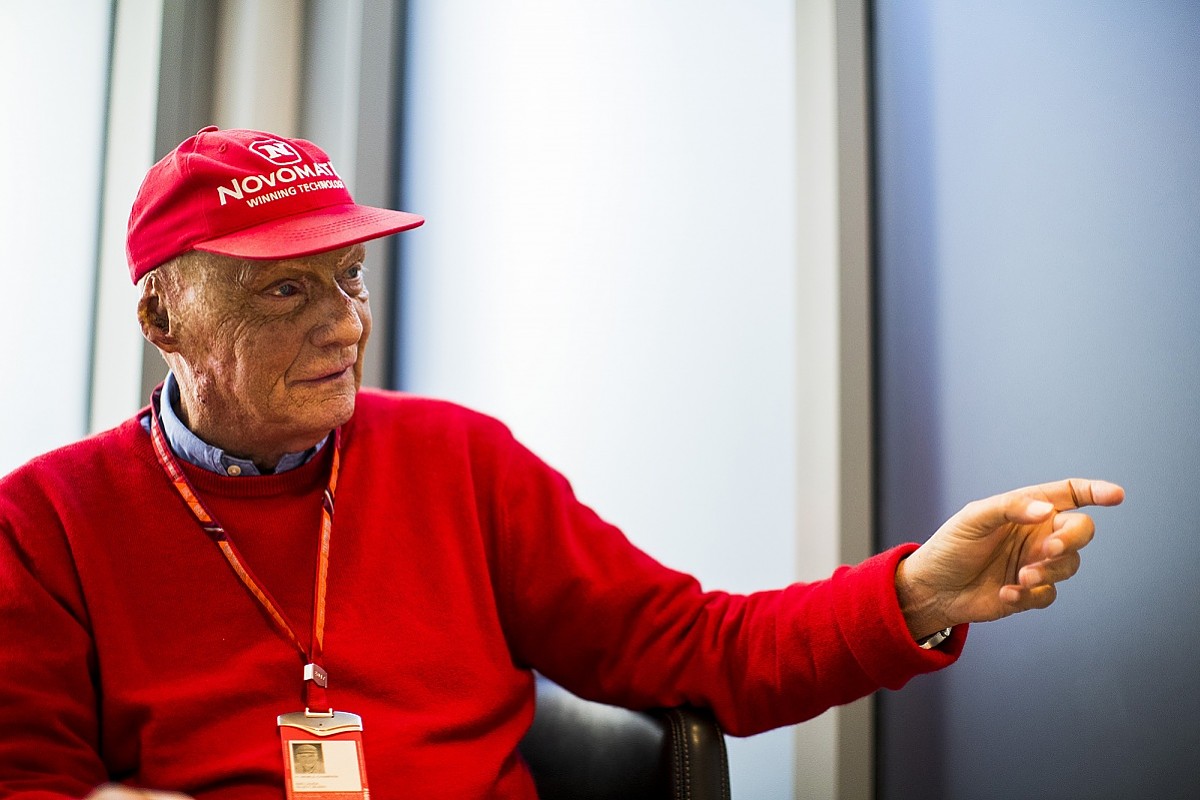 Why don't you make a comeback?
Bernie Ecclestone, former F1 supremo
[laughs] Why don't you make a comeback, Bernie?
What would your life have been like if you still had two ears?
Otmar Szafnauer, Force India chief operating officer
People would not recognise me!
Are you a good lover?
Martin Brundle, TV commentator
Don't ask me because I don't judge myself, you'll have to ask my wife, but she won't tell you either. [Laughs]