"A career in sports, and it's also true for racing drivers, starts when you are very young.
"You wake up every morning, with the north star staring at you. It helps you know where you are going. Every day you think to yourself you will try to become as good a racing driver as you can be. And that is what you do that day, and the next day, and the next day. And so on.
"So it is a little bit discombobulating when you spend your entire conscious life with that goal in mind, and then all of a sudden the north star moves. You have to replace it with a different one, and it's not easy."
Those are the words of Gil de Ferran, the 2003 Indianapolis 500 winner and two-time CART champion who is now McLaren's sporting director, speaking this week about how Fernando Alonso would have to cope with life after Formula 1.
Some drivers are burned out at the end of their grand prix careers - fed up and need a change. They can walk off into the sunset, happy to not see a racing car cockpit for some time, discovering a life they have never known.
Alonso is not one of those types. It took only until Monday morning to realise that, when, just 17 hours after he hopped out of an F1 car in Abu Dhabi for what many thought would be the last time in a while, he was back in the cockpit again.
After flying to Bahrain for the Jimmie Johnson NASCAR/F1 car swap, Alonso had not been scheduled to drive the 2013 McLaren MP4-28 that was there on the day.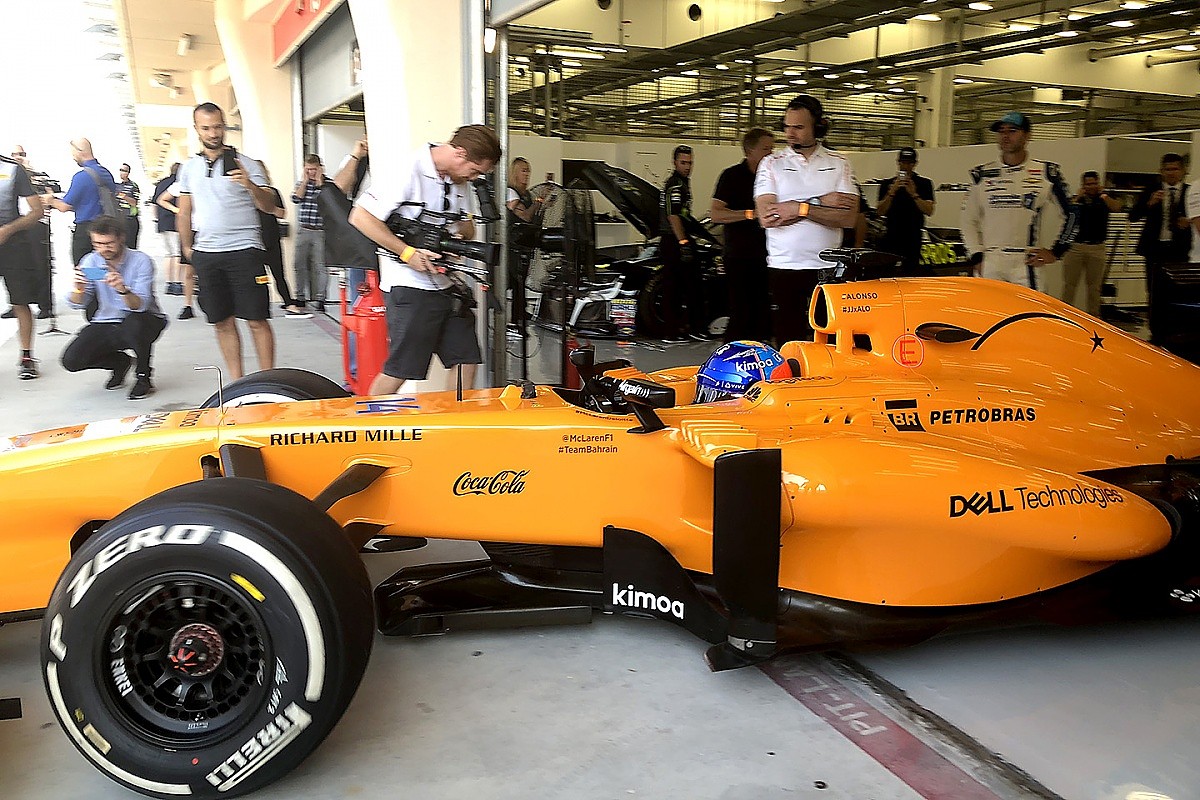 But Alonso could not help himself, and seeing a chance to get a few laps under his belt, he asked if it were possible to have a quick blast.
It wasn't on the schedule, but McLaren had a suspicion it could happen. As team CEO Zak Brown said: "We weren't planning on putting him in, but he requested it. So we had his race numbers and name stickers with us just in case, and some more tyres than we told him we had."
The grin that was etched on Alonso's face as he stepped out, following some fun with a V8-powered McLaren-Mercedes, said everything you needed to know about how much he remains in love with racing cars and motorsport.
"I don't think he will get bored until the summer, but I don't think it will take him long before he gets itchy to drive" Zak Brown
"I was supposed to only drive the other car, but it made sense if I was doing the installation lap just to make sure the car was feeling OK," he said. "So I found myself in the cockpit at 11am this morning after retiring yesterday."
It is precisely that love from driving top level cars that may well prove to be Alonso's biggest challenge in the future - finding something that satisfies his needs. For his entire life, success in F1 has been Alonso's north star.

It guided him to two world drivers' championships, and even in the moments when wins were not possible, he never changed direction in giving his all to reach that destination.
Now, a new star has emerged in his pursuit of the triple crown, and he is also very driven to win the World Endurance Championship title, but what is going to happen next summer when that journey is over?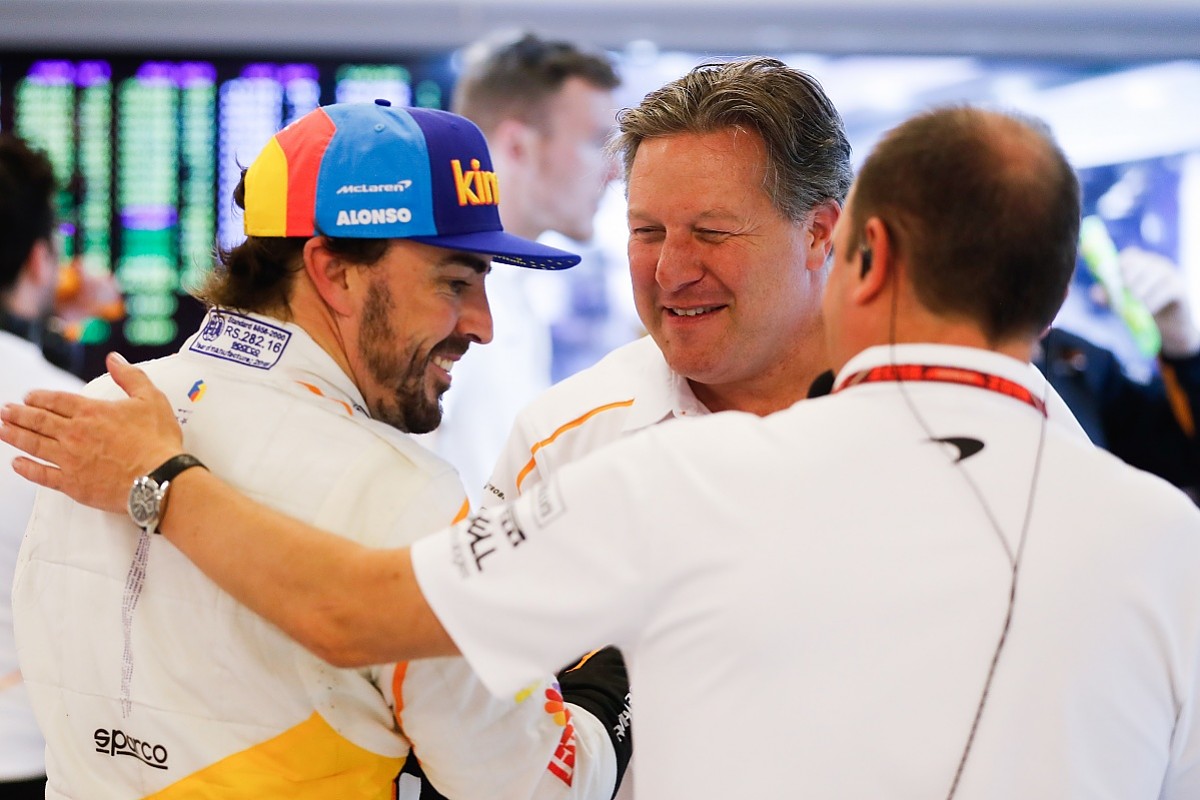 Brown, who has grown close to Alonso during the two years they have worked together, is under no illusions that the Spaniard is going to need something else to fill the void.
"I don't think he will cut cold turkey - definitely not," he says. "He will be busy with WEC, and Indy, which needs a lot of testing and preparation. I don't think he will get bored until the summer, but I don't think it will take him long before he gets itchy to drive something else."
For Alonso, the difficulty will be in finding something that gives him the fulfilment he has had from F1, sportscars and Indy. De Ferran had to go through the cold turkey phase when he called time on his racing career after the 2003 season, and he admits it is hard thing to endure.
"Until this day I miss driving," the Brazilian explains. "There are very few things you can do to replace it. The thrill of driving, pushing yourself to the limit, and finding more within you, it is an amazing pursuit of life, it is exciting. I enjoyed it tremendously."
So how does he think Alonso will cope with that when the current WEC/Indy projects are over? While Alonso enjoyed his day in the NASCAR Cup car on Monday, it was possible to detect a distinct impression that the heavy car and low grip did not excite him that much...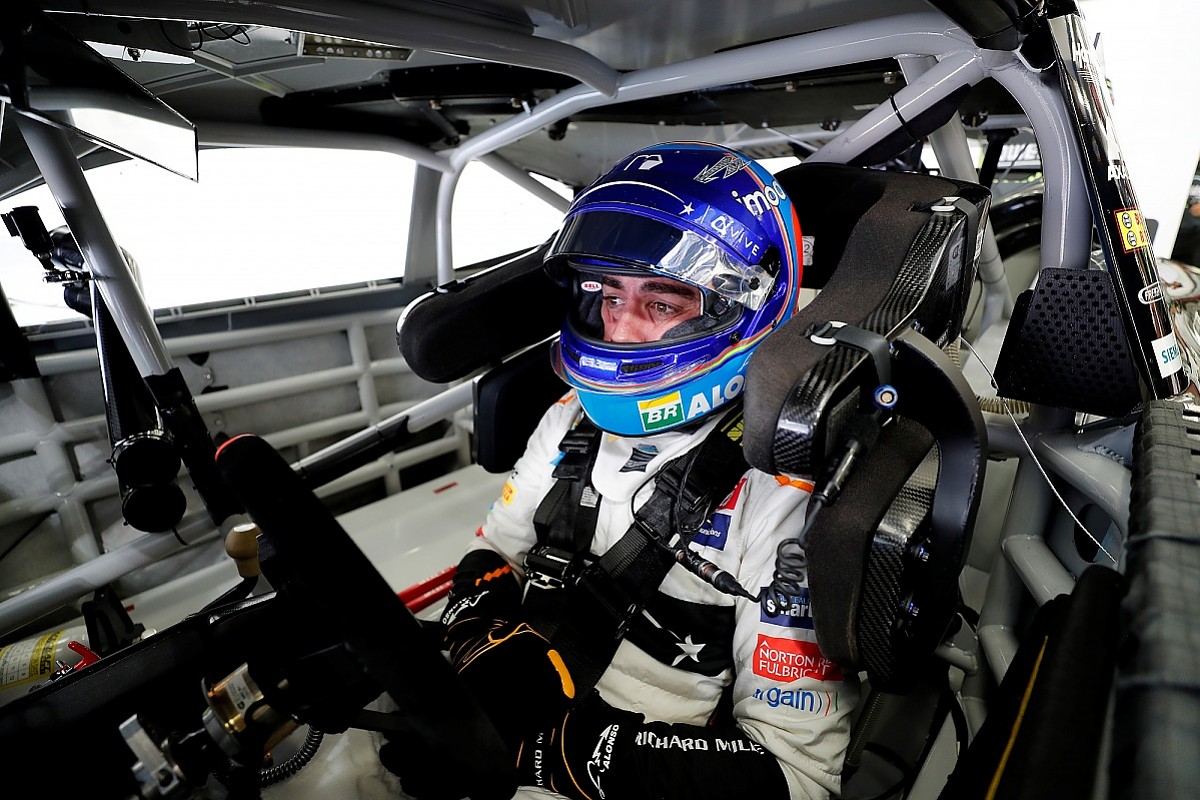 "Fernando is an intelligent guy," de Ferran adds. "Given the very apparent amount of passion that he has, it doesn't seem to me that he arrived at this decision lightly. I think he thought this through both from a rational and an emotional standpoint, so I think he is prepared to start writing a new chapter in his career and his life."
De Ferran likens Alonso to Mario Andretti - willing to throw himself at any racing car he can.
"The best parallel I can make is Mario," he says. "Give Mario Andretti half a chance to get in a car and even today it's still 'Yep!'
While there are countless chances for Alonso to go racing, the F1 north star is not going to disappear quickly
"It highlights what I suppose a lot of people don't see, because obviously when you are in the middle of the competition and all this, you have got to keep your game face on and you have got to be professional and have your emotions in check, and do your job. And not lose your cool.
"I guess a lot of people - fans and people that are outside of the sport and even sometimes the media - find it hard to see how much fire there is inside sometimes, how much passion there is within you."
Alonso hinted over the Abu Dhabi weekend that he can imagine a scenario where he is sat on his sofa next year and will be "desperately" missing F1. His long-time manager Flavio Briatore also suggested that Alonso was heading to a sabbatical rather than F1 retirement.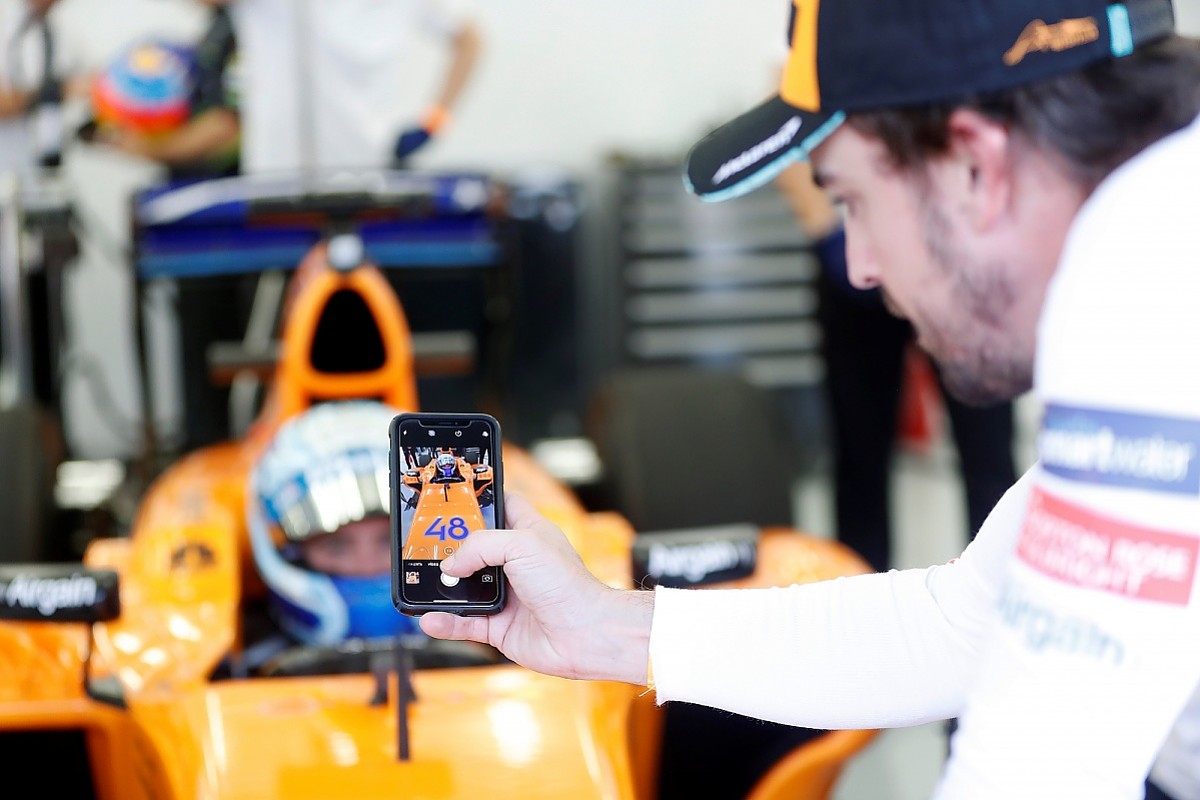 Brown has no doubt that come next February, when the 2019 F1 cars hit the track for the first time and McLaren will get the first idea of how its recovery is going that he will be fielding a few phone calls from Alonso.
"I think he is going to pay attention - he definitely will be watching," says Brown. "He follows my United Autosports team. If he is not in the car, he is watching, he is online, he follows it all. He knows what is going on in the world of racing."
But while there are countless chances for Alonso to go racing in sportscars, IndyCar, NASCAR, rallycross or Formula E, the F1 north star that has been there for a long time is not going to disappear quickly.
So what are the chances he will push for a seat back on the F1 grid in the future?
"Schumacher came back, Prost came back, Niki [Lauda] came back, Mika [Hakkinen] was very close to coming back," says Brown. "Fernando is young, he is at the top of his game and I definitely thinks he wants to continue racing. But time will tell if he misses F1 and wants to come back."
If there is a competitive car available to him, though, I think we already know the answer.