It's been a whirlwind few months for Red Bull junior Dan Ticktum. But that's not such a surprise for a driver who has had a rollercoaster career to this point and is regarded as one of motorsport's most exciting young talents.
He's been blocked from a potential debut Formula 1 test by superlicence rules; has cast doubts over the legitimacy of Formula 3 European Championship rival Mick Schumacher's performance; been scolded by his Red Bull bosses for engaging his mouth before his brain; he's tested a McLaren F1 car as his McLaren Autosport BRDC Award win prize; then won Macau in a manner of dominance not seen for years - on a weekend when he also picked up a fine for being late for an official photoshoot.
Now, Ticktum is set to make his Formula 2 debut in Abu Dhabi this weekend and he's preparing to undertake a Super Formula campaign next year, which should act as the springboard to an F1 race seat with Toro Rosso in 2020 - or possibly even sooner.
He's brilliantly fast on the track and self-assertive off it - especially in never being afraid to voice his opinion. He is one of those drivers, in the Max Verstappen mould, who's constantly surrounded by a hurricane. Drivers like him march to the beat of their own drum. Whether it's doing something sensational in a racing car, or causing controversy out of it, there's always something going on.
Ticktum has got his career back on track following the two-year ban (one of which was suspended) that he received for deliberately crashing into a rival behind the safety car during an MSA Formula race at Silverstone in 2015. His path to redemption has been so rapid that the incident is barely mentioned anymore.
All talk with and about Ticktum is focused on the future and that path to F1. So, he doesn't hold back when it comes to describing how he felt earlier this summer when he found his route blocked by a superlicence points system that meant Red Bull couldn't get the green light to test him during the young-driver running at the Hungaroring.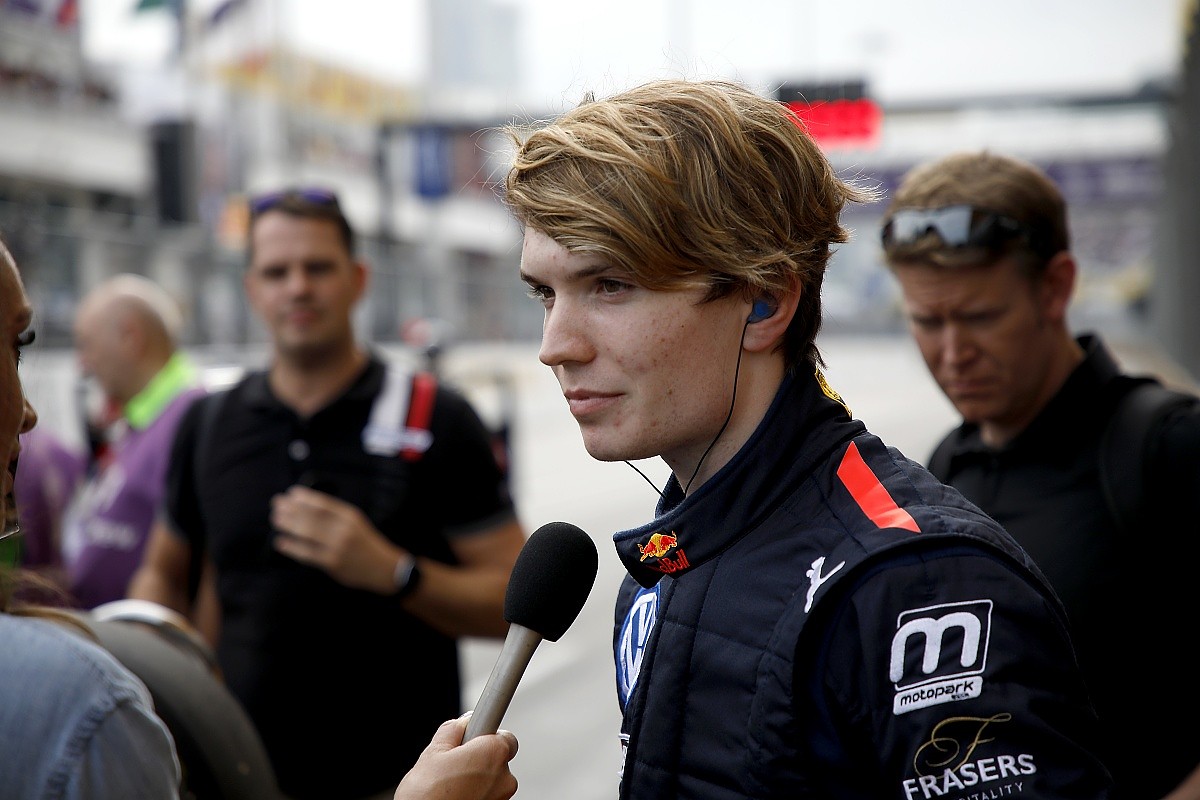 "Awful - it was agonising," he says. "That's the best way I can describe it. A driver who is quick enough and deservedly should have had a shot in F1 this year can't because of a rule that has to be in place and a system that has to be in place.
"I'm not denying I think it [the superlicence points system] is a good idea. It's just because it's maybe such a new system, that it's slightly flawed in that it would not let in a driver who Red Bull were asking for months to put in their car. They're not going to be putting an idiot into their car, are they?
"There needs to be some kind of special dispensation, but it is what it is. I've just had to work around the system. It's been difficult, but we are finally nearly there."
"In the heat of the moment, as a driver you presume things may be a little bit further than what is the reality" Dan Ticktum
Ticktum's European F3 runner-up spot, plus his two wins in the Macau GP in the past two years, means he now not only has enough points to take part in F1 testing and practice sessions, but he's only five shy of being able to hold an actual race licence - something he wants to get in place for 2019, just in case things change at Toro Rosso.
But beyond the pure mathematics of the licence situation, Ticktum is ending 2018 as a much improved and more mature driver than the one who started the campaign.
If his performance in Macau - where he was a step above everyone else, bossing the weekend in a manner rarely seen - is a sign of where he stands right now, it will not be long before that F1 opening comes.
His F3 boss, Motopark's Timo Rumpfkeil, is adamant that Ticktum is of the calibre to become an F1 world champion.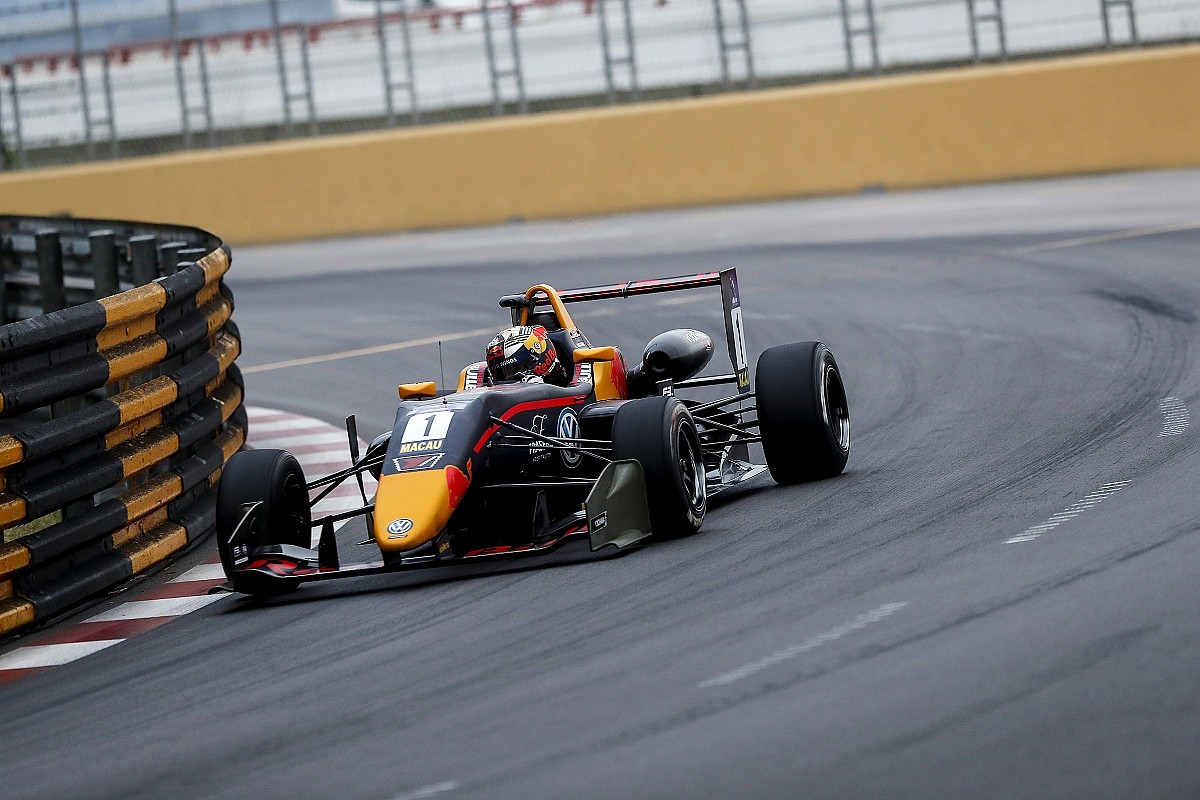 "He was special from the beginning," Rumpfkeil says. "We know he is a very good driver. He is absolute F1 championship material. He needs time to sharpen his skills, for sure. In Motopark we are always good to hold the strings and also give the leash when it is needed.
"It's always easy to say after 20 years of experience in single-seaters that he needs to be more chilled in some moments and more mature. But in the end, we made good steps on that. There's been a lot of pressure and a lot of attention on him, but he dealt with that very well. I think he's ready for the next step."
Beyond Ticktum's clear talent, one of his star attractions is his forceful personality. He's never been afraid to say things exactly as he sees them.
It was this approach that got him into trouble with Red Bull a few weeks ago. He vented on social media about how Schumacher's late surge to the F3 title was "interesting" and how important the German's surname had been. While he did not go quite as far as suggesting there was anything illegal going on, the comments prompted a storm.
Red Bull moved quickly to scold him. F1 team boss Christian Horner said: "He's a character; he sometimes engages mouth before brain."
When he reflects now on how he felt the championship swung in Schumacher's favour, Ticktum is more thoughtful about what really happened.
"Look, in the heat of the moment, as a driver you presume things may be a little bit further than what is the reality," he says. "I just think Mercedes turned it up a little bit, but it must have been within the rules.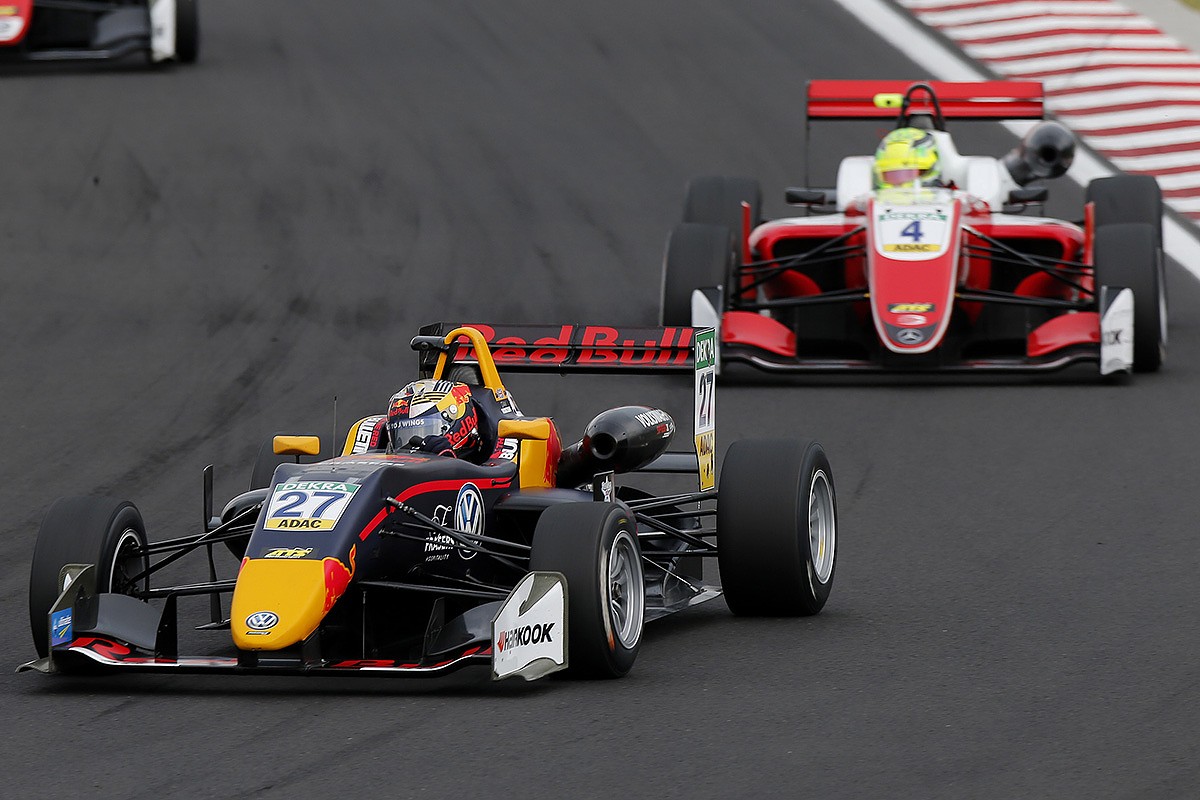 "Mick did a good job in the second half of the year - like I did in Macau. He did the job in many areas, but he definitely had the car to do so.
"We also didn't quite adapt to a tyre change that was made halfway through the year. There are three or four batch changes during the year and in particular the rear tyre changed a lot, and we didn't really notice this for about three races.
"The way we set our car up, which in the first half of the season was beating everyone else's car, I think it was better. There is a possibility that no one else knew about it [the tyre change], it just played into their hands more than it did ours - that's a very strong possibility.
"It's important that we have people like me and Max Verstappen who like to say what they want. I want to be one of those drivers - I don't want to hide away" Dan Ticktum
"[The final result was] a big shame, obviously, because the championship would have been fabulous. I did everything I could this year. Still, lessons to learn."
One of those lessons has been in perhaps not being as forthright with his opinions as he would like, and avoiding moments that catch the attention of his Red Bull bosses for the wrong reasons.
Rumpfkeil says things are much improved on that front. "I think it is nice and refreshing to have someone with an opinion," he smiles. "He is 100% like that, I would say. He has a strong character and he stands up for his word.
"That's good and that's also why I'm a fan of the Red Bull programme, because they like that as well, and they don't want to iron that out.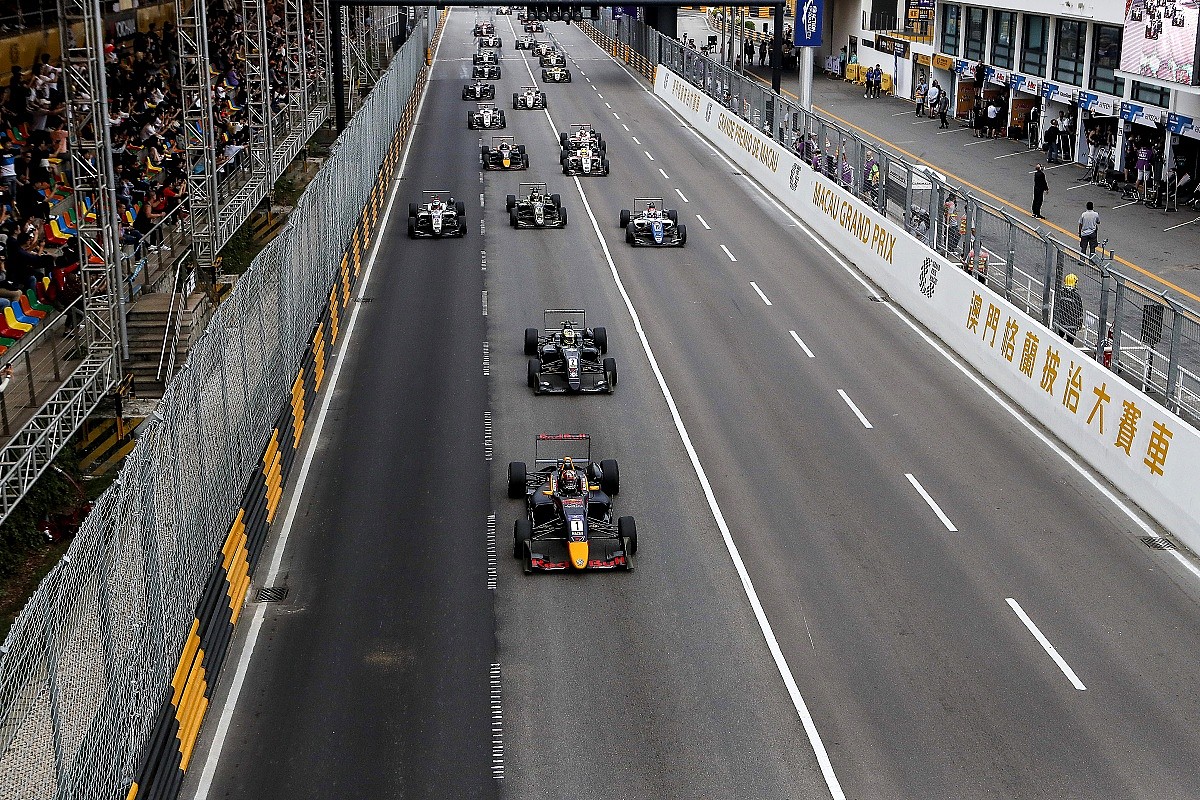 "He will still probably need to tame it a bit more on some days. On those days, his character is probably in his way. At the beginning of this year it was 90% of the case, and now we are under 10% of the cases. That is good.
"He needs to keep the balance on that, and he needs to understand that the further he gets up the road, the more attention he will have and that not everybody will be his friend. That's something he needs to balance well. He will be alright."
But Ticktum is clear that, while he's learning to tame himself, he's got zero intention of winding himself back totally and turning into a boring PR machine.
"Look at Verstappen - it's what the sport needs," he says. "I'm not doing it intentionally. I'm suppressing 100% of my thoughts most of the time, to be honest!
"In 2018, it's what a lot of people are having to do, which I find awful. The whole point of free speech is that you are allowed to say what you want, and because it offends one person I am not allowed to say it!
"I think it's important that we have people like me and Max - even if there are only one or two drivers - who like to say what they want. I want to be one of those drivers, because I don't want to hide away."
If he stays true to his word and drives as well as he is right now, F1 is going to have fun times with Ticktum. Let's just hope those who run the championship can embrace it.