"To do something well is so worthwhile that to die trying to do it better cannot be foolhardy. It would be a waste of life to do nothing with one's ability; life is measured in terms of achievement, not in years alone."
These words are Bruce McLaren's, relayed eloquently through his trusted friend and secretary Eoin Young. The context was a philosophical reflection following the death of a McLaren racer, Timmy Mayer, whose Cooper hit a tree at the fearsome Longford road course in Tasmania.
Bruce McLaren Motor Racing Ltd were in their infancy; Longford marked the final round of the first Tasman series of early 1964, with Bruce emerging as champion in the nascent team's maiden campaign.
But in the awful circumstances, there was little to celebrate. This was motor racing in the 1960s, and this was how McLaren started.
In the context of all that was to follow, particularly in the traumatic aftermath of his own violent demise six years later, McLaren's words would come to carry a deeper meaning - not only for his distraught team, who would pick themselves up and simply carry on, but for every racing driver since who has assessed the mortal risks of this sport, and chosen to do it anyway.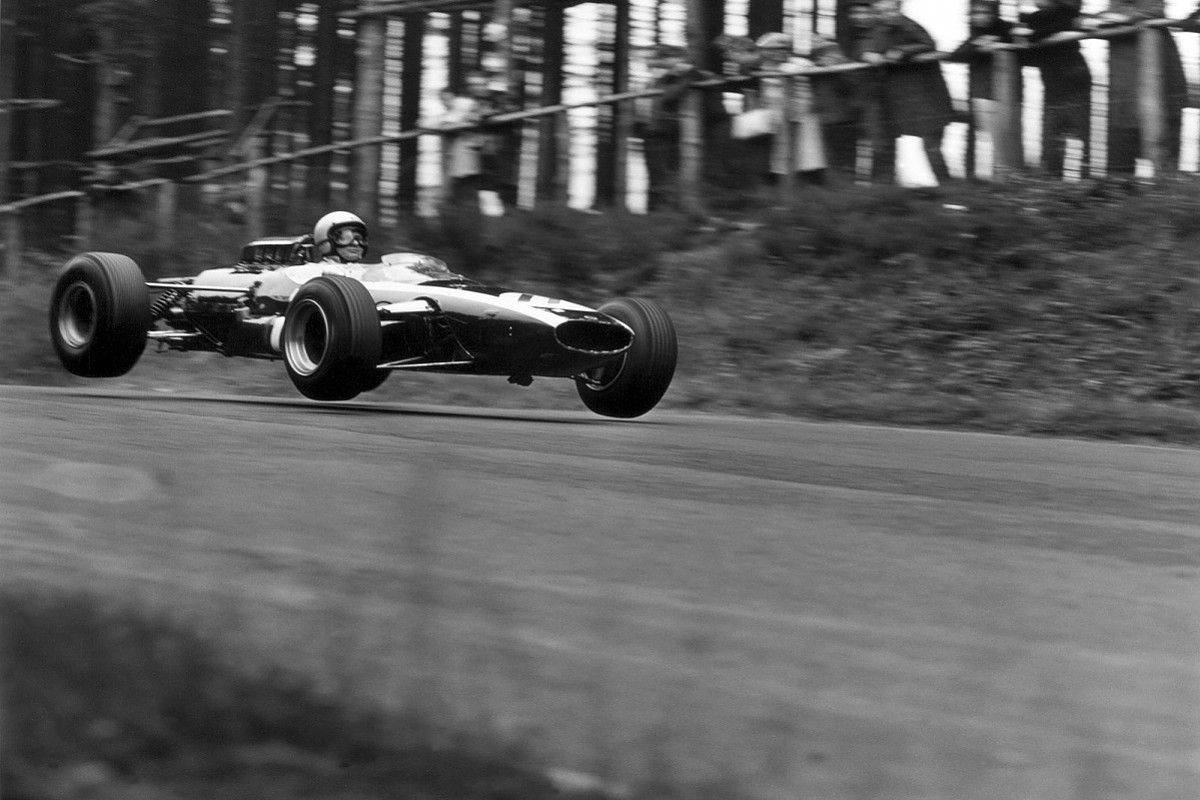 Bruce McLaren spoke for them all, without intending to: that wasn't his style. Those crafted words that would become his epitaph were a measure of the man and, as a consequence, the tight-knit team he founded.
McLaren, as we know them today, are built in his bright image and everything he stood for: honesty, integrity, loyalty, ambition, excellence.
Those values have been stretched and contorted at times over the past decades - and then some. But through the glories and controversies the line has always gone directly back to the founder. Lord knows what he would have made of it all.
The grit in the oyster was the debilitating childhood illness, according to those who watched him grow from solid roots in Remuera, Auckland.
At the age of nine Bruce was knocked off his feet by Perthe's Disease, a condition that limited blood circulation to his developing femur bone. That explained the pain in his hips. He'd spend more than two years lying on a frame with weights hanging from his legs or sitting in a wheelchair, confined to a children's home for so-called 'cripples'.
How this bright, likable boy responded is remarkable.
He read, he studied, he used his wheels to race when no one was watching... and it changed him. Of course it did. But rather than bitterness and anger, the experience instilled empathy and compassion, traits that would remain throughout his short adult life.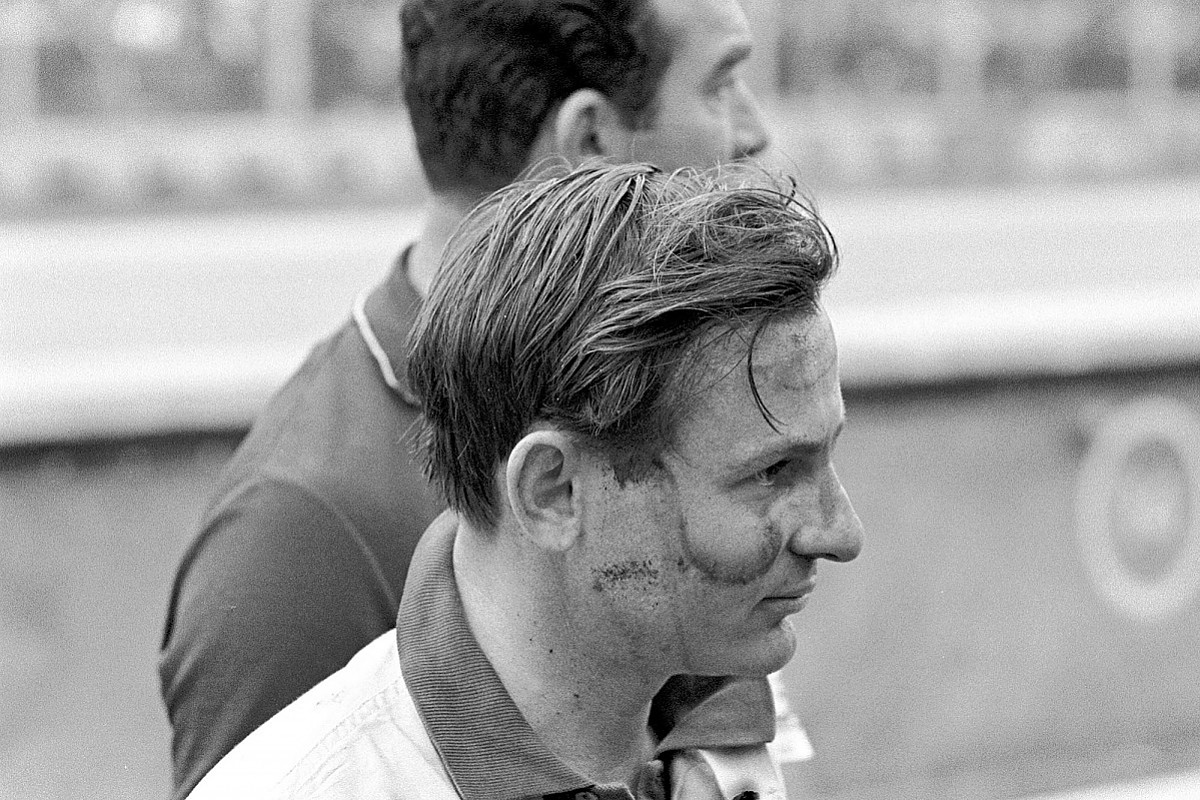 Upon recovery McLaren had to learn to walk again, but with one leg now shorter his gait would feature a pronounced limp. By 12, he'd been through so much. And yet, ten years later, aged 22, Bruce would be the youngest ever F1 world championship grand prix winner.
His victory, in a Cooper T51 at the 1959 US GP at Sebring, was a landmark. But he'd come so far and had so much more to give.
By 1963, Bruce was team leader at Cooper in the aftermath of double world champion and friend Jack Brabham's decision to leave and begin his own racing empire.
Not for the first time, Bruce took a leaf from his old mentor's book. Bruce McLaren Motor Racing Ltd was born partly of frustration. While Lotus and BRM were in the ascendant, Cooper's form was sliding, and instinct told McLaren, an inquisitive engineer at heart, that it was time for him to become master of his own destiny.
When Charlie Cooper baulked at McLaren's plans for the new Tasman series 'Down Under' in the first months of 1964, Bruce drove his own path home, with a pair of self-modified Coopers. Mayer's subsequent death, while horrifying, would not derail him.
After all, that 'waste of life' philosophy had percolated into his soul, perhaps from those long days of illness as a boy. There was a reason to carry on.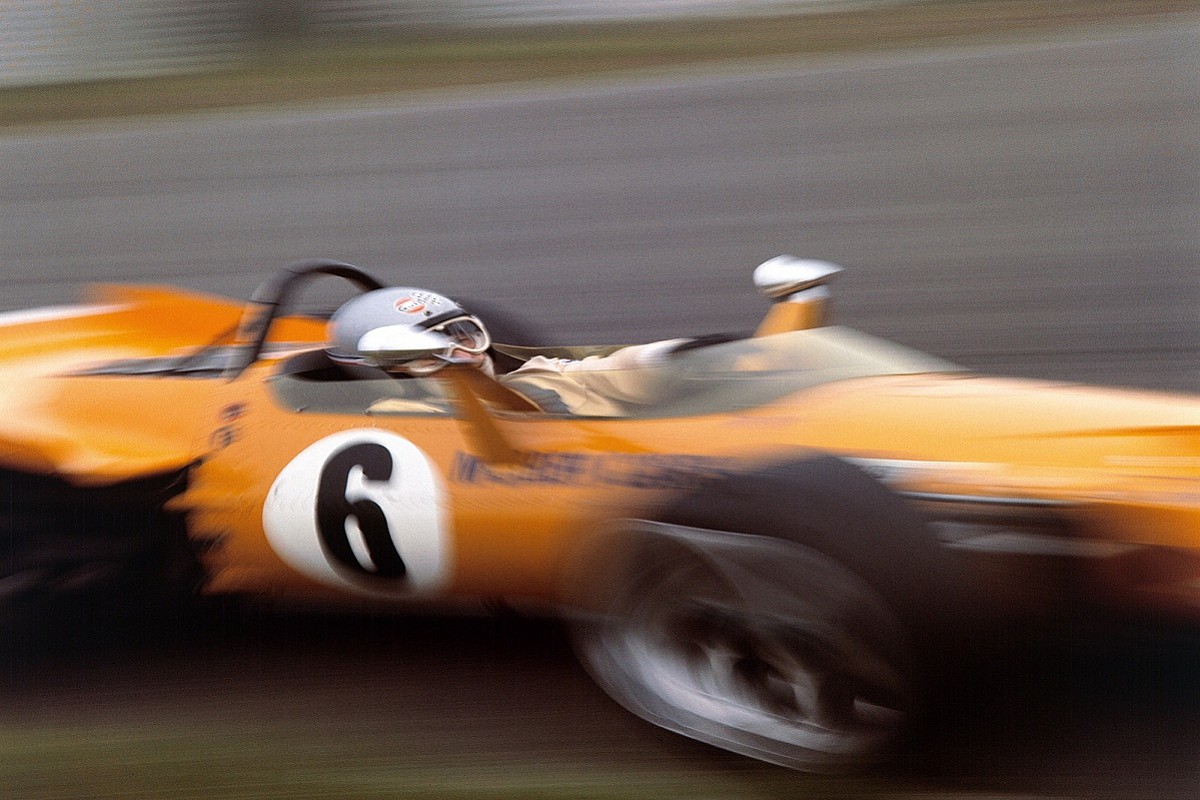 Before F1, Can-Am was the true foundation of McLaren. The Canadian-American Challenge Cup for 'big banger' open sportscars would prove a happy hunting ground for the team through the 1960s.
It was in this arena that the first 'McLaren' competed, even if it wasn't technically eponymous. Bruce's Cooper Oldsmobile was significant in more ways than one.
Bought from Roger Penske, who had raced it successfully with a Ford engine as the Zerex Special, McLaren's 1964 campaign with the sportscar based on a modified T53 single-seater was central to his team's future.
Without it, sharp-minded lawyer Teddy Mayer probably wouldn't have been convinced to leave the US for cold, grey England to help build a company from scratch to go motor racing - the sport that had just claimed the life of his younger brother Timmy.
That he followed Bruce across the Atlantic says everything about McLaren's quiet power. This was a man easy to like, to trust. Here was a man to believe in.
As momentum grew with the early Can-Am cars, Bruce considered his team's expansion into F1. By 1965, he was juggling roles: he was still driving for Cooper, but needed help to design and build his first F1 car.
His solution again offers insight into his character. He could have hired a trusted old hand, but instead chose a promising 24-year-old aeronautical engineer and motor-racing fanatic - with no previous experience.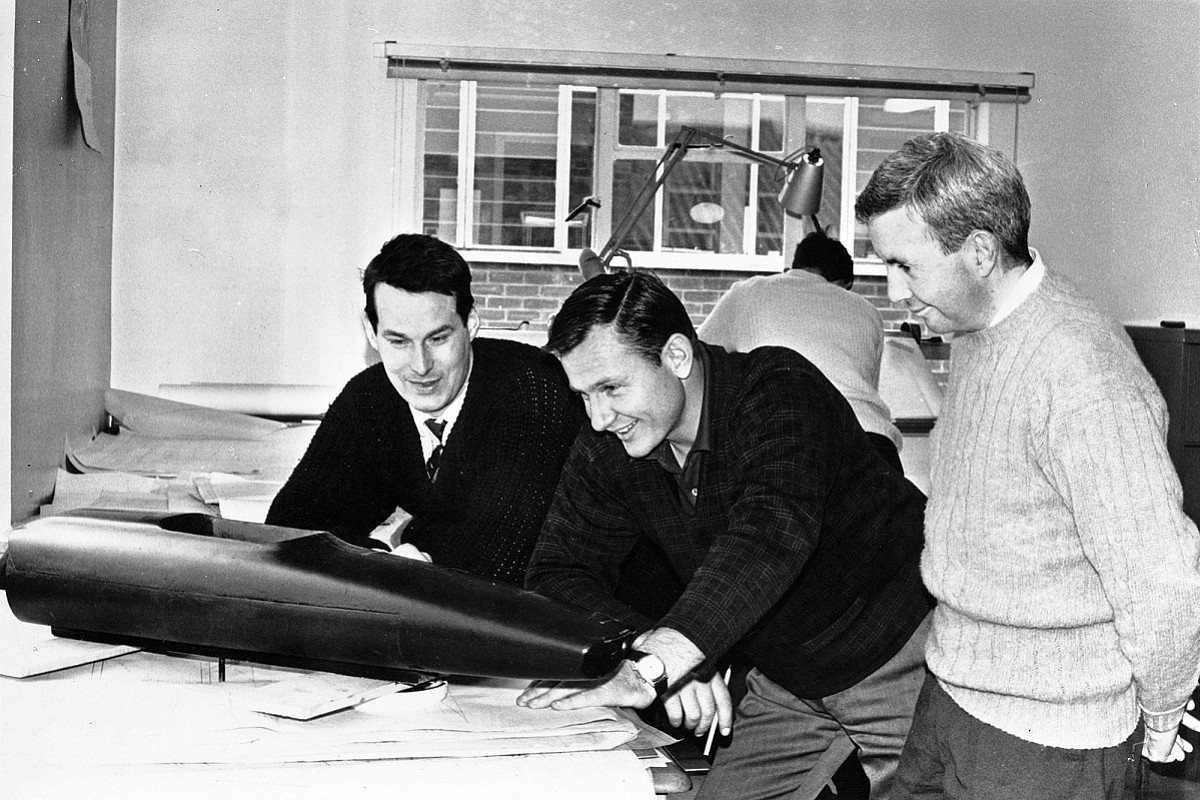 Robin Herd was a brilliant Oxford graduate who had been at school with F2 racer Alan Rees. It was Rees who mentioned his name to Kiwi McLaren mechanic (and future F1 racer himself) Howden Ganley.
Herd met McLaren and Mayer, and suddenly found himself pitching up for work at the team's basic HQ in Feltham. Bruce was about to head out for the Tasman series again and Herd's brief was to design and build an F1 car while he was gone. This was trust.
Herd's employment at McLaren was short-lived. He'd leave for an ambitious four-wheel drive F1 project at Cosworth that never graced a grid, before founding the March team with Rees, Graham Coaker and a suave fellow Oxford graduate named Max Mosley.
But in subsequent years, Herd would openly admit he never worked with a tighter, more professional and talented bunch than the small band of brothers at McLaren.
Inspired by Bruce, Herd was innovative from the start. His M2A, McLaren's first F1 car, was made from Mallite, an aluminium/balsa wood sandwich material drawn from his aerospace experience.
McLaren had to be careful here: he was still a works Cooper driver, after all, and played down his F1 intentions. He said the M2A's purpose was to test tyres for Firestone, who were returning with new ambition to grand prix racing. That was no lie, but the full truth was far more interesting.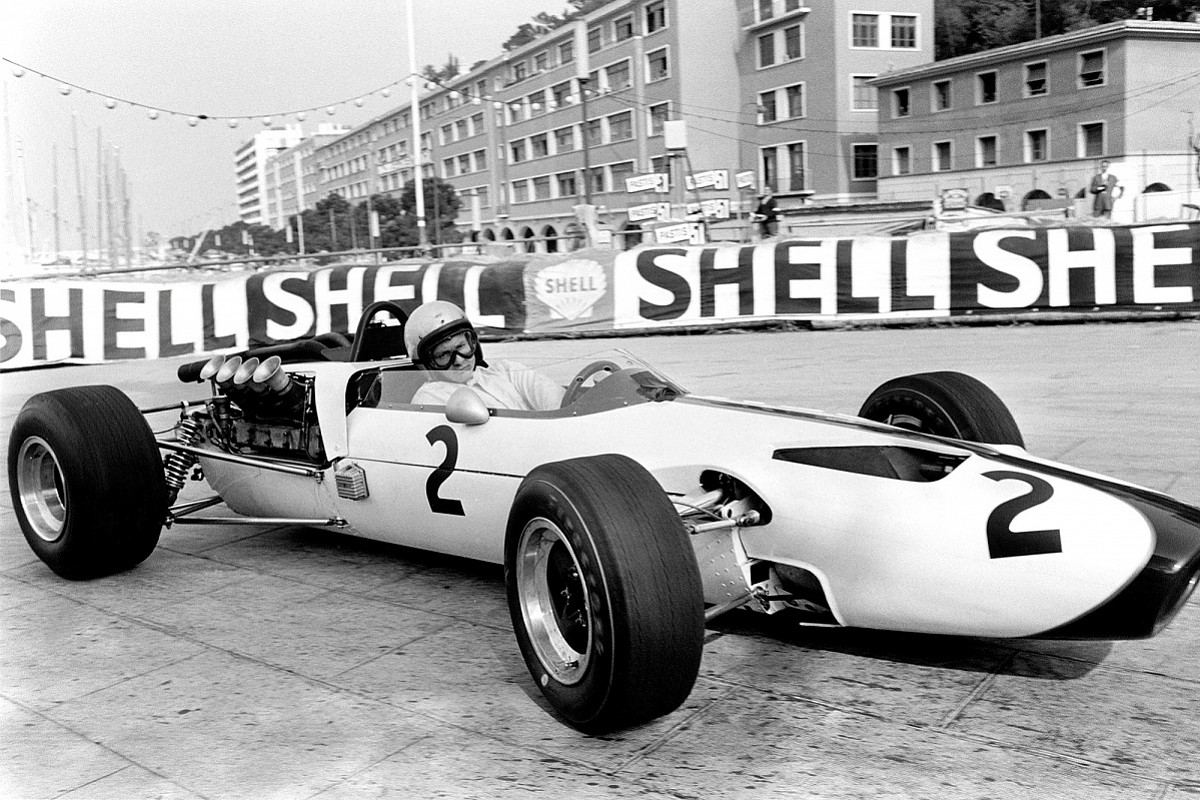 At Zandvoort, there were experiments with aerofoils long before Brabham, Ferrari and Lotus tried them. Fitted with a crude wing, the M2A flew... but in the best sense, by sticking to the ground.
The designer claimed the car was immediately three seconds quicker. Keen to throw watching journalists off the scent, the team made a show of breaking up the wing and throwing it in the bin. This was something they would return to.
Having finally quit Cooper at the end of 1965, Bruce came clean about his intentions by entering his own F1 car for the following season.
Herd persevered with Mallite construction for the M2B, but a modified Ford Indy engine proved inadequate for the task, as F1 prepared to usher in a 'return to power' for '66 with a new 3-litre formula that would double engine capacity.
Heading out under your own name was all the rage in the mid-60s. As McLaren took their first steps, Bruce's friend Dan Gurney launched his Anglo-American Racers and their beautiful Eagle-Weslake, while wily old Jack Brabham found a new lease of life with Repco power to claim a deserved third world title.
In 1967, Gurney's Eagle would soar to victory at Spa, while Brabham's Kiwi team-mate Denny Hulme would add to the points he needed for his own crown. Stateside, 'The Bruce and Denny Show' cleaned up in Can-Am, though McLaren's F1 ambitions continued to stutter with the BRM V12-powered M5A. The Ford Indy engine of '66 had been part of a plot to entice Ford into F1; Bruce had even won Le Mans for them, partnering fellow Kiwi Chris Amon in a GT40.
So it must have been galling when Ford's Walter Hayes sourced funding for an F1 entry for 1967 - in partnership with Cosworth and Lotus. The motor funded by Ford's bounty, the DFV V8, moved the game on when Jim Clark won on the debut of the Ford-Cosworth-powered Lotus 49 at Zandvoort. Only early niggles thwarted his title hopes.
The engine was exclusively Colin Chapman's for that first year, but Ford had potential domination in sight. There were deals to be done, and finally in 1968 McLaren had on his hands a potent F1 engine.
Herd's M7A, svelte of line and resplendent in vivid papaya for the first time (Mayer wanted their cars to stand out), would power McLaren into the premier league.
The Race of Champions at Brands Hatch in March marked McLaren's first F1 win in a car bearing his own name, while Hulme - who had left Brabham despite his title, hoping to recreate the Can-Am 'Bruce and Denny Show' in Europe - claimed Silverstone's International Trophy the next month, with Bruce completing a team one-two.
These were dark days, however. Between the races, motor racing had been shaken to its core by the loss of Clark, killed in a Formula 2 race at Hockenheim.
At Spa, one year on from Gurney's breakthrough, McLaren echoed his friend's success with his own victory - his first in the world championship since Monaco 1962 and his team's first world championship F1 win.
Sure, it had been a race of attrition typical of the era, but a points-counting victory was a clear signal. This was also the race where experiments with aerofoils moved from the test tracks to a race weekend - but not on a McLaren. Herd must have been kicking himself.
It was Hulme, not McLaren, who built momentum thereafter, winning at Monza and inheriting from unlucky Amon's Ferrari at Mont-Tremblant, pitching himself into a joint points lead with Graham Hill, who was stoically lifting a deflated Team Lotus still in shock at Clark's absence.
A DNF for Hulme at Watkins Glen dented those title hopes, but he headed to the Mexico City finale still in with a chance, six points down on Hill and three on Matra's Jackie Stewart. Hill would power to his second title as Stewart suffered a fuel-feed problem and Denny retired early with rear suspension failure. Still, McLaren finished second to Lotus in the constructors' standings, ahead of Matra.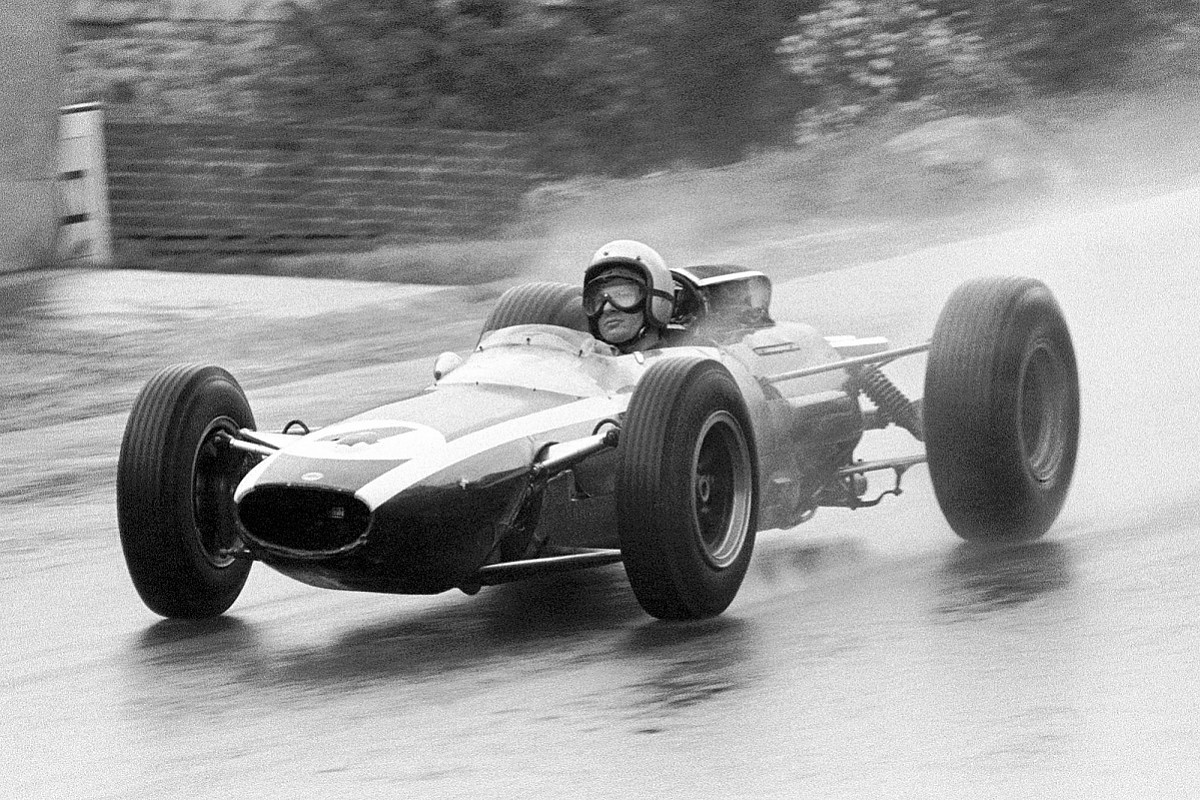 The momentum stalled a little the following year, even though Bruce ended it a respectable third in the drivers' standings, as Stewart's DFV-powered Matra and new Lotus convert Jochen Rindt starred.
But as the decade closed, McLaren could have allowed himself a moment to reflect on his team's life measured in (significant) achievement. But he was probably too busy. There was the next big thing to plan.
His attractive M6GT road car offered a view into Bruce's limitless ambition. But such optimism was wiped out on 2 June 1970 - the day McLaren set out for one more test run at Goodwood in his new Can-Am M8D, and didn't return.
The rear bodywork had lifted on the Lavant Straight and the car smashed into a marshals' post. The team that would go on to be one of the most successful in F1 history, second only to Ferrari, could have died with him that day.
But that wasn't the McLaren way. His band of brothers, hewn in his image, were too fiercely loyal to the man they would have followed into the Sahara had he told them to.
At the dawn of a new decade, our visual image is of Bruce frozen in time: a still-youthful 32-year old, with a glint in his eye. And his spirit would live on, blazing through the 1970s and beyond through his increasingly vibrant team. This had been no waste of life.
NEXT MONTH:

The phoenix rises, 1970-1980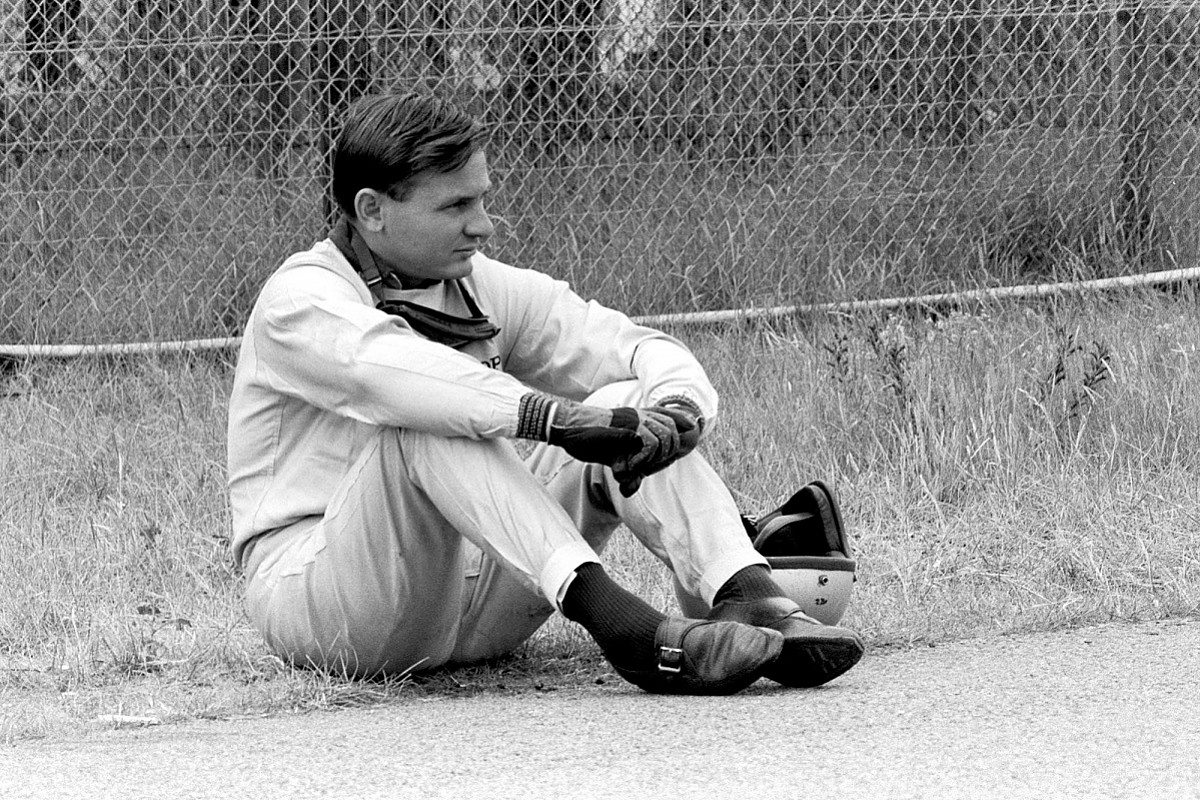 ---
This article first appeared in GP Racing magazine.
Subscribe to GP Racing today