This article first appeared in F1 Racing magazine
- the world's best-selling F1 magazine
.
Subscribe to F1 Racing today
There was a frisson of excitement when Stoffel Vandoorne first arrived at McLaren in 2013. A star of the team's young driver programme, insiders lavished praise on his simulator pace. They cited his engineering prowess, his methodical approach and his success on track: a champion in the Formula 4 and Formula Renault Eurocups, then in GP2. McLaren couldn't wait to get him in the car.
Rewind to the end of 2006 and the same positivity surrounded Lewis Hamilton. He'd also achieved major honours in all the junior categories and had impressed in GP2 with his daring double-passing moves and fearless wet-weather wins. It had been a no-brainer for McLaren to sign him up for 2007.
The remarkable story of that year is well documented, and a rookie Lewis finished the season level on points with his double world champion team-mate Fernando Alonso, just one point behind that year's champion Kimi Raikkonen.
By way of contrast, these past two seasons have been altogether less stellar for 'Stoff', partnered against the hardest F1 nut of all: Fernando Alonso. Over 2017, qualifying was 15-3 in Alonso's favour. So far this year, it's 20-0.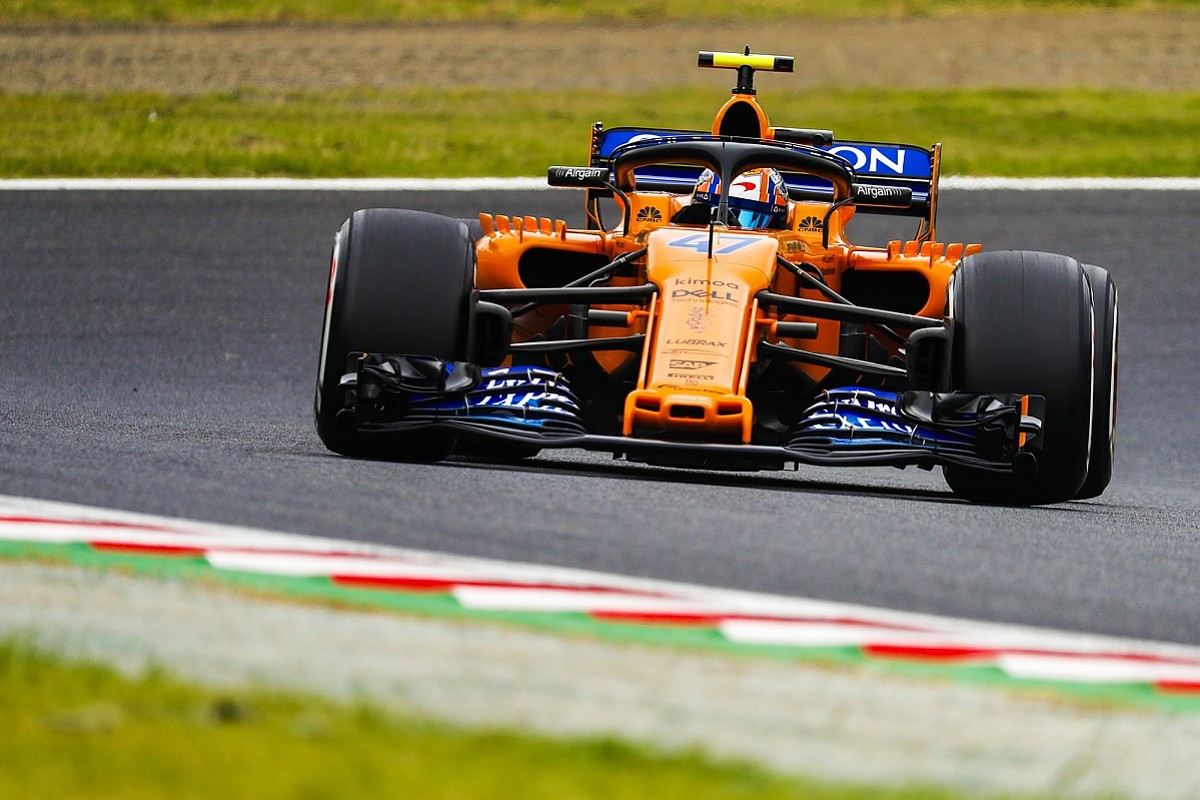 So it was no surprise, given these damning stats, that Vandoorne was dropped from the team. On the Tuesday after Monza, McLaren revealed that 18-year-old Lando Norris will drive alongside Carlos Sainz Jr in an all-new pairing for 2019. And once again a sense of anticipation surrounds the arrival of a young and exciting driver to the glass-and-steel corridors of McLaren's Woking HQ. Norris, indeed, has been likened to Hamilton. But is the hype justified?
"I think when you bring in a young driver, there is always an element of risk," says McLaren Racing CEO Zak Brown. "Some drivers who haven't been dominant in junior formulae come along and have brilliant careers. Then there are those like Jan Magnussen, who was absolutely outstanding in F3 and broke Ayrton Senna's records, who didn't go on to have the F1 career he should have had.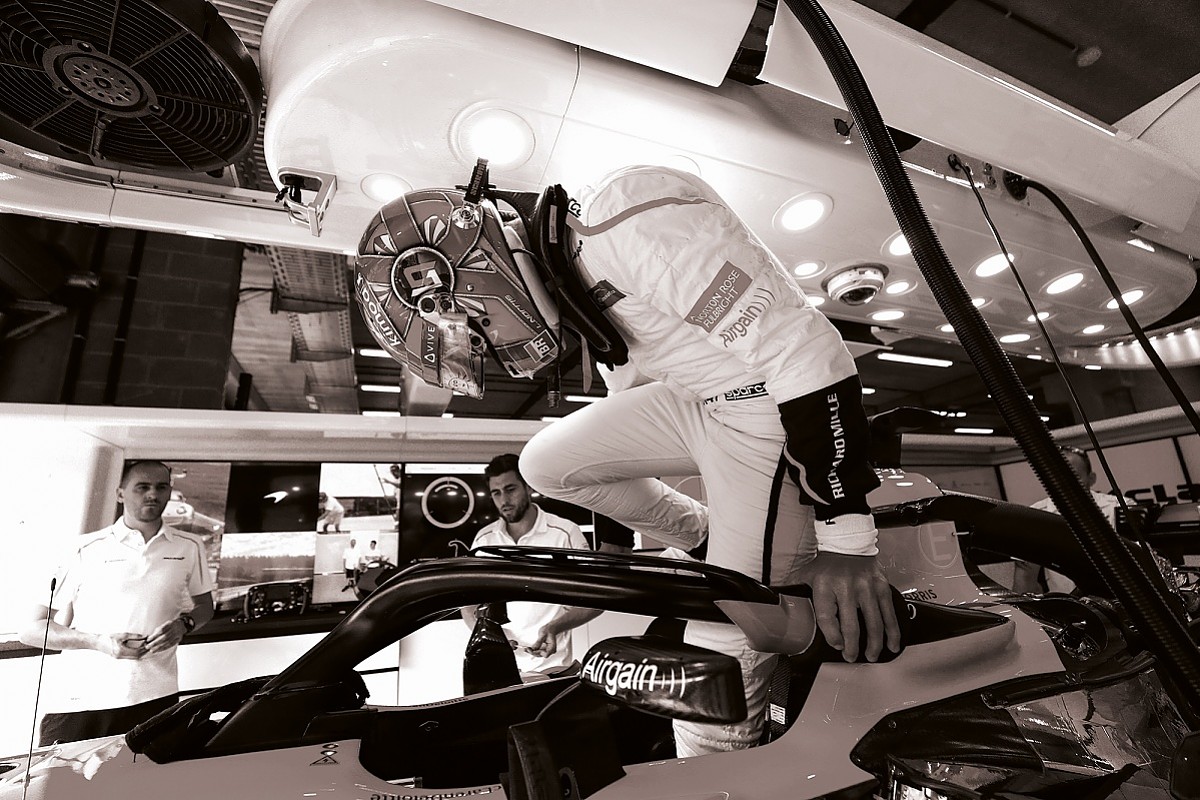 "Lando is going to need space. For example, he's not driven the Melbourne track before, but that's one of the things [new sporting director] Gil de Ferran has been brought in to get involved with: the human performance of the team and drivers. Historically with our environment, we have not been great with young drivers, so with Gil we can learn from some of the mistakes we have made in the past."
A look at Norris's CV makes for impressive reading. Aged 14, the teenager from Somerset beat Hamilton's record to become the youngest-ever karting world champion, following that up with MSA Formula (now British F4) FRenault NEC and Eurocup and European Formula 3 titles at the first attempts. Then, on his Formula 2 debut in Bahrain this year, he won from pole. Until failing to score in the penultimate round in Russia, Norris was still in contention to win that championship.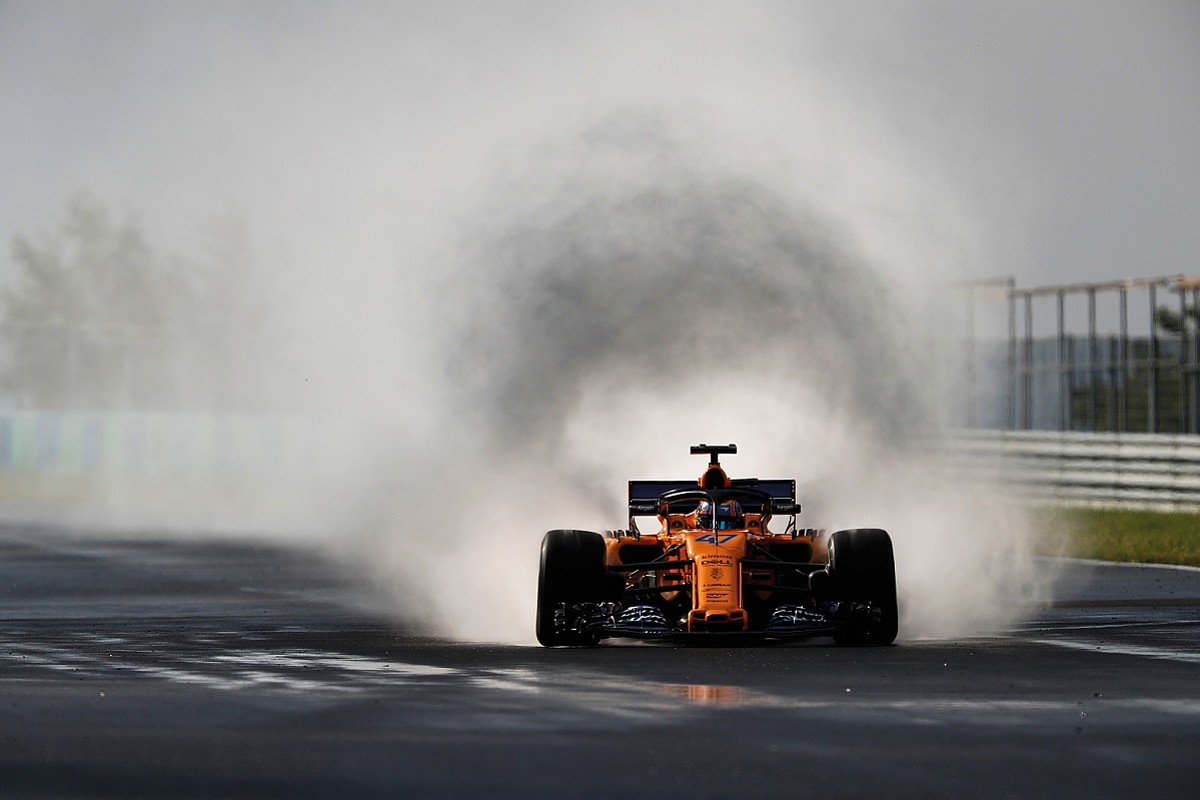 Norris further impressed when he raced alongside Alonso for Brown's United Autosports team at the Daytona 24 Hours in January. And in his FP1 outings and tests for McLaren, he's convinced the team that despite his tender years, he has the right temperament to cope with F1.
"We've been watching Lando for a few years now and, as we've seen, he's effectively won everything in the junior formulae," Brown explains. "We gave him practice runs in Spa and Monza, which were less about speed - because we were already confident of that - and more about how he would react to being in that environment. He did extremely well. He approached it as he would have done an F3 race, which proves that he has a really good temperament and won't be rattled easily.
"He also shows outstanding racecraft. There was a race in Monaco this year where he started towards the back [18th] and came through the field [to finish sixth]. He's quick in the wet; he was a match for Alonso in the Daytona 24 Hours, and the fact that he has raced a sportscar shows he has adaptability. He's clearly a very naturally talented driver."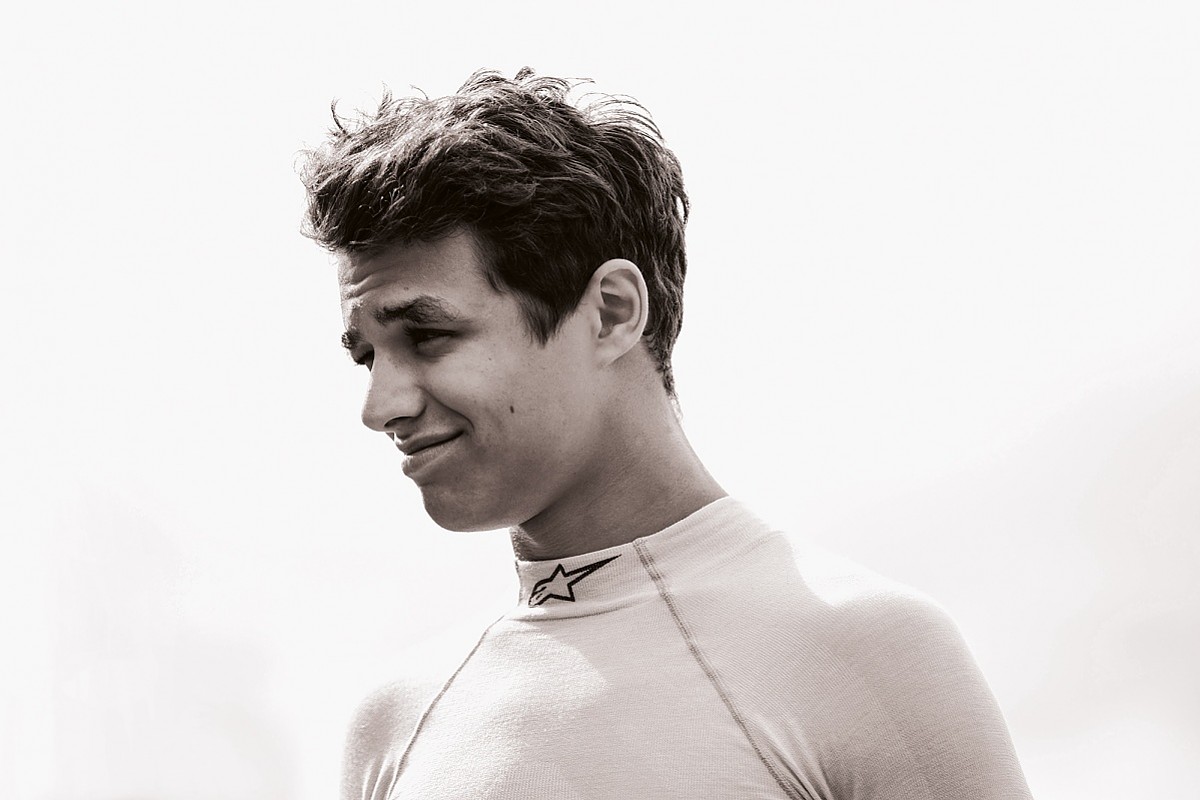 Norris's performances have attracted interest from other F1 teams, so McLaren was keen to get him signed up before he could be poached by the likes of Toro Rosso.
Since his stellar F2 debut Norris has struggled with outright pace in that category, but is honest enough to admit his failings and identify where he needs to improve.
"F2 qualifying is my biggest weakness and through no obvious reason," he notes. "In my career so far, qualifying has been my forte. In F4 I never qualified outside the top two, I had loads of poles in F3 and Formula Renault and it's always been my strongest point. But this year it has changed and I've never been able to find that last 0.2 or 0.3s.
"I think a bit of it is the driving style in an F2 car, which doesn't suit me as much as F3 or Formula Renault, since you have to drive in a different way, particularly with the tyres. I have to adjust slightly and that has let me down in terms of qualifying pace, which makes my race harder than it should be.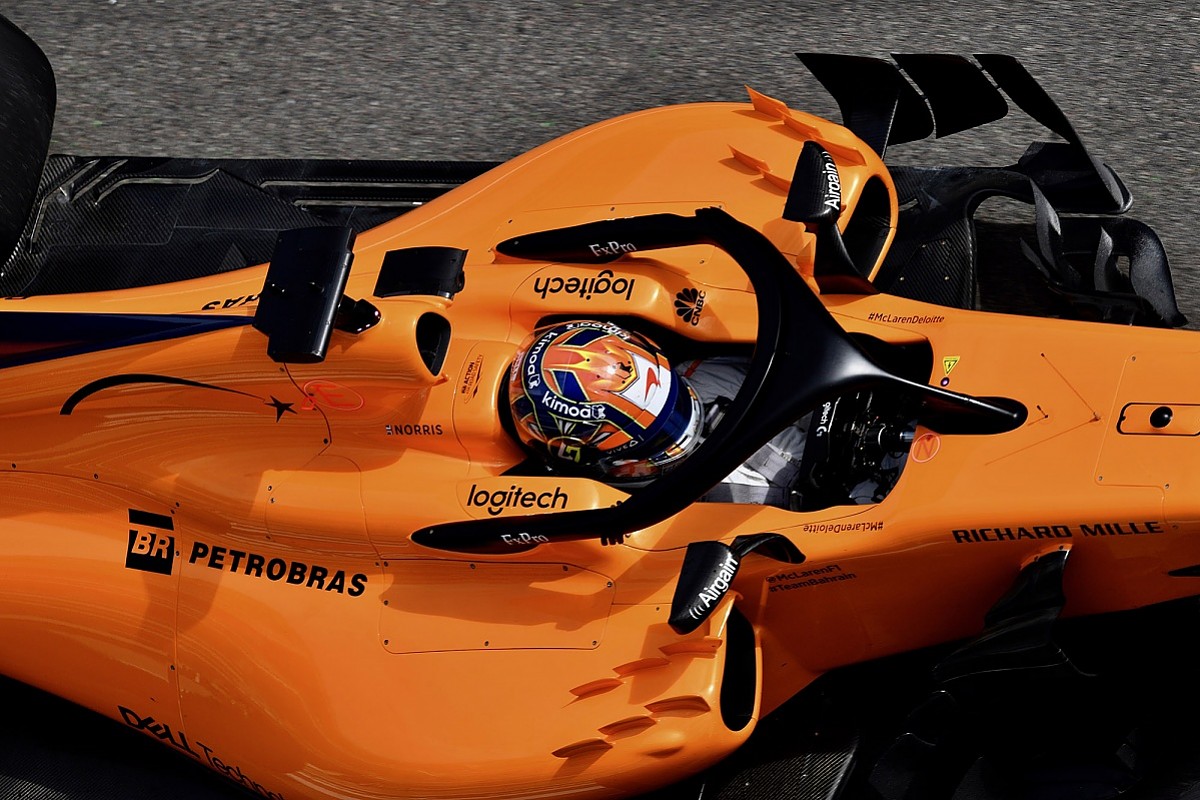 "Perhaps it's good I haven't been able to win easily... it's made me look and work harder!" he says with a chuckle. "I've been going to the factory before and after races, working through data, looking at what's good and bad and what I need to work on. I've been trying to improve myself by focusing on the smaller things.
"When you have good drivers in the championship, the smaller things count more and this has put a different perspective on things and helped me to become a better driver."
In preparation for his F1 debut in 2019, Norris has been taking part in further FP1 sessions this year, timed so as not to clash with his F2 commitments, and he will continue with his simulator work to help develop McLaren's F1 car. He also admits he needs to lose weight over the winter to come down from his current 69kg.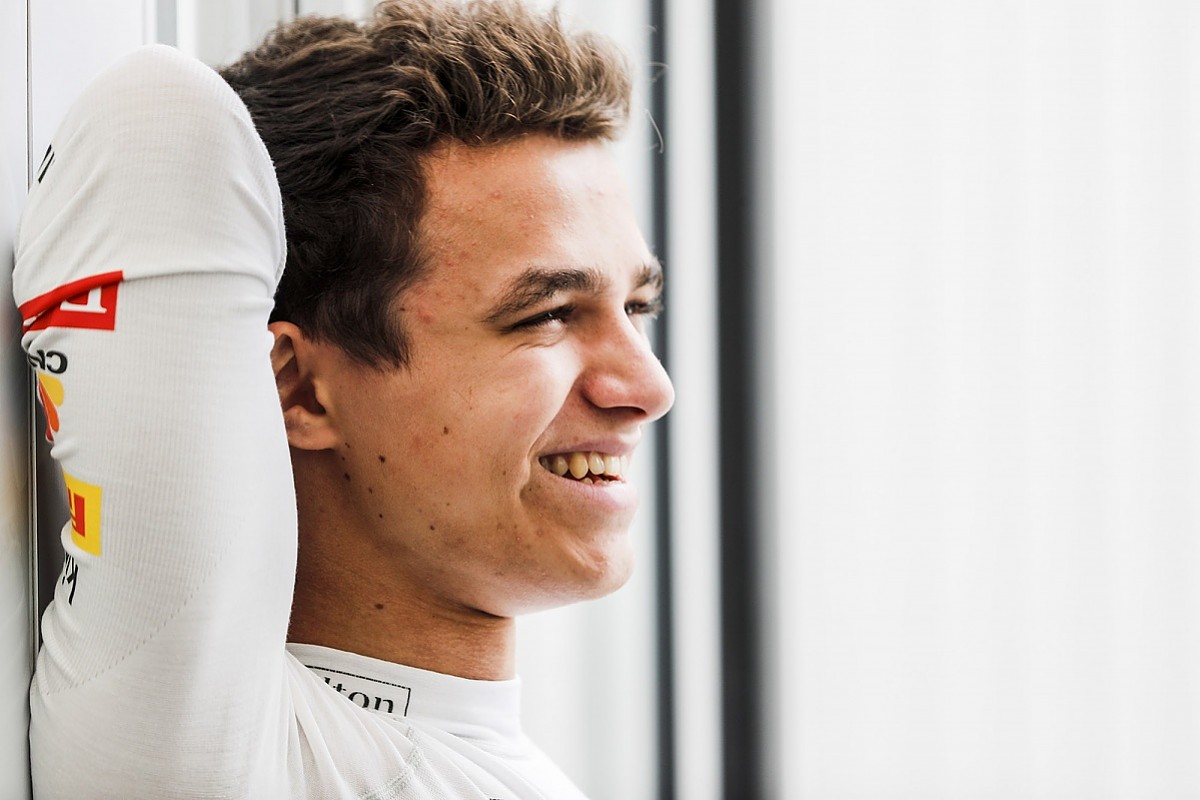 Significantly, the difference between Norris's rookie season and Hamilton's in 2007 is that it's highly unlikely McLaren will have a car capable of scoring podiums, let alone race wins.
"It's going to be a tough year for us and we're not going to be competing against Ferrari or Mercedes," Norris confirms. "But I hope that we will make a step forward from where we are. It will be about developing the car for the next few years so we can target podiums."
Perhaps then, it is unfair to make comparisons with Hamilton, who was immediately in contention to win the world championship in his first year in F1.
"I think it's hard to get into driver comparisons," agrees Brown. "It's natural to ask that because Lewis started here, he's British, he won multiple junior championships and at the rate he's going he may be the most successful Formula 1 driver of all time.
"I think you can look at Lando and what he's accomplished and say he's a future star. But given the current state of McLaren, which is in a rebuilding mode, we do have two young quick drivers which is a perfect base to look out from over a five-year horizon. For all those reasons, we quickly came to the conclusion that Lando is the driver we wanted and that with the right car he could be a future world champion."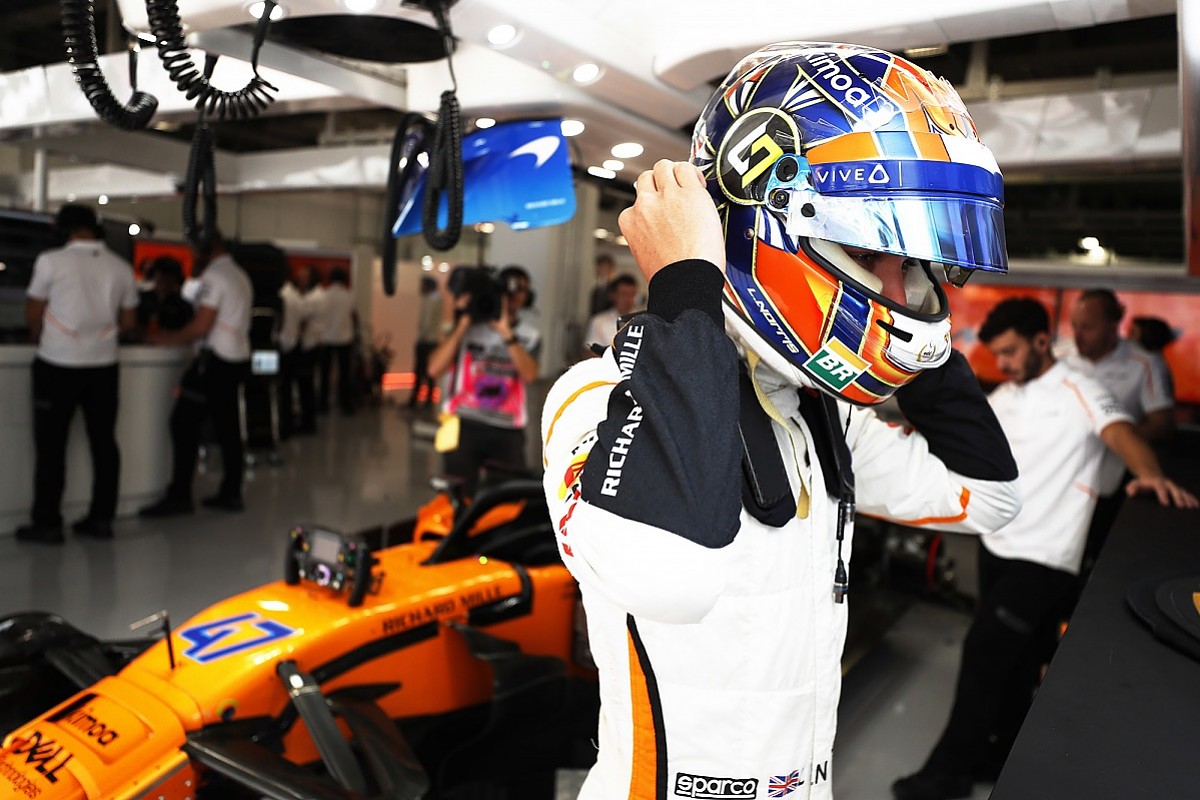 ---
This article first appeared in F1 Racing magazine.
Subscribe to F1 Racing today