It's too easy to look at Lewis Hamilton's march towards a likely fifth Formula 1 world championship and consider it as simply the result of Ferrari's failures.
The consensus at the moment is that Sebastian Vettel had a car that was more than capable of fighting for the title but, through driver errors, team management and strategy stumbles, he and Ferrari blew it.
But to focus on Ferrari's failing as the cause of its title hunt collapse would be a big mistake. Just as important in the 2018 F1 battle is how Mercedes recovered from its own poor spell to emerge in its best shape.
The real story of 2018 is that F1's two top teams reacted in stark contrast when the pressure told. Ferrari cracked, while Mercedes excelled.
Absorbing pressure and being able to respond it - using it as an inspiration rather than something to fear - is exactly how Mercedes was unable to unleash the run of four wins since Spa that has put it on course for more titles.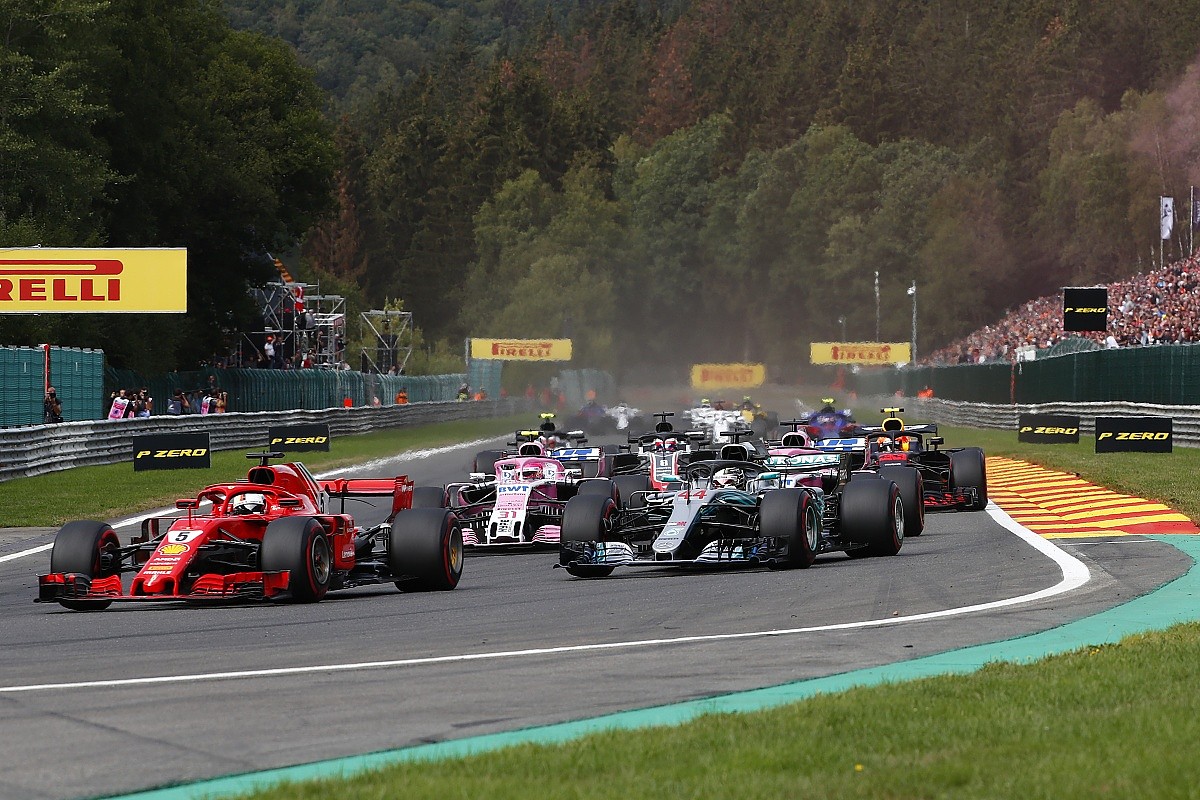 The trail of the Mercedes charge can be traced back to the Monday after its shock defeat at the Belgian Grand Prix, where Vettel and Ferrari had returned from the summer with a car and engine package that built on a pace advantage noticeable before the break.
On that morning after Spa, as Mercedes licked its wounds, Wolff wrote to his key design staff and laid out a simple message. He demanded that Mercedes prove to itself that it was not going to roll over and accept defeat. It had worked hard up until that point in the face of a rival that had gathered momentum, but that was no reason to think it was out of answers.
"In this email, I said 'We are not giving up'," explained Wolff. "This is not a championship we are going to lose. We need to understand why we have been outperformed. So it was development, research, analysis, mindset, work ethic, and fun."
Ferrari's descent into the kind of recriminations that appeared after the Suzuka qualifying blunder is exactly the kind of thing that upsets staff and rips organisations apart
It would have been easy to start the blame game after Belgium and waste energy looking for culprits as to how Ferrari had maintained a pace advantage. Instead, this email from Wolff was about inspiring the staff to come together and realise the challenge they faced and to come up with answers.
Wolff has often talked of bad times actually being a benefit, as it forces reflection and introspection to find the answers to improve.
"Each day we fail is a day for our rivals to regret, because these are the days when we become even stronger to beat them again," is a view Wolff has long held. This time was no different and the reaction was immediate.
It was not about fast-tracking updates. Instead, it was about maximising its own package, and ensuring that weekends like Spa - when it lost a race it thought it would win - did not happen again.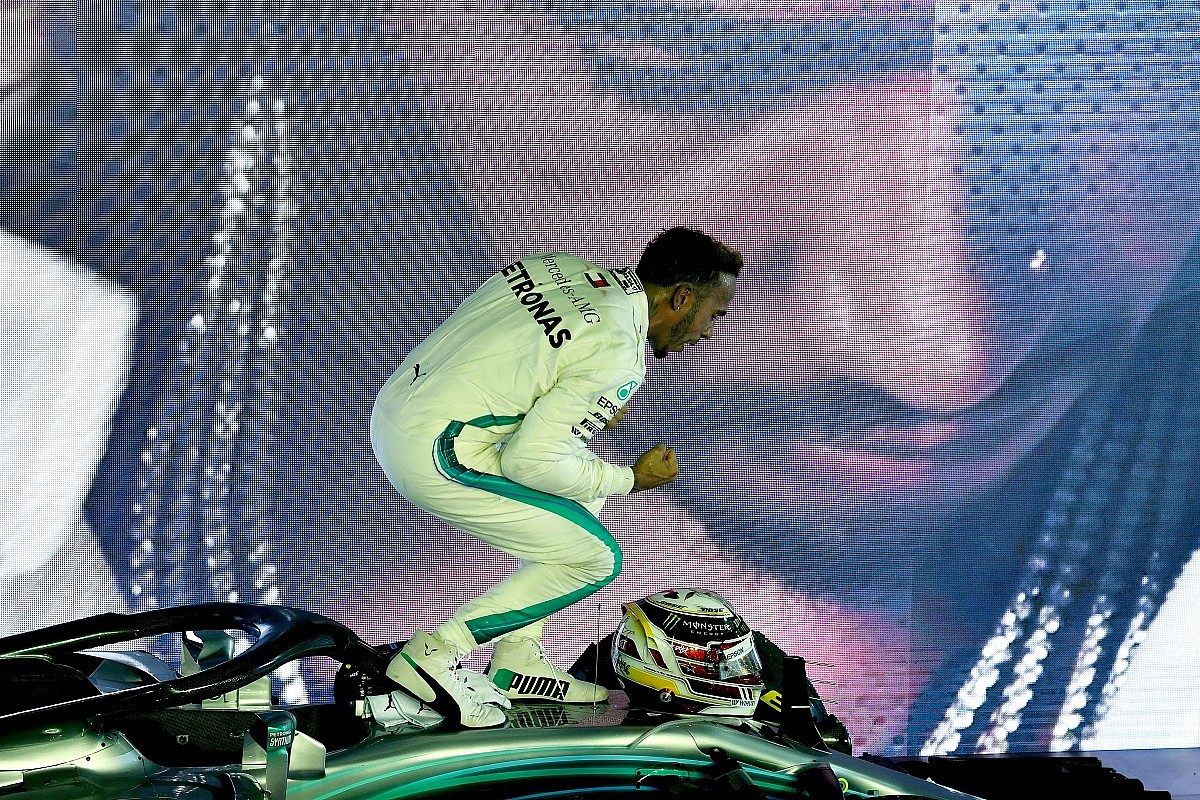 Wolff added: "When you look at Singapore, no development would have brought 1.5s [performance swing compared to Ferrari].
"What brought the difference was the understanding of how to run the tyres in Singapore because they're the single largest denominator.
"This is an exercise we've invested a lot of time in. And Spa, [Turns] 17, 18 and La Source explained to us why."
Coping with the difficult moments defines the success of a manager, and the contrasts between Mercedes and Ferrari in the low points has been extreme in 2018.
Ferrari's descent into the kind of recriminations that appeared after the Suzuka qualifying blunder is exactly the kind of thing that upsets staff and rips organisations apart. When a boss so publicly criticises the very personnel he is in charge of, it shows something is very wrong in the system.
Mercedes has had its difficult days this year - look at the strategy errors in Australia, Austria and Russia (the latter prompting a controversial team order) - but there has been no suggestions of the team trying to seek out individuals to blame when things have gone wrong.
That chief strategist James Vowles has felt comfortable enough to own up publicly to mistakes on the team radio should be viewed as a strength rather than a weakness. It has helped Hamilton keep focus in the car, and shows that staff operate without fear of a knife in the back.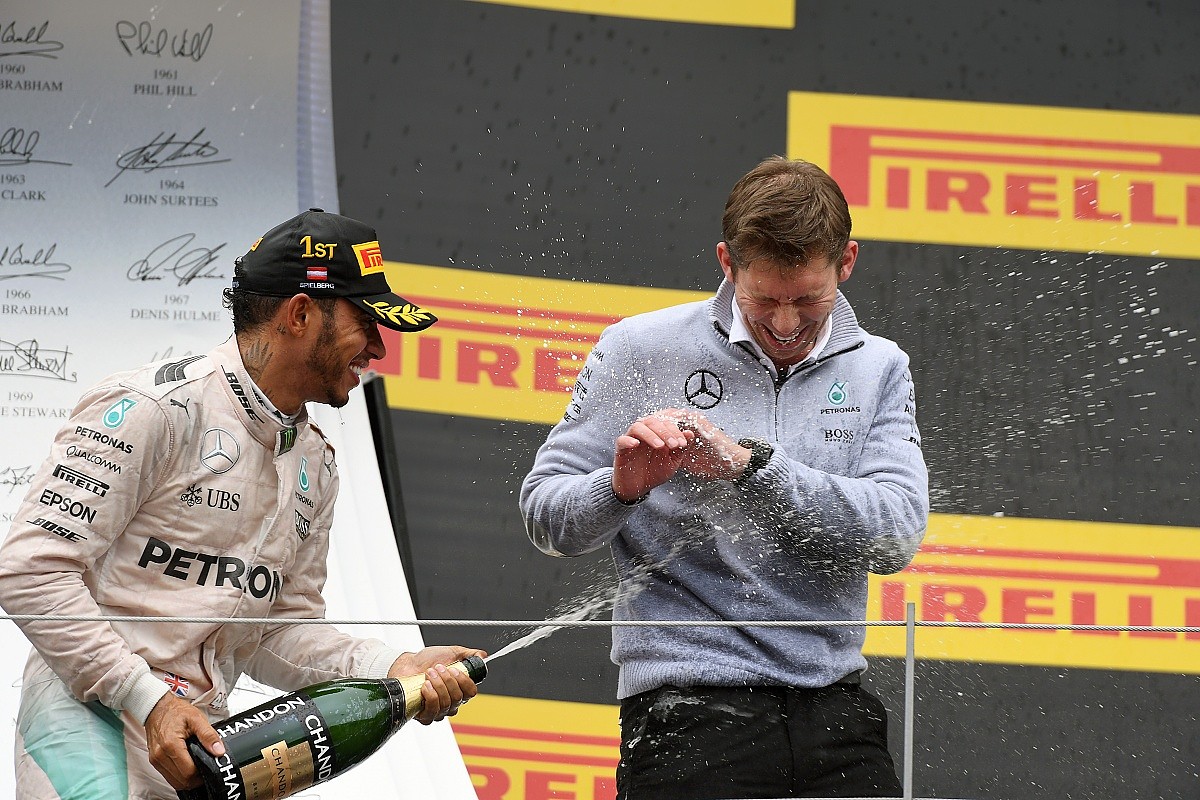 Wolff was asked after qualifying in Japan whether he felt that the ability to handle itself better under pressure was the key difference between Mercedes and Ferrari.
He said: "What we've tried to establish is a safe environment which is easier said than done. There is a lot of pressure, but we are trying to channel it in a positive way.
"We've had our fair bit of criticism. I remember Austria this year where we pitted Lewis out of the lead. So I think we're trying to stay humble and accepting that it's not always easy. But what is easy is to comment afterwards. Everybody knows the answers afterwards and, in the heat of the moment, keeping it together is not trivial."
Wolff is a manager who wants to empower his staff. He is the sort of boss who wants the people below him to be better than he is, understanding that it is the only way an organisation can improve.
It's an approach that requires honesty from the top to know when input is and is not needed; but it also shows strength in having faith that the quality below him does not put his own job at risk. It's often been said that second rate people hire third rate staff.
In Japan, Wolff offered a explanation of how lessons from a 2010 plane crash in Russia - that killed the Polish president and 95 other people - have alerted him to the dangers of managers believing they know better than expert staff.
On that occasion, experienced pilots who had been reluctant to land in heavy fog conditions were ordered by a senior commander to get the plane down. With visibility reduced to around 500 metres, the aircraft dropped well below its normal descent glide path, clipped a tree and crashed into the ground.
Subsequent investigations found major flaws in the organisation, training and management of the Air Force unit involved. Wolff says that the management deficiencies that were exposed that day provide the core for how his team operates on the pitwall during F1 weekends.
Wolff is a manager who wants to empower his staff, the sort of boss who wants the people below him to be better than he is
"It was the third landing approach," said Wolff about the plane disaster. "And when they revealed the audio from the cockpit, it was two very, very experienced fighter pilots that were flying the plane.
"They aborted two of the landing attempts because the fog was too thick and there wasn't an automatic landing system at the airport. And when they decided to go again, when they were thinking about what to do, the head of the air force came into the cockpit and says 'we are landing'.
"He over-ruled the two pilots because he's higher up the hierarchy. And they landed, executing his order, and killed almost 100 people. They knew better.
"So when our plane flies in qualifying and in the race, James [Vowles] flies the airplane and all I can do is comment and give him feedback and input.
"But ultimately, it's his decision what to do. He's in command at that moment even though from my ranking I'm higher up I will not interfere. It is his call in the end. It is his call."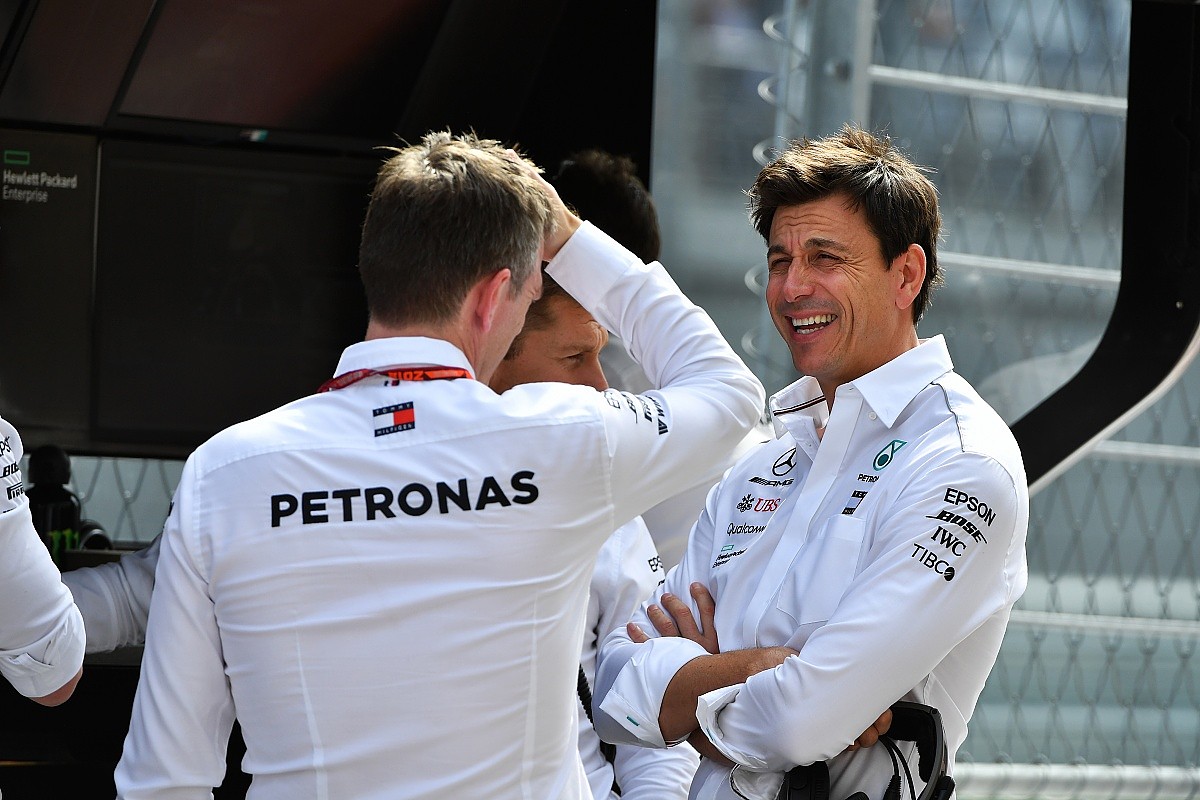 Perhaps the other strength of Mercedes and Wolff is that they have never allowed themselves to believe they have ever done a good enough job. A certain level of paranoia in preparing for the worst can actually help outperform a rival who thinks the job is complete already.
It's why Wolff does not believe the championship is over. The potential for a freak set of circumstances remains at the back of his head.
Even though Mercedes has won 76 races since its return to F1, its tradition of putting different staff members up on the podium as its representative is never pre-planned.
"Every race we are lucky enough to be in the lead, we need to decide who goes onto the podium. And I'm taking that decision when the car has crossed the finish line, and not before. And the same applies for the constructors' and drivers' championship.
"It ain't over until it's over. I've seen many black swans swimming across the pond in my life, things that seem not possible, and they happened. And that's why I'd rather wait [until] it's really done."
But based on what Mercedes has done since that post-Spa email, the wait won't be long.