Few get three shots at Formula 1 - the surprise at Daniil Kvyat getting a third stint at Toro Rosso in 2019 is evidence of that. But there's another, surprisingly low-profile, figure who has made it a hat-trick of opportunities with a comeback of his own this season, and he's among the most successful drivers in the grand prix paddock.
What's more, he's got a big challenge on his hands. "Solving a puzzle," is how this sometime Williams and Footwork test driver describes the challenge he faces - and it's not a straightforward one, it's one of the most complicated in Formula 1.
But this France-born Brazilian knows how to piece together motorsport success better than most. Both as a racing driver, taking two Champ Car titles and the 2003 Indianapolis 500, and as a team owner in sportscars, Gil de Ferran is used to success.
Since being appointed McLaren's sporting director two months ago, the 50-year-old has kept a deliberately low profile as part of the team's policy of keeping its head down. This is a natural reaction to its bombast turning to bust when the 2018 season got under way and its Renault rebirth was exposed as a false dawn.
That's fine by de Ferran, a man not known for self-aggrandisement. An erudite, intelligent character - something of an Alain Prost in his racing days - Autosport rates him among the 50 best drivers of the world championship era never to have raced in F1.
His first coming in F1 was his aforementioned test outings during his final seasons in Europe, where he was successful in both British F3 and International F3000. He was even a candidate for the Williams test role that went to his long-time rival David Coulthard.
The second was a stint as sporting director at the works Honda team from 2005-07. But it was a difficult time for Honda, and de Ferran left when the team was at its 'Earth Dream' nadir. To those whose perspective doesn't extend beyond the F1 bubble, this experience left de Ferran ill-suited to the McLaren job despite the esteem he's held in on the other side of The Pond.
"You will never hear me say anything bad about Honda because I have worked with them for a long time, I have many friends there and I had a lot of success with them in different capacities," says de Ferran, who won both of his Champ Car crowns with Japanese propulsion, as well as running Acura sportscars in the American Le Mans Series.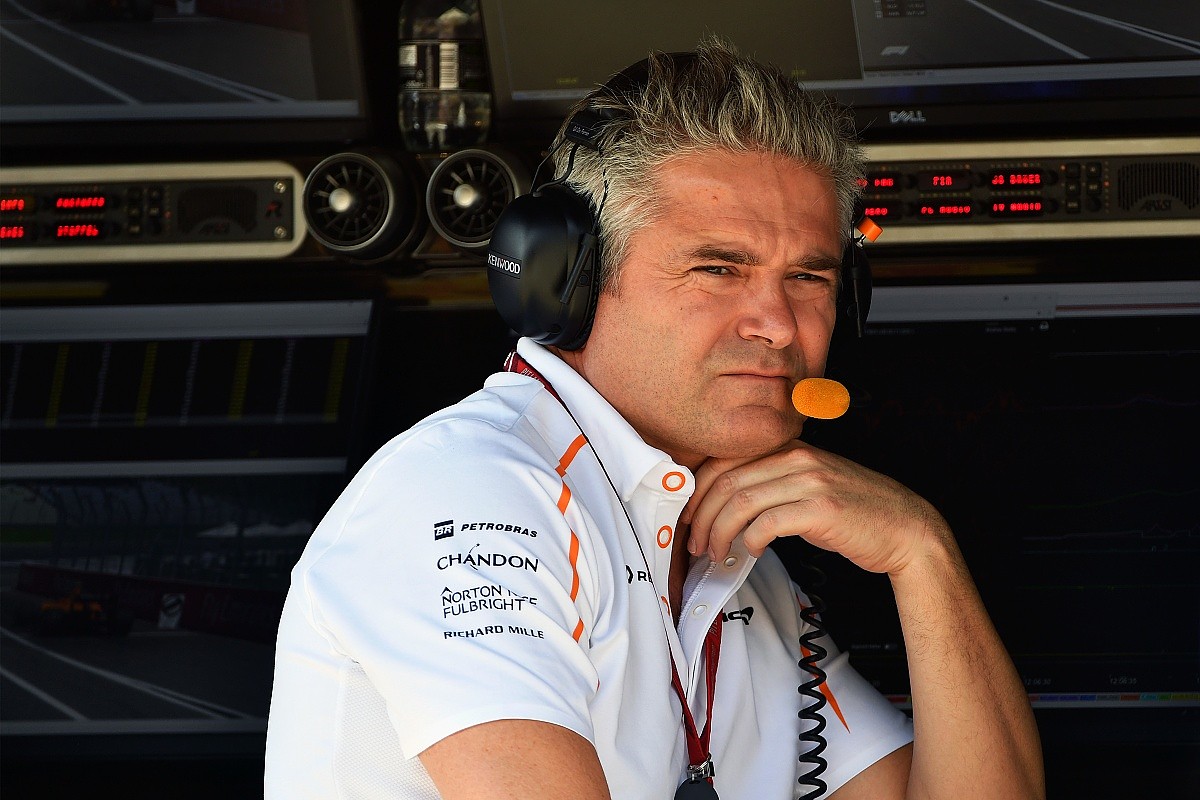 "But let's not forget we did win a race in 2006 [Jenson Button in Hungary]. It was my first experience in Formula 1 management, certainly I was on a steep learning curve. The role I played then versus the role I play today is quite different.
"Then I was very much in charge of trackside operations, so everything that had to do with operating the car, the race engineers, drivers, the race team and so on and so forth. It's hard to compare directly."
The Brackley-based Honda team, which went on to become today's Mercedes squad via a year as Brawn, was not an easy place to work. From April 2005 to June '07, de Ferran was just one of a number who struggled during a period characterised by some involved as a quagmire of internal politics in the pre-Ross Brawn days. Ultimately, he walked away, but on good terms.
"I was open minded to see if F1 had moved on to a point where I feel completely out of my depth, because I felt if I couldn't [see] value I was plenty busy enough" Gil de Ferran
Does that mean things will go the same way at McLaren this time around, especially given there are still mutterings of disgruntlement in the ranks regarding the leadership? It's only fair to judge him and his management-team cohorts by whether or not McLaren makes good on its promises to rebuild. One thing we can't accuse McLaren of is failing to accept that there are serious weaknesses that have been laid bare by the Renault engine panacea proving to be nothing of the sort.
De Ferran should not be underestimated. He's characterised very much as Zak Brown's man, and it's true the duo had a pre-existing relationship. De Ferran's initial involvement with McLaren was at last year's Indianapolis 500 as Fernando Alonso's driver coach, before growing to a consultancy role. But he also knows his own mind.
Consulting, of course, is easy. You make recommendations and observations and it's down to someone else to act accordingly. But by taking on the sporting director role he's now a poacher turned gamekeeper.
"Zak asked if maybe I could come and see how McLaren is operating, and also maybe help Stoffel [Vandoorne] a little bit," says de Ferran of how he landed the job. "That's how I came in as an advisor and eventually he said maybe you can take this position on a permanent basis.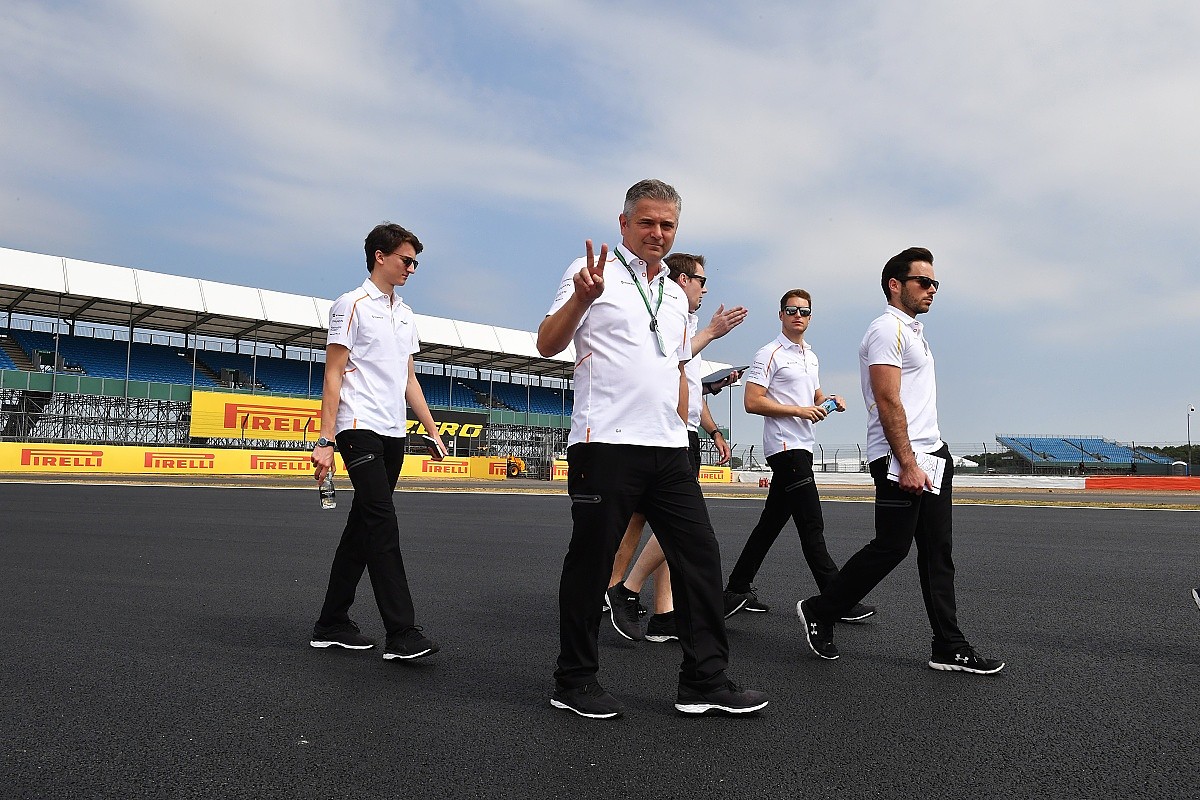 "I'd been out of F1 for 12 years, but I ran my own operation in sportscars, developed my skills as an entrepreneur and businessman, and did quite a bit of consulting for Honda in the US. So, I guess I'm older, more mature and better!
"I was open-minded to see if Formula 1 [had] moved on to a point where I feel completely out of my depth, because I felt if I couldn't [see] value I was plenty busy enough and there was no point in establishing a relationship with greater responsibility. But I felt good about it, it didn't feel like I was stepping into a very unfamiliar environment."
De Ferran forms one of the key triumvirate at the centre of McLaren along with Brown and Simon Roberts, who has overall technical responsibility for the car. Among the other changes announced in June, Andrea Stella - Alonso's former race engineer who followed the Spaniard to McLaren from Ferrari - works as performance director and reports to Roberts.
This job means de Ferran spends a lot of time at McLaren's Woking base, to the point where he jokes the next step is to have a "blow-up bed in the office". That's all because of the difficulty of solving this McLaren puzzle in his role, which stretches beyond the narrower definition of the trackside sporting role from his Honda days.
"Between Zak, Simon and myself, with great input from Jonathan Neale [McLaren Group chief operations officer], we're working through this puzzle together," says de Ferran.
"It's a complete cliche, but it's about people and process, and a great deal about culture as well. Like most cliches, it's quite true. It's about how you bring the people together, communicate with clarity - how you ensure the processes between all of these people work.
"You make people feel appreciated with sincerity, [then they are] engaged and committed. That, in my mind, is where high performance comes from because the talent is there. When there is clarity there is trust. It's a long road, and we have to walk this road as best we can, as fast as we can, but it's a journey we have to take together as a team."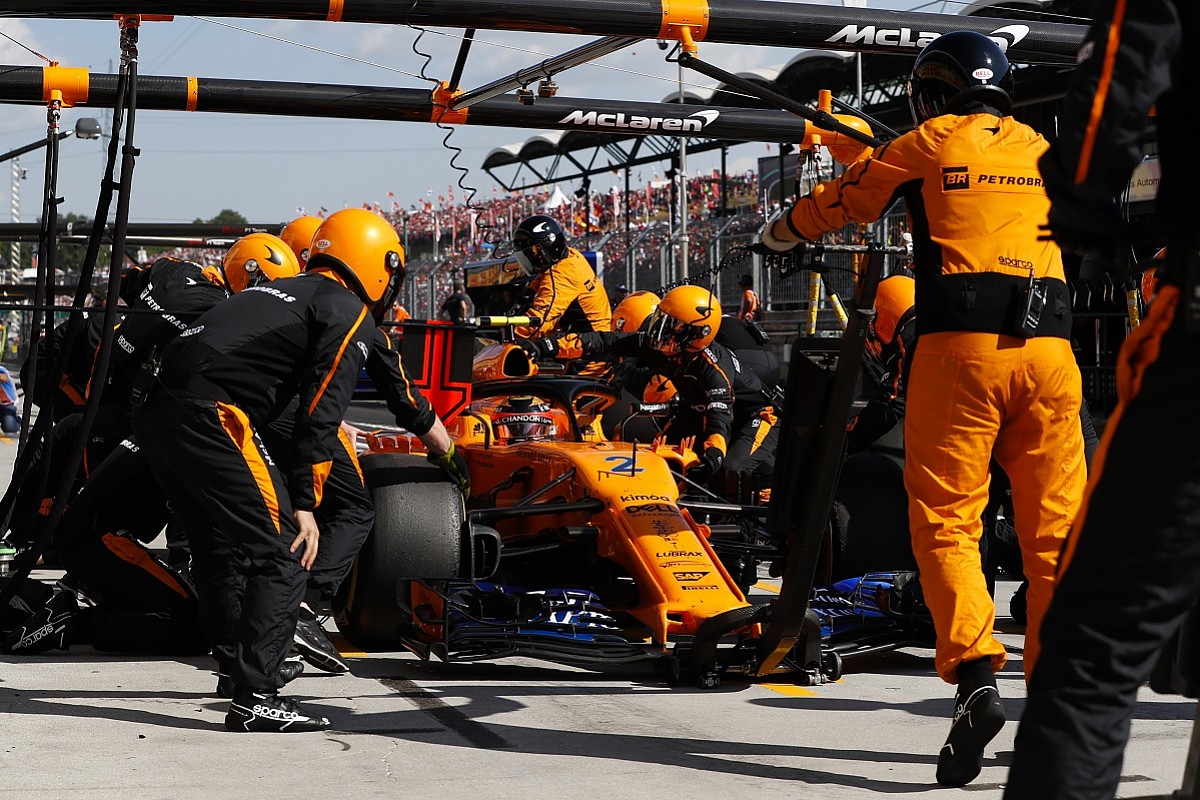 McLaren senior personnel frequently talk up the talent within the team, and justifiably so. The question is how you harness that, and how you eliminate the barriers to doing so. Culture is the keyword, and in recent years murmurings suggest part of the problem at McLaren is that self-interest has trumped self-analysis when it comes to tackling - or not, as it may be - problems. Perhaps this is what de Ferran is alluding to?
What we can't do is judge de Ferran by what has happened since he joined the team mid-season. While points finishes have been patchy, the focus is inevitably on ensuring as many of the mistakes that led to this year's problems are eliminated. In that regard, this year's car is perhaps more test lab than race car.
"You've got to keep one eye here and one eye there - and if you have a third eye then even further down the road," he says. "As you rebuild, you restructure to become a more cohesive and effective group. But still we are racing and have a responsibility towards our people, our fans, our shareholders, to show up and do the best we can.
Given F1 shunned him, you might forgive de Ferran for enjoying another opportunity to make an impact in grand prix racing
"You can't just say, 'Stop, we'll be back in a year', it's not realistic. You have to walk and chew gum at the say time."
Would that it were so simple. If McLaren can hang onto sixth in the constructors' championship, that would be an adequate 'save' - albeit with the caveat that Force India would be far ahead rather than 15 points behind but for its mid-season Racing Point rebirth. But what will define the salvage job will be how good next year's car is and if the fundamental errors - such as miscalculating its eight fixed gear ratios - are eliminated.
The long-term focus is now on F1's next rules reset in 2021, but next year must be an effective step towards midfield respectability. Engine performance allowing, McLaren must hold its own towards the front of the midfield to be taken seriously as a sleeping giant rather than a busted flush.
De Ferran is just part of that process, but he's nothing if not pragmatic. He showed that when, after that first brush with F1, his attention turned to Champ Car as he'd caught the eye of legendary team owner Jim Hall with his race winning performances for Paul Stewart Racing in International F3000.
He went on to achieve great things, winning a dozen races, including Indy, during nine years in American open-wheel racing before his, temporary, retirement.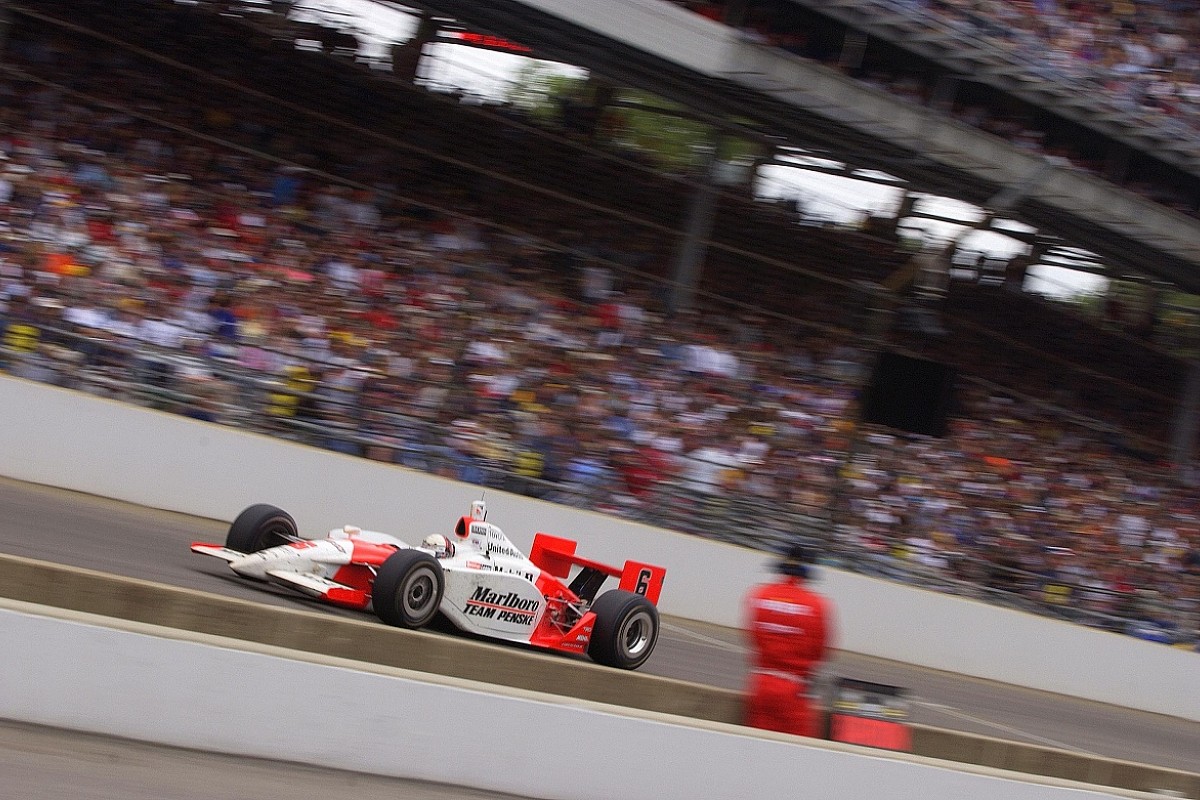 Given that F1 shunned him, you might forgive de Ferran for enjoying another opportunity to make an impact in grand prix racing. But it's not about righting past wrongs. De Ferran is a man who appears to have been looking for a new challenge, and this is the one he's chosen to take on.
"I'm so focused on the here and now that I don't really stop to think about it," he concludes.
"I don't look back at my career with regret, I walked my path as best I could and had success in different series. I finished my career driving for Roger Penske, which is one of the top teams in the history of motorsport. That's something I was very proud of.
"One nice thing is I look back on my whole career and take some pride in the relationships I was able to build, and I guess the respect on both sides of the Atlantic. That was helpful in this re-engagement in Formula 1."
And like so many drivers-turned-team bosses, de Ferran clearly enjoys what he's doing. While it can't replace what he got from driving, it's a fine second career.
"I love motor racing, always have," he says. "It has been a part of my life ever since I was a kid. I was quite busy outside of motorsports, but when an opportunity like this comes up, it touches something deep inside your heart that I'm very passionate about.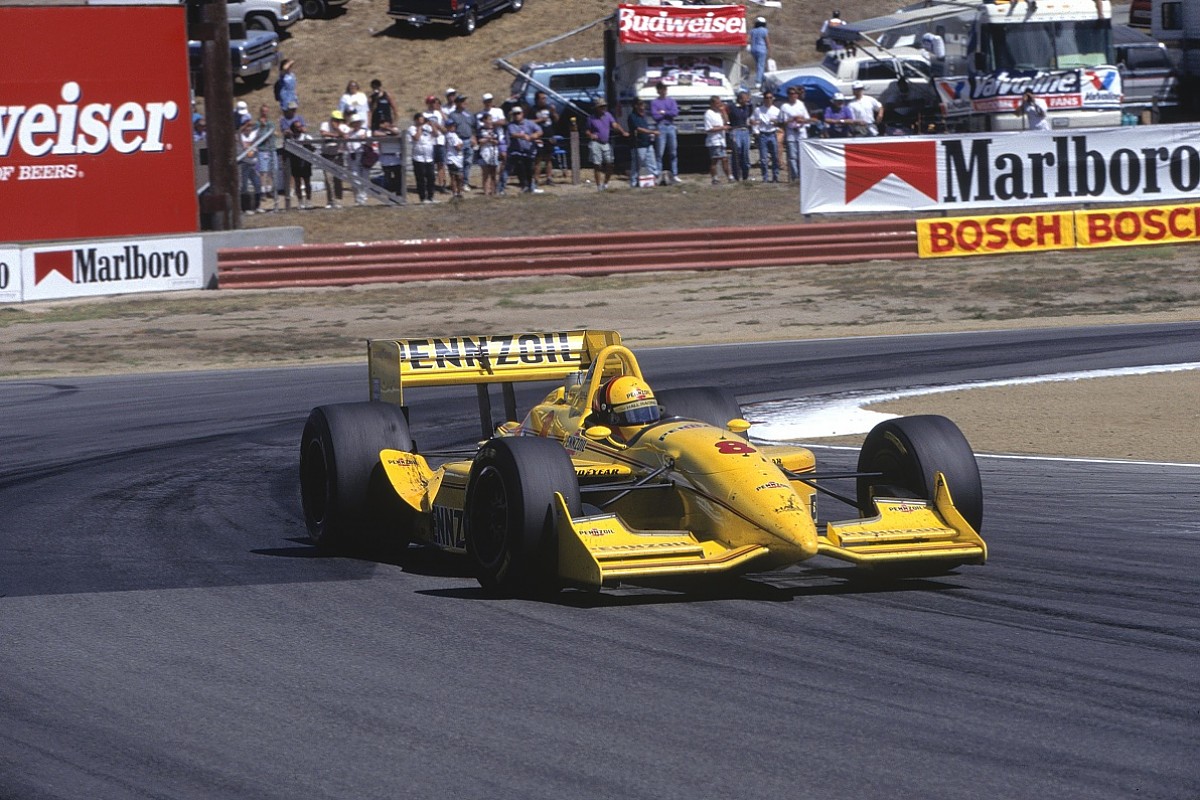 "Is it the same thing [as driving]? Completely different! The thrill that I had as a driver, that was then and this is now, it's a completely different feeling. There are some similarities, the feeling of competition, the feel of trying to bring everyone together and meeting the challenge head on.
"There's a little bit of adrenalin that you have of meeting quite frankly very tough competition. I was always one that tended to think in this way it's better to respect your competitors and I certainly do, so there is that thrill of the competition. But the thrill of driving is unique, of sliding a car at whatever - 200mph, 230mph or even higher. It's a unique feeling.
"That was a great part of my youth; I'm now an old man."
How de Ferran fares with McLaren in his - in racing driver years - 'old age' will define how he's seen in F1. Simply as another grand prix nearly man who had a forgotten stint in management for a team or two, or something more than that?
McLaren makes much of its legend, playing on the fact that it is more than a racing team. What it needs to do now is live up to it. If de Ferran can be part of this, he will justify his place in the legend. If not, he'll just end up as another casualty of McLaren's struggles.