This article first appeared in F1 Racing magazine
- the world's best-selling F1 magazine
.
Subscribe to F1 Racing today
While there had been grand prix racing for nearly half a century, it was not until 1950 that Formula 1 was born, and with it the world championship. Silverstone in May started it all, and the man on pole position also won the race and set the fastest lap. Giuseppe Farina went on to become the first world champion.
Born into a wealthy Turin family in 1906, Farina won several major races in the 1930s, driving Maseratis and Alfa Romeos, but it may be said that, as with Hermann Lang, his greatest years were surely lost to the Second World War.
In 1936 'Nino' joined Scuderia Ferrari, then racing Alfas, and when two years later Tazio Nuvolari left for Auto Union, he became Enzo's number-one driver.
Even at this early point in his career, though, already Dottore Farina - his degree was in political science - had the reputation of one to be approached with care. A patrician figure out of the car, he was chillingly ruthless within it.
Leading the Deauville Grand Prix in 1936, Farina impatiently shoved Marcel Lehoux off the road, and back then it was not the trifle it has become today, when cars are strong, run-off areas copious. Lehoux was killed, and in identical circumstances the same fate befell Lazlo Hartmann at Tripoli two years later.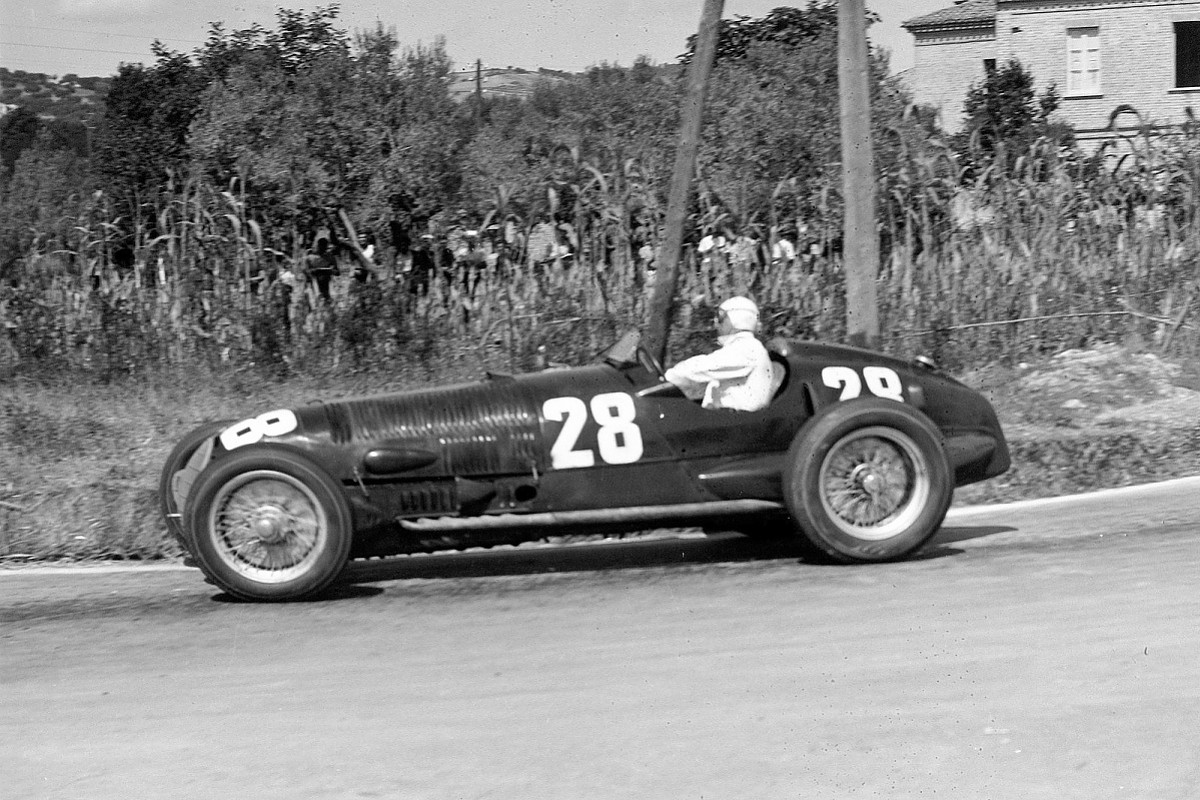 Farina never changed his ways, as Stirling Moss, encountering him in the 1950s, can attest. "Undoubtedly he was a great driver, and I loved his relaxed, arms outstretched, style - in fact I copied it!
"On the track, though, Farina was a bastard. If he was lapping you, you had to be damn sure not to hold him up because he'd just push you off the road - and he'd do the same with an inexperienced guy. In those days you didn't often come across what used to be called 'dirty driving', but he was something else..."
After the war, Farina joined the Alfa Romeo factory squad, alongside Achille Varzi, Jean-Pierre Wimille and Felice Trossi. In 1946 he won the Grand Prix des Nations at Geneva, but left Alfa at season's end, and didn't race at all the following year. In 1948, driving his own Maserati, he won the Monaco Grand Prix.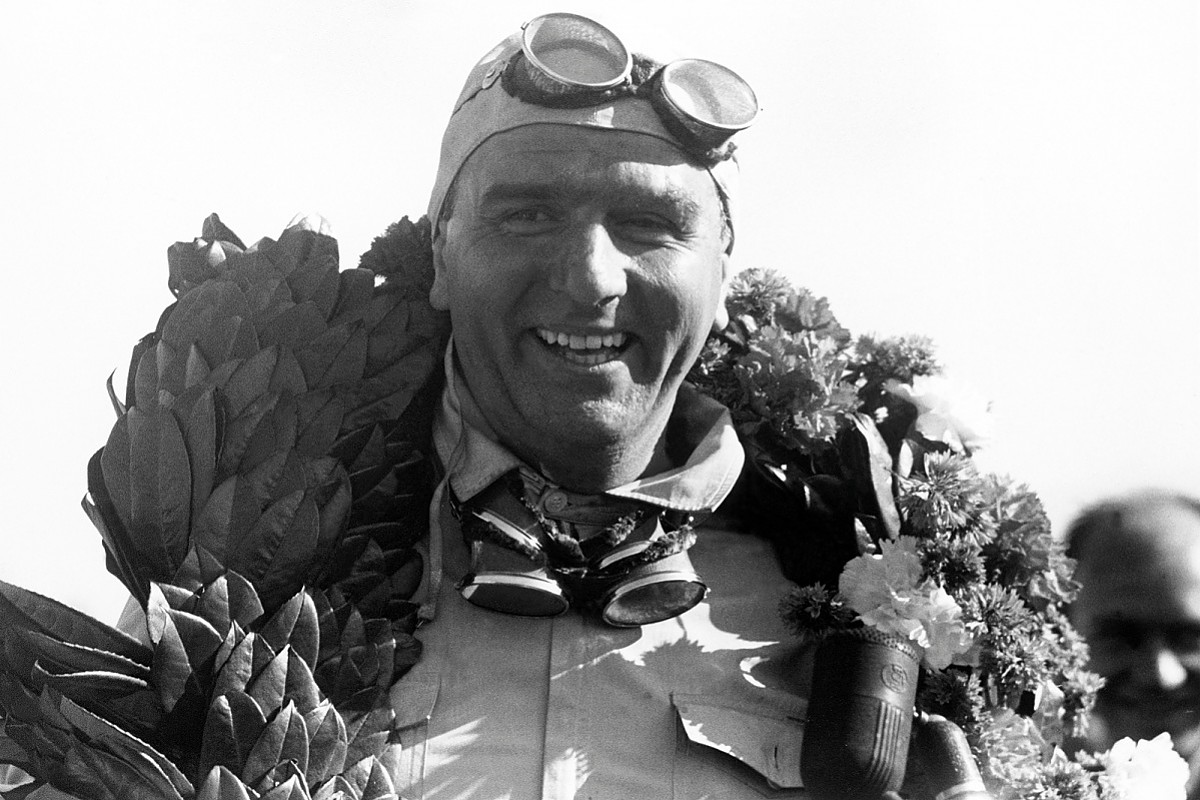 By the end of that decade, Alfa's world had changed: Varzi had been killed in 1948, and Wimille in early '49; a few months later Trossi died of cancer. For 1950 it was to be the three Fs: Fagioli, Farina - and Fangio.
Although the peerless Juan Manuel was unquestionably the best driver in the team, initially there was little to choose between him and Farina. While Fangio won at Spa, Reims and Monaco, his rival triumphed at Silverstone, Berne and Monza - and took the championship by three points.
The following year, though, he won only at Spa, and by now Fangio's main opposition was coming from Ferrari's Alberto Ascari. No longer was Farina Italy's top driver, and it did not sit well with him.
For 1952, following Alfa's withdrawal, he joined Ascari at Ferrari, and now Alberto was in his pomp. From June '52 to June '53 he did not lose a single grand prix, and Farina's sole victory, at the Nurburgring in August '53, came only after Ascari retired.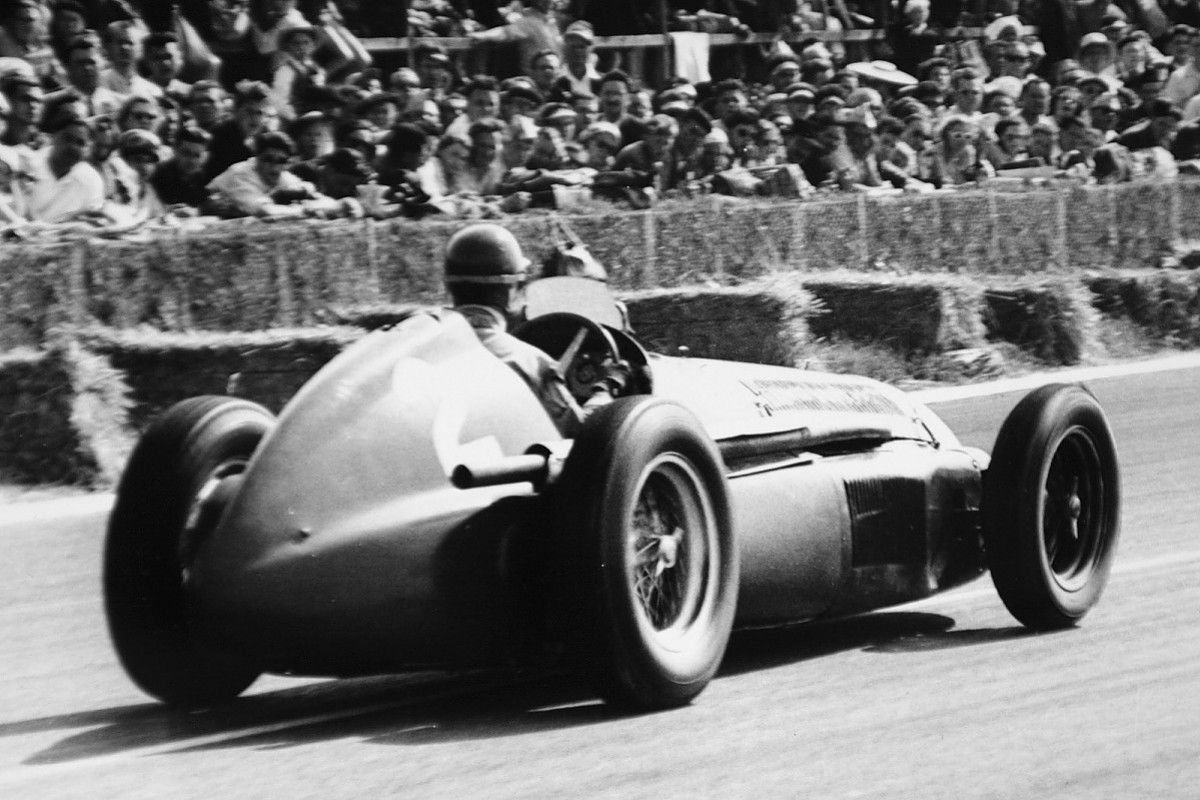 That said, there were several non-championship victories, and overall it was a fine season: at 47 Farina had no thought of retirement, but perhaps this might have been the moment to stop.
After Ascari's departure for Lancia, he assumed the number-one role at Ferrari in 1954, but a bad accident in the Mille Miglia was followed by another in practice for the Supercortemaggiore sports car race at Monza, when his fuel tank was punctured by a broken driveshaft. Farina, severely burned, was by no means fully recovered when he went to Argentina for the first GP of 1955.
Although he finished second, this was the era of the Mercedes W196, and he was dispirited by his ill-handling 'Squalo'. At Monaco he was a distant fourth, but Spa - a circuit he adored - offered the opportunity to display all his warrior qualities, good and bad. While Fangio and Moss disappeared, he had a merciless fight with Eugenio Castellotti.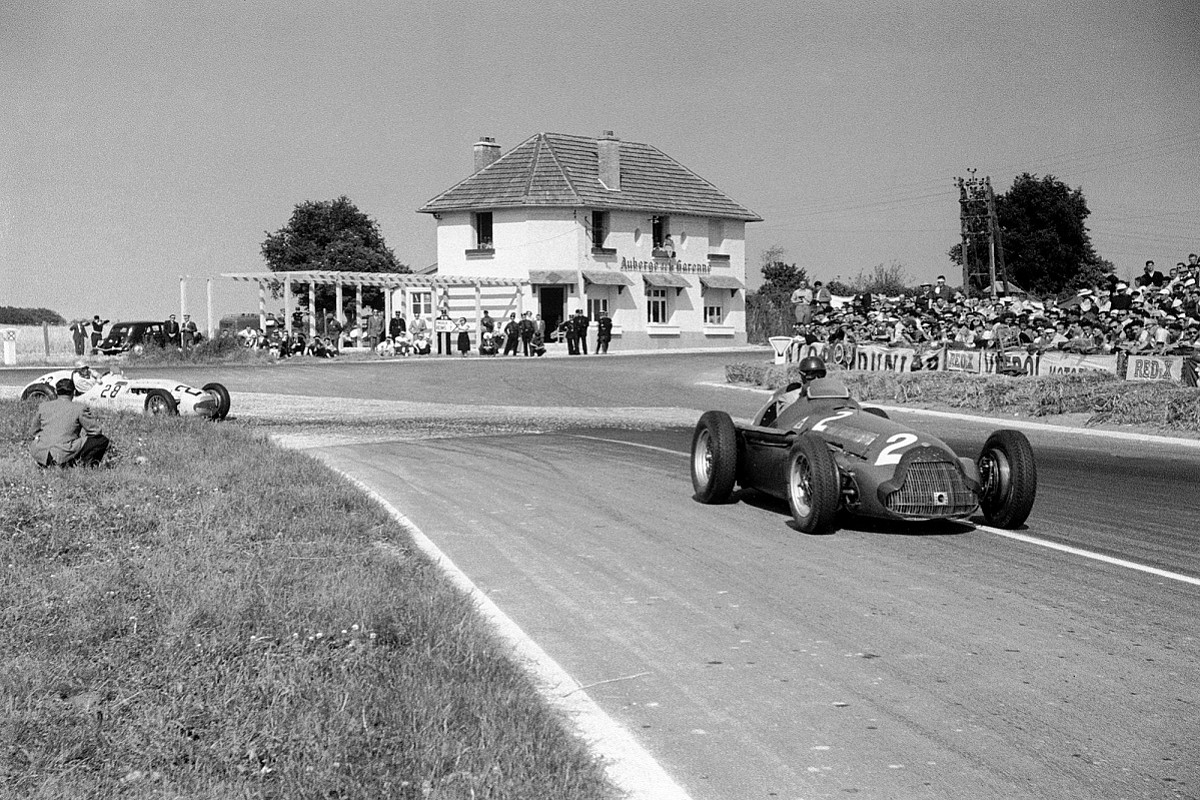 Half his rival's age, Castellotti was the coming star of Italian motor racing, and Farina pulled every trick in his repertoire, more than once edging the Lancia perilously close to the pits on the run down to Eau Rouge. No pit wall in those days, of course: the mechanics had to scatter.
The duel ended when Castellotti's gearbox broke, but although Farina finished third, he was infuriated at being a minute and a half behind the Mercedes, and told Enzo Ferrari he had no wish to continue.
That summer, following the death of Ascari, Lancia left the sport, handing over their D50s to Ferrari, and Farina returned to drive one at Monza, but although he was fifth fastest in practice, tyre problems led to the cars being withdrawn.
He had driven a Formula 1 car for the last time, and his career ended with unsuccessful qualifying attempts at the Indianapolis 500 in 1956 and '57.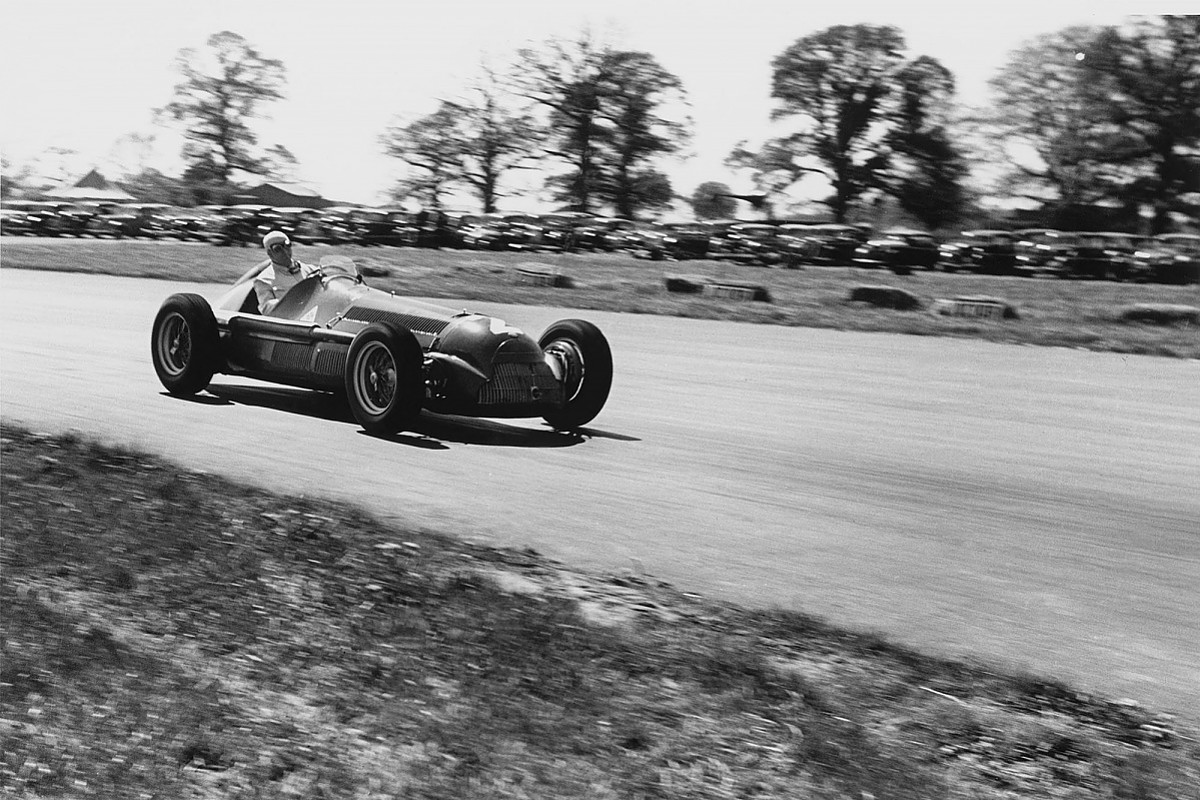 When I asked Fangio what he had thought of Farina, he rolled his eyes.
"He was a strange man," Fangio said. "When a driver was hurt, he never went to visit him in hospital, and once, when I did that for him, he asked me why. 'Because I feel sorry for you,' I said, 'and wanted to wish you well.' 'You should feel happy,' he said. 'One less to beat next weekend...'
"Farina was not in the category of Ascari or Moss, but certainly he was a great driver. Very fast on the track, although I didn't like to go too close. But on the road - a madman! Completely loco! I hated to drive with him in traffic..."
Ten years on Farina was involved in the making of the film Grand Prix, and in June 1966 set off to drive to Reims for the French Grand Prix. In the mountains near Chambery, he died instantly when his Lotus Cortina crashed on an icy road.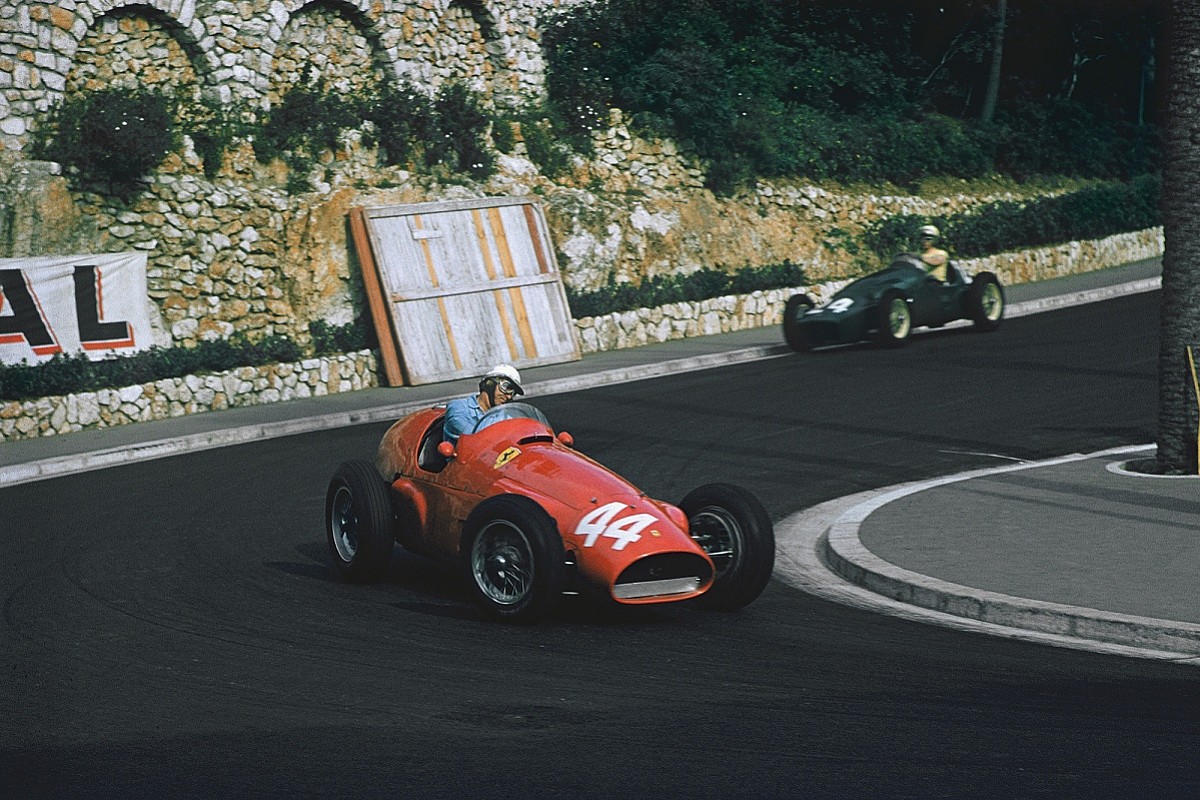 ---
This article first appeared in F1 Racing magazine.
Subscribe to F1 Racing today