This article first appeared in F1 Racing magazine
- the world's best-selling F1 magazine
.
Subscribe to F1 Racing today
When will enough be enough? That's the question that keeps popping up in Formula 1 whenever its already bulging 21-race calendar is discussed - as it is pretty much every week.
Venues for all-new grands prix, as additions rather than substitutions to season schedules, are a perennial hot topic of paddock gossip and recently, in the case of Miami, a little more than that.
But can we - fans and insiders alike - really take any more races? And should we?
"Good question," says Zak Brown, before pausing for several seconds. "I'm in favour of not many more," he says, with obvious care.
The McLaren CEO's response reflects how torn F1 folk can be when they grapple with the calendar question. More races means more money, certainly in terms of revenue, but also in terms of spend. More races means more action, and further succour for fans ever-hungry for extra helpings; although, we wonder, how many more would it take for even the most devoted to be struck down by indigestion?
For teams, more races means more opportunity, whether financially, commercially or in sporting terms, but also more strain on resources and their dedicated staff who already work around the clock at both factory and track. So what is the limit?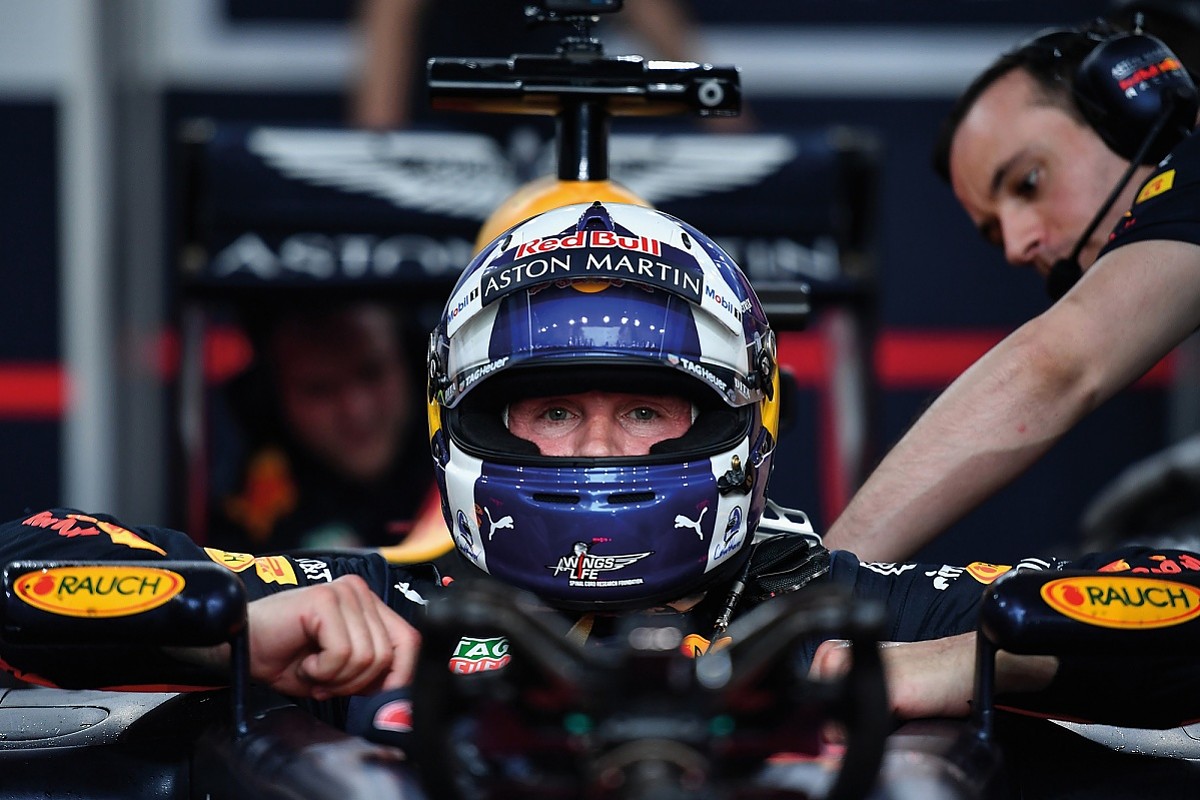 We're not there yet, it seems. "As a racing driver you will always be happy to race more, but that's only one point of view," says David Coulthard, veteran of 15 F1 seasons and a man who still thrives on travelling the world to work on the other side in TV land.
"What makes this a very interesting debate is that it will be settled by the commercial rights holders' decision and desire to grow the sport and grow the revenues, which ultimately will benefit the business of the teams as well."
In other words, it's always about the money. He's quite right, of course. If more races is good for business, then more races it will be.
"The business, the profile, the potential is definitely there," says DC, who in his role as a Red Bull ambassador has a history of scouting out new venues by participating in promotional events long before the real circus comes to town. "The question is, are we strong enough to go to all those events? I'm thinking about mechanics, engineers, hospitality staff, media and so on. Those who are on site for longer. Senior managers and drivers are in the privileged position of turning up last and leaving first, usually in an executive manner."
"Wear and tear on employees" is certainly a consideration for Brown, as it will be for every F1 team principal. "If you want to cut costs, more than 21 races is not going to do that," he adds, in reference to the ongoing review being conducted by rights holder Liberty as it attempts to shape a brave new F1 world. Any potential budget cap, a concept that is back on the table, would have to account for more races, while teams' scales of revenue must also be in the mix in any expansion.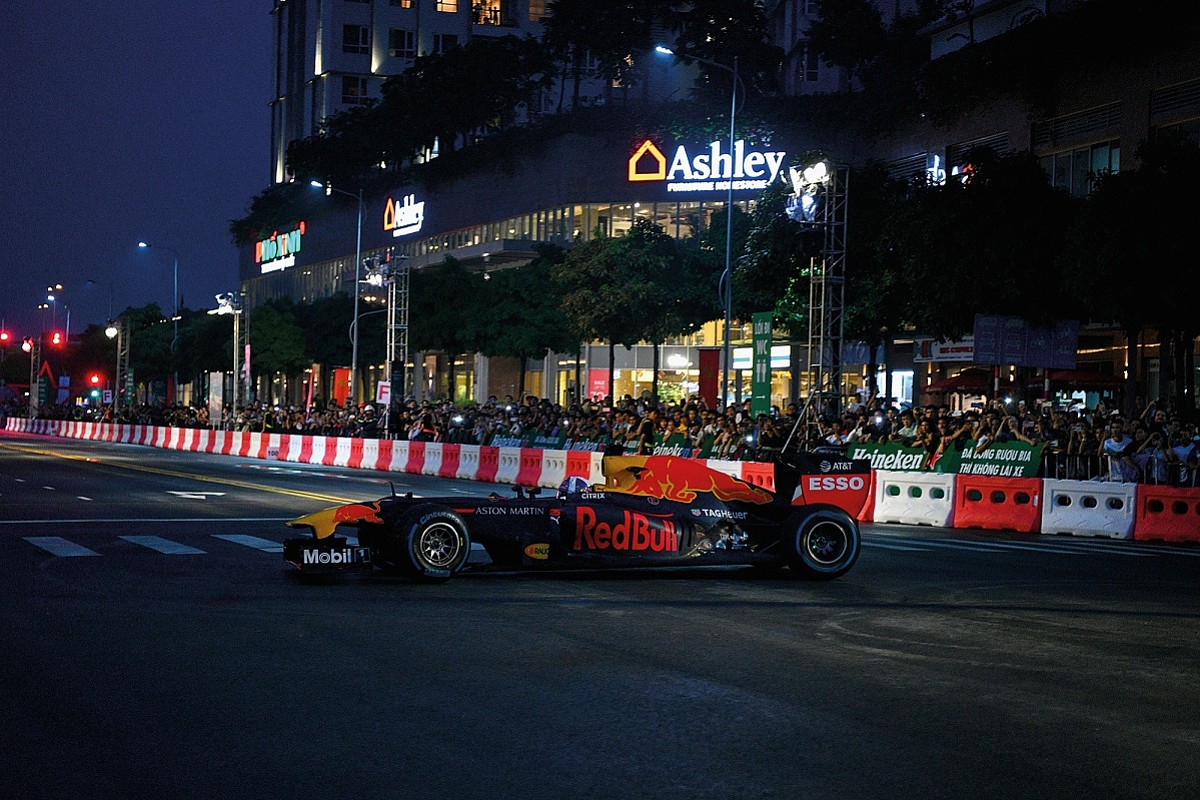 Since Liberty took over from Bernie Ecclestone as the F1 rights holder at the start of last year, there has been a clear drip-feed of change.
But what we haven't yet seen is a defined overarching strategy that covers everything from new regulations for the cars; the business model that will make F1 more sustainable for teams; how fans new and old will be catered for; and our question about where F1 chooses to race and how often. That's understandable - for now. After all, Liberty surely need and deserve time to unpick the intricate web that has been spun around this vastly complicated sport and business over many decades. The trouble is, in the world we live in, patience quickly wears thin. The pressure on them to reveal a cohesive vision of F1's future is intensifying.
What we have seen are individual developments from Liberty that at least give some clue to the future strategy: discussions on less complicated hybrid engines; the digital media expansion; the embrace of eSports and the launch of F1 Live events are just some of the welcome developments that are enticing the championship into the 21st century.
On the subject of races, it's clear that Liberty commercial boss Sean Bratches is moving heaven and earth to make a Miami GP an eventual reality, driven by the perceived high value of a second grand prix in the US. The deal is said to be so important it's even being suggested that F1's famously exorbitant promoter fees will be waived, in the interests of long-term gains.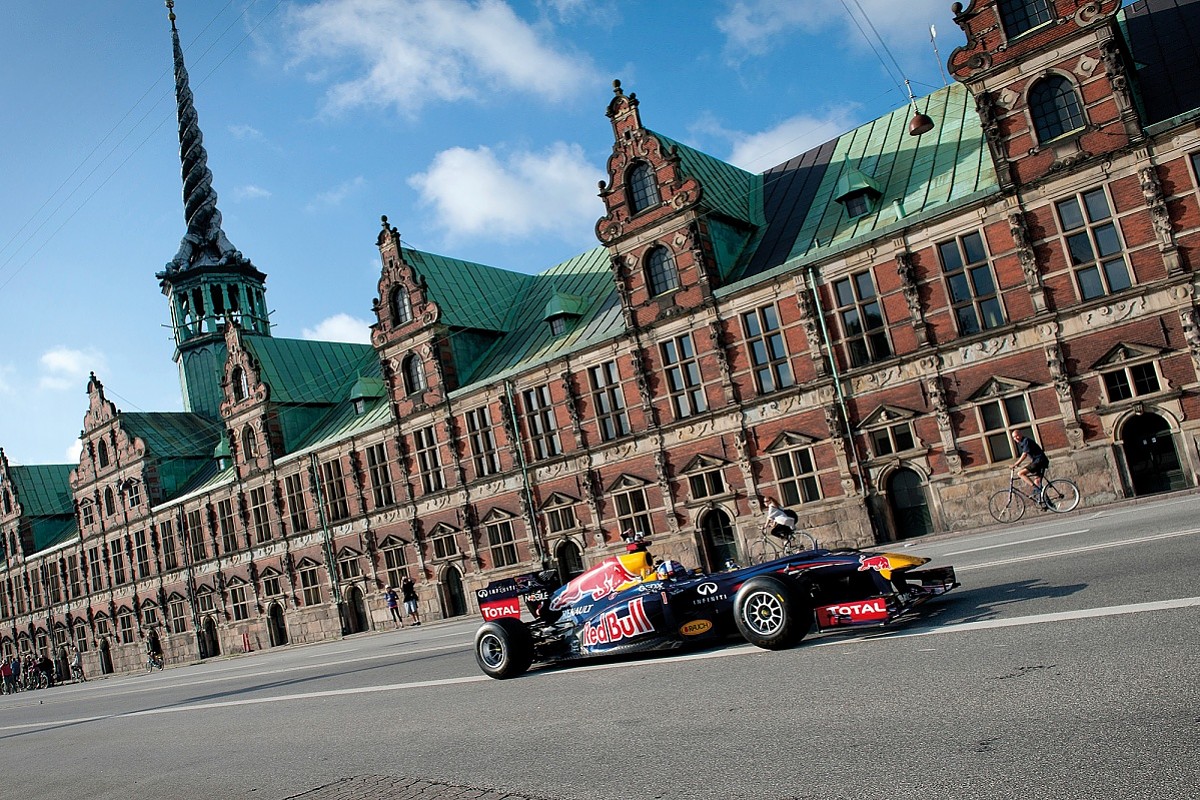 On the one hand, that's encouraging and suggests strategic thinking is at work.
But on the other, where would such a deal leave the other circuits already on the calendar and those who want to vie for a place? What do they pay and why? One rule for one, another for the rest? That's straight out of the Ecclestone school.
So where else might we go? Along with Miami, talks have been held with representatives from Denmark's sophisticated capital city, Copenhagen, while the intriguing prospect of a Vietnamese GP has also appeared on the radar. Neither are likely for next year - and neither seem obvious F1 destinations.
Brown politely says Copenhagen and Vietnam represent "important markets", but given his caution about further calendar expansion, he's more specific about the races he would welcome: "If you said to me we'd have a 23-race calendar and the extra races were in Miami and New York, I'd say let's go to 23."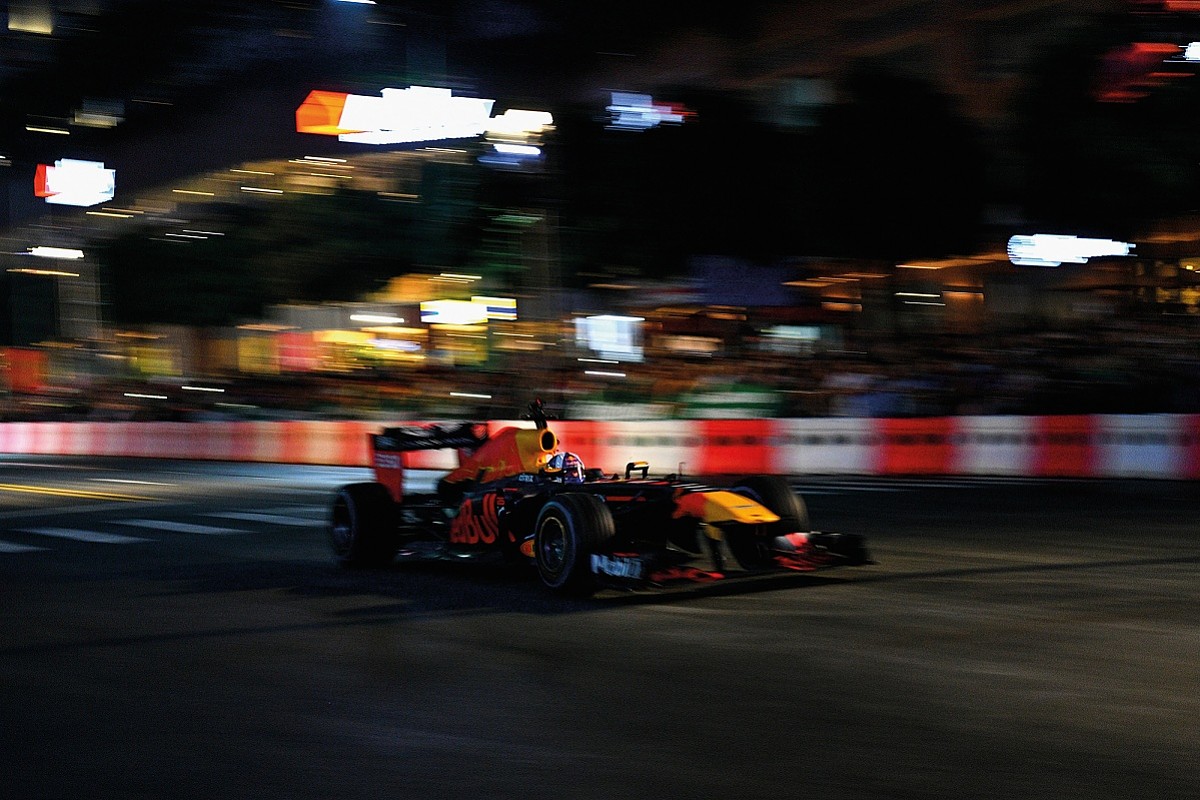 "Copenhagen would work," muses Coulthard. "I've been there for a Red Bull event, the royal family are behind it and engaged in the motorsport event that already takes place in town [he's referring to the Copenhagen Historic Grand Prix, which takes place in August].
"Miami has had races in other categories, and has strong links to central and south America. But how has the fanbase grown in the US since the Austin GP? If it hasn't really moved the dial in America, is Miami going to do more?"
DC is particularly interested in the Vietnam suggestion, following his recent trip for a Red Bull promotion in Ho Chi Minh City.
"I was quite surprised," he says. "I didn't know much about Vietnam, beyond watching documentaries about the war. When you actually go there you start to understand more about the French influence, how that affected the people, the battles that were fought as a result, and where it is today: Ho Chi Minh City is a modern business city with an Asian twist and a bit of European influence. It is more than capable of hosting a grand prix, and as we've seen elsewhere, it will create some local interest and pull in tourists."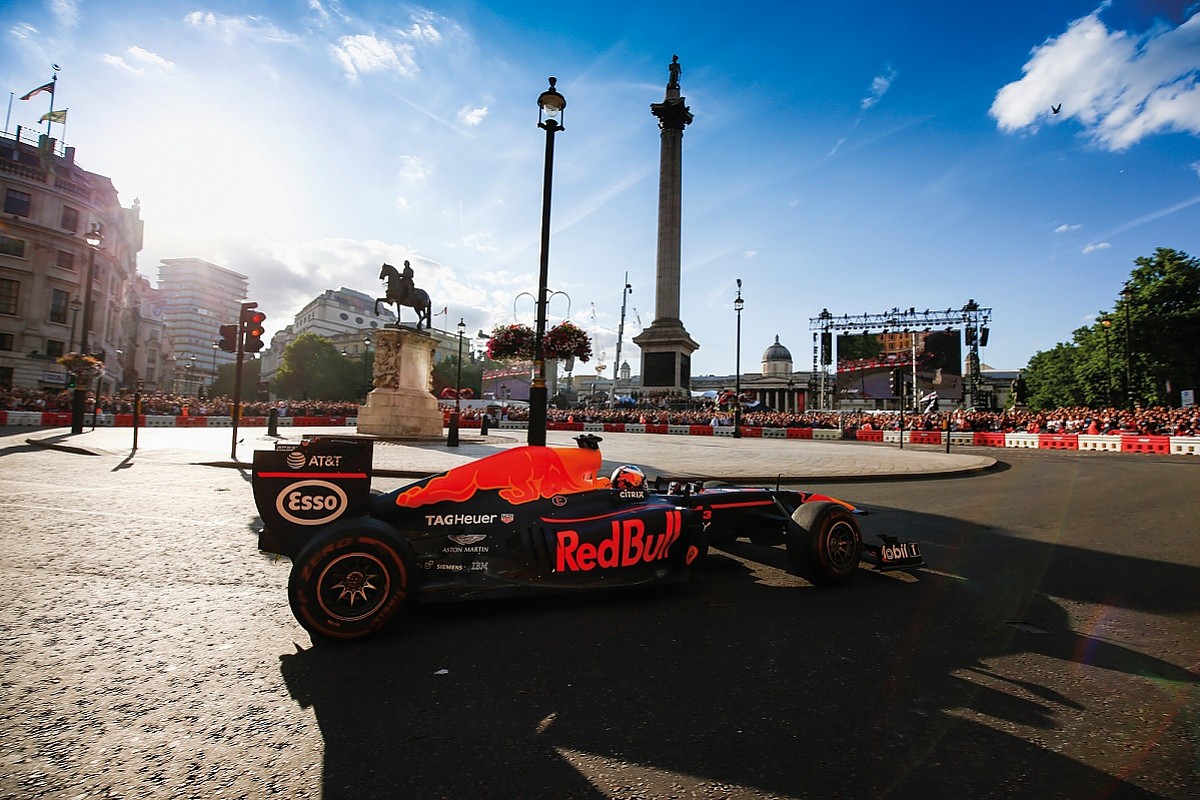 He adds: "I can see the business play for Vietnam; there also has to be a business play for F1, to justify signing the contract."
And that's the key. For years F1 has taken bold new steps into new territories: a government somewhere has simply been willing to pay.
Some, such as Singapore, have worked brilliantly and established themselves as valuable additions; others - India and South Korea spring to mind - were flashes in the pan. If new races are to be added just because a city or government wants in, is that justification for inclusion? Again, without a cast-iron strategy we can all follow, such additions could be mistaken for the short-term thinking that marked Ecclestone's reign.
Besides economics and logistics, there's a sporting factor to consider if the calendar expands - because above and beyond everything else, Formula 1 is still a sport. When Liberty first took over, there was much talk about 'every race being a Super Bowl', presumably to that particular host nation and its local audience. Races are all supposed to be special, then. But can they remain special to the global audience if they come so thick and fast? Will fan fatigue set in?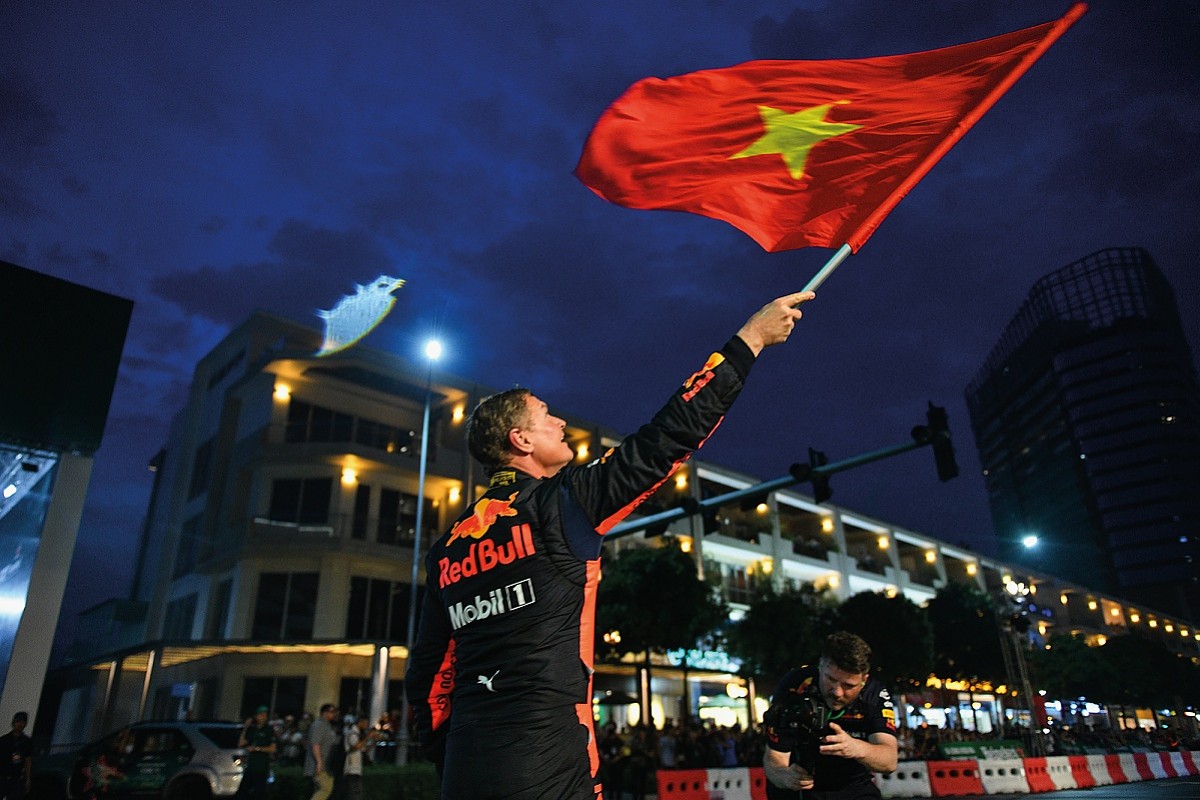 "There's a balance," says Brown. "We have to consider the exclusivity of the sport. There needs to be a race every other week, but maybe not every week."
He was speaking just before the French GP, the beginning of an unprecedented and exhausting run of three races in three weeks. Is that really what's best for F1? It might have to be if the calendar stretches to 24 or 25 races a season.
"It's one of the challenges NASCAR is up against," says Brown, warming to the theme and referring to the US stock car racing calendar that each year runs to an incessant 36 rounds plus other non-championship events.
"The races come with such frequency that they don't have much impact. Look at the NFL: it's a pretty small calendar. Every [American] football weekend is a big weekend. We have to be in that territory."
Coulthard takes a different view and uses an alternative sporting analogy. "I don't get that sense when you look at football [he's talking about the proper kind!]. It seems to me that there are a lot of Premier League matches [each of the 20 clubs in England's top flight play 38 league games a season], and then you have cup competitions - European cups, World Cups and so on.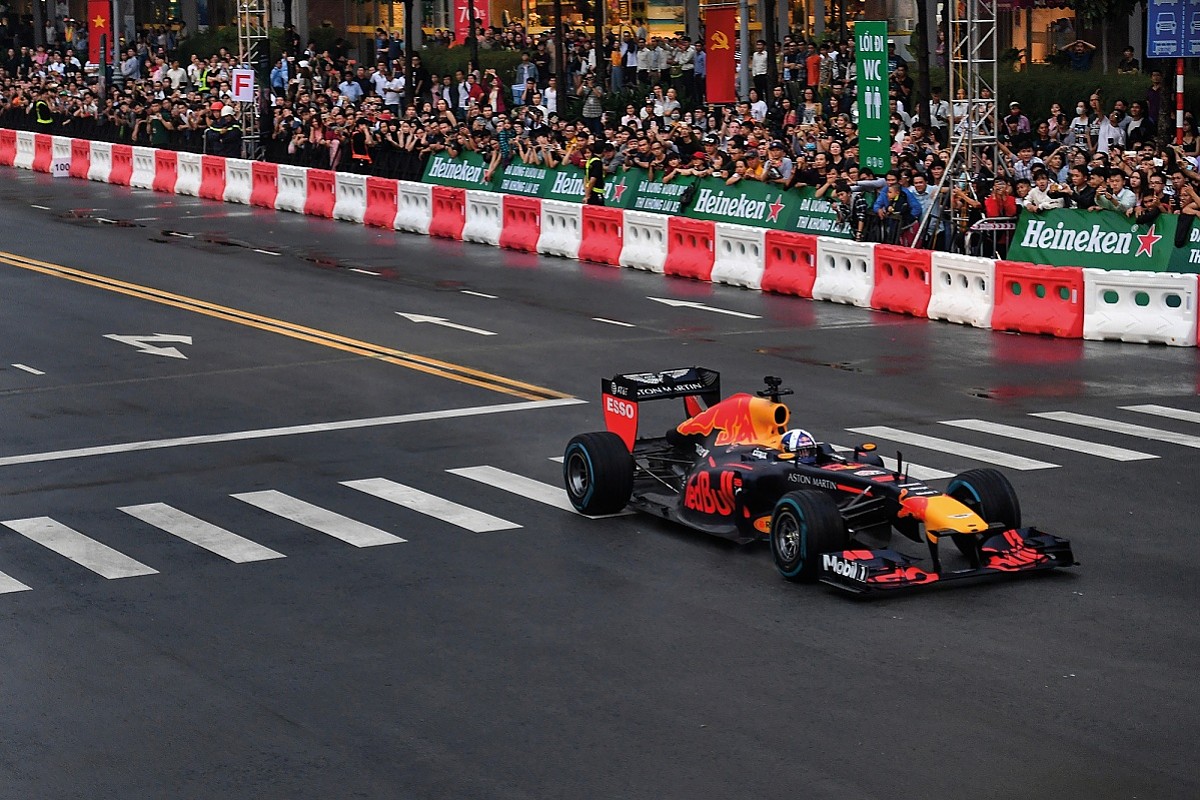 "I think a grand prix is more of a World Cup final or 100m final type of an event, by the nature of being individual events in individual countries. The promoter wants 100,000 people there on race day, but for F1 itself it is through the TV fee and promoter fee that they earn their money, plus revenue streams such as the Paddock Club.
"I guess what Liberty are doing is trying to build a fanbase from a younger generation using social media, apps and digital platforms with gamers and so on, as a way to generate more income. Even if they are not at the races they all feel connected and part of a community."
His point is an interesting one. If you want to appeal to a younger generation - something that F1 has struggled with in the modern era - it almost needs to be 'on demand', like everything else in their lives. A constant flow of races would surely appeal to this generation and their incessant craving for 'content'.
Calendar sizes and the choice of venues will come down to exactly what F1 wants to achieve and who it is aimed at. We're back to that point on strategy. F1 chose not to contribute to this feature when we approached them. But with the publication of a 2019 calendar supposedly imminent, a few more clues might soon become apparent.
From what we know, some form of expansion looks certain: perhaps one extra grand prix next year, perhaps even more beyond that. But all things considered, are more races really in everyone's best interests?
Last word to Brown on when enough is enough: "We could go to another couple of races, maximum. But they have to be in the right markets. Certainly 25 would be too much."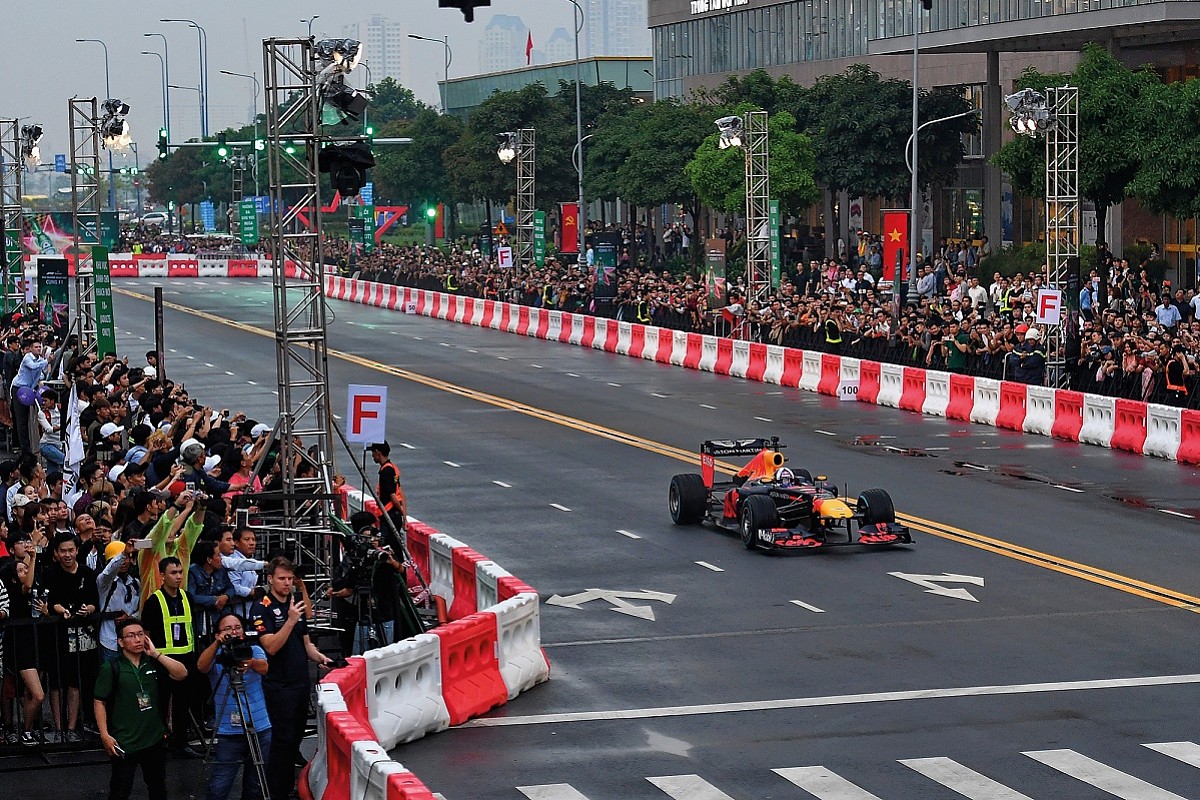 ---
This article first appeared in F1 Racing magazine.
Subscribe to F1 Racing today