For British fans, the Belgian Grand Prix is the easiest overseas race to visit on the calendar, since it enjoys hassle-free connections via the Eurostar and is a relaxed three-and-half hour drive from the port and rail terminals at Calais.
The venue for the race is the famous Spa-Francorchamps circuit, curving, sweeping and diving through the Ardennes forest in the Hautes Fagnes (High Fens) area of Belgium. Since the region is notorious for its weather - clear skies can swell with dark clouds depositing torrential rain in minutes - the phrase 'fickle Ardennes' has become a captive epithet that often defines the outcome of this event.
Belgium's central location and proliferation of transport links ensures a cosmopolitan atmosphere at the GP. You'll find representatives of many neighbouring nationalities flocking to this race to support their drivers - particularly Max Verstappen, who has attracted a boisterous contingent that grows year on year.

Get closer to the action with Thomas Cook Sport

It's also worth stopping by Brussels while you're in the country. The capital of Belgium is renowned for its beer and chocolate, and boasts an impressive 90 museums, plus picturesque parks and stunning architecture.
What to see
Grand-Place, Brussels
Once described by the French poet Victor Hugo as the most beautiful square in Europe, Brussels Grand-Place is an impressive feat of architecture and history, and home to some of the country's most notable buildings. Originally a marketplace for traders, the Grand-Place now combines restaurants, bars and cafés, making it a cultural hub for tourists.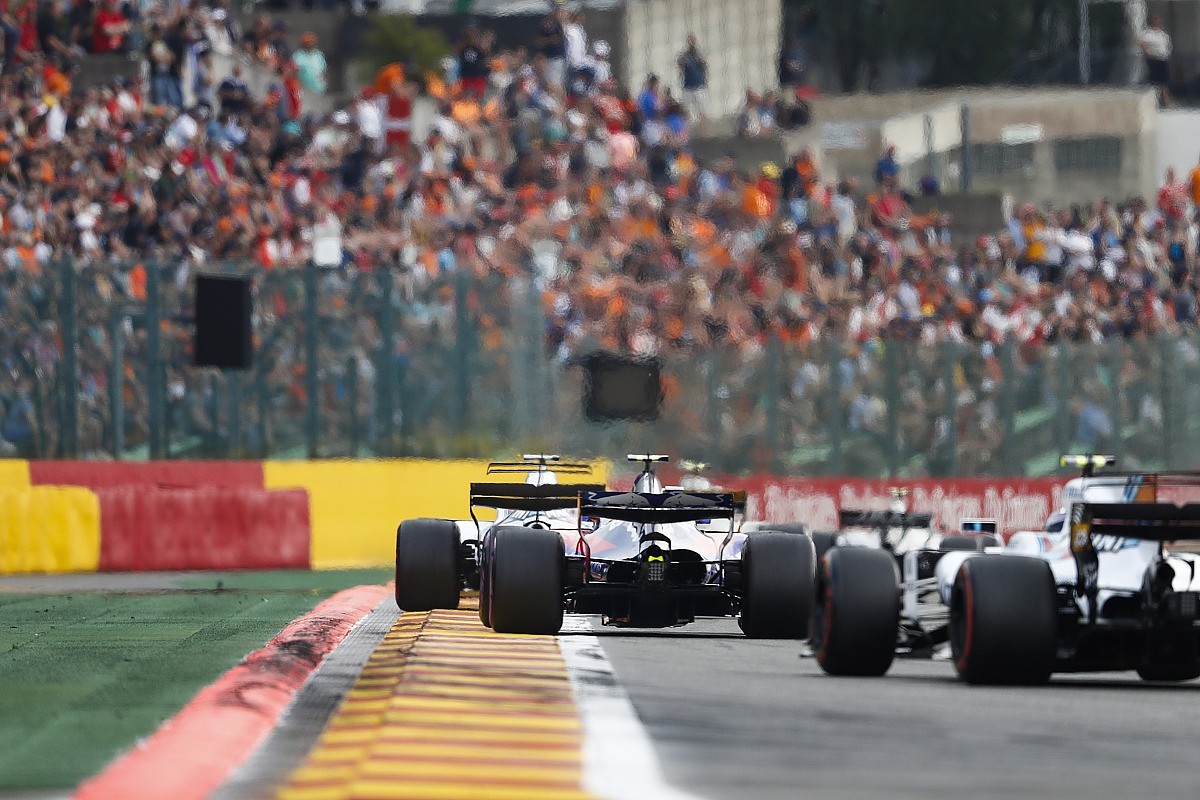 Parc du Cinquantenaire, Brussels
This huge 30-hectare park, sometimes referred to as Jubelpark, is a national landmark in Brussels that was built during the reign of Leopold II in the 19th century to celebrate 50 years of Belgian independence. Home to the Giant Arch, three museums and a beautiful fountain, the park is a great place to lose a few hours and is easily accessible by public transport.
Mini-Europe, Brussels
Walk from the Leaning Tower of Pisa to the romantic Eiffel Tower in just a few minutes in this meticulously accurate architectural microcosm. This location is great for photography enthusiasts since it showcases some of Europe's architectural triumphs in miniature form.
Montagne de Bueren, Liège
Built in 1881 to honour the 600 soldiers who died defending the city from an assault led by the Duke of Burgundy over 600 years ago. The 374 steps are lined with many buildings and walls built into the hill, creating a striking corridor-like effect as your eyes follow it to the top of the hill. Climb them all and your exertions will be rewarded with panoramic views over the city.
Musee des Transports en Commun du Pays de Liège, Liège
For those interested in anything with an engine, Liège's museum of public transport has something for everyone, from a trolleybus to a vast array of trams and trains. Opened in 1985, it is housed in a former tram shed.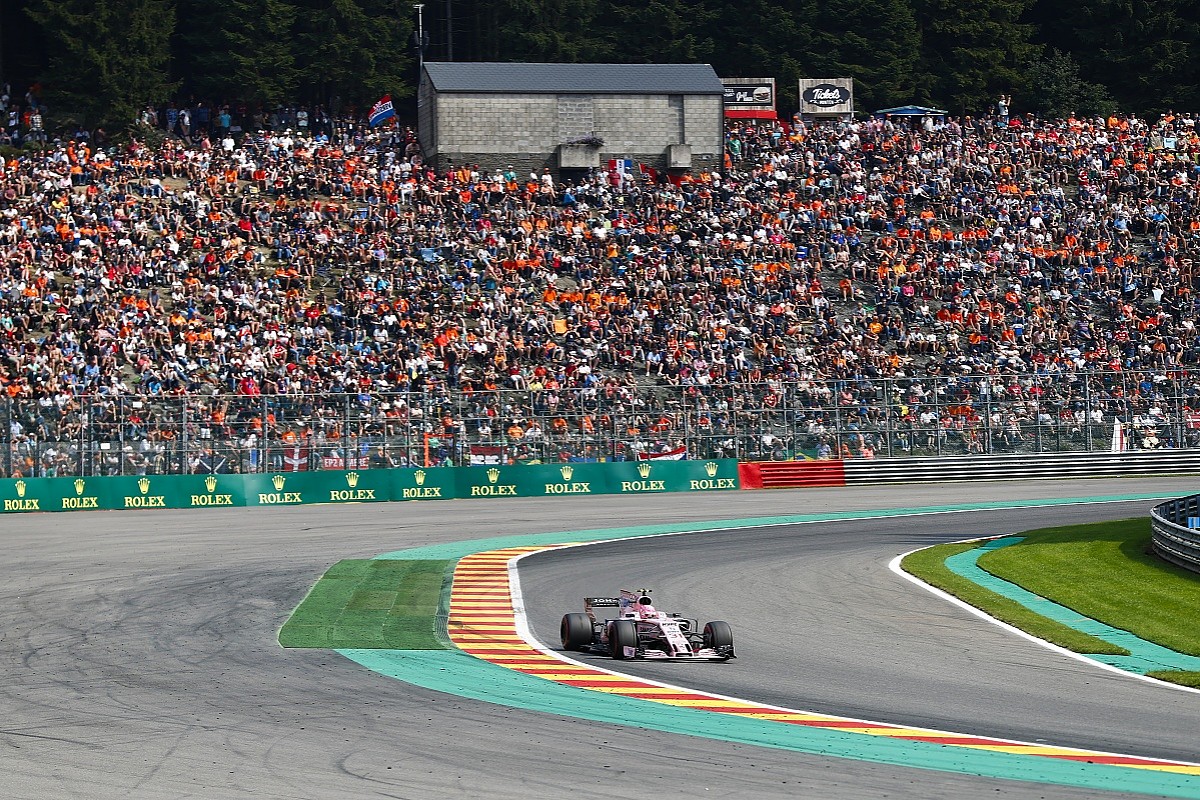 Fast facts
Currency £1 = €1.1 Euro
Timezone BST +1
Plug Type C
Travel time Brussels via London (Eurostar) 2hrs, Flights via Manchester 1hr 25m; Edinburgh, 1hr 40m; Bristol 1hr 15m.
Thomas Cook Sport Break Details
3-night hotel break in Liege from £1,149
Please note a range of packages are available, including a two-night break from London or Manchester with options to stay in either Liège or Brussels
Your booking includes:
Arrive in Eurostar style and our team will guide you to the first Liège connection, or provide details of a later train so you can enjoy a few hours in Brussels.
What's included:
Weekend Gold 3 (Eau Rouge) ticket
Weekend return coach transfers between your hotel and the circuit
Drinks reception on Friday evening
Thomas Cook Sport staff there to help
Merchandise pack including ticket wallet, lanyard, ear plugs, poncho, sun cream, pen and bag
All service charges and taxes
Optional extras (at a fee):
Upgrade to a Gold 1 ticket with views of the pit lane, grid, finish and podium
Taxis to/from Liège-Guillemins station to your hotel can be arranged on arrival
Where to stay
Ibis Liège Centre Opéra
Situated in Liège city centre, this hotel is ideal for weekend breaks and offers 78 rooms, a 24-hour bar and free WiFi.
Pentahotel Liège
The Pentahotel Liège is a stylish hotel that offers up-to-date modern comfort in a prime city centre location.
NH Brussels Grand Place Arenberg
This hotel's rooms feature a balcony, bath with shower and air conditioning, and is located close to many must-see sights.
Pentahotel, Brussels City Centre
If you like to be surrounded by restaurants and cafes, look no further than the stylish Pentahotel, right in the centre of the city.
For more info: www.thomascooksport.com/motorsports

Or talk to an expert: 01733 224 573