The 2017 season started amid great enthusiasm about Formula 1's commercial future. Liberty Media had completed its purchase of F1's commercial rights, placing an enterprise value of $8billion (£6.15bn) on an activity with annual revenues of around $1.8bn (£1.39bn). Of that, 10 teams got to share - albeit inequitably - approximately half.
Their collective slices - crucially, calculated on earnings - totalled around $900million (£690m), disbursed in 10 monthly instalments during 2017 by the operating company, Formula One Management.
That is where the bullishness stopped. For the first time in almost a decade, F1's earnings are down on a per-race basis after Liberty Media, listed as FWONK on the NASDAQ exchange, recruited a slew of highly paid executives and took plush new offices in the City. In addition, it invested in the quality of 'the show', and commissioned expensive research and marketing tools such as F1's new logo.
First-through-third-quarter earnings were down, in turn resulting in a drop in revenues paid to teams of 12.5% in the third quarter alone (£210m versus a previous £240m). This trend is expected to continue into 2018 and possibly beyond. Teams are banking on a two-year lean spell before Liberty's investments start to bear fruit.
Yes, Liberty has offered bridging finance to teams to tide them over, but such sums ultimately need to be repaid in the long run. Only one team, believed to be Force India, is said to have availed itself of the offer.
Although Liberty reported an 8% growth in spectator numbers, these statistics are based upon promoter figures, which are known to fluctuate widely, and have no scientific basis. F1's acid test will be the release of Liberty's 2017 'eyeball' report - purified TV audience rating by territory - early next year. It will be the first such report published in the Liberty era, and will shine a light on the way ahead.
This report is crucial to team wellbeing, for it provides the basis for sponsorship pitches. Here, F1 urgently needs to reverse an alarming trend of departing sponsors, both at FOM and team levels. True, the arrival of BWT at Force India buoyed spirits, but the deal remains a bright pink spot among the exits of blue-chips Santander and Hugo Boss, worryingly to football and Formula E respectively.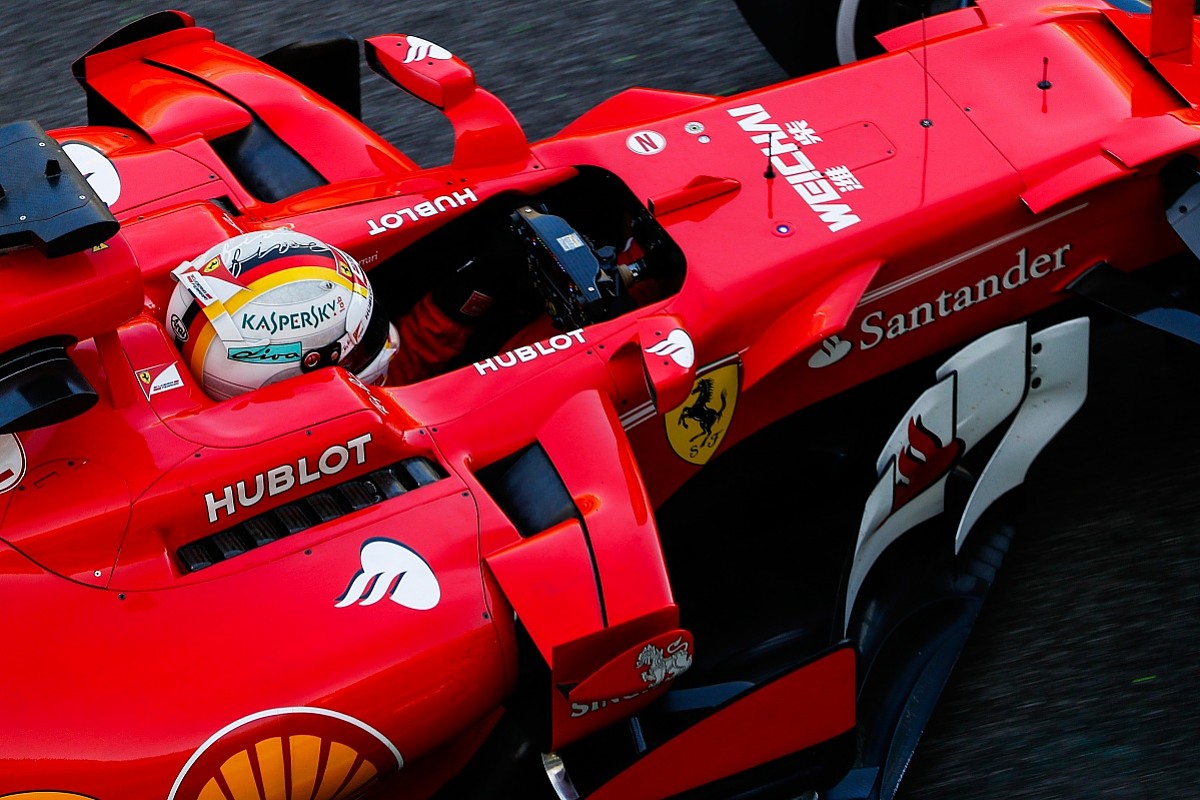 The fact is that TV figures and, by extension, teams' abilities to attract meaningful sponsorship, are plunging (30% over five years), while F1's calendar doggedly hiccups at the 20/21-race mark despite sales talk of 25 fixtures. In addition, there is increasing pushback from promoters over the hosting-fees-versus-income equation, with Sepang and Silverstone both giving notice of exit.
That the Manor team, which staggered along under various owners after entering F1 in 2010 on the back of constantly broken promises to institute cost caps, eventually went bust is indicative of the commercial malaise F1 finds itself in. Its inequitable split of multi-billion-dollar revenues generated by playing to global audiences at 20 venues and 400m TV viewers sent a team with a budget of £80m to the wall.
On one hand, the effects of Brexit continue to hit F1 as much as they hit the real world. On the other, both teams and FOM benefited enormously, particularly in terms of dollar-derived income despite euro-invoiced expenditure for items such as engine and tyres increasing markedly.
It's not all doom and gloom. Renault's efforts to re-establish itself in F1 bore fruit with a fine sixth in the constructors' championship, with the French company attracting BP as fuel/oil/lubricant partner - albeit as replacement for departing Total - while Honda, which had every reason to exit after another acrimonious year with McLaren, has chosen to remain in F1 in partnership with Red Bull junior squad Toro Rosso.
F1 continues to enjoy a robust following around the globe, one fundamentally unaffected by the 'booting upstairs' of Bernie Ecclestone as chairman emeritus and departure of some of his henchmen. Where doom and gloom had been predicted in some quarters after the F1 tsar's de facto exit, the teams and legions of fans were gripped by a wave of enthusiasm.
After a first season under Liberty, F1 has every reason to be cautiously optimistic, with expectations of progressive commercial growth from the end of 2020, coupled with anticipated revisions to its sporting, technical and revenue-distribution structures, further cause for confidence.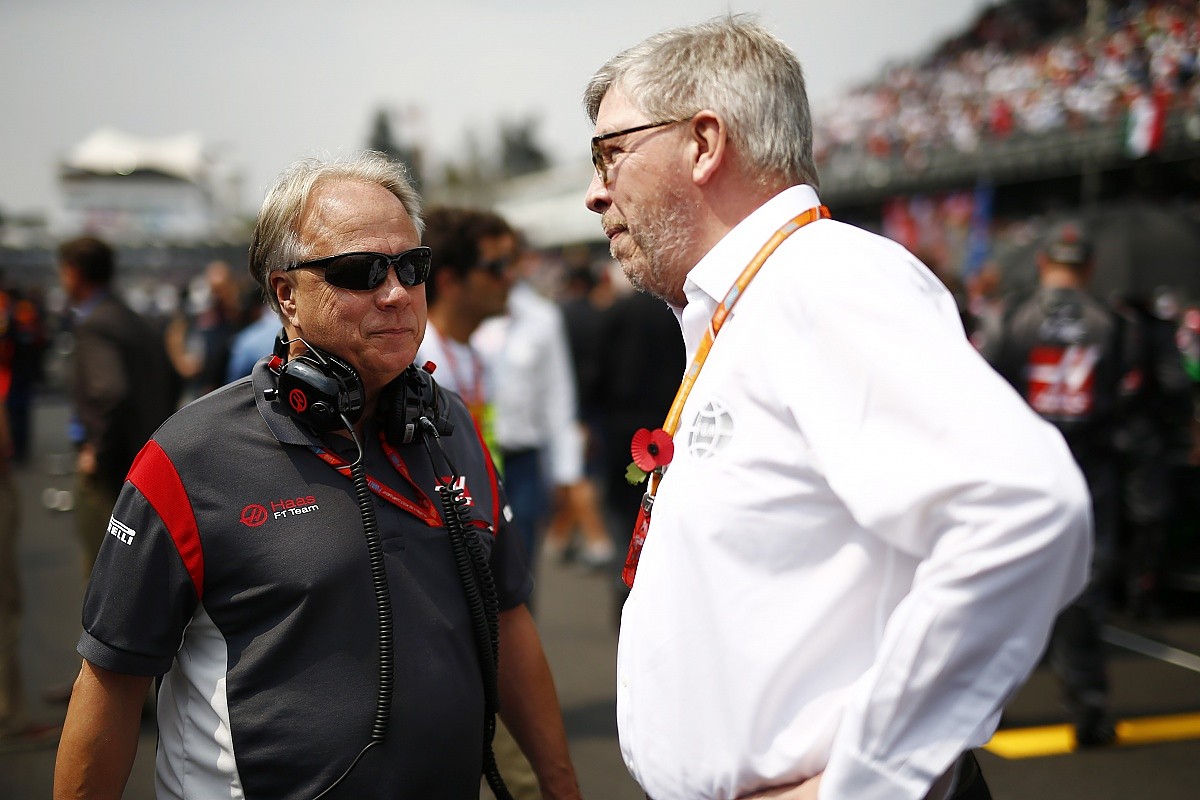 Methodology
With seven of the 10 teams based in Britain, mandatory Companies House filings facilitate financial analysis of UK operations. In addition, although Haas's F1 headquarters are situated in North Carolina and the cars manufactured by Dallara in Italy, the race operation is based in Banbury.
Such accounts are at least nine months in arrears, so this information has been supplemented by discussions, analysis and educated estimates. Various sources were consulted and cross-referenced, including filings, known variables, informed assumptions and inside information. The same methodology was applied for non-UK-domiciled operations.
As development costs for the major technical changes introduced for the current season were primarily incurred during 2016, there was a jump in budget and headcount levels of approximately 5% over '15. According to most sources, these levels have now generally stabilised, with only modest increases being reported in some instances.
The Autosport 'Bang-for-Buck' (B4B) index, in which team budgets - excluding engine divisions - are divided by the respective championship advances made by teams over the season, was revised for last year's edition and this methodology is carried over to ensure consistency (see page 27).
FOM payments were calculated on the basis of a breakdown provided by an insider, and are based on F1's revenues for the year, disbursed to a scale paid out on the inequitable scale (see below) first revealed by Autosport.
New for 2017 is the inclusion of '16 budget and headcount levels per team for comparison purposes. In closing, it is important to note that our analysis focuses on '17 team budgets, and not '16 financial filings. As a result, there may exist considerable differences between the two sets of numbers.
Project 2017 payments to F1 teams
In millions and disbursed over 10 instalments during 2017, listed in order of payout
| | | | | | | | | | |
| --- | --- | --- | --- | --- | --- | --- | --- | --- | --- |
| Team | COL 1 | COL2 | TOTAL | LST | CCB | OTHER | TOTAL | 2016 +/- | 2016 CONST POSITION |
| Ferrari | 36 | 41 (13%) | 77 | 68 | 35 | - | 180 | -9 | 3 |
| Mercedes | 36 | 61 (19%) | 97 | - | 39 | 35 | 171 | - | 1 |
| Red Bull | 36 | 52 (16%) | 88 | - | 39 | 35 | 162 | +12 | 2 |
| McLaren | 36 | 31 (9%) | 67 | - | 30 | - | 97 | +18 | 6 |
| Williams | 36 | 33 (10%) | 69 | - | - | 10 | 79 | -9 | 5 |
| Force India | 36 | 36 (11%) | 72 | - | - | - | 72 | +7 | 4 |
| Toro Rosso | 36 | 23 (7%) | 59 | - | - | - | 59 | +3 | 7 |
| Renault | 36 | 16 (5%) | 52 | - | - | - | 52 | -19 | 9 |
| Sauber | 36 | 13 (4%) | 49 | - | - | - | 49 | -10 | 10 |
| Haas | - | 19 (6%) | 19 | - | - | - | 19 | - | 8 |
| Total | 324 | 325 | 649 | 68 | 143 | 80 | 940 | 965 (-3.5%) | |
Notes
Team budgets exclude engine divisions where applicable, with the assumption made that the FIA's guideline charge of £18m for an annual two-car supply is applied internally.
Currencies converted from Euros (Ferrari/Toro Rosso), Swiss Francs (Sauber) and US Dollars (FOM, plus team sponsor contracts) to Sterling for ease of comparison. Rates: £1 = €1.20/SFr1.30/$1.30
Figures rounded off for simplicity
COL 1 = Payments are based on a team's classification over two of the past three years
COL 2 = Payments are based solely on a team's 2016 classification
LST = Long-standing team
CCB = Constructors' championship bonus
---
Mercedes Grand Prix

Brackley, Britain (German control)
2017 Budget £290m (excluding engines) 2016 Budget £265m
2017 Income £290m
£135m FOM (including £57m bonus)
---



Employees

860

(excluding engines, estimated 450)

2016 850




2017 Profit / Loss

break even

B4B £32.2m (advance of nine places)
Daimler-Benz's F1 activities are split into two: Mercedes Grand Prix (race operations), and High Performance Powertrains, which operate autonomously.
"I don't want to say the precise number, but the marketing contribution from Daimler is around 10% of revenue. That's a fraction of the exposure [F1] generates. It makes us profitable."
Motorsport director Toto Wolff
The former is held 60/30/10 by Daimler, motorsport director Toto Wolff and non-executive chairman Niki Lauda. Intriguingly, although HPP reports through Wolff, he is not listed as director, whereas Lauda is.
Headcount increased during 2016 as the team ramped up for the new regulations, with staffing levels remaining virtually unchanged through '17. FOM revenues remained stable, as did financial support from parent Daimler, which again amounted to around 10% of turnover. Although no significant new deals were announced, the increased turnover suggests escalated income per sponsor.
The February extensions of the contracts of Wolff and Lauda to the end of 2020, coinciding with the expiry of F1's current agreements, further reinforces the team's commercial and managerial stability.
---
Scuderia Ferrari

Maranello, Italy
2017 Budget £350m (including engines; estimated £305m without) 2016 Budget £330m
2017 Income £310m
£170m licensing/sponsors (including Ferrari)
£140m FOM (including £80m bonus)
---



Employees

960 estimated

(excluding engine operation, estimated 440)

2016 900 estimated




2017 Profit / Loss

break even

(after Group contributions)
B4B £43.8m (advance of eight places)
Ferrari is unique in producing its F1 car within one complex. It shares facilities, R&D and manufacturing costs with its road-car operation, which supports Gestione Sportiva in lieu of advertising. This complicates things, as revenues/profits for the F1 operation are not available. The October 2015 New York Stock Exchange listing provides further excuses for refusing to provide numbers for 'fear' of insider trading.
"The [commercial] dialogue has started. We have time until 2020 to find a solution, one which is good for the sport, but we also have to be clear on things we can't back down on."
President Sergio Marchionne
On the revenue front, the team benefits from the largest share of FOM's revenues. It rakes in almost a quarter of the team pot. Sponsors such as Shell, Santander and UPS complement the £75m provided by Philip Morris in exchange for nominating the red hue, and exploiting the team for promotional purposes.
But Santander has departed, likely to be replaced by a Philip Morris smokeless-tobacco brand.
In 2017, the team put up a valiant struggle but finished second despite having the largest headcount and overall budget. This performance was reflected in its RACE share price, which shot from a shade under $60 to $110 in 12 months despite a modest increase in road-car sales. A severe blot is Ferrari's threat to exit F1 should the commercial playing field be levelled.
---
Red Bull Racing

Milton Keynes, Britain (Austrian-owned)
2017 Budget £215m 2016 Budget £215m
2017 Income £220m
£125m FOM (including £56.6m bonus)
---



Employees

740

(adjusted for outside projects)

2016 740




2017 Profit / Loss

Profit £5m

B4B £30.7m (advance of seven places)
Red Bull's UK-based operation draws on two interlinked companies: Red Bull Technology, which provides componentry and services to Red Bull Racing, the race-team entity. RBT also supplies gearbox/hydraulics/other permitted technologies to Toro Rosso, and delivers services to other group companies, so Red Bull's racing budget has been adjusted to £215m.
"Budgets are under enormous pressure as the price of getting performance keeps coming [up] because everyone is searching for incremental gains."
Team principal Christian Horner
Despite being an engine customer - Renault power units badged TAG Heuer - Red Bull continues to hold its own against manufacturer operations, mainly on account of tight commercial controls that focus F1's third-largest budget on crucial areas: chassis design and racing operations.
During 2017, the team, which mostly earns in dollars (FOM and sponsors) or euros (sponsors, including Red Bull), gained from Brexit. The team acquired Mobil support, in place of Total, with a revenue boost, but failed to secure a title sponsor to replace Infiniti, which departed (to Renault) at the end of '15. But Aston Martin upgrades its current 'innovation' partnership to a title role from '18.
Due to second place in 2016's classification, FOM revenues grew by around £12m, further reducing the parent company's burden by approximately £10m, yet the team expects to show a modest profit. For the rest, it was a 'straight-line' season, with overall metrics remaining broadly at '16 levels - yet RBR won three grands prix.
---
Force India

Silverstone, Britain (Indian-owned)
2017 Budget £97m 2016 Budget £90m
2017 Income 97m
£7m other (including shareholder/driver-linked income)
---



Employees

405

2016 380




2017 Profit / Loss

break even

B4B £16.2m (advance of six places)
Buoyed by finishing fourth in the 2016 classification, and the additional FOM revenues generated by the performance, Force India received a further boost by inking a £14m deal with 'pink' water-treatment company BWT.
"The backing of new partners, including BWT, contributed towards our success and allowed us to maintain a high development rate throughout the season. We continue to invest in the right people."
Chief operating officer Otmar Szafnauer
Headcount increased by 25, mainly engineers, with the deal further enabling shareholders to scale down their contributions, and the debtors' backlog to be cleared.
BWT, a number of secondary sponsors including driver Sergio Perez's Mexican backers, Hype and Diageo - the latter associated with patron Vijay Mallya's business interests - make up the commercial portfolio.
The effects of Brexit enabled Force India to break even despite being 'disenfranchised' by FOM. Still, FOM income amounted to more than 50% of the budget, indicating how challenging F1's sponsorship market remains.
---
Williams F1

Wantage, Britain (Frankfurt Stock Exchange-listed)
2017 Budget £120m 2016 Budget £105m
2017 Income £120m
£60m sponsors and driver-linked income
£60m FOM (including £7.5m bonus)
---



Employees

575

2016 530




2017 Profit / Loss

break even

B4B £24m (advance of five places)
Commercially, 2017 proved much the same as previous years for Williams F1 (a subsidiary of the eponymous group), with income and budgets remaining constant.
"The wider financial environment remains extremely tough for independent teams, a situation that can only be properly addressed through fairer revenue distribution and cost controls. Despite that, we have made good progress."
CEO Mike O'Driscoll
New for '17 is a deal with driver Lance Stroll, whose family acquired space, cars and kit, in turn sold to Canadian partners. A total of £10m was derived from 'selling' Valtteri Bottas to Mercedes, albeit marginally offset by payment to his successor Felipe Massa.
Title sponsor Martini, plus Rexona and Randstad, continued their partnerships and contributed around half of non-FOM income. Stroll and R&D credits provided the balance to give a budget boost of £15m over 2016, when Williams plc delivered a modest profit.
Clearly, 2017 on-track performance was disappointing, although an upturn is expected after a restructure, with the experienced Paddy Lowe brought in as chief technical officer and shareholder. Williams's future seems positive given that the increased funding will impact primarily on the 2018 car.
Note: as a listed company, Williams stresses that for legal reasons any information provided is indicative, and does not constitute forward projections.
---
Renault F1

Enstone, Britain (French-owned)
2017 Budget £150m 2016 Budget £130m
2017 Income £150m
£30m (sponsors, including Infiniti)
---



Employees

620

(excluding engine operations, estimated 450)

2016 520




2017 Profit / Loss

break even

B4B £37.5m (advance of four places)
Having acquired ailing Lotus (formerly Benetton/Renault) for 2016, Renault set about re-establishing an operation that returned £60m losses in '15. Facility improvements and headcount increases continued through '17, with the staff level reaching a plateau at 600+ due to looming cost caps. The engine facility operates from Renault Sport in Viry-Chatillon, and is not included in this analysis.
"2017 was a year of growth; we invested a lot and worked hard both on and off-track and made significant progress since last year. This is demonstrated by the three-place jump we made in the constructors' championship."
Managing director Cyril Abiteboul
Funding is derived from three sources: Renault main company, which funds motorsport to the tune of £150m per annum across all categories, half of which is earmarked for F1; FOM income; and commercial/driver funding. But Renault injected an additional £10m as FOM revenues decreased by 20% year on year, while BP replaced Total on a like-for-like basis.
Improved 2017 results will deliver an additional £10m for next season, while the improved '18 driver line-up and upwards performance trajectory could see the team finish in the top five in '18, providing further commercial benefits. The signing of Carlos Sainz opens the Spanish market.
---
Toro Rosso

Faenza, Italy (Austrian-owned)
2017 Budget £110m 2016 Budget £100m
2017 Income £110m
---



Employees

400

2016 350




2017 Profit / Loss

break even

(including £50m underwrite by Red Bull)
B4B £36.7m (advance of three places)
Toro Rosso is a finishing school for Red Bull's cadre of development drivers, and during the latter part of 2017 returned to its roots by running rookies Pierre Gasly and Brendon Hartley after a period of retaining drivers for numerous seasons.
"Costs have to be reduced. It cannot be that teams spend 400m a year, while at the same time every penny counts when selling street cars to consumers. This is intolerable. We spend far too much money in Formula 1." Team principal Franz Tost
The team has continuously expanded its Faenza base and recruited accordingly for both its main operation and the Bicester windtunnel in the UK. Headcount increased 14% over 2016, with budgets rising 10%.
This is covered by Red Bull, as the sponsor portfolio (consisting primarily of Russian anti-virus brand Acronis and watch company Casio) and FOM revenues (41% of budget) remained largely static.
For 2018, the team partners Honda and should receive an appropriate revenue boost from the Japanese company, which previously pumped £60m annually into McLaren. But until F1's costs are reduced, Toro Rosso, like all independents, faces an unequal struggle.
---
Haas

Kannapolis, USA / Banbury, Britain (US-owned)
2017 Budget £100m 2016 Budget £100m
2017 Income £100m
---



Employees

225

2016 210




2017 Profit / Loss

break even

(including Haas underwrite)

B4B £50m (advance of two places)
Having finished in the top 10 in its first season last year, Haas qualified for FOM Column 2 money, providing an income of £15m. This relieved the pressure on machine-tool magnate Gene Haas, who uses F1 as a marketing platform for his eponymous products.
"We streamlined the operation and improved efficiency, enabling us to increase headcount within the same budget level. From 2018 we qualify for the full spectrum of FOM monies, which should enable us to improve our on-track and commercial performances."
Team principal Gunther Steiner
From 2018 Haas qualifies for Column 1 revenues after finishing in the top 10 twice in three years (FOM policy), providing a revenue boost. This year, that was worth $36m (£28m) to teams, but it will be lower thanks to the reduced revenues.
The team's 2017 budget remained stable, although efficiency improvements were made as the squad gained experience. It still operates to a convoluted model of a base in the US (where tooling/jigs/models are produced), cars designed and developed by Dallara in Italy using Ferrari's windtunnel, and race team operations in Banbury. Efficiency gains surely beckon.
Despite racing under the American flag, sponsorship acquisition has been slow. This suggests the market is not ready for a US team.
---
2017 Budget £175m 2016 Budget £185m
2017 Income £165m
£90m sponsors (including £60m from Honda)
£75m FOM (including £25m bonus)
---



Employees

690

(including McLaren Marketing F1 complement, 80)

2016 730




2017 Profit / Loss

loss of £10m

B4B £175m (advance of one place)
The light McLaren saw at the end of the tunnel after an encouraging second half of 2016 turned out to be a filthy goods train careering towards it. After pre-season testing it was clear the relationship with Honda was doomed, shifting focus to damage limitation.
"Our Formula 1[division] has not delivered the financial results we planned for, and that is why we're restructuring our Formula 1 business and coming away from our relationship with Honda. It means short-term pain, but it's the only way we'll be able to rebuild our commercial fortunes."
Group COO Jonathan Neale
Sixth place in 2016 increased revenues from FOM by £8m, but sponsorship revenues dropped by £20m, resulting in an operating loss of around £12m despite reductions in headcount. Having lost Mobil as partner, the team turned to BP as official supplier, with a bright point being the arrival of Logitech backing. A title sponsor remains elusive.
Following the departure of former chairman/CEO Ron Dennis, Zak Brown and COO Jonathan Neale report to an executive committee headed by Saudi entrepreneur Mansour Ojjeh and Sheikh Mohammed Al Khalifa of Bahrain.
Losing Honda creates a £60m hole, plus previous commercial erosion needs to be halted - big asks. "We're the only team owned by two countries, so if anyone can carry us through, they can..." said an insider. True, but for how much longer will they be patient?
---
Sauber

Hinwil, Switzerland
2017 Budget £105m 2016 Budget £95m
2017 Income £105m
---



Employees

360

2016 320




2017 Profit / Loss

break even

B4B £105m (advance of 0 places)
This was a year of both upheaval and consolidation for Sauber, which in June parted company with long-standing team principal Monisha Kaltenborn having the previous year been acquired by Swiss investment group Longbow Finance.
Experienced motorsport manager Frederic Vasseur was installed as CEO, and under the Frenchman's leadership team morale has improved.
"We do not comment on our financial situation."
A team spokesperson
That the squad ramped up its efforts is evident from its headcount, which increased 12.5% year on year. It did not request advances on FOM revenues, as had been the case previously.
A 2018 branding deal with Alfa Romeo in return for current-specification Ferrari powertrains is further proof of Sauber's upward trajectory. Improved commercial performance is sure to follow, although for now Sauber languishes at the bottom of the constructors' table, but ahead of McLaren on B4B.
Bang for buck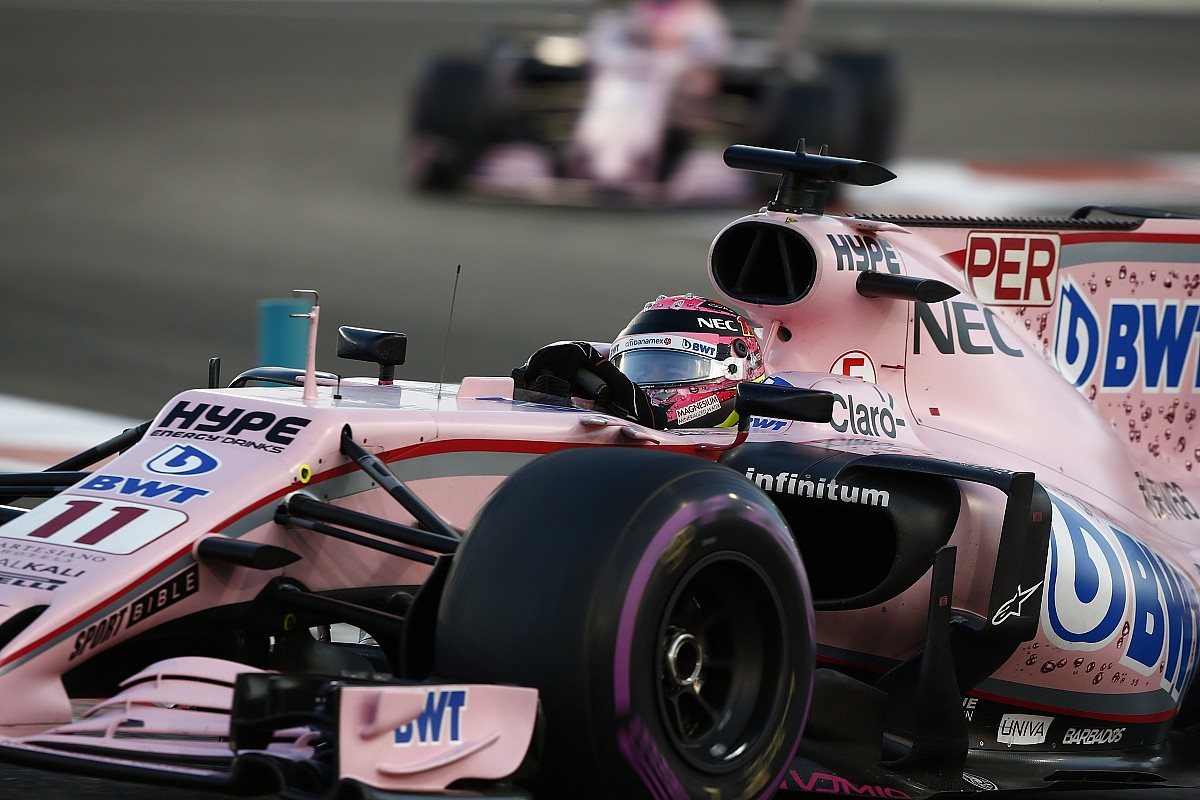 In calculating a team's bang-for-buck index, the simplest formula is to divide its budget by the number of points scored in any given season, which provides a cost- per-point-scored factor. But, as the points structure (understandably) rewards wins and podium places, this measure benefits frontrunners.
An alternative is to divide points scored by headcount to provide a team efficiency index. But this fails to take into account outsourcing, in turn flattering teams such as Force India or Haas, which outsource where possible. Equally, Williams and Renault, who manufacture in-house, are penalised. Combining purchase ledgers and payrolls would deliver fair results, but such information is not readily available.
Thus the fairest metric is to measure championship classification advances made by teams over a season, expressing the positions gained as a function of their budgets. This index assumes all teams start from an equal position (10th where there are 10 teams, as in 2017), with the leader progressing nine places, and the bottom team making zero progress. Force India, for example, moved up six places to finish fourth.
| | | | | | |
| --- | --- | --- | --- | --- | --- |
| POS | TEAM | Budget(£) | Advance | Cost/position (£) | 2016 B4B position |
| 1 | Force India | 97m | 6 | 16.2m | 1 |
| 2 | Williams | 120m | 5 | 24m | 2 |
| 3 | Red Bull | 215m | 7 | 30.7m | 3 |
| 4 | Mercedes | 290m | 9 | 32.2m | 5 |
| 5 | Toro Rosso | 110m | 3 | 36.7m | 4 |
| 6 | Renault | 150m | 4 | 37.5m | 9 |
| 7 | Ferrari | 350m | 8 | 43.8m | 8 |
| 8 | Haas | 100m | 2 | 50m | 6 |
| 9 | McLaren | 175m | 1 | 175m | 7 |
| 10 | Sauber | 105m | - | - | 10 |
As expected, for the second successive year Force India is F1's most cost-effective team, well clear of Williams, its natural foe. Intriguingly, both teams have similar budget levels and use Mercedes power.
Their performance differentials are down to drivers (both deployed experienced/rookie pairings), management and operations, plus technical-resource deployment. Saliently, Williams relies on an in-house model, including manufacture of its own transmissions, whereas F1's B4B champion procures complete powertrains, and outsources components and services where possible. There must be a lesson in that.
Conclusion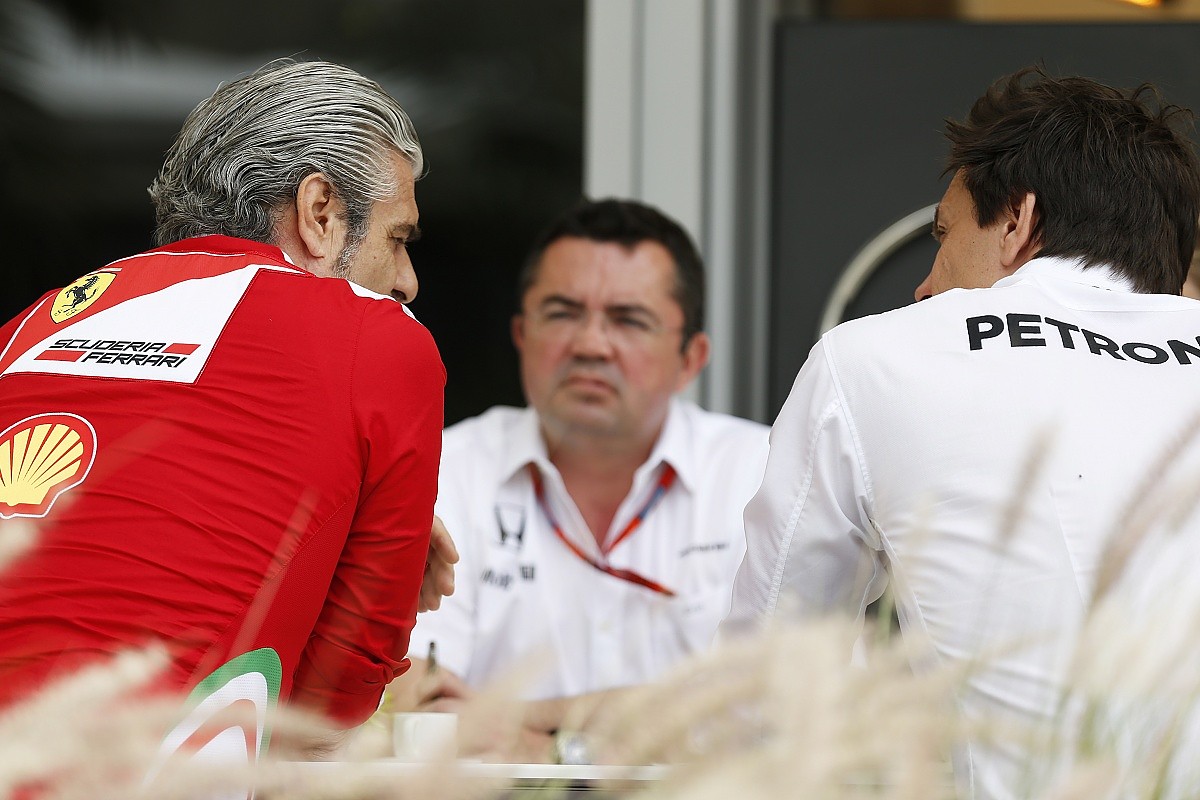 While in January the teams were buoyed by Liberty's takeover, by December there were long faces because of the prospect of reduced revenues, with teams also concerned that in its quest to find new fans, Liberty risked eroding F1's traditional fanbase.
Up and down the grid, the overriding comments were of treading water until the end of 2020, when F1 has the opportunity of starting with relatively clean slates on its sporting/commercial fronts. F1 remains stymied by contracts imposed by its previous ownership, the CVC Capital Partners venture fund, and until these wash through F1 is essentially standing still.
Last year this feature concluded: "The biggest challenge facing Liberty remains the task of levelling F1's commercial playing field, for teams with £85m budgets are scrapping in the same league as teams with four times that spend. Crucially, half the advantage is provided by bilateral contracts. Scrap those and 90% of F1's commercial challenges are cured in one swoop." That still holds true.
For every sponsor the sport gained in 2017 it seemed to have lost at least another, and that is alarming, particularly given that a team was lost and overall revenues are on the slide. Domination by a single team, namely Mercedes - albeit with a worthy challenge mounted this year by Ferrari - is also bad for business, and this impacts all the way down the grid due to the 'switch-off' factor.
Yet, in the final analysis, some teams reported growth - albeit modest - and F1 has momentum on its side, which should see it through to 2021. There is every reason to believe that Liberty is a more committed and judicious manager of F1's commercial affairs than CVC ever was. That is the brightest commercial development of '17.