Two months ago, after news broke that Bernie Ecclestone had been unceremoniously booted upstairs with the fancy title of "chairman emeritus" by the incoming owner of Formula 1's commercial rights, Liberty Media, speculation abounded that it was the last F1 would see of the 86-year-old.
Such suggestions were fuelled a week later by news that Ecclestone and various co-directors of the holding company had cashed in tranches of shares. This pointed to Bernie becoming disillusioned with the direction taken by the company he built he had built over a period of 40 years, and was phasing himself out.
This writer, though, saw it differently, speculating that a possible showdown between Ecclestone and F1's new management team was looming, concluding with "[Bernie] knows the business inside out (and outside in, to boot) and has a head start over his (possible) adversaries should push come to shove-back. And, this time, he has nothing to lose..."
Regardless of what was said or written, Bernie kept a low profile, so much so that the word was he'd headed to his coffee farm (and in-laws) in Brazil to recharge his batteries ahead of a more relaxed life with Fabiana, his wife of four-and-a-bit years.
Yet, during F1's test fortnight, various paddock inhabitants admitted to having heard from him, with one or two confessing to having attended his "farewell" dinner hosted by Flavio Briatore. On the second press day at the Geneva Motor Show the FIA convened a banquet for Bernie, with various captains of industry and media folk staying on for the occasion.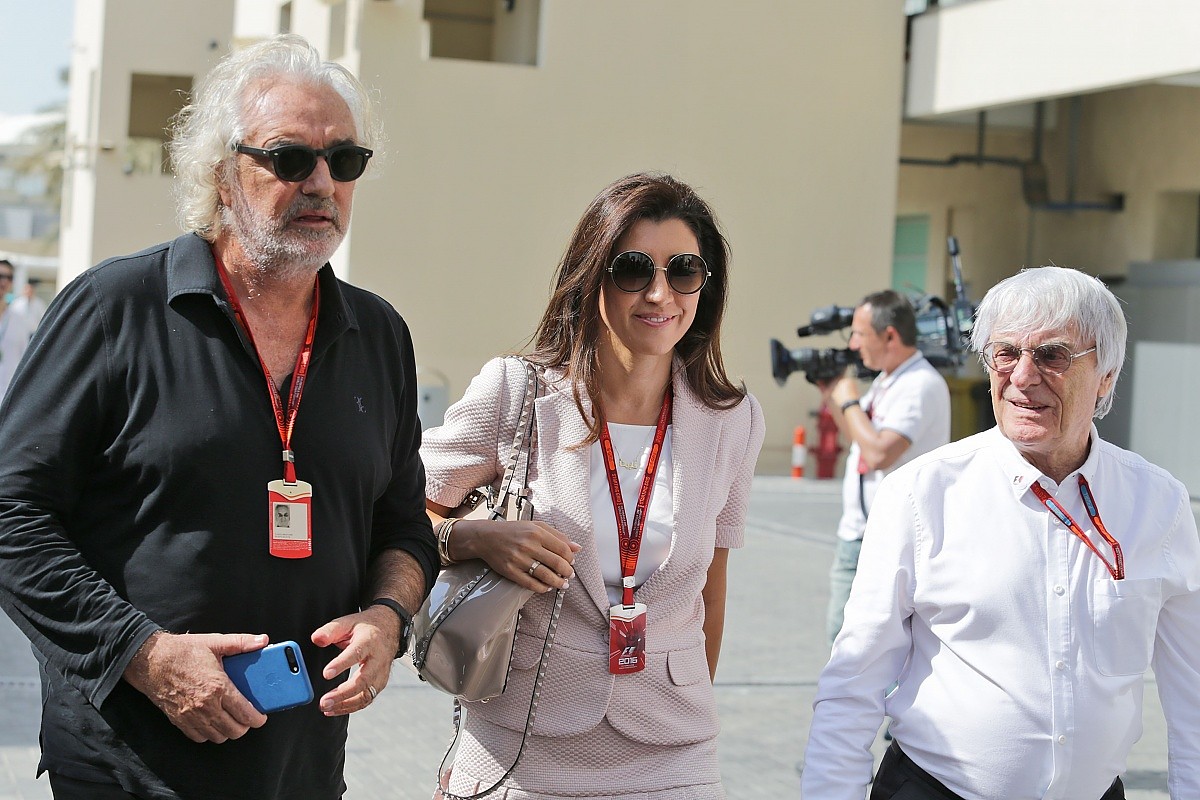 Then, out of the blue, an email from Bernie's office hit my desk late last week. Would a call be possible, it asked. When the call came it opened with his traditional banter (or not) of "You write a lot of nonsense..." before he moved to: "A lot has been written about me, and I have not reacted. But I think it's time to tell the truth about what we've done, and what we're doing." When, then, Bernie?
"I'm off to Brazil this weekend." Coffee farm and family? "Yes, but I'll visit the president (of Brazil, Michel Temer) to see if we can save the grand prix," adding he had invested 45 years in the event, and did not wish to see it disappear due to the country's financial situation. Unsaid was that Interlagos is named after one of Bernie's favourite Brabham drivers, the late Jose Carlos Pace.
After comparing our travel plans and schedules we agree that a meeting in Bahrain is the only feasible option. It had all been fairly vanilla, and Bernie does not do custard very well - so what was the real reason behind his call, what was it he really wished to share?
"People should ask exactly what it was Ross Brawn [Liberty's newly-appointed chief with overall responsibility for sporting, technical and operational issues] did at Ferrari. I asked Michael [Schumacher] who ran the team, and he said 'I do'. Michael and Mr Todt [pronounced by Bernie to rhyme with 'road', as in large frog] ran Ferrari, not Ross Brawn. He helped them."
Clearly, stung by media coverage about how the new management team, directed by the only man within Liberty with F1 experience, namely Brawn, wishes to change F1 going forward, Bernie's fightback has begun.
In typical Bernie style, he chose the moment carefully before starting his offensive: exactly a week before proceedings in Melbourne were due to get under way, exactly a week before it's all change in F1. Just when the world waits with bated breath to see the new cars in anger, to see how Liberty gets on, to see whether the Mercedes hegemony continues, Bernie lobs his hand grenade...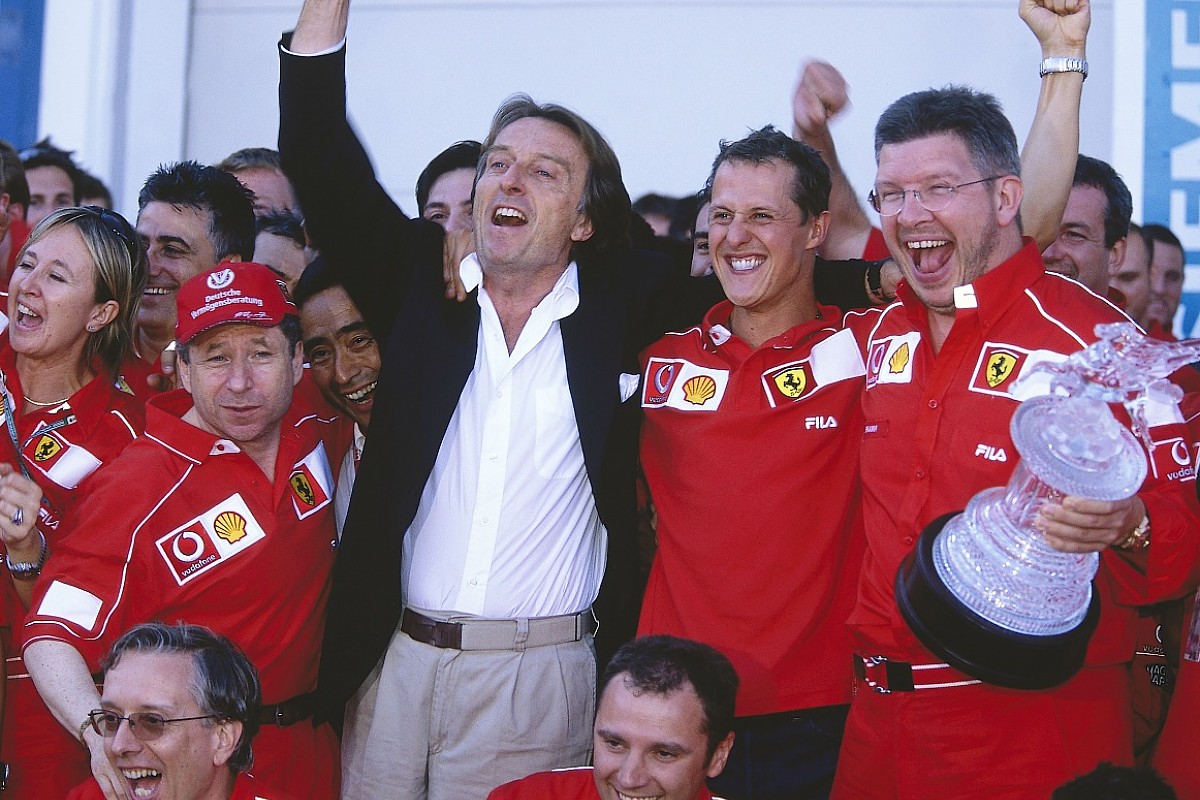 Those familiar with Total Competition, a book on lessons in executive strategy co-authored by Brawn and former Williams chairman Adam Parr, will have gleaned that both experienced bruising run-ins with Ecclestone. Indeed, both make clear their beliefs that Ecclestone played parts in their respective downfalls.
A particularly telling paragraph, attributed to Brawn and written before CVC confirmed Brawn's appointment as MD and Bernie's emeritus role, reads: "[Ecclestone] will go and meet his maker one day, but no one has managed to depose him; you can't go to CVC Capital Partners and have an argument and think they will override him. There is no higher authority."
Another passage is equally critical of Bernie: "So it's frustrating that even pretty senior individuals in Formula 1 will not have a long-term vision or plan...and Bernie's one of the worst. Someone's got to fix it by implementing a proper strategic plan, or it's going to suffer even more.
"I can't remember a time when Bernie initiated a fundamental strategic change in Formula 1. Any of my experience of him in meetings is that he always comes up with something which is so diverse, so divisive, that it never takes off."
Strong words, those, and Brawn's appointment effectively makes him F1's mover and shaker. Bernie is no longer the higher authority, and Ross has moved into his former domain with a vengeance - albeit in his cool, calm, collected way. More different individuals the two could not be.
During testing in Barcelona various F1 employees outlined how Brawn is restructuring operations - an ongoing process - with one or two key Ecclestone loyalists being placed on gardening leave. That alone would not have sat well with Bernie, who built his empire the old East London way.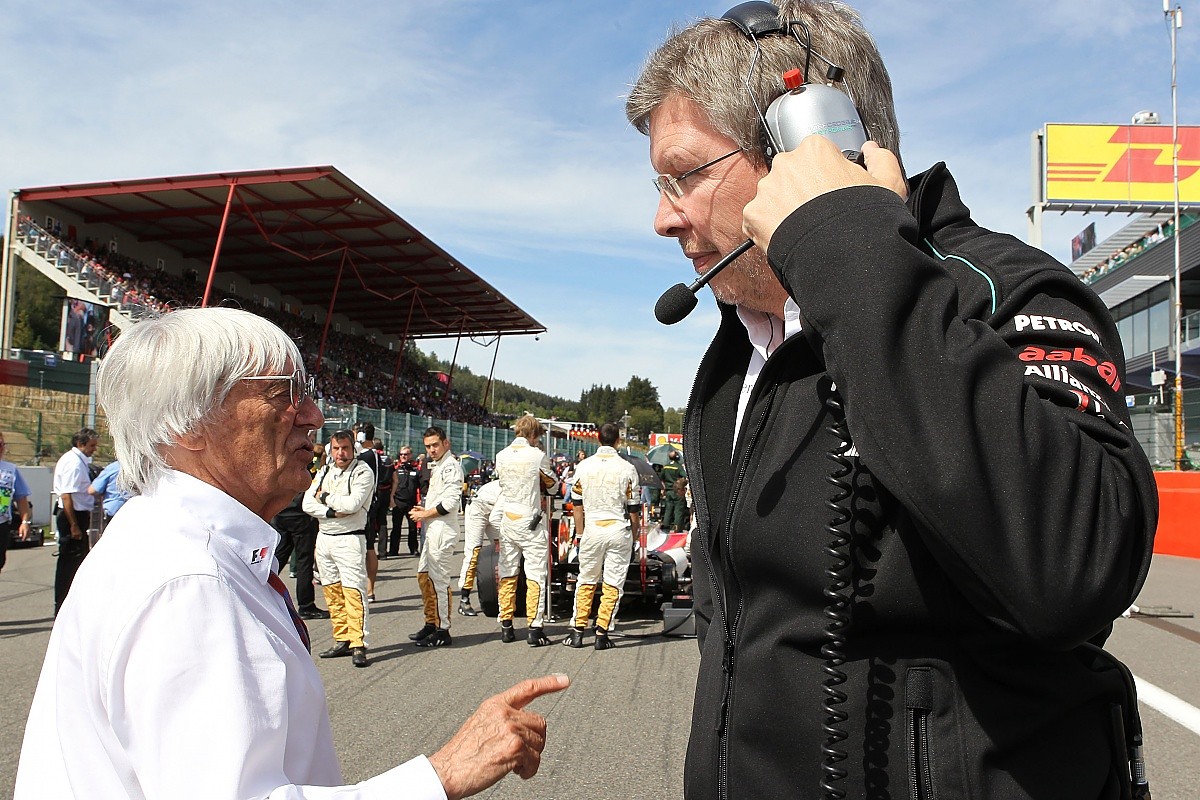 During our chat he made clear he did not blame Liberty for easing him out of the mainstream, nor did he appear to hold the move against Chase Carey, Liberty's appointed chairman/CEO of F1 - and Brawn's "boss". Indeed, it was Carey who spoke to Bernie face-to-face about the emeritus role, and therefore could stand accused of booting Ecclestone "upstairs".
Yet it is Brawn, not Carey (nor Sean Bratches, the marketing member of the executive triumvirate) who seems to have got to Bernie. As the book makes clear, bad blood existed between the two for many years, and Brawn is, of course, closely aligned with FIA president Jean Todt following their record-setting Ferrari era with Schumacher. Is Bernie intent on driving a wedge between Liberty and the FIA?
Last September in Monza, when F1's takeover by Liberty was all but confirmed, Bernie spoke about remaining in F1's CEO role for three years (or as long as he was still up to it), yet just three months later he was hastily and unexpectedly stripped of all executive duties.
The word in the paddock is that post-Mercedes Brawn was offered a return to Ferrari as team principal, but had made a condition of acceptance that he was Ferrari's highest sporting authority. When that was not forthcoming, he withdrew from discussions.
Given the historic antipathy between Ross and Bernie, could it be that Brawn was similarly insistent about having full authority, and accepted his F1 managerial role on the proviso that Bernie was neutered, forcing Carey to deliver the bad news despite their earlier agreement?
That could be an explanation for Bernie's latest onslaught. Can the next salvo be expected in Bahrain?