This is a great weekend for British motorsport. Or at least it is if you are a Londoner, born and bred, like me. Motor racing - and I must stress the word racing - returns to my city after an absence of nearly 43 years with two Formula E races this weekend.
The London ePrix in Battersea Park is the first motor racing in the capital since the Crystal Palace circuit closed its doors back in 1972.
That makes the double-header finale of the inaugural Formula E Championship a significant moment in motorsport history in this country, one that's particularly poignant for someone of my age.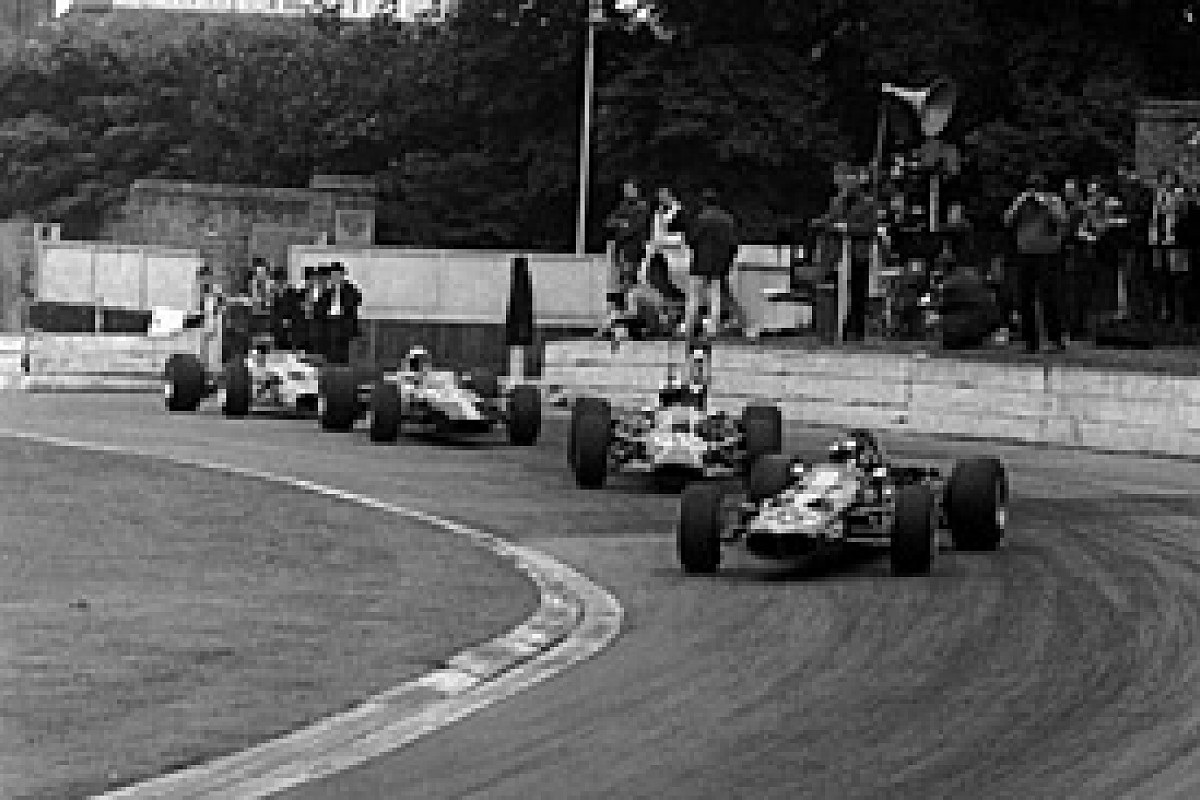 Racing at Crystal Palace from the 1960s is now a distant memory © LAT
It's not often that I wish I was older than I actually am, but had I been born a few years earlier, I'm sure I would have got to see racing at 'London's Own Circuit'.
I unfortunately missed out, so I have to content myself with mischievously telling people I've competed at the Palace. (Not in the against-the-clock sprint that takes place there these days, but in two and four-lap races at the athletics stadium as an almost half-decent middle-distance runner in my youth.)
But my joy at seeing four-wheel motor racing finally return to an urban environment in the UK goes beyond my being a forty-something Londoner who missed out on the thrills and spills of Crystal Palace.
The FIA's championship for electric vehicles is bringing motorsport to the people, and that's important in an era when our sport - with a few notable exceptions - draws far fewer people through the gate than it did when I was a youngster.
Motorsport needs to attract a new and younger audience, which is actually one of the founding principles of Formula E. A motor race on the doorstep of some young and enquiring minds is, I hope, going to fire the imagination a new generation of fan.
Let's not pretend, however, that Battersea is going to start a trend for city tracks in the UK. The event is happening for a very specific reason: the cars are electric. Had someone approached the local council with plans for a conventional motor race, they would have been shown the door and had it slammed behind them. Then bolted and possibly barricaded.
Many friends and colleagues - some who wouldn't know any better and some who really should - keep talking about the return of street racing to these shores a quarter of a century on from the demise of the Birmingham Superprix.
The London ePrix is nothing of the sort - it is a parkland circuit of which we have a long and fine tradition in the UK. It just happens to be an inner-city park rather than some kind of country estate.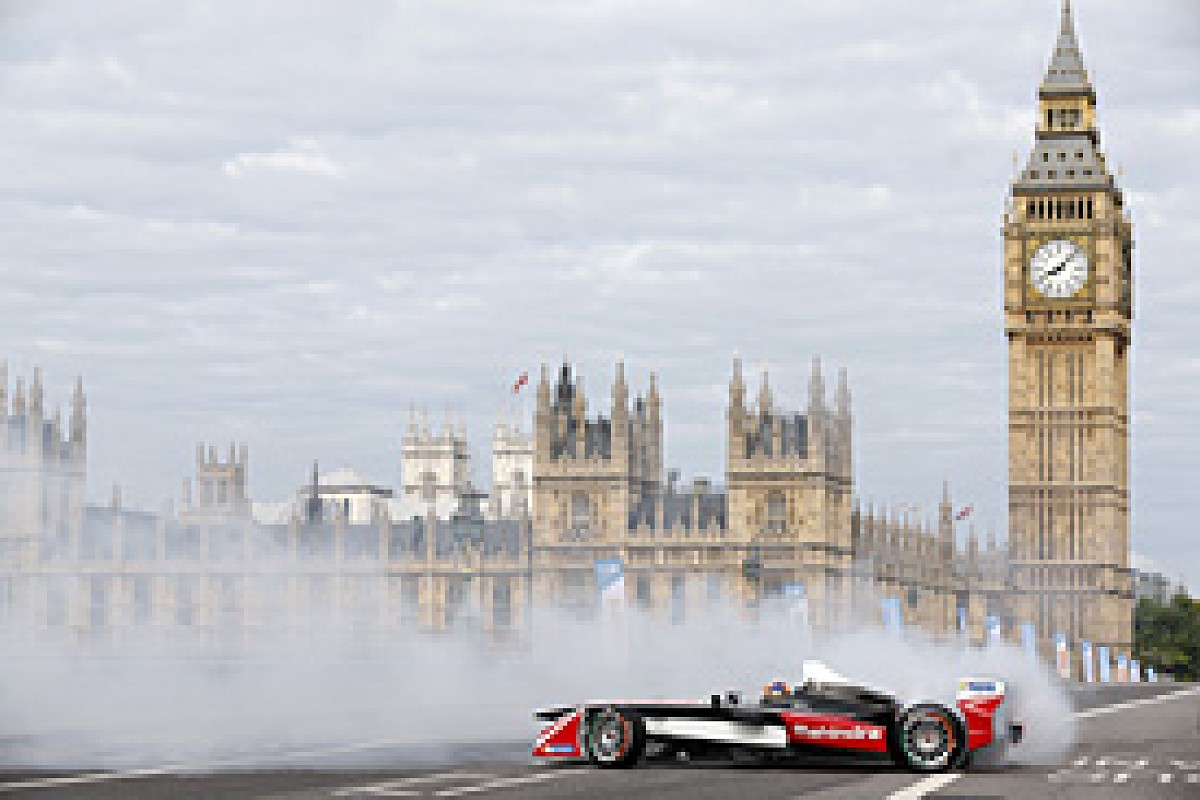 Don't expect full-on 'street' races in London any time soon © LAT
I'm not sure where the confusion stems from. Maybe it's because they've seen Formula E racing on streets around the world on their television sets over the nine months of its first season. Or maybe it's something to do with this year's Deregulation Act, which has gone a long way to removing the major hurdle to organising a street event in this country.
The new law, which allows the Road Traffic Act to be suspended without a specific act of parliament, came too late for Formula E, and secondary legislation is still required to create the statutory apparatus to facilitate closed-road motorsport.
But that didn't stop the championship from evaluating a circuit that would have incorporated part of Hyde Park Corner. The reason Formula E didn't push on with those plans is probably the same reason why there won't be street circuits popping up around the country.
"If we created a huge traffic jam in London for two weeks, people were going to hate Formula E," series boss Alejandro Agag told me last week. "That would have been a bad starting point."
The disruption inevitably caused by a temporary street circuit would be a bad start for any potential venue, especially in this day and age. The legislation that allowed for the Birmingham Superprix was passed more than 30 years ago when this country was a very different place. Especially on a Sunday. The shops weren't open and you couldn't get a drink in the afternoon.
A street race in the UK would require immense political will, massive financial clout and the dogged determination of an individual of the like of Martin Hone. He was the architect of the 'Monaco of the Midlands' and spent the better part of 20 years pursuing his dream (only to have the event ripped out of his control, but that's another story).
I believe a street race would be a major boost for the British Touring Car Championship. But it could only happen if it was a major boost for the town or city wanting to host such an event.
The Superprix, remember, was conceived as a way of improving the dreary image of a city that in the 1960s and '70s was hardly regarded as a destination. It also tied in with Birmingham's place at the heart of something that doesn't really exist today, the British motor industry.
Maybe there is a municipality out there that wants to put itself on the map and speculate on a street race that might eventually be financially beneficial to the local community. But the road to that end would be long and tortuous even without the need to go to Parliament.
The Deregulation Act may one day lead to hillclimbing, sprinting and rallying on the public roads of mainland Britain, but I'm not convinced I'm going to see street racing again in my own country any time soon. Or possibly ever.
And the possibility of a London Grand Prix? It just ain't gonna happen. So racing in the capital for the moment means Formula E in Battersea Park.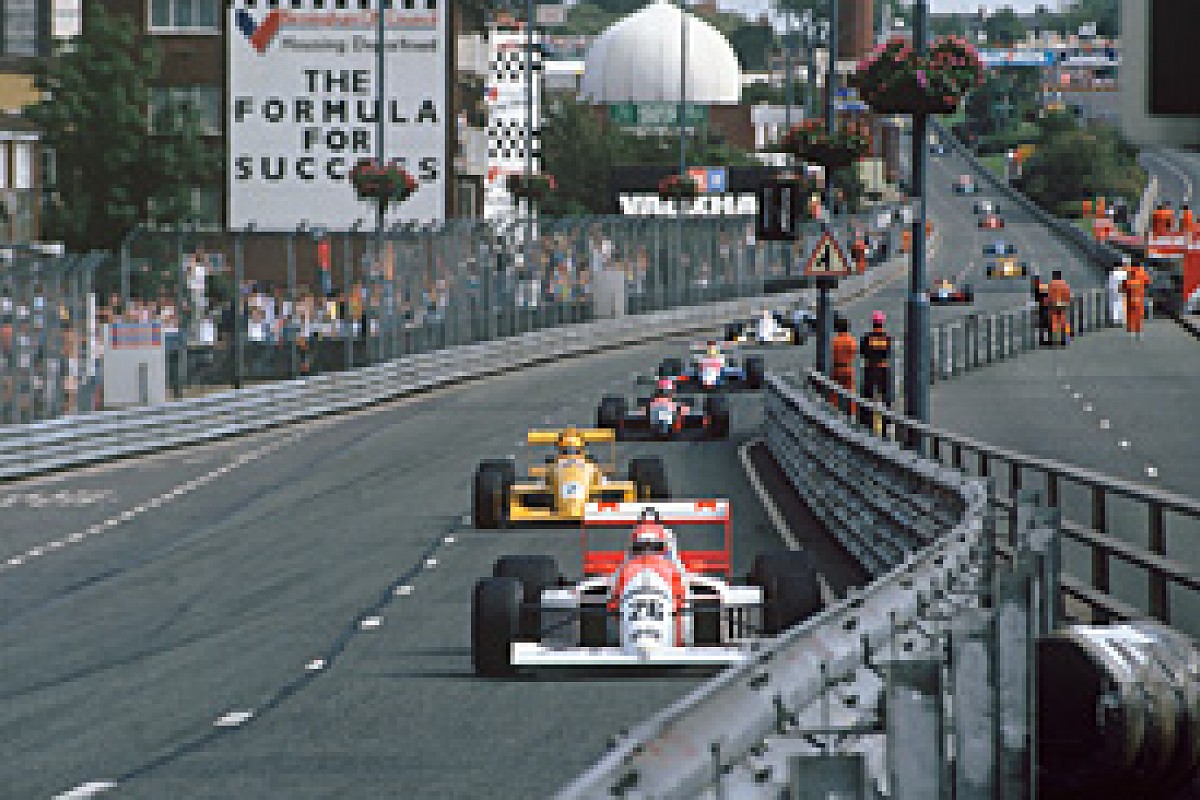 Times have changed since Birmingham held its 'Superprix' street-race events © LAT
Just in case you were wondering, I haven't forgotten about short-oval racing at Wimbledon Stadium. Nor am I ignorant of other oval tracks to have operated vaguely within London since the closure of Crystal Palace (the likes of Walthamstow, White City and Layhams Farm) and oddities such as Hot Rods and Superstox racing in the soon-to-be demolished Earls Court exhibition centre in the early 1990s.
They represent an entirely different code of motorsport, and therefore I have chosen to dismiss them when talking about the wait of 40-plus years for a return of racing to London.
The same goes for the two-year stint of the Race of Champions at Wembley Stadium. Drivers don't race for the same piece of asphalt in the RoC, so it isn't racing at all, right?
New Wembley, its car parks and access roads were another venue evaluated, at least briefly, by Formula E for the all-important London fixture. The ExCeL exhibition centre was another potential home for the fixture and was waiting in the wings as a plan B if Battersea had failed to get either local authority approval or planning permission.
ExCeL is still is there in the background. Planning consent for the Battersea track is for five years and the local council's agreement with Formula E mirrors that. There are break clauses if the fixture doesn't work for either side, and there is still opposition to the event that may or may not grow over the coming days.
I really can't predict how this weekend will turn out. There are question-marks about the track, both in terms of the camber of some of the roadways and their (lack of) width, which could draw a line under the event after just one year.
And there is the opposition from locals and park users. All I know is that there aren't too many places better for Formula E to showcase itself in London than a famous riverside park barely two miles from the very centre of the city.
And that's part of the reason why I'm so excited about this weekend. A trip out east to ExCeL just wouldn't have the same appeal.