Structure exists to serve a purpose. But too often, it becomes an end in itself rather than the means to achieve the real objective.

Max Verstappen's lightning-fast rise from karting to Formula 1 in 2015 without ticking many of the junior-formula boxes has led to criticism, but instead should the issue not be about what the single-seater ladder is there to achieve?

The Formula 3 European Championship ace will make his grand prix debut next year for Scuderia Toro Rosso at the age of just 17, having raced in cars for the first time this year. The gut reaction is that it's an idiotically hasty move with the potential to destroy a driver of huge promise.

But, logically, the question has to be not simply whether he has passed through the levels in the single-seater ladder that convention indicates he should have. Rather, it is whether or not he is prepared for the step to F1.

For years, there have been complaints about the crowded marketplace in the feeder series. The demand is always to streamline, to offer a clear progression between karting and grand prix racing.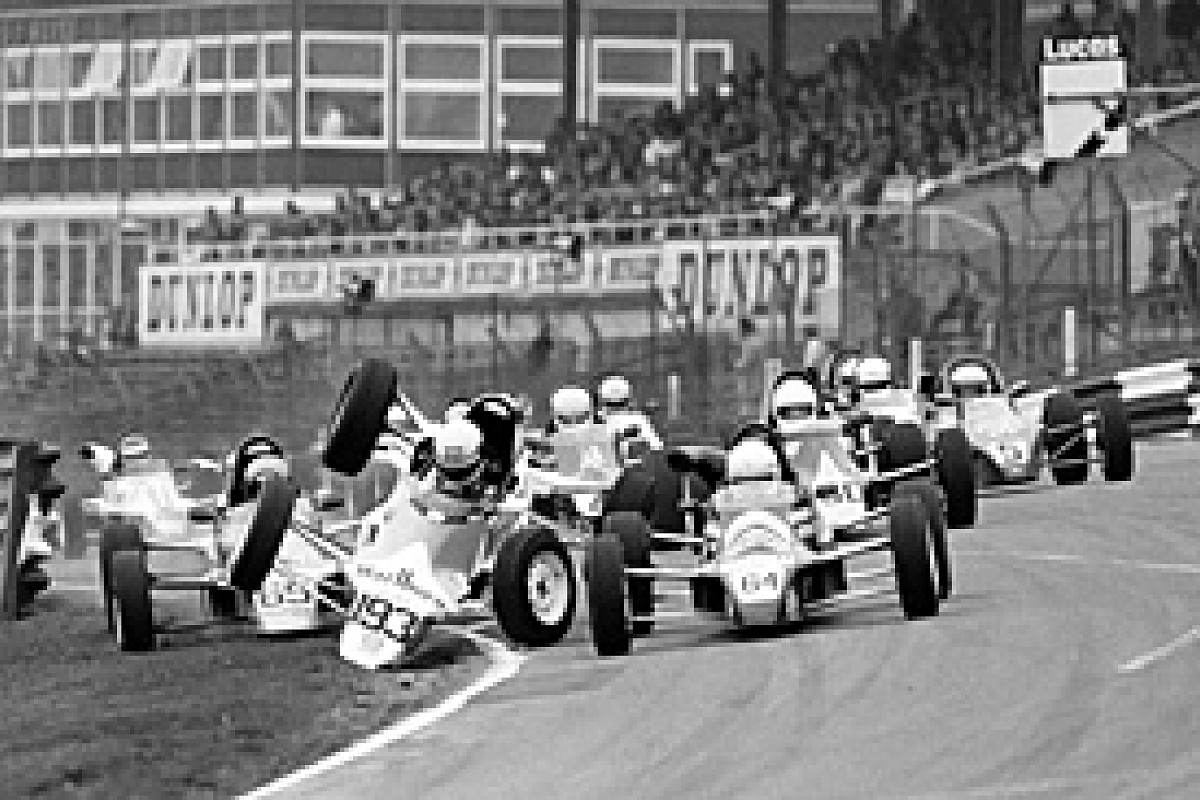 Formula Ford was created to provide a first rung on the ladder to F1 © LAT
There are those who, with misty eyes, recall the days when it was so simple, with drivers going from Formula Ford/Formula Renault 2.0, to Formula 3, to Formula 2/Formula 3000/GP2 and then to the top level.

That is, of course, a very simplified and sepia-tinged view of things. After all, in Britain alone, at times, there were multiple championships for FF1600 and F3. But it is fair to say that, today, there are too many championships offering much the same thing and competing for the same drivers.
The real question has to be the educational needs of the driver. And in evaluating this, karting is too often overlooked.

In the case of Verstappen, he started driving about in karts at the age of four. A few years later, he was racing, and he has been doing so ever since. In karting, he will have experienced set-up work, chassis development, tyre testing, countless races and myriad different machinery. That's one hell of a foundation.

After all, top-line karting is well-funded and brutally competitive. When Verstappen won the KZ world championship last year, among his rivals were not only fellow hotshoes, but experienced drivers such as Jaime Alguersuari and karting superstar Davide Fore, at 40 a multiple world champion and someone with over three decades of competition under his belt.

So when drivers start out in car racing today, the vast majority are already hugely experienced. Realistically, only the absolute best could ever contemplate jumping from karting to top-line F3, as Verstappen has done, so perhaps the ideal first step is to move to the entry level in FR2.0 or the developing Formula 4 category.

Clearly, there is still much to learn for such drivers. Although the skill sets are similar, the techniques required in cars can vary dramatically, which explains why so many karting aces fail to translate their ability to long circuits when they graduate.