October 26 1986 is remembered as the day that Nigel Mansell's spectacular tyre failure in Adelaide handed the world championship to Alain Prost. It was also the day that Roland Ratzenberger won the Formula Ford Festival at Brands Hatch, firmly marking himself out as a man of the future.
That evening the beaming Austrian celebrated in the Kentagon, the crowded bar at the top of Paddock Hill Bend. Among the first to congratulate him was Johnny Herbert, winner of the previous year's event. Inevitably the two men chatted about their hopes for the future. Roland had recently signed to drive for BMW in the new World Touring Car Championship, while Johnny was heading towards British Formula 3 with Eddie Jordan. Both men had loftier ambitions.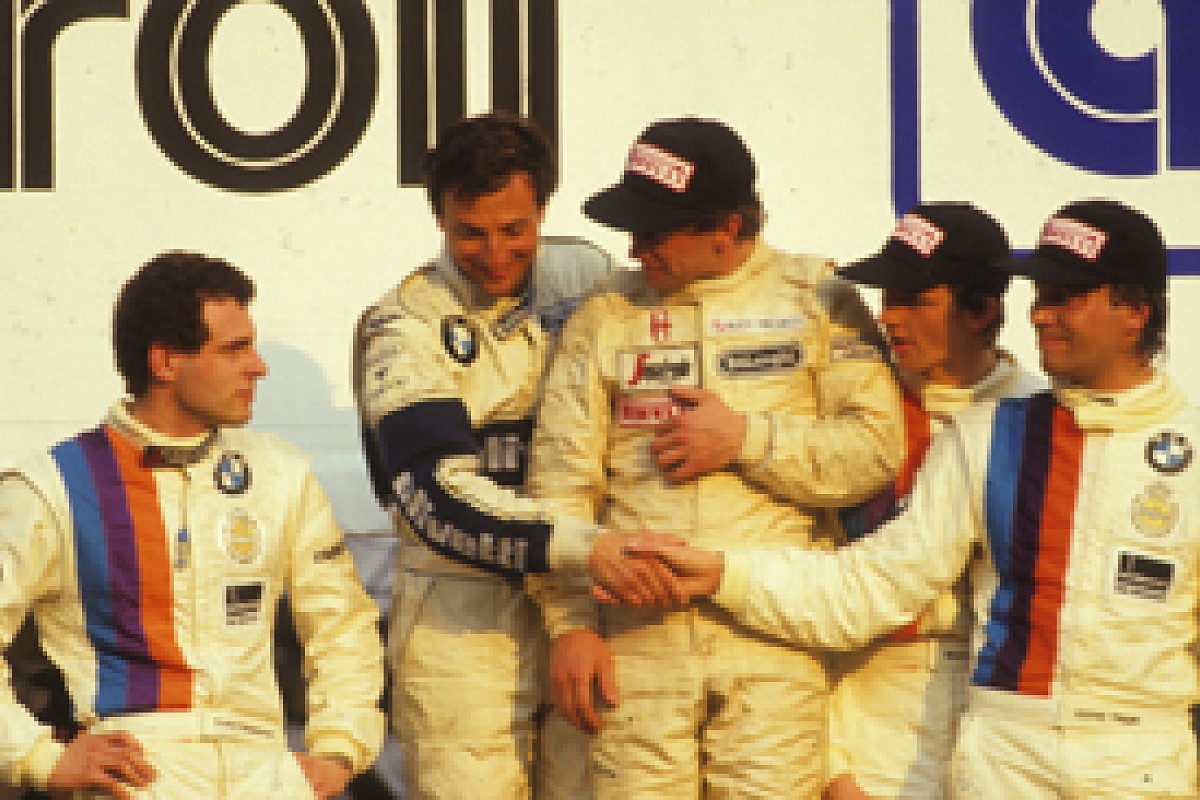 Ratzenberger (left) on the Monza podium during the 1987 World Touring Car Championship © LAT
"We talked about where the journey was leading us," Herbert recalls. "He'd had the difficult times, and then won the Festival. I had won the Festival the year before, but then had a difficult '86 season in the FF2000 Quest.