That the Formula One Teams' Association stands on the brink of extinction is perhaps not surprising given the forces ranged against it. That the body managed to survive for over five years in the Piranha Club - as McLaren's Ron Dennis once so aptly described the Formula 1 paddock - bears testimony to the crucial need for such a foil against the oft-greedy excesses of the sport's commercial-rights holder CVC Capital Partners and to bring balance to the governance of this most complex of sports.
Formed as a collective bargaining union to counter the combined might of an FIA seemingly more sympathetic to the requirements of F1 tsar Bernie Ecclestone and the Formula One Group he headed, FOTA scored numerous early victories, including demands that the Concorde Agreement vest greater power in teams while simultaneously providing greater financial stability for the sport.
Unsaid, but nonetheless true, is that FOTA pushed then-FIA president Max Mosley - whose seeming joined-at-the-hip relationship with long-standing friend Ecclestone facilitated far from healthy domination of F1 - to the very brink of resignation from world motoring's top position by, in June 2009, threatening to execute its plans for a breakaway series unless Mosley about-turned on, frankly, ridiculous regulations.
Within weeks Mosley announced he would not stand for re-election come the FIA's quadrennial elections in October, while the 2010-12 Concorde Agreement formally doubled the teams' income - up from 23 per cent to 50 per cent of the sport's underlying revenues derived from TV contracts/race-hosting fees/licensing deals/hospitality and circuit signage, an arrangement that had made Ecclestone a billionaire twice over.
But if FOTA believed itself to be on a roll, it soon became apparent that its biggest foe lay within, for in the best manner of F1, infighting constantly bubbled under the surface, eventually coming to a head in late 2011, when the teams could not agree on the validity of the Resource Restriction Agreement.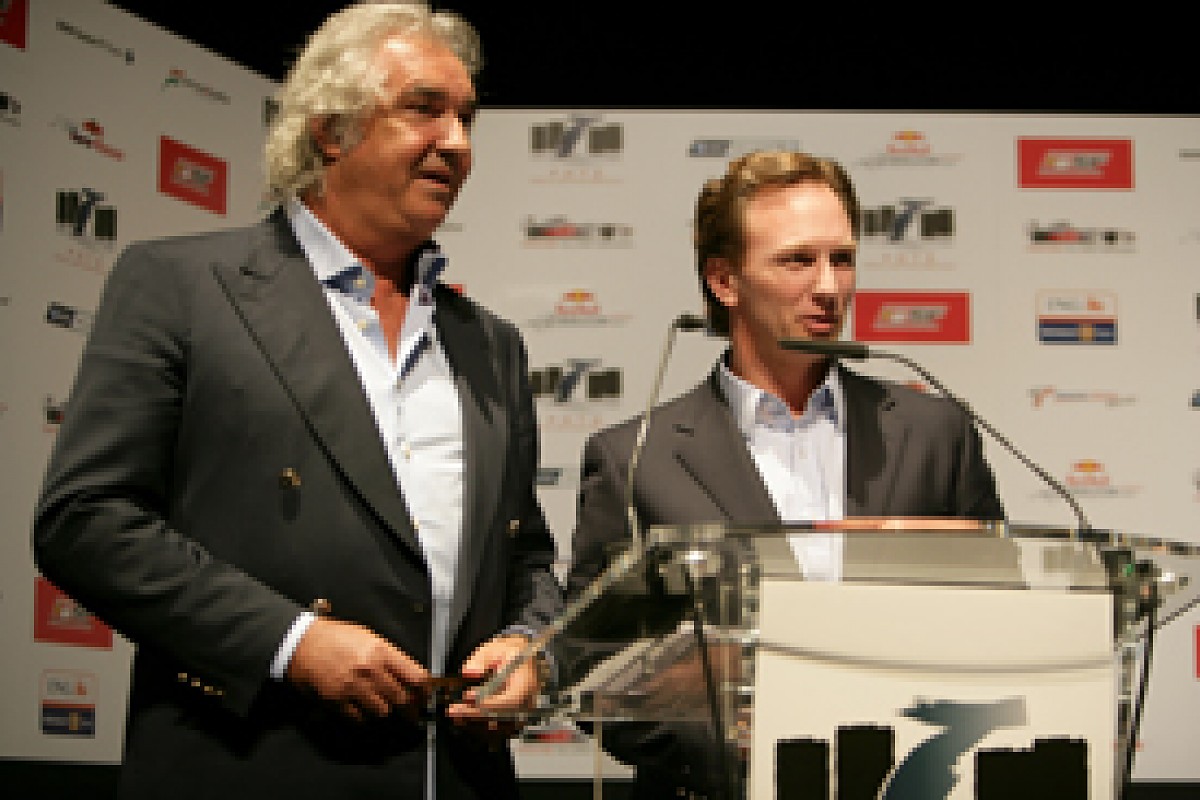 Horner was an early exponent of FOTA but Red Bull was among the first to quit © LAT
Where the teams were basically bound by a collective bargaining covenant, such agreement obviously did not apply to those outside FOTA, and it was only a matter of time before the 'haves' withdrew, with Red Bull Racing being the first to register discontent.
With the terms of the prevailing Concorde allowing for Ecclestone to negotiate individual terms with teams from January 1 2012 - effective upon expiration of the Agreement at year's end - he pounced, picking off Red Bull with the sort of terms that eventually led to the team's current domination. Ferrari, fearful of disadvantage after years of strutting about as the favoured squad, followed suit PDQ.
Indeed, there is a feeling in the paddock that Red Bull, with its self-centred defection from FOTA, destroyed the future of F1 in one easy move, a sentiment Force India's Robert Fernley freely shares.
It was only a matter of time before RBR clone Toro Rosso and Sauber, the Swiss team traditionally aligned with Ferrari, followed suit. With HRT unable to afford the (then) €100,000 annual fee, in one swoop FOTA lost five members, leaving just seven, a setback from which the body has not recovered, particularly after various other teams fell into arrears.
According to team sources, allegedly only four teams fully setteled their 2013 dues despite fees dropping around 30 per cent, but arguably the biggest blow to FOTA's chances of survival came with the restructuring of McLaren Racing, which controls the F1 team, and subsequent departure of team principal Martin Whitmarsh from the role.
The former engineer, who always had an eye on the bigger picture, ably presided over the teams' alliance after founder chairman and Ferrari boss Luca di Montezemolo stepped down ahead of the Scuderia's exit from FOTA, and was arguably its biggest champion.
FOTA's constitution demands that only principals of championship-winning teams be elected chairman, and thus of the current membership only McLaren, Mercedes (via Brawn), Williams and Lotus (Renault/Benetton) senior management are eligible for the position.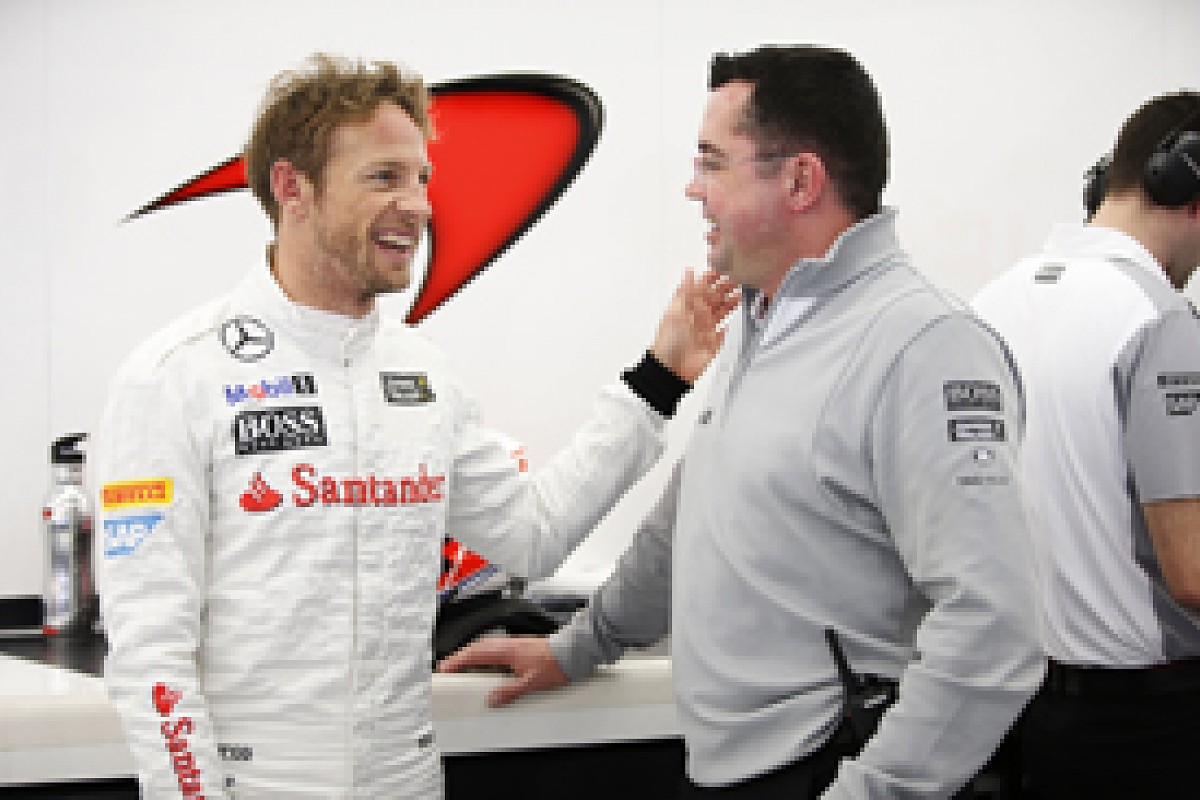 Boullier is likely to be too busy at McLaren to want FOTA duties too © LAT
One doubts whether Ron Dennis, who recently appointed ex-Lotus team principal Eric Boullier to Whitmarsh's former function - albeit with a realignment of responsibilities - would wish his new recruit to busy himself with FOTA matters as the team rebuilds morale after a wretched season and ahead of its switch to Honda. Scratch one.
At Lotus, (caretaker) team principal Gerard Lopez has bigger issues to wrestle with, and is in any event not a 'racer' in the pitwall sense, while Toto Wolff's corporate role at Mercedes reduces him to unlikely candidate. Claire Williams? With more hands-on team-principal experience this political studies graduate could well be suited to the role, but the family team too is recovering from a dire 2013.
Thus FOTA secretary-general Oliver Weingarten occupied the top chair at the last FOTA meeting in late January, where dissolution of the association was top of agenda. The two alternatives are, in the words of a team boss, a "less combative" FOTA-Lite, or "euthanasia"...
No final decision has yet been taken, although former football legal adviser Weingarten, who recently welcomed an addition to his family, is anxious to discover FOTA's fate sooner rather than later. Its future looks bleak: no chairman; no money; four committed teams (just over one third of the grid).
There are those who question FOTA's role in the greater scheme of things given that it no longer provides a collective bargaining platform for the teams, and could therefore be said to have failed in its primary aim, but there exists absolutely no doubt that a place exists for a body to fight for F1's future and the best interests of its fans. For example, FOTA's Fan Forums will be sorely missed, as will tireless efforts to showcase F1 teams globally via exhibitions and trade fairs.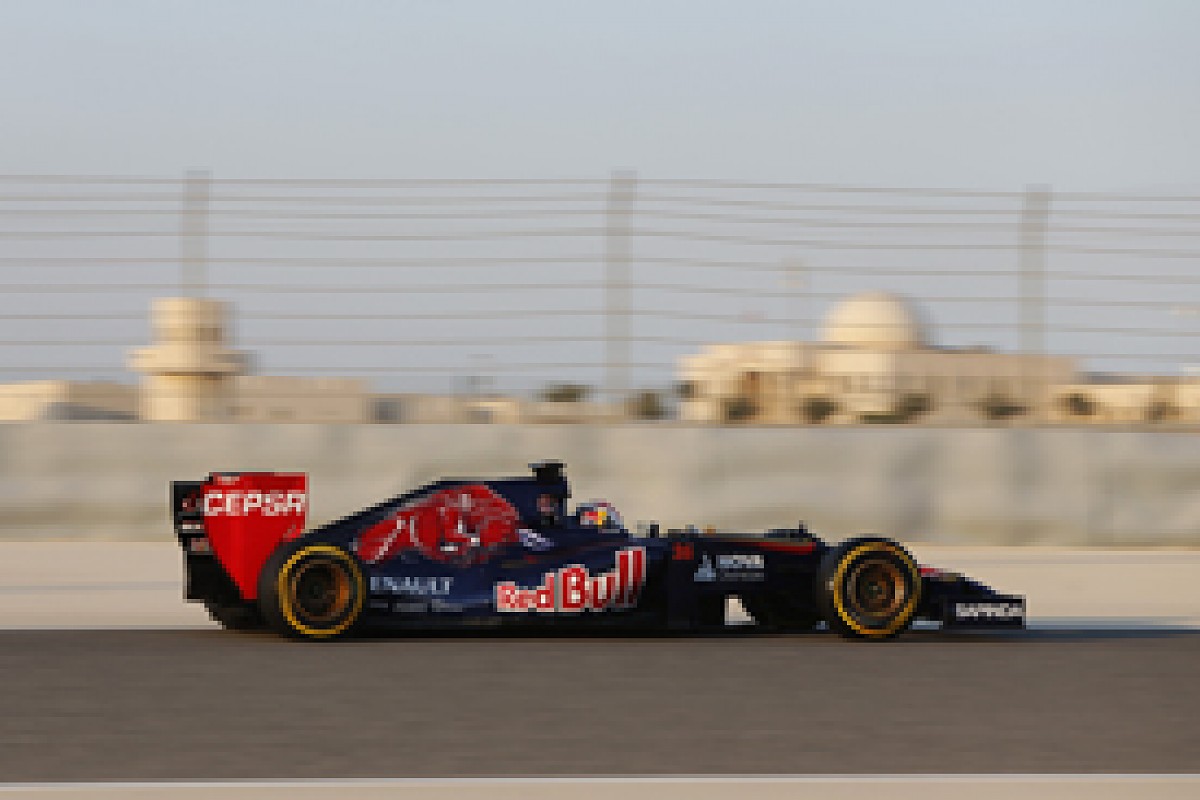 Even non-FOTA teams have benefited from its work in testing © LAT
Although the attendance of fans at test sessions remains contentious, FOTA fought (and won) this battle, and coordinated all formal test sessions despite the best efforts of FOM to intervene.
Indeed, in January FOM relinquished its intended control over testing at short notice, abruptly leaving FOTA to negotiate contracts with circuit owners. Here it acted for all teams, not only members, enabling Red Bull and Ferrari (amongst the wealthiest of teams) plus Toro Rosso and Sauber to enjoy the benefits of FOTA without paying the fees.
Equally, FOTA fought the issue of Indian taxes on behalf of all teams, and considerably improved the lot of teams at tracks such as Sepang (Malaysia) and Buddh (India) - where paddock facilities were sub-standard - and worked with promoters on areas of common interest, such as promoting and improving 'the show', despite this being the primary responsibility of the commercial rights holder, which seems increasingly loathe to invest in this vital area.
FOTA involved itself in regulatory issues such as windtunnel testing and auditing, and pushed successfully to have the August shutdown enshrined in the sporting regulations. FOTA traditionally coordinated the RRA, collating the documents submitted by the teams as required by the 2010 Singapore Agreement, in terms of which all teams are due to submit data by February 28 of each year for the previous season.
(It will be interesting to discover whether all teams have in fact done so regardless of indications given by Red Bull, Ferrari and others when asked the question by this column during a press conference at Monza last year.)
In both 2010 and '13 FOTA conducted negotiations with Pirelli over tyre-supply costs and contracts, and managed to negotiate 'sponsorship' of tyre warmers with the Italian company. As a result, this year those teams who avail themselves of this offer will receive a reduction - believed to be 25 per cent of the overall tyre cost of €1.5 million per year - in exchange for prominently displaying Pirelli logos on warmers.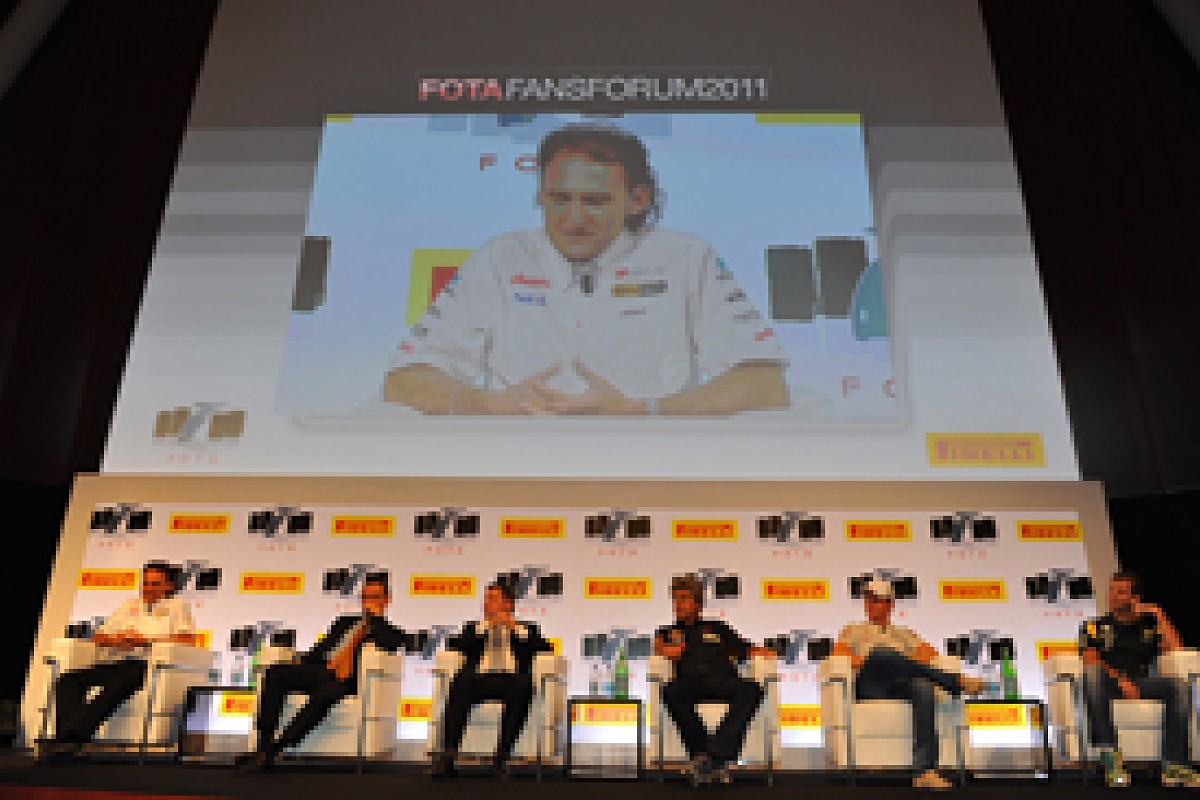 FOTA's fan-forum events put F1 insiders and key players on stage © XPB
That concession alone is more than FOTA's annual membership fee, but teams have traditionally acted rather myopically. Indeed, the list of FOTA achievements over the years is endless, but their 'behind-locked-doors' nature means many have not been trumpeted, simply retrospectively taken for granted.
So to the present: on February 12 Weingarten distributed to all teams a proposal (a copy of which was seen by AUTOSPORT) for a FOTA-Lite organisation. In the document he outlined a host of new and existing activities, including increased cooperation with the FIA to ensure that F1 adopts more environmentally friendly policies with regard to facilities/factories, irrespective of enormous progress already made.
In addition, the restructured body would involve itself in activities such as promoting tickets sales via team and new media channels (again, promoter activities, but if a horse won't head for water...), and initiate projects in conjunction with team PRs and/or via multilingual new media outlets to facilitate better interaction with fans.
The sport has also chronically neglected to include gaming and betting, and here FOTA's proposal includes analysis of how F1 stacks up against other sports, particularly in regions where such activities are popular. Finally, F1 licensing - whether via direct merchandising or through various licence and concession holders - is simply not up to scratch and, again, FOTA believes this area could be lucratively developed for the benefit of all teams.
The foregoing makes abundantly clear that for the sport to grow - particularly in the face of dwindling TV numbers as analysed last week - it needs FOTA.
True, the FIA under Mosley's successor Jean Todt is far less hostile to teams - the Frenchman seeks consensus rather than confrontation on most issues - and had mutated into an almost user-friendly body, but still the very competitive nature of F1 means its participants seldom see past the top of the timesheets.
Finally, as the sport's current inequitable revenue structure proves, the teams need checks and balances against the fervently commercial approach adopted by FOM, whose parent CVC views F1 as none other than a cash cow boasting full-fat udders.
Lose FOTA, and F1 loses all reason.