For scheduling reasons the Formula 1 calendar is effectively divided into three parts: long-haul set of four races upfront; European portion covering May to early September; and a back end consisting of seven flyaways spread across nine weeks.
In drawing up the calendar, the commercial-rights holder takes into account factors such as seasonal climates in host countries, public holidays, logistics for both cost and time reasons, and proximity of other races. For example, back-to-backing Bahrain and Abu Dhabi would seriously impact on ticket sales for both.
Calendar expansion has compounded the task, for obviously the challenge of squeezing 20 races into a window that previously catered for 16 rounds is greater, with geography further complicating matters.
Therefore the most recent additions have been packed into the final leg, with such as Singapore, Korea, India, Abu Dhabi and the US - all of which joined since 2008 - being staged between the end of September and mid-November, with Japan/Brazil being the only 'grandee' events during this period.
This clustering of new events provides a perfect opportunity for comparison and, tellingly, Korea and India already find themselves endangered despite having been on the calendar for just four and three years respectively. By contrast, Singapore has gone great guns, to the degree that it ranks right up there with Monaco and Abu Dhabi.
"You've now got three clear glamour events," believes Robert Fernley, deputy team principal of Force India. "You've got Monaco, Singapore and Abu Dhabi. If you look at Austin, it's right up there with Montreal, in my view, as a party event. They've turned the town into celebrating the weekend of Formula 1. What an amazing job they've done."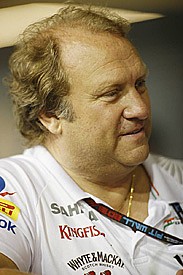 Bob Fernley © XPB
That makes it three of five newcomers praised in one breath. So it is all too easy to heap blame on Korea and India for not attracting crowds, not hosting massive spectacles of the stature of Singapore's; to possibly even blame national cultures.
Yet they are not alone, for Istanbul and Valencia are already extinct - no one could accuse the Spanish of not 'getting' F1, while Turkey is a major holiday destination for Europeans, yet singularly failed to attract fans to the grand prix despite its spectacular track.
For a period there was talk that China, too, would fall away. It has been staged since 2004, yet the Shanghai round still plays to half-empty stadiums. In fact, a complex of three grandstands acts as an enormous billboard...
Certain venues succeed spectacularly, while others fail dismally. True, India and Korea are promoted entirety by private entities, in both instances property developers who not only bankrolled the circuits, but also underwrite their hosting fees.
Singapore's event is a joint public-private venture, while Circuit of the Americas is a commercial enterprise, yet last year both were sold out, with the US Grand Prix recording the season's second-highest attendance.
What sets Singapore apart is, of course, that it is F1's only full night race, with its illuminated backdrop providing enchanting images on global television, while the sight of F1 cars searing around the city's streets in the heat of a sultry night is nothing short of spectacular.
But that is obviously not the sole reason for a race's popularity, for the US GP is staged in the full light of a November Texan day, with Abu Dhabi running into, but not beyond, sunset.
In Korea's case the reason for its lack of popularity is at least partially explained by its location, for the Yeongam circuit is situated in the middle of nowhere, being over 300 kilometres from the capital Seoul, while the (harbour) town of Mokpo offers little in the way of decent accommodation.
For that blame not the circuit, but the global economy, which took a massive dive immediately after the developers of what was planned to be an enormous leisure resort, of which the circuit formed but a minor part, signed their deal with Formula One Management.
As a result, the circuit is surrounded by undeveloped wasteland until the economy perks up sufficiently for the developers to invest further gazillions of Won. But Fernley believes its distance from South Korea's primary city will continue to trouble the race.
"For me, obviously Korea is a location problem," he says. "Without finishing off all the infrastructure they were supposed to do, unfortunately Korea is a non-starter. It's four hours south from where it should be.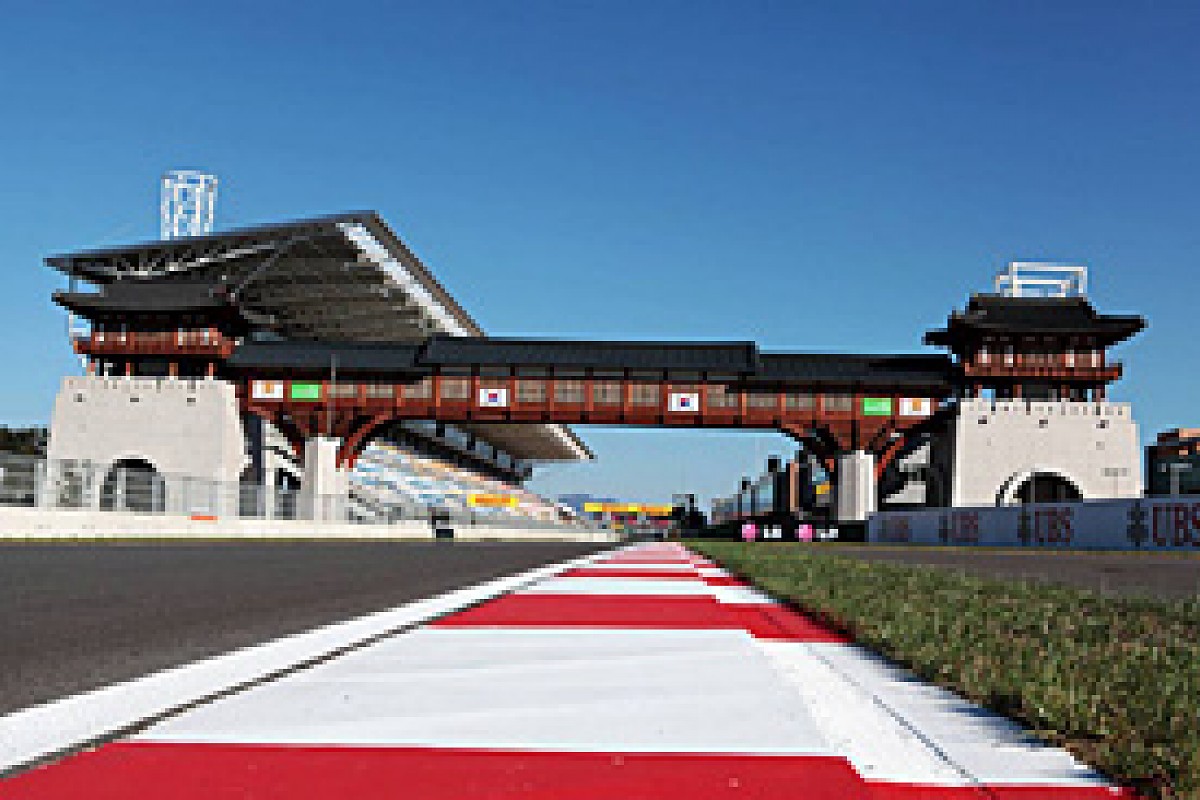 Korea is still not popular with the teams © XPB
"Obviously the big plan was to have a complete city around it, and that hasn't materialised. So that's not helped, and I don't think that's going to change in terms of people are not easily accepting a five-hour drive from Seoul to get to a race circuit. It's too far."

The Indian Grand Prix situation is slightly more complicated, and certainly not as easily explained away, for Buddh International Circuit is situated an hour north of New Delhi, the world's second-most-populous city with a 2011 population of 22 million - in a country estimated by McKinsey & Company in '07 to have a middle class of around 250 million and expected to reach 600 million by 2030.
Yet the race attracted (an optimistic) 65,000 spectators - as per last year - with promoter Jaypee Group recording yet another loss to add to the estimated £100m already sunk into the project. Of that total attendance, around 8,000 (12 per cent) were non-Indian, so even if the country does not (yet) 'get F1', it is obvious foreigners don't get the Indian Grand Prix, despite ticket prices being half those of equivalent seats in other venues.
Since its inception the race has been dogged by never-ending bureaucracy, with virtually all F1 personnel relating tales of visa woe, while teams and drivers are taxed on earnings in India. Put differently, of the 60 laps he completed en route to his fourth consecutive title last Sunday, Sebastian Vettel raced 12 of them on behalf of India's Finance Ministry.
The race is classed as 'entertainment' rather than a sporting event, despite FIA president Jean Todt having fought long and hard for the International Olympic Committee to officially recognise motorsport, and as such does not qualify for tax breaks.
"Yes, the teething problems in the visas or the tax issue have been maybe more here," acknowledges Jaypee CEO Sameer Gaur in New Delhi. "How they need to be addressed, how they need to be tackled so that the teams are comfortable, FOM is comfortable, FIA is comfortable, is an issue which needs proper discussion."
In July this column broke the news that this race was off next year's calendar, with a possible return in 2015 being mooted. Will the race be reprieved? Gaur is confident F1 will return in '15, and that the race will be better attended than ever.
"I am absolutely convinced [2013] will not be our last race," he says. "We have made this facility and this facility is here to stay." But he acknowledged that 2014's absence is an interruption the event could do very well without.
Assuming the race is reprieved - Vicky Chandhok, president of the Federation of Motor Sports Clubs of India, told AUTOSPORT the chances were 'much stronger after hectic talks during the race weekend' - it is clear the promoters face a challenge.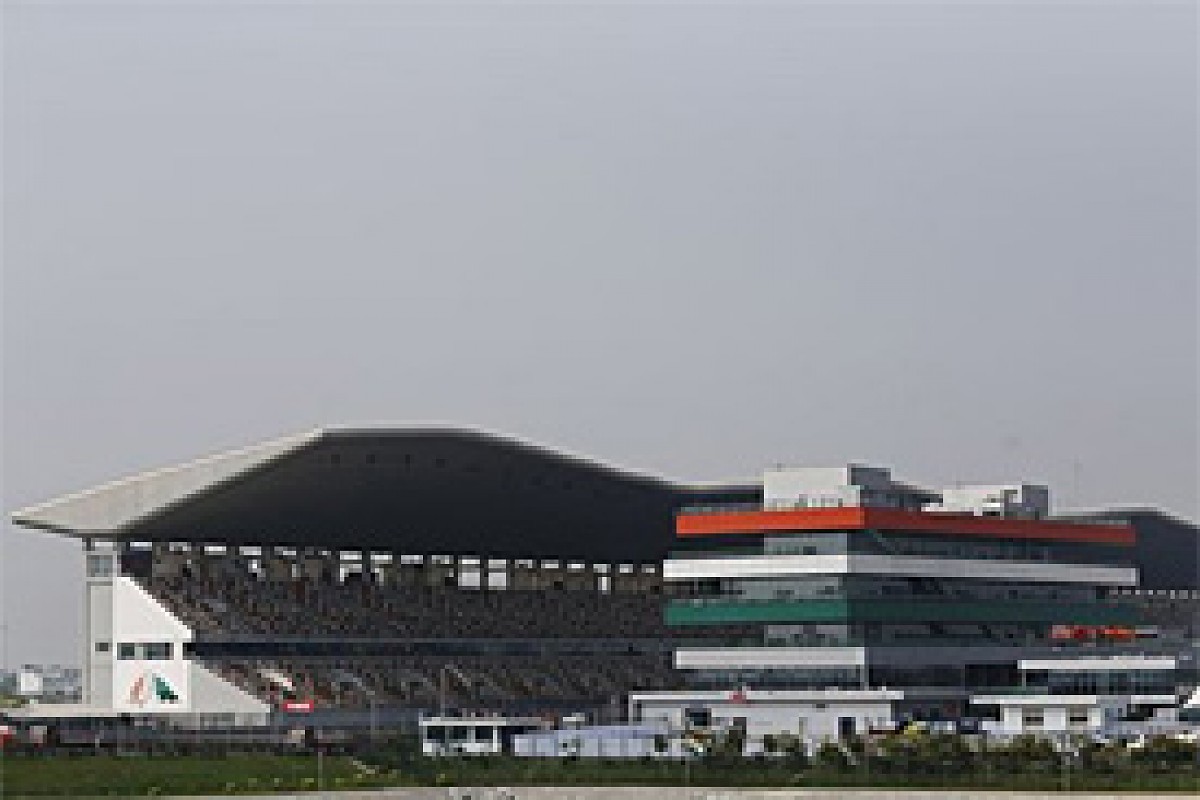 Will India return to the calendar? © LAT
For starters, India's F1 TV figures are well down in comparison with, say, the United Kingdom, whose total population of 62m is a quarter India's middle-class yet, according to recent surveys, at 7m viewers per race enjoys six times the TV ratings. In fact, where previously races were broadcast on the main Star Sports channel, they are now carried on Star Sports 2, a secondary channel.
Regardless of TV ratings, what sets Singapore, Texas and Abu Dhabi apart from endangered races is their marketing effort. From day one Singapore embraced its race with vigour, the race's executive director Michael Roche packaging the event as he did music extravaganzas with such as Diana Ross and Michael Jackson.
The Americans make the opening of an oyster seem sexy, while in Abu Dhabi money is no object as the emirs go all out to outdo the first race in the region, namely the Bahrain Grand Prix staged by a prince a couple of hundred miles up the Gulf.
"Abu Dhabi is probably, in terms of the circuit itself, the least demanding circuit," says Fernley. "But the spectacle is fantastic. What have they done? They've invested in making sure that it's promoted properly. It's seen as a competitor to Monaco. They bring in celebrities, which is what Formula 1 is all about."
By contrast, India and Korea have done extremely disappointing sales jobs - inexplicable for countries that boast burgeoning economies based largely upon exports - and are paying the price.
Gaur accepts they need to do more: "I think what we need to do is tap the market in Bangladesh, tap the market in Sri Lanka, tap the market of Bhutan, Nepal, apart from Indian (states). We need to provide three to four days of full entertainment."
The Taj Mahal, situated in Agra 200 kilometres down the Yamuna Expressway, which leads from New Delhi straight past Buddh circuit, is a major tourist attraction, while India itself offers a host of holiday possibilities. The circuit needs to attract further international motorsport series, for they increase international exposure on television.
"We already have a contract with World Superbikes," declares Gaur, indicating they will cast their nets even wider.
Monisha Kaltenborn, the Indian-born Sauber team principal, acknowledges motorsport is in competition with cricket, but believes the solution to the problem is time.
"In my view we've just not had enough time to establish ourselves," she says, suggesting India deserves two more years. "I don't think anything will stop us from making it a success in India. Clearly we have different conditions we have to consider, particularly the dominance of cricket, but I don't think it is our intention to compete with other sports. We are there for our own reasons, and have our own strengths."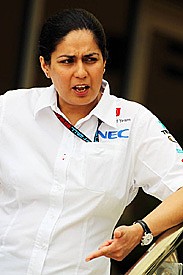 Monisha Kaltenborn © LAT
She believes India is "absolutely ready [for F1]", but it requires support from factors other than just the promoter to support itself.
"If you look at countries where motorsport did not have a tradition, like in Malaysia or in Singapore, they are embedded in government activities, particularly tourism activities. So it doesn't have to be subsidising anything, it can also just be putting it into tourism campaigns, which was not done [in India]."
She believes local promotion is the make-or-break factor: "I think it has a lot to do with how it's promoted locally. We don't do more as Formula 1 teams in Singapore than in India. It's just how attractive you make it for locals and visitors to be there. Of course Singapore is very special, being a night race, or Malaysia has equally special status, but [there should be] festivals in that week."
If the local promoter needs to do more, so too should the entire sport, which has hardly pulled its weight in this regard, with neither teams nor commercial-rights holder devoting sufficient energy to developing F1 as it expands into virgin markets.
"We did have, many years ago - when the [2010-12] Concorde Agreement was done - the clear target of putting together a working group to look exactly at what we can do for the better promotion of the sport," says Kaltenborn.
"To be fair to the commercial-rights holder, we expect him to at least maintain [levels of] income, if not more. So if we see how things are declining in so-called 'traditional' locations, we have to go elsewhere to maintain that level; into areas like Asia, like Latin America. It takes time, so you have to do a bit more there. It's nobody's fault, really; just that we collectively have not done that."
Fernley, who travels to India regularly and was involved in domestic motor racing for many years through his long-standing friendship with Force India co-owner Vijay Mallya, believes there are two issues at stake.
"One," he says, "[the grand prix] needs help. It has to come back on the calendar, because it's such an important market, worldwide. I think the commercial-rights holder needs to look very closely at it, then see what they can do to help bring it back.
"Equally, the government needs to come to the party on this one, sit with everybody, look at the opportunity they're missing, then capitalise on it."
Where before last weekend's Indian Grand Prix the event seemed a goner, the fear of losing a race in the world's largest democracy could well prove its salvation...