Take a binary approach to the futures of the two Toro Rosso drivers and there is an obvious conclusion.
If Daniel Ricciardo is the only one still in serious contention for promotion to Red Bull's A-team, surely it's all over for Jean-Eric Vergne?
But it isn't that simple. The question is not which driver is fundamentally better, but which is ready.
Just because Vergne, halfway through only his second season in F1, is not ready now doesn't mean he never will be.
Toro Rosso team principal Franz Tost has already indicated that Vergne should stay on for a third season in 2014.
If Ricciardo is promoted, Vergne will partner the highly rated Antonio Felix da Costa, whose Formula Renault 3.5 campaign has been troubled, but primarily because of external factors.
The bottom line is that Vergne is not seen as ready for the scrapheap by Red Bull.
By definition, he remains a potential Red Bull Racing driver, something the previous generations of its junior recruits in F1 - Jaime Alguersuari, Sebastien Buemi, Scott Speed and Vitantonio Liuzzi - were not when they were dropped.
Vergne is seen by some as having greater ultimate potential than Ricciardo. He is certainly well regarded by many who have worked with him.
If that's the case, you might ask why he's been passed over. The simple answer is already in the public domain: as Red Bull team principal Christian Horner said in Hungary, Vergne is "probably not ready".
There is a chasm between 'not ready' and 'not good enough'. On the positive side, Vergne is fast, well thought of by his engineers and is accomplished in the races.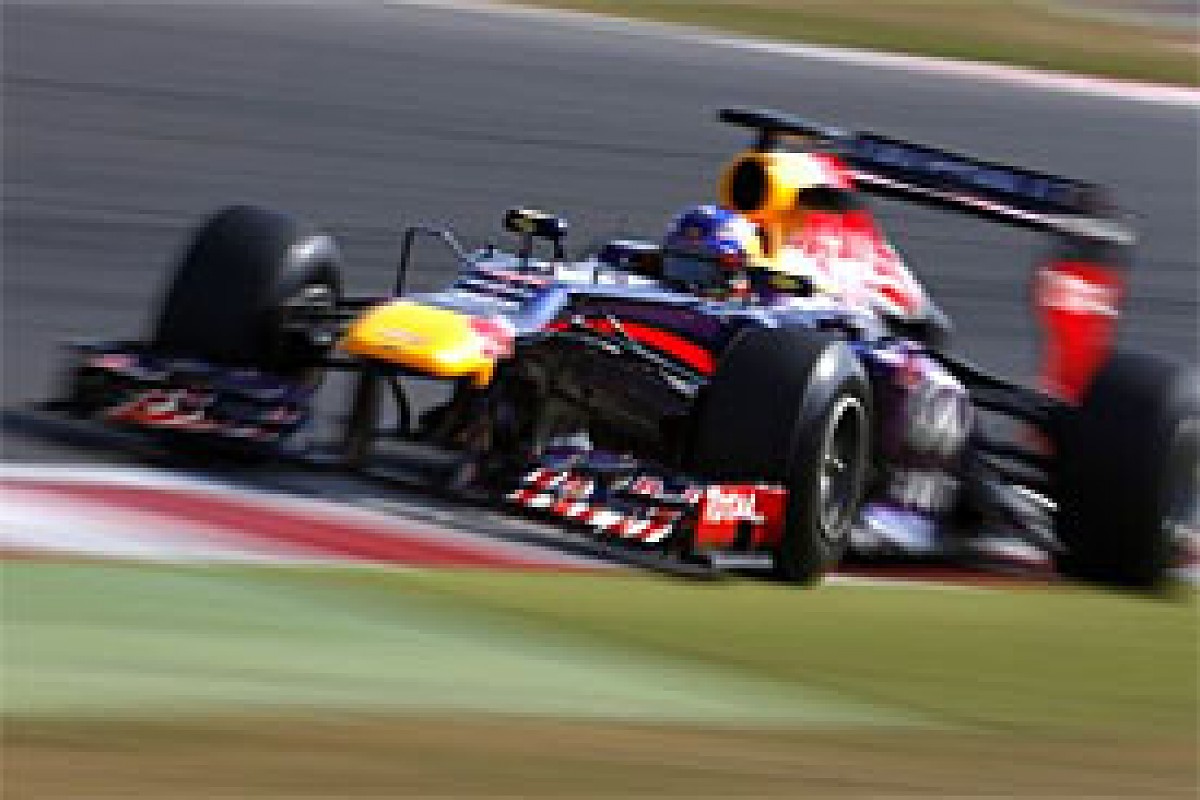 Ricciardo was in the Red Bull during testing © LAT
As he showed in Monaco and Canada, with a clean weekend he is eminently capable of top-drawer performances.
What Red Bull still has doubts about is his ability to deliver under pressure.
JEV has certainly had some bad luck this year. Twice he's been the victim of unsafe releases: once by his own team, then when a Force India was thrown into his path. He has also had more than his fair share of retirements.
But his qualifying record relative to Ricciardo is poor. Over a sample set of 30 races, he's been beaten 23-7.
It's not necessarily that he's fundamentally slower than his team-mate, for that statistic tells a wider story: the bottom line is that Vergne underperforms in qualifying.
And that is the most high-pressure, intense part of the grand prix weekend. This could become a fatal weakness in a title-chasing car.
What he needs to do is overcome the fact that he struggles to deliver on Saturdays. It's not that he wilts or doesn't push, more that he can try a little too hard.
In his most recent qualifying session, he pushed too much in the final sector after a delay in traffic earlier in the lap. It's a recurring story.
There's a good reason why Vergne struggles in this regard and is seen as not ready: he is behind Ricciardo in terms of development.
Before they went head-to-head at Toro Rosso at the start of last season, Ricciardo had 11 race outings for HRT and eight Friday practice drives to his name.
Vergne had zero F1 starts and just a trio of Friday appearances. Big difference.
Vergne is also 15 months younger than Ricciardo and had his first full season in car racing in 2007, by which point the Australian already had a year in Formula BMW and a few Formula Ford outings to his name.
In this context, it would be folly to say that Vergne could never be considered ready for Red Bull just because he isn't right now.
In the test ban era, you can see if a driver doesn't have what it takes relatively quickly, but to tell the difference between a good grand prix driver and a potentially great one can take three seasons.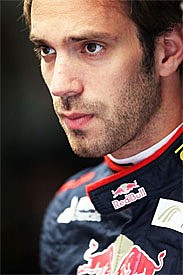 Vergne is still highly regarded by Red Bull © LAT
So it stands to reason that Vergne is not as polished as the more experienced Ricciardo. And given that his main weakness is pressure, it would be a mistake to throw him into a Red Bull right now.
The harsh light of a top ride would serve only to intensify that weakness.
Instead, Vergne is set to be given another season at Toro Rosso. By then he'll have caught up to where Ricciardo is now and either will or will not have become a more polished product.
If Ricciardo has been promoted and struggles, JEV will be ideally placed to have his shot next in line. If neither is promoted, he'll have the chance to jump ahead of the Australian.
He has had - and will continue to have - every chance to prove himself. The first priority is for Vergne to rebound from this disappointment and ensure he kicks on in the second half of the season.
What he mustn't do is give Red Bull a reason to give up.
Those who are quick to whine about how 'unfair' Red Bull's programme is should pause to think.
There is nothing unfair about a scheme that has funded drivers' careers for years, that picks them on merit, that's helped more new drivers into F1 than anyone since the tobacco sponsorship days, and that gives them a fair platform to prove themselves and then make the step into a championship-winning team.
Red Bull's conclusion is that Vergne isn't ready right now. And it's the correct conclusion.
He needs to keep learning, keep the pressure up and show he can pull all the threads together and become a complete driver who can cut it in one of the best cars in the field.
Regardless of whether Ricciardo takes the Red Bull seat or misses out to a superstar like Kimi Raikkonen or even Fernando Alonso, it's down to Vergne to recover from the disappointment of being second best and focus on becoming all he can be.
The raw material is there. Now is the time to refine it.