Seven months in and still no Concorde Agreement in sight for Formula 1, despite promises stretching back over two years that a replacement for the 2010-12 covenant, which defined the technical, sporting and governance procedures of the sport and outlined the mutual obligations of the three player groups - governing body FIA, commercial rights holder Formula One Group and teams - was imminent.
However, a public signing ceremony was staged on Saturday in Hungary between FIA president Jean Todt and Formula One Group CEO Bernie Ecclestone in the latter's spacious motorhome, with a joint release afterwards stating:
"The Formula 1 Group and the FIA have signed an agreement setting out the framework for implementation of the 2013 Concorde Agreement. This agreement will come into force upon approval by the respective governing bodies of the signatory parties in the coming weeks."
The situation reminds me of Sam Goldwyn's immortal line, "A verbal contract isn't worth the paper it's written on". True, the most powerful duo in world motorsport appended their signatures to a document, but, in real terms, what worth is an agreement to have a memorandum of agreement (MOA) about an agreement at some agreed point in future and conditional upon being ratified by their 'respective governing bodies'? Exactly...
The teams were missing from Hungary's document © XPB
For starters, historically the Concorde Agreement, which ensured the sport's survival despite (among other calamities) the '80s FISA/FOCA war, the sale of the sport's commercial rights for an absolute pittance and the threatened 2009 breakaway series, included the teams collective as signatories in some shape or form, plus the governing body.
Spot the missing faction?
After all the razzmatazz devoted to the signing, the consensus in the Hungaroring paddock was that a full-on Concorde Agreement is further off than ever, with Saturday's show - to which hordes of photographers were invited - simply serving a dual purpose: ward off the sceptics, and keep FOG's ultimate owners (investment fund manager CVC Capital Partners) and FIA member clubs sweet in the short to medium term.
Forget not that CVC aims to list its 100-year lease on F1's rights on Singapore's Stock Exchange in the near future (having aborted its planned 2012 listing), while Todt faces presidential elections in December.
Last week a potential candidate in the person of FIA Foundation director general David Ward emerged, so the former Ferrari managing director needs to sort his sophomore political platform PDQ if he's to see off one of his former electioneering canvassers.
So entrenched in F1 terminology is the word 'Concorde' that CVC will find it well nigh impossible to list without one, hence the semantics currently surrounding the situation.
First devised back in the early '80s after the battle over ownership of F1's TV rights almost rent the sport apart, Concorde serves two distinct purposes: provide an equitable revenue distribution structure, and a clearly defined governance procedure to keep arguably the most competitive managers on the planet on the straight and narrow. And therein lies the rub.
The previous (2010-12) Concorde was signed after a two-year stand-off, and only after Todt's predecessor Max Mosley agreed to step aside.
The fight was not so much over money - the teams had three years previously agreed an outline revenue structure with CVC - but over a governance procedure that effectively granted Mosley carte blanche to run the sport his way. The more the teams pushed for rule changes, the less he called meetings...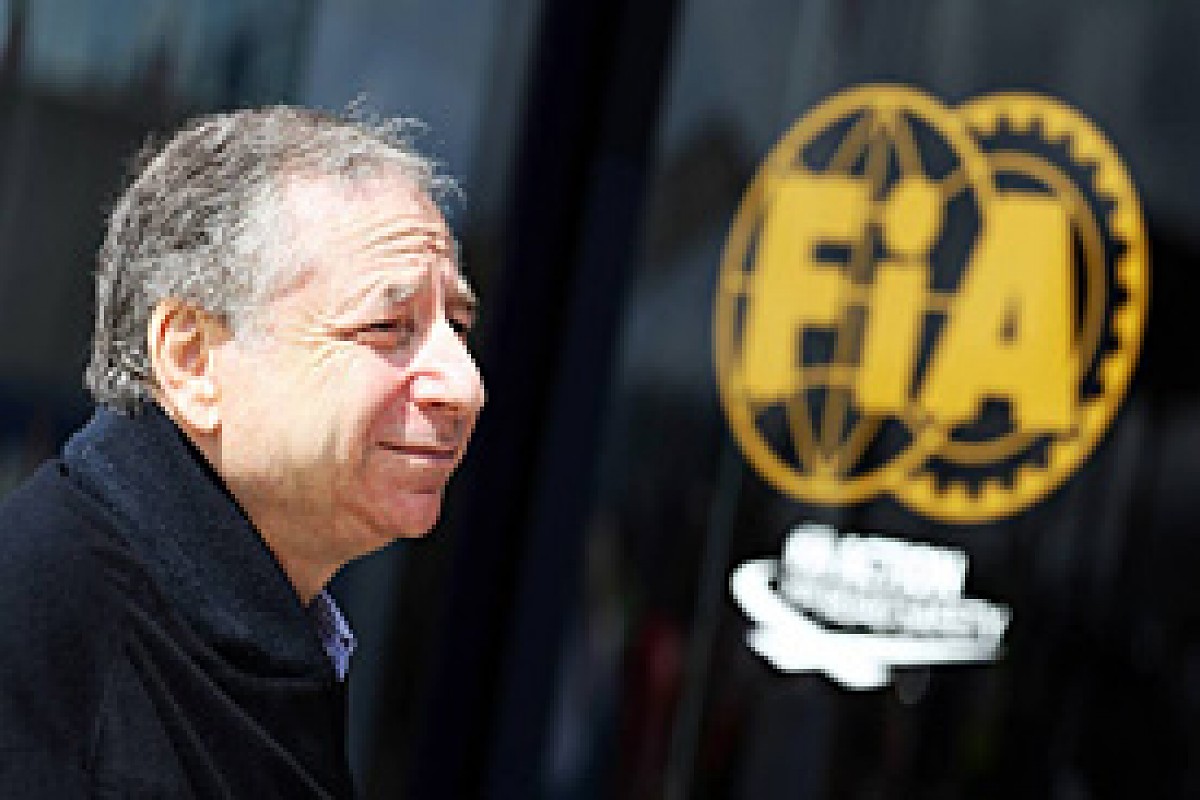 Jean Todt is facing presidential elections in December © XPB
Fed up with such a system, the teams founded FOTA, which forced through a structure which gave them at least half the total vote and over 70 per cent if they kept the other representatives on the Formula 1 Commission sweet, as they often did.
The downsides were that the agreement had a short shelf life, expiring as it did at end-2012, and that the teams could not organise a breakaway series during the agreement's tenure save for holding tentative discussions (if desired).
Ecclestone, acting on behalf of CVC, faced fewer restrictions, being, for example, permitted to negotiate terms with the teams during the final 12 months of the outgoing agreement.
Thus he pounced last January, offering the majors preferential terms which effectively forced the rest to fall in line.
All, that is, save Marussia, which has waited in vain for an offer. Remedial action in some shape or form can be expected soon, possibly even next week.
By the same token the FIA has found itself increasingly cash-strapped after discovering that the deal Mosley had struck with Ecclestone, his friend of over 30 years, for the commercial rights back in the final years of the previous century contained a clause obliging Ecclestone's entities to pay the FIA an annual management fee of around $10m (£7m), but for some inexplicable reason only through to end-2010.
Thereafter the FIA would be forced to administer the championship for free.
How best to solve this problem. Once Todt realised the gravity of this inherited situation, he set about negotiating with Ecclestone, who gave him short shrift, effectively saying, 'A signed deal is a signed deal'.
Todt, though, persisted and eventually Ecclestone agreed to provide 50 per cent of the requirement provided Todt raised the balance from the teams - not an unreasonable attitude given that the commercial rights holder and the teams split F1's underlying revenues.
Marussia has not yet been offered terms by Ecclestone © XPB
Thus Todt embarked on a fund-raising drive, managing to secure 50 per cent of the FIA's estimated £20m annual shortfall through the imposition of higher entry fees - comprising a base fee plus an amount per point scored the previous year - with a similar structure in place for F1 Super Licences.
The teams and drivers were far from happy, but he got his way...
The MOA provides for the FIA to continue administering and lending its weight to the championship through to 2020 (crucially the same contract duration as the team agreements) in exchange for a sliver under $100m for the period - or around £10m a year.
Todt managed to squeeze half the FIA's budgetary shortfall out of FOG; put differently, he managed to secure an additional $100m over seven years where his predecessor Mosley leased the full 113-year rights for just three times that - powerful election fodder in any language, particularly when your opponent is a known Mosleyite. Any wonder Todt smiled confidently as he strolled about Hungary's grid...
Thus, with the federation, commercial rights holder and 10 teams sorted commercially, who, save Marussia, needs Concorde's financial framework? Not Todt nor Ecclestone.
From a governance perspective things are equally sorted for the FIA, for under the expired Concorde the team-centric structure of the Sporting/Technical Working Groups and Formula One Commission was such that a 70 per cent majority was required for most decisions, with teams, sponsor delegates, technical representatives and certain promoters invariably voting en bloc.
Now, though, the FIA's International Sporting Code kicks in, which calls for a simple majority while providing for greater flexibility where safety issues are concerned. As proof, consider the ease with which Todt was able to force through changes to Pirelli's specifications and pitlane safety - a year ago such amendments would have been impossible without protracted bargaining.
Without a full-scale Concorde Agreement the FIA's position and, by extension, Todt's rule, is all the stronger.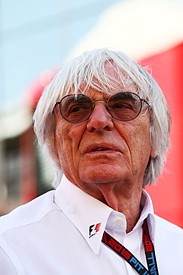 Bernie Ecclestone © XPB
All this overlooks CVC's predicament - the investment company is unable to manage its greatest asset. A quick browse through its portfolio lists such as Samsonite suitcases, the Belgian postal service, German chemical giant Evonik, Britain's AA, Brit Insurance and Virgin Active, and Sweden's Ahlsell DIY chain among its investments, but its star performer is the Formula One Group.
For that reason it is loath to interfere in its top management, despite CVC co-founder and co-chairman Donald Mackenzie recently referring (in the British High Court) to Ecclestone as being "very powerful and difficult to control"; despite the last-named facing a string of court cases on both sides of the Atlantic.
CVC's management seems not to know how to run F1 without Ecclestone, despite having Peter Brabeck-Letmathe, chairman and CEO of Nestle SA, and Sir Martin Sorrell, CEO of WPP, on the board of FOM's holding company - why else would they stick with the 82-year-old under present circumstances?
That could, though, change should a full-on Concorde be implemented.
"The problem for CVC is that without a Concorde they don't know how to run the business, and for Bernie the problem is that with a Concorde in place they don't need him," a source told this column during the German Grand Prix. "So they are pushing for and he is pushing against. 'Rock' and 'hard place' spring to mind..."
Also, currently on the losing end are the teams, for unless an equitable governance structure is adopted the smaller outfits have no meaningful input into the governance process. Under the old system a Marussia had as much say as a McLaren; a Caterham as much sway as a Red Bull.
In F1 your enemy's enemy is your friend, and already there is talk that the teams will bypass both FOM and the FIA and deal directly with CVC to achieve their joint objective: a full tripartite Concorde Agreement, not an agreement about an agreement. The summer break will prove crucial to the entire process.
To continue reading this feature, subscribe to Autosport Plus today.
Expert opinion. Technical insight. Unbeatable analysis. Subscribe today for unlimited access to the world's best motorsport journalism.
Get unlimited access now
No more monthly limits. Get complete access to all our news and Autosport Plus features.
Subscribe to Autosport Plus
Completely ad-free environment.
Access Autosport Plus - the best motorsport analysis, insight and opinion.
No monthly news limit.
Explore Forix, the world's most comprehensive motorsport stats database.